Greece is the southeastern European gem that we all know and love for those sunny beach holidays, but it's also the perfect place for an exciting adventure motorcycling tour. The country is overflowing with glorious twisties, mountain roads with serious wow factor and gnarly off-roading opportunities, all set with beautiful blue skies, friendly locals and delicious cuisine. What's not to like?
With the above in mind, we teamed up with the knowledgeable folks at MotoGreece, who are experts when it comes to breathtaking touring routes through the country, to bring you five reasons why your next motorcycle tour should be in Greece.
1. The roads are absolutely cracking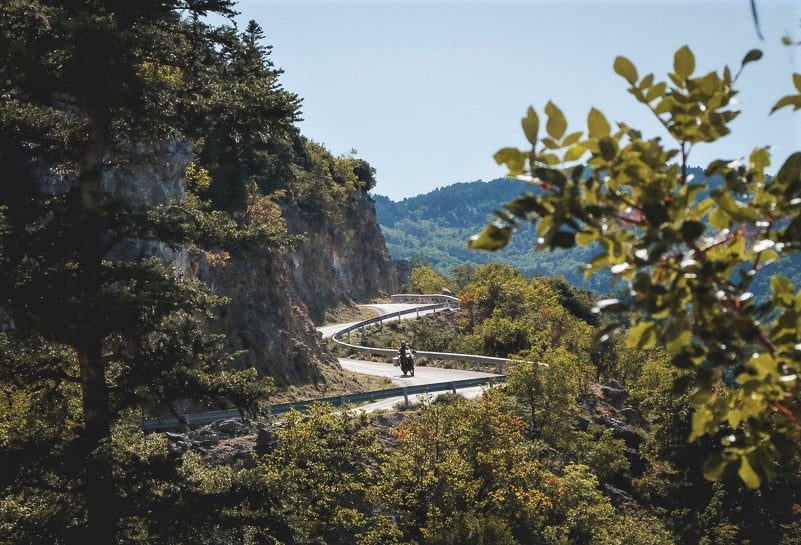 Oh man, I'm sat here drooling just at the thought of how seriously good the roads are in Greece. Whatever kind of road tickles your fancy, Greece can and will deliver to you. Vast, open straights where you can open up your throttle and get some serious braaap, gnarly off-road trails to challenge your skills, and long, curvaceous roads that wind seductively up through the mountains. You name it, Greece has it.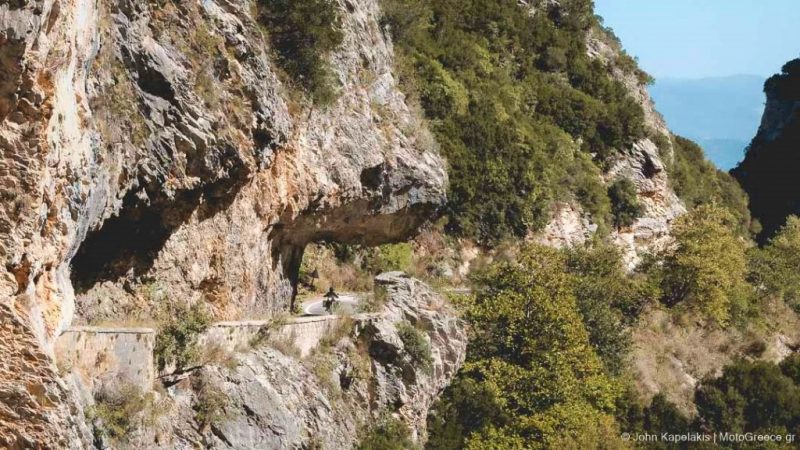 There are also some magnificent balcony roads, similar to those you'd see in the Vercors mountains in France which proves to be a very popular spot. All the more reason to beat the crowds and discover Greece instead, eh?
2. The weather is just heavenly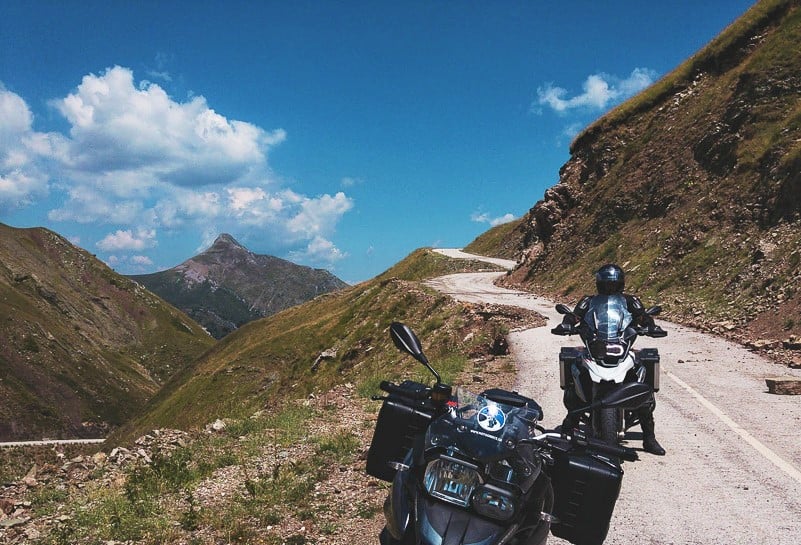 Forget your heated grips and chilly… fingers, the weather in Greece is simply sublime. The bright, golden sun kisses everything it touches around you and warms you right through to your soul. The feeling of the gorgeously warm sunlight on your skin is just heavenly, and what more? You can use the sparkling blue sea for a quick dip if you get a little too warm.
3. The views are out of this world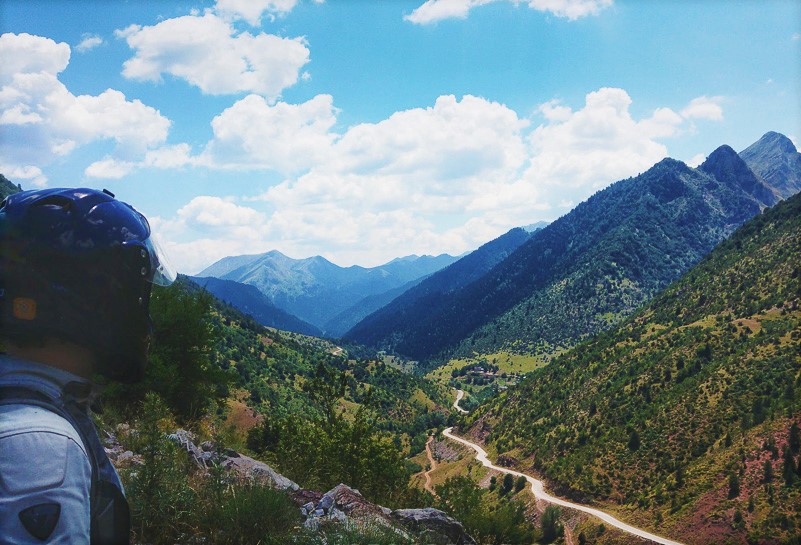 You don't need to travel to the other side of the world to get unforgettable views when Greece offers scenery like this. Vast, open landscapes are embossed with magnificently rugged mountains, with gorgeous forests that bow down to their feet – and that's just the view from sea-level. Once you ride higher through the mountain roads, you'll be blown away by the stunning scenery from thousands of metres above. Just make sure you bring your camera, because you won't want to forget views like this.
4. There's loads to do out of the saddle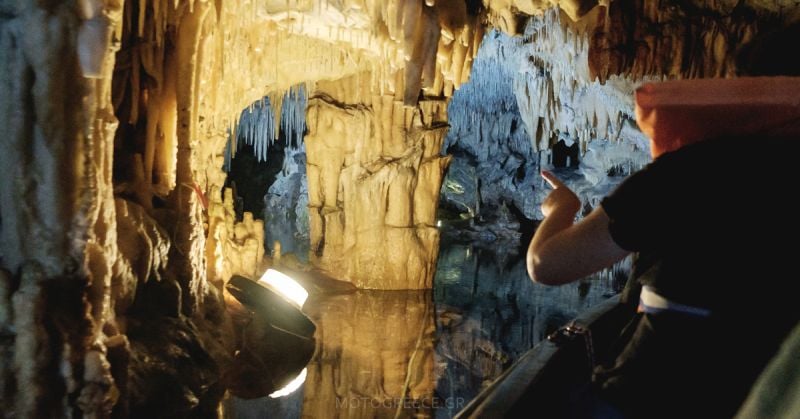 You won't be short on things to see and do when you're out of the saddle in Greece, and there's no better way to break up the hours astride your machine than with a bit of sight seeing (especially if your bum is a bit achy). From UNESCO world heritage sights such as the Wonder of Morea and the Cyclopean walls, the fascinating Diros caves (pictured above), and the stunning Vikos gorge (the second deepest gorge in the world), you'll struggle to fit everything into one trip.
5. The history and culture is fascinating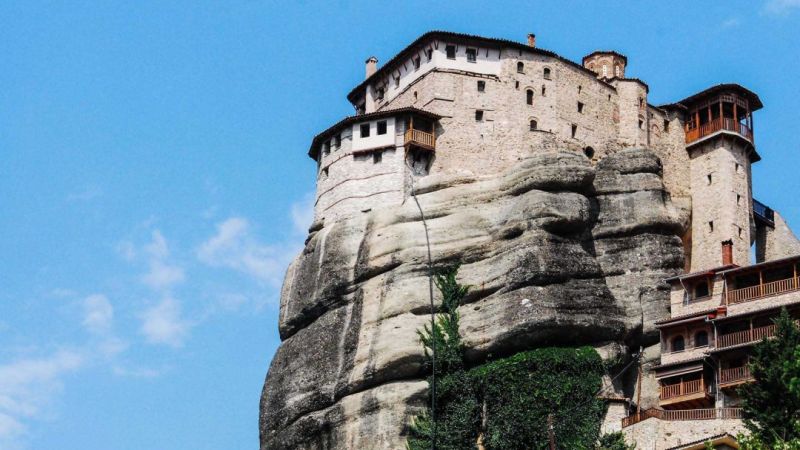 Greece has an undeniably rich cultural history, and what remains there today is intriguing to see and explore. The architecture is not only stunning, but, in some areas, is so impressive you need a moment just to step back and bask in all the glory. Ancient Greek ruins, quaint and traditional villages, spectacular amphitheatres, monasteries and much, much more is on offer in this magical country.
It's hard not to be tempted by all of the above, but if you're in need of some more Greek inspiration or if you'd love to arrange a motorcycle tour in the country, then you need to head on over to the MotoGreece website. They offer a a fantastic range of guided and non-guided tours, and also offer customised ones catered to your every need. 
Most importantly, they pride themselves on being a touring company that you can trust. The team's pure love for motorcycling, their travel experience, inside knowledge of Greece's secrets, and strong professional background, makes touring with MotoGreece a reliable and relaxing experience where you can really let your hair down.