Honda has announced a series of upgrades to its flagship touring bike, the GL1800 Gold Wing and the premium spec Tour variant, that look to enhance the touring credentials of one of the most iconic mile-munching bikes around.
The updates are the first the model has received since it underwent a complete redesign in 2018, when Honda sought to modernise the Gold Wing by making it slimmer, lighter, and more agile, shedding a massive 48kg from the previous model in the process.
The changes were well received, and after taking the re-designed Gold Wing to Spain's Picos de Europa and back, ABR Editor James Oxley wrote: "It is an outstanding motorcycle that delivers a smooth and extremely comfortable ride day after day, for you, your better half, and all your gear."
So, how has Honda sought to improve what is already an excellent touring bike for 2021?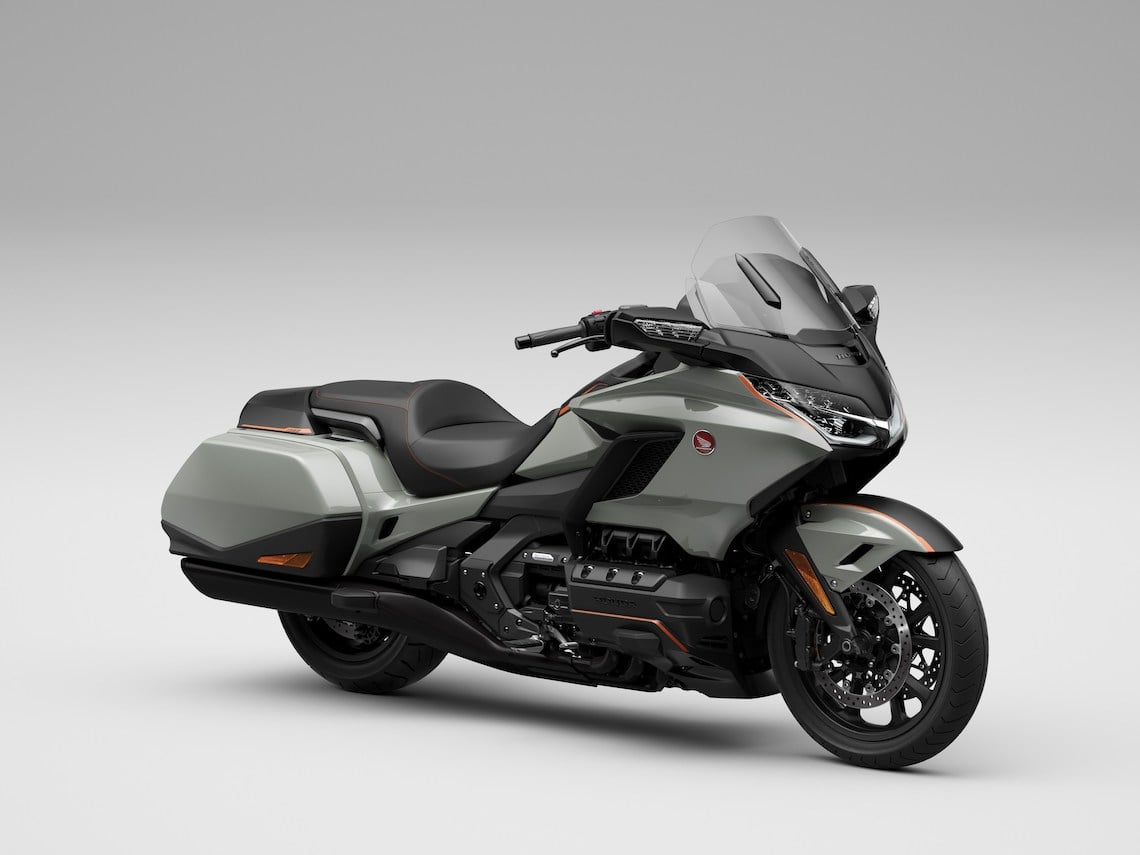 Honda Gold Wing: Changes for 2021
Both models receive upgrades to the audio and speaker quality of the in-built entertainment system, ideal for blasting out your favourite road trip playlist while cruising down a French toll road.
The standard model also comes with a new colour scheme, named Pearl Deep Mud Grey, which may not sound particularly alluring, but looks rather fetching in the photo of the new model released by Honda (pictured above).
The Gold Wing Tour, the premium spec model that comes with side cases and a top box as standard, benefits from a few more improvements, most notable of which is an increase in luggage capacity with a larger top box.
With the increase, up 11 litres to 121 litres in total, it seems that Honda has slightly backtracked from the drastic 40l reduction that the Gold Wing Tour saw in 2018. At the time Honda justified the decision by arguing that most Gold Wing owners used their bikes on shorter trips and therefore needed less storage. However, it was a decision that proved unpopular with some would-be buyers, so it's good to see Honda has addressed those concerns.
The change to the top box has also led to a redesign of the pillion back rest, which now provides a more relaxed sitting position for pillion riders which leans further backwards,. The new seats are also now covered in a suede/synthetic leather mix, which Honda says provides even more comfort.
The Gold Wing Tour is available in an attractive Gunmetal Black Metallic (pictured below) as well as the classic Candy Ardent Red colour scheme.
The top spec Gold Wing Tour, which includes Honda's Dual-Clutch Transmission (DCT) gearbox and an airbag, will arrive to the UK in March, 2021 and will cost £31,449, dropping to £28,349 for the manual Gold Wing Tour without the airbag. Finally, the standard Gold Wing costs £22,849, up to £24,299 with DCT.
And, if you want to know more about what the big touring bike is like to live with, you can read James' full review of the Gold Wing following his trip to the Picos de Europa in issue 54 of Adventure Bike Rider magazine. Buy your copy HERE.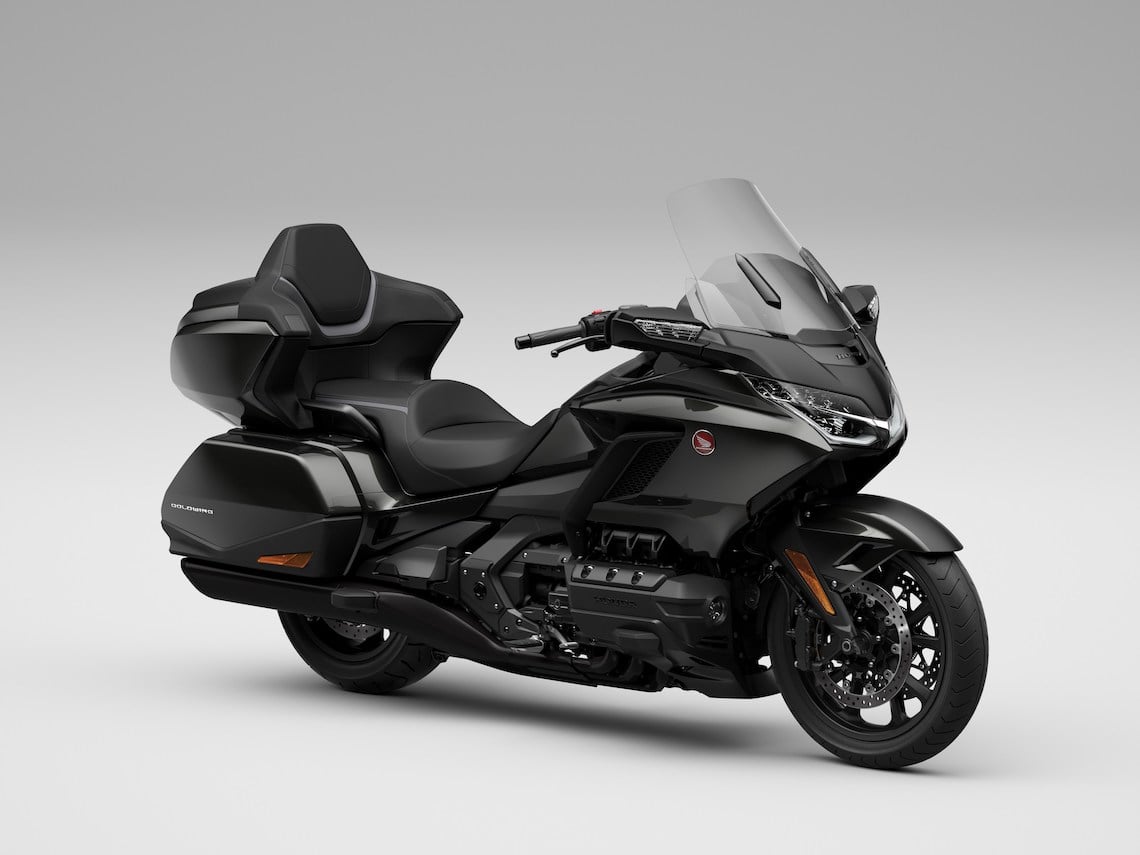 WANT TO TEST RIDE THE LATEST ADVENTURE AND TOURING BIKES IN ONE VENUE?
Looking to buy a new bike? You can test ride the latest and greatest adventure and touring bikes from the world's leading motorcycle manufacturers at the 2021 Adventure Bike Rider Festival (25-27 June 2021).
Previous years have always sold out, and 2021 will be no different, so book today to avoid disappointment. Pick up your tickets by clicking HERE.