There were a few late nights involved, but we managed to finished creating the new issue of Adventure Bike Rider magazine earlier than usual so you can enjoy reading it over Christmas.
This means the Jan/Feb issue is out now and available to buy from the ABR website. Buy it today and we'll send it to you with FREE UK postage.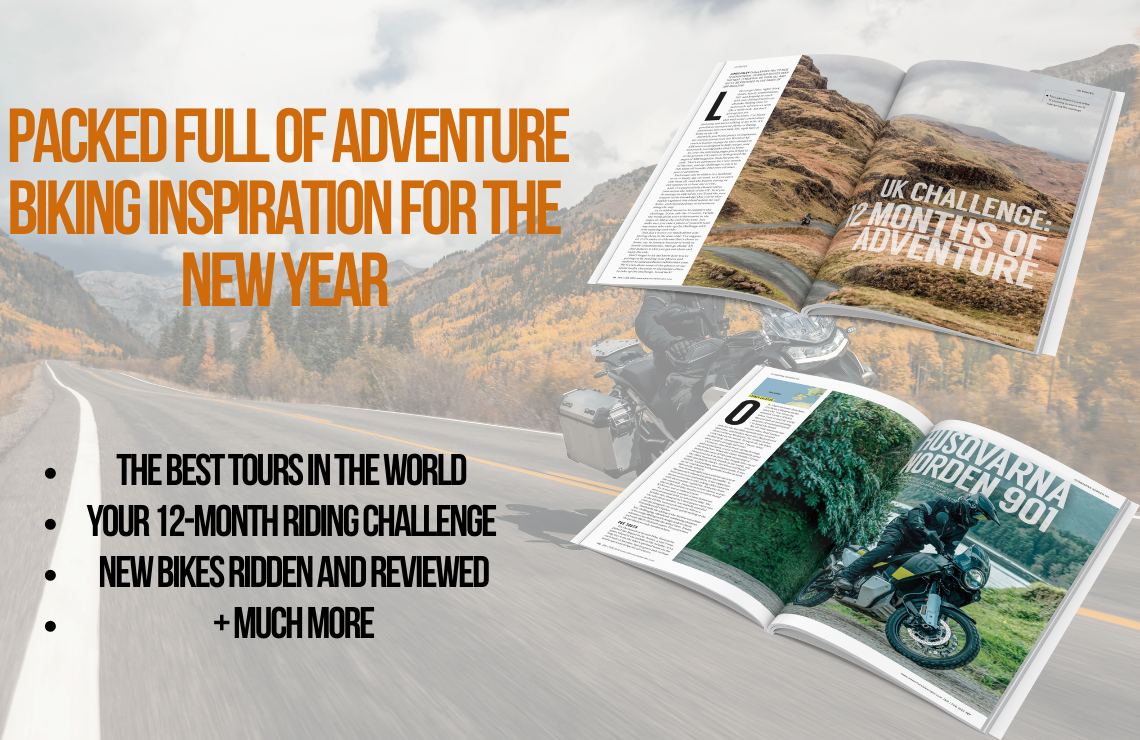 What's inside?
Inside you'll find all the inspiration, knowledge, and entertainment you need to fuel your wanderlust in 2022.
This includes:
The world's best tours – discover the greatest motorcycle tours and events taking place around the  globe
Take on the 12-month UK riding challenge – one stunning route for every month of the year
New bikes for 2022 – your guide to the most exciting new adventure and touring bikes hitting dealership floors in the new year
And, if you're dreaming of travelling abroad next year, you can immerse yourself in inspirational travel stories from Spain, France, Portugal, and South Africa.
You'll also find in-depth bike reviews of new Husqvarna Norden 901, the Suzuki GSX-S1000GT, and the Honda CB500X.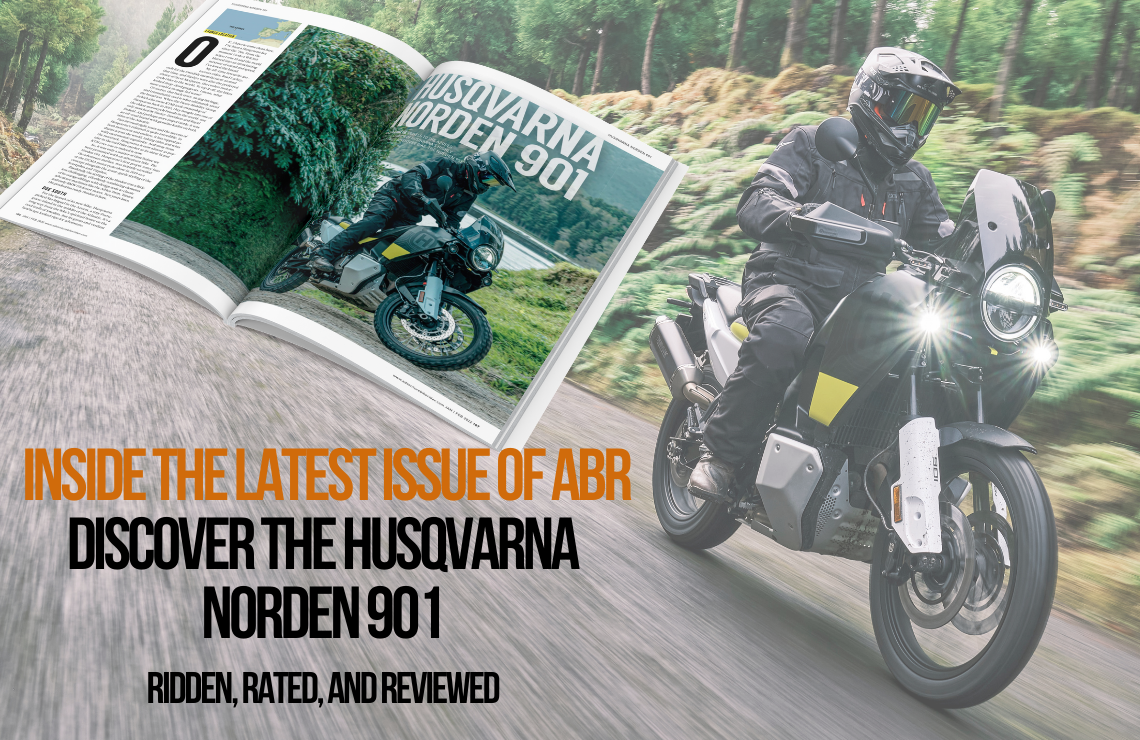 Elsewhere in the new issue of ABR:
Heated gear: Tried, tested, and reviewed
Green lanes: Legal trails to ride with maps and turn-by-turn directions
Masterclasses: Expert advice to improve all aspects of your adventure biking game
Long-termer reviews: What it's like to live with the world's latest and greatest adventure bikes including the Africa Twin, Tracer 9, CRF300L, BMW RT, and KTM 1290
Hot stuff: Check out SENA's top of the range intercom and REV'IT's innovative new riding jacket
Interview: Lyndon Poskitt reveals all about his five-year RTW adventure
Order yours today
To ensure you don't miss out on all of this, and more, get the Jan/Feb issue of Adventure Bike Rider magazine here today.
Or, if you want to save some serious money, subscribe to ABR here for just £29.99 for the whole year.
Enjoy the magazine.