Two motorcyclists have set a new world record for riding from the closest point on Earth to the sun to sea level in a single day.
The record was set by professional endurance driver Carl Reese and Ecuadorian Sebastian Montero as they rode from the top of Chimborazo (6,368m), Ecuador's highest mountain, to Canoa Beach Hotel on the coast.
Although Chimborazo is by no means the highest mountain on the planet, its location on the equatorial bulge means that it does in fact represent the closest point on Earth's surface to the sun.
Normally, the mountain is off limits to motorcycles, but the pair were given special access to complete the attempt by the Minister of the Interior.
The journey took the duo through a wide range of terrain across the day including jagged cloud forest peaks, hairpin bends, snow-capped mountains and lush, green tropical areas. In total, they reached a gain/loss in elevation of 56,678ft during the day.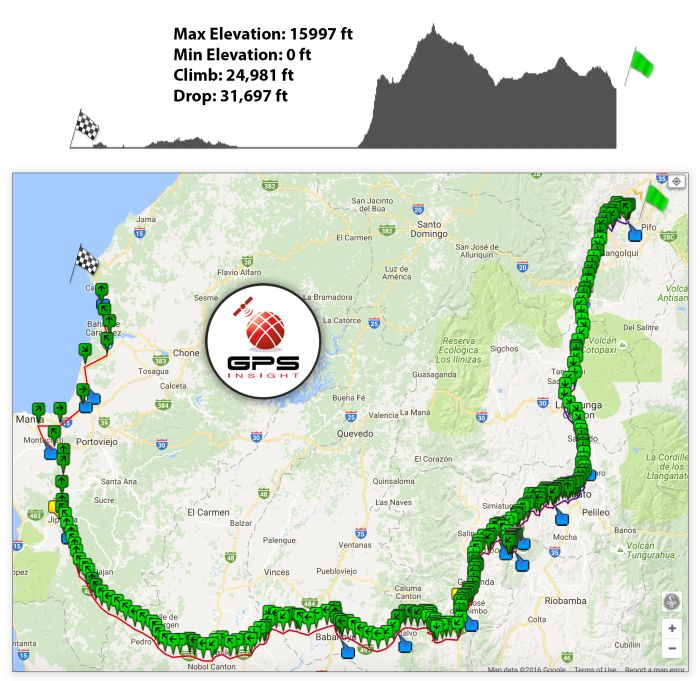 Frustratingly, the record attempt didn't get off to the best start as Carl fell ill 12 hours before the start time making it "extremely difficult" to set the record. But he states: "It was nothing compared to what the people of the earthquake zone had to endure during this time of rebuilding their lives."
Determined to continue with the attempt, Carl was joined by local businessman Sebastian join him to keep an eye on his condition throughout the ride.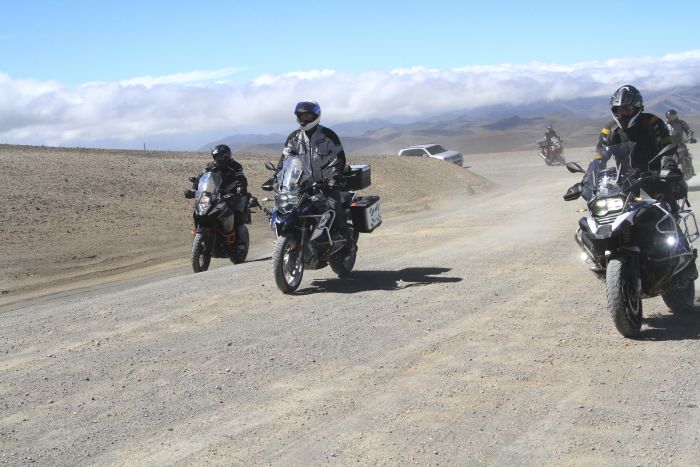 The motivation for the trip came in two different forms. The first was to raise awareness of the Motorcycle Relief Project, a charity that provides counselling for veterans suffering from PTSD and takes them on five-day therapeutic rides.
""Everyone in the charity is a volunteer, so all the money is going to put soldiers on bikes," Carl said.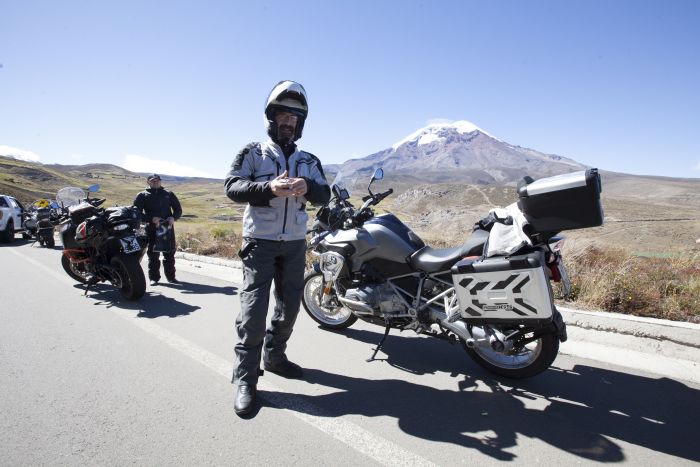 "The second reason I went to Ecuador," Carl explained, "was to bring awareness to the 7.8 [magnitude] earthquake they had there in April. Twenty-six thousand homes were lost and 650 lives.
"The Minister of the Interior staff gave me a tour through the reconstruction zone, and I spoke with those rebuilding. The common thread is they seem ready for tourists to return. The coast is home to residents that rely partly on tourism for income."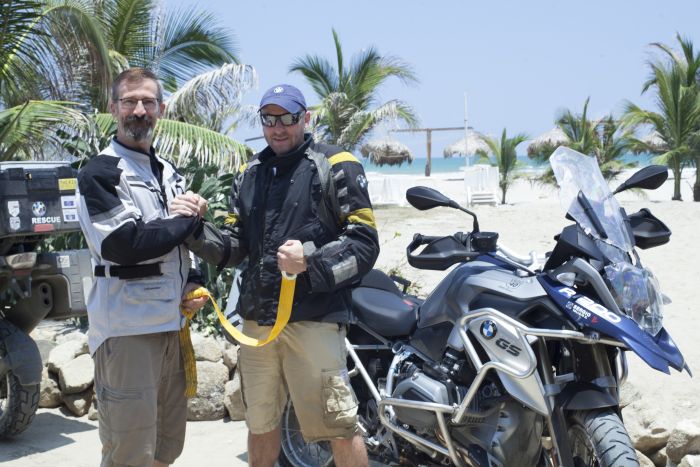 By the sounds of it, bikers have no reason not to visit, too. "Ecuador is home to pristine road infrastructure. It puts our roads to shame here in California. When people think of Ecuador, they likely think of the Galapagos, however, some great adventure riding is also there; the Andes, cloud forest, Amazon and the coast."
Carl is no stranger to setting world records having previously set numerous records such as the fastest time to cross the USA in an electric vehicle and the solo motorcycle record from Los Angeles to New York City.
"Hopefully the stories written about this trip will raise money for these fine charities," Carl said. "For now I will be setting my sites on other continents to set more records."