Ever since the invention of the engine powered motorcycle, riders have been attempting to push the boundaries of what's possible on two wheels. Throughout the early and mid-20th Century adventure bike riders began to set records for epic journeys over long distances. While Carl Stearns Clancy became the first person to circumnavigate the globe by motorcycle in 1913, it wasn't until 1998 that someone had managed to ride on all seven continents. That someone was an Aussie named David McGonigal.
Much like Clarke Kent, David McGonigal's 'real world' job is as a journalist, however, when he throws down his notepad and turns off his computer he doesn't don a blue spandex suit, he hops on his bike and becomes a record breaking adventure bike rider.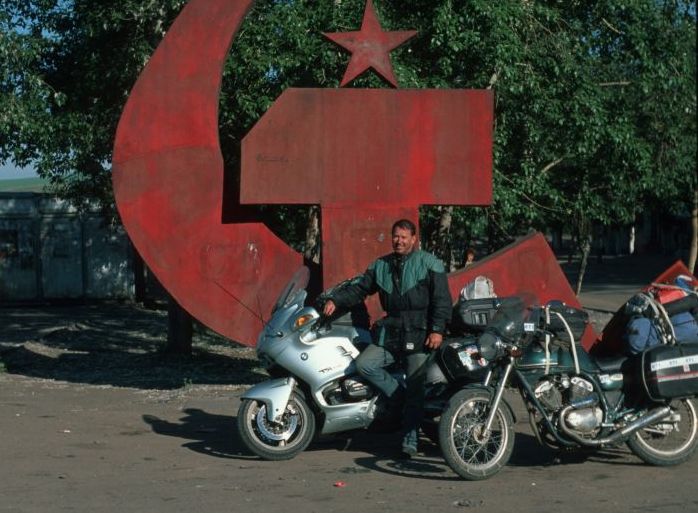 In 1998 David became the first person to motorcycle on all seven continents of the world (Europe, North America, South America, Africa, Asia, Australasia and Antarctica) and through all 24 of the world's time zones. In order of completion David rode around Australasia (well, he is an Aussie) before jetting off to Santiago de Chile with his now ex-wife Lynn, where they rode all the way south to Ushuaia, the southernmost town on earth (crossing South America off their list).
From there they took a ship to Antarctica and David rode his bike, a BMW R1100RT, around the Argentine Esperanze base, putting a big cross through Antarctica before returning to South America.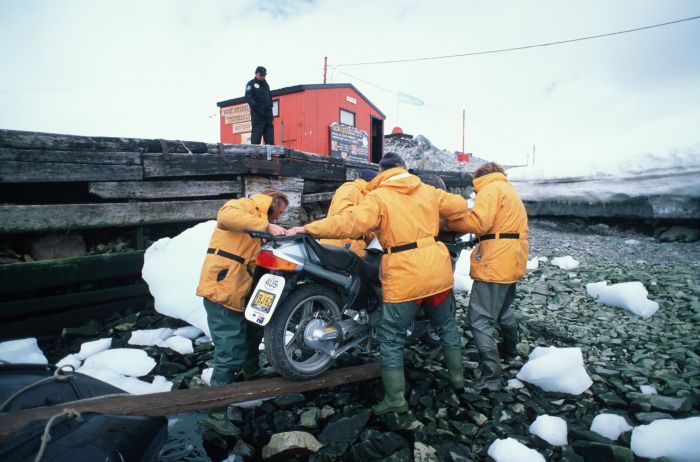 Once again setting off from Ushuaia, he headed north and to Ecuador, where he boarded a plane to Panama (skipping the near-impassible Darien Gap).
From Panama he rode all the way to Prudho Bay in Alaska (crossing off North America). He then took a 10-month break before setting off from Vladivostok on the far-eastern coat of Russia. For two months, David and his friend, Geoff Sim, rode across Russia (that's Asia done), venturing off briefly into Mongolia (as you do), before eventually arriving in Europe (continent number six!).
He'd come so far and he wasn't going to back down, so he headed towards Africa by himself, and finally arrived on the beaches of Morocco on 4 September 1998, where he put a big fat cross through continent number seven and waltzed into the adventure motorcycling history books.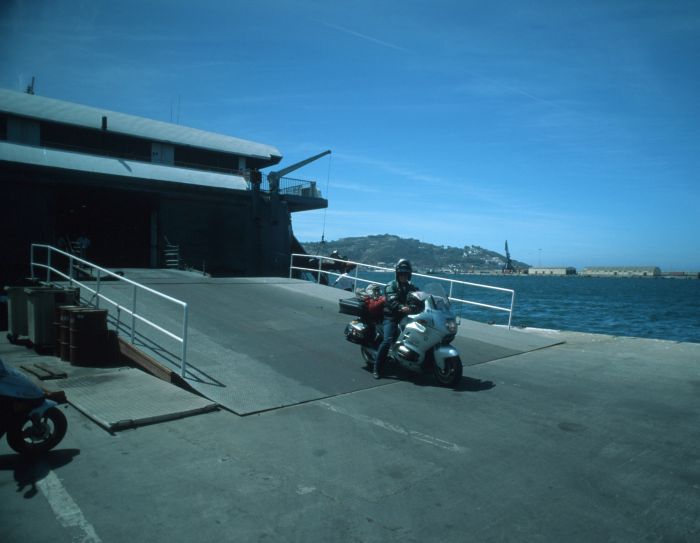 Today, David is an award-winning travel writer, author and internationally exhibited photographer. Since his epic RTW ride he's visited Antarctica more than 80 times to perform research for the many informative publications he's authored about the continent.