Occasionally, when I'm sifting through images that ABR readers and followers have sent in to us, in between the inspirational shots of bikes by staggering mountains, landscapes and national parks, I stumble across the odd incredible vintage motorcycling photo. It might be somebody's great grandpa during the WWII era, somebody's mum back in her rebellious youth, or somebody's uncle in his grease-monkey days.
I absolutely love seeing these photos. These are the men and women who inspired us, sparked our generation's love for motorcycling love and fuelled our passion – they are our motorcycling heroes. So, when another vintage photo popped up in our inbox the other day, I was eager to find out if any more ABR readers and followers had old family motorcycling photos to share.
I'll tell you what, my face lit up when I checked for photos commented on the Facebook post the next morning. The photos are really bloody lovely, so I wanted to share them with you…
1. Alynn Hiscox: My grandmother during WWII…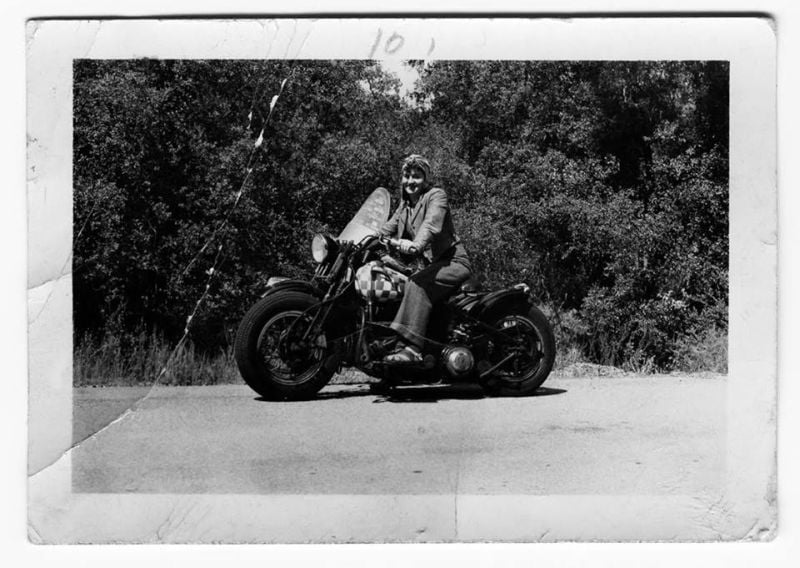 2. Jack Little: My grandad John 'Jack' Irving with his cat on his Norton Commando sometime in the '50s…
3. Jeff Kelly: My wife's grandfather and his Norton in the early 1930s, in Tasmania, Australia…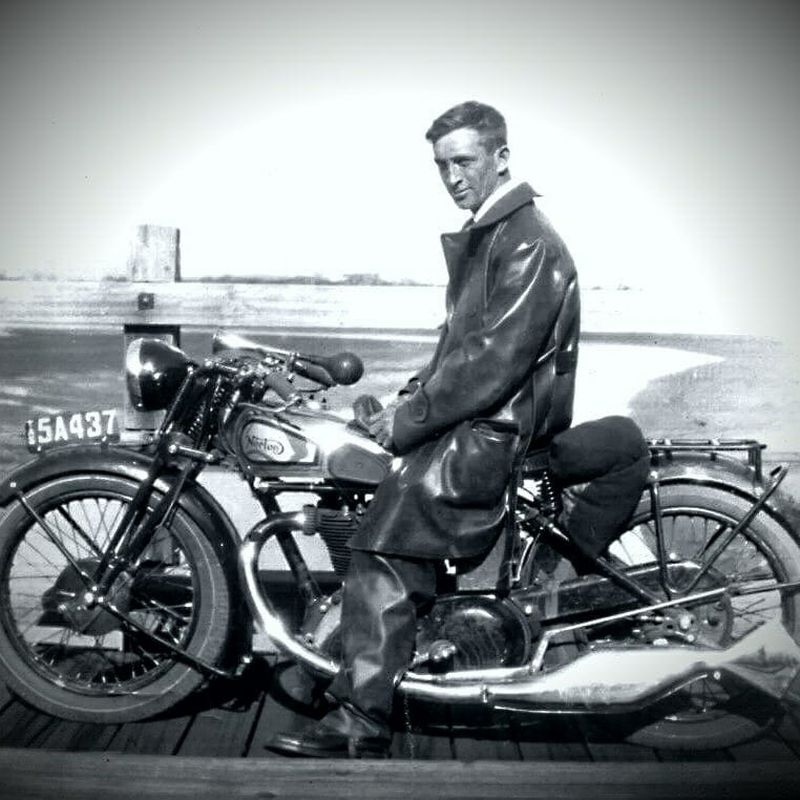 4. Jamie Ramirez: I know this is not an adventure shot, but this the bike that started my motorcycling passion. My 1976 Kawasaki 100cc…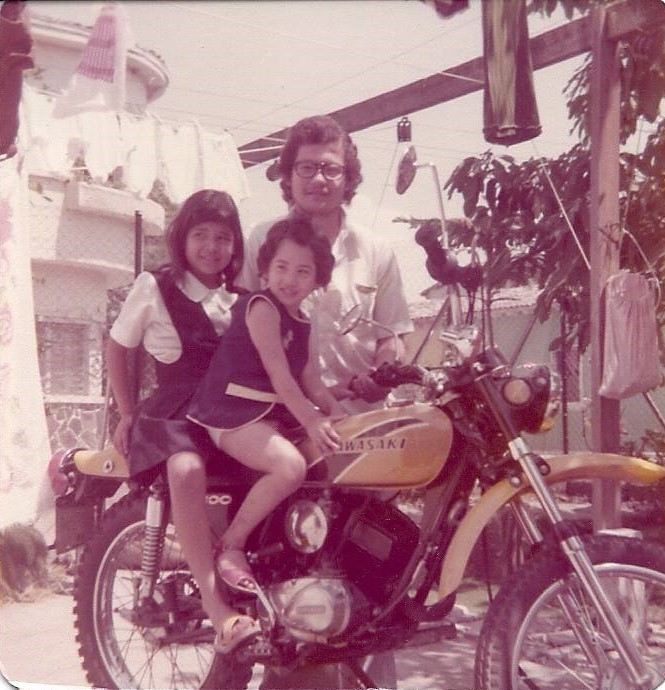 5. Paco Romero: My father would take me places on his Montesa Brío. This was in 1963 and I wish I had that two-stroke bike now…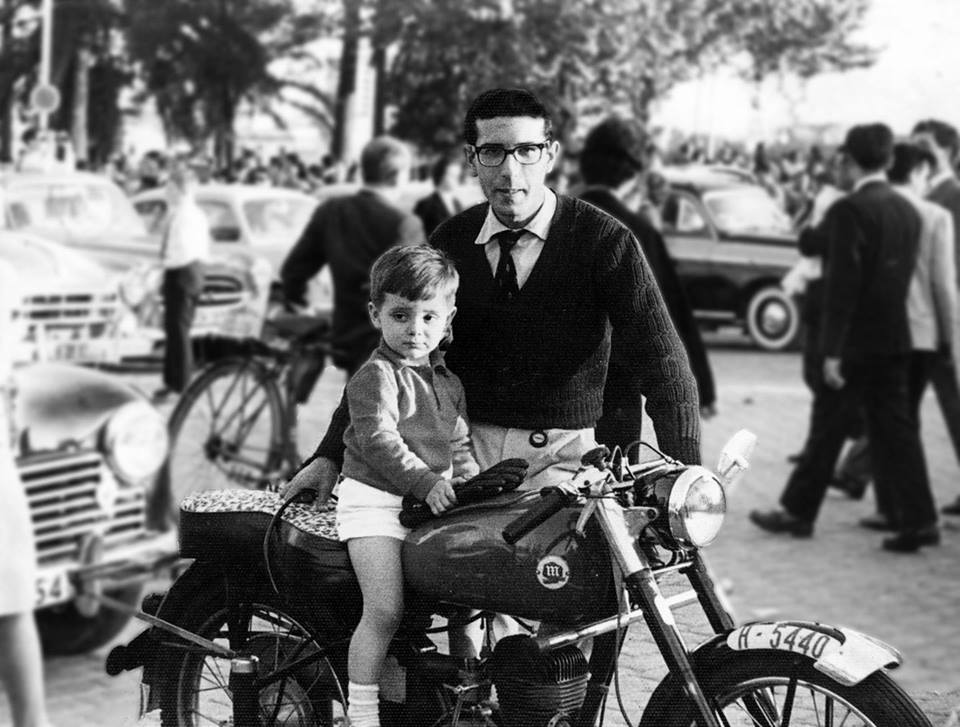 6. Ryan Edwards: My grandfather in Hawaii, 1942…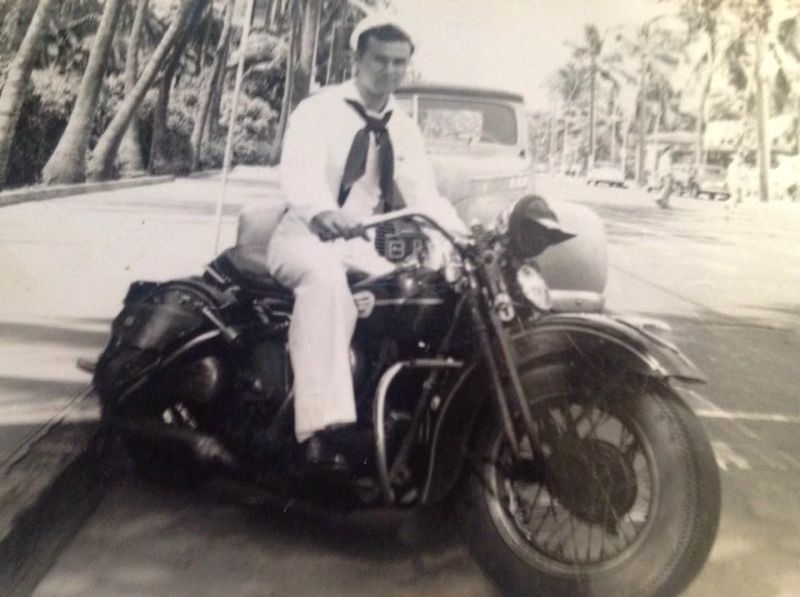 7. Scobie Foley: My dad and his mates at the Shamrock Rally, Ireland, in 1968…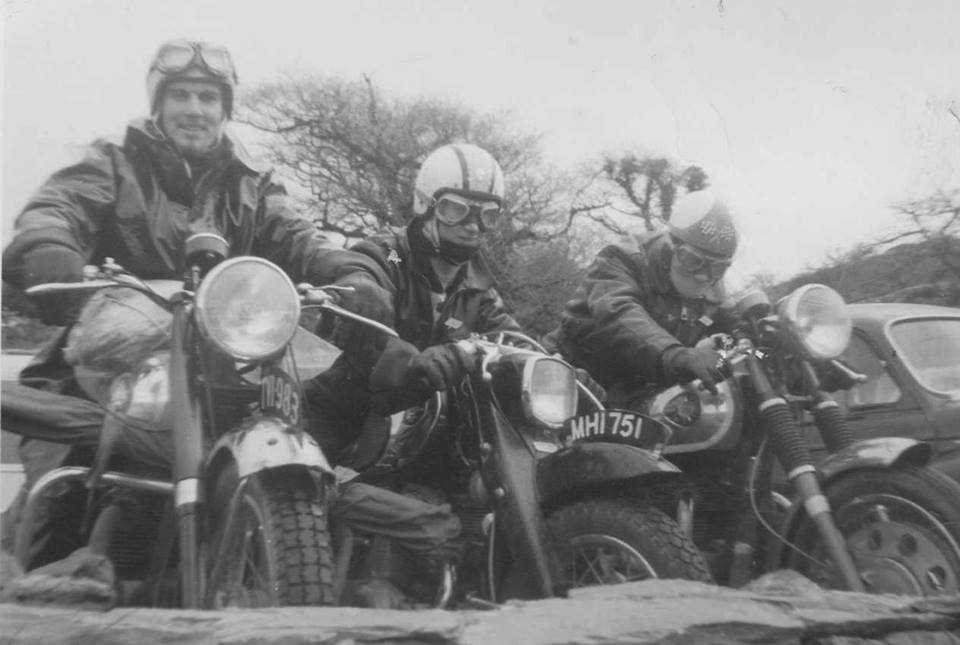 8. Rodrigo Ariceaga: My dad and I, circa 1975…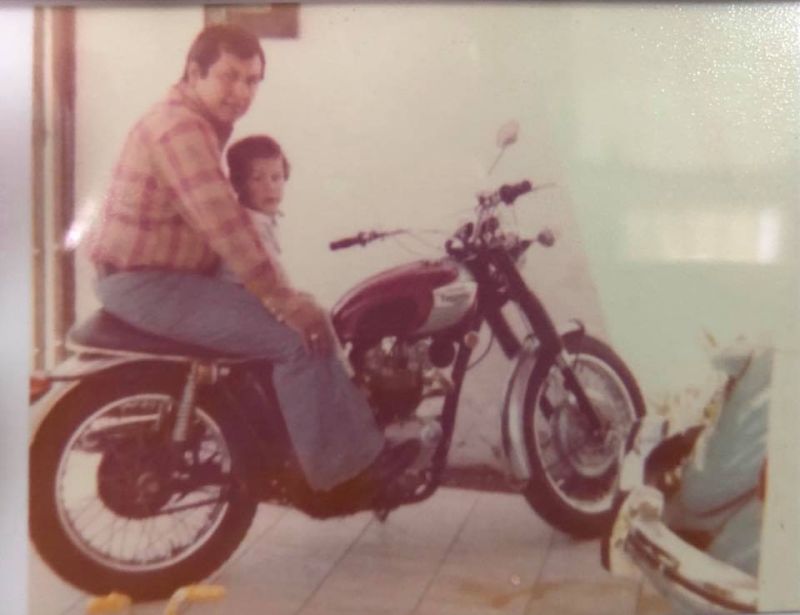 9. Doug Kinney: My grandad on his 1931 model C Harley Davidson in 1936. He was 21 years old and he rode it in the sandhills of Nebraska and Wyoming….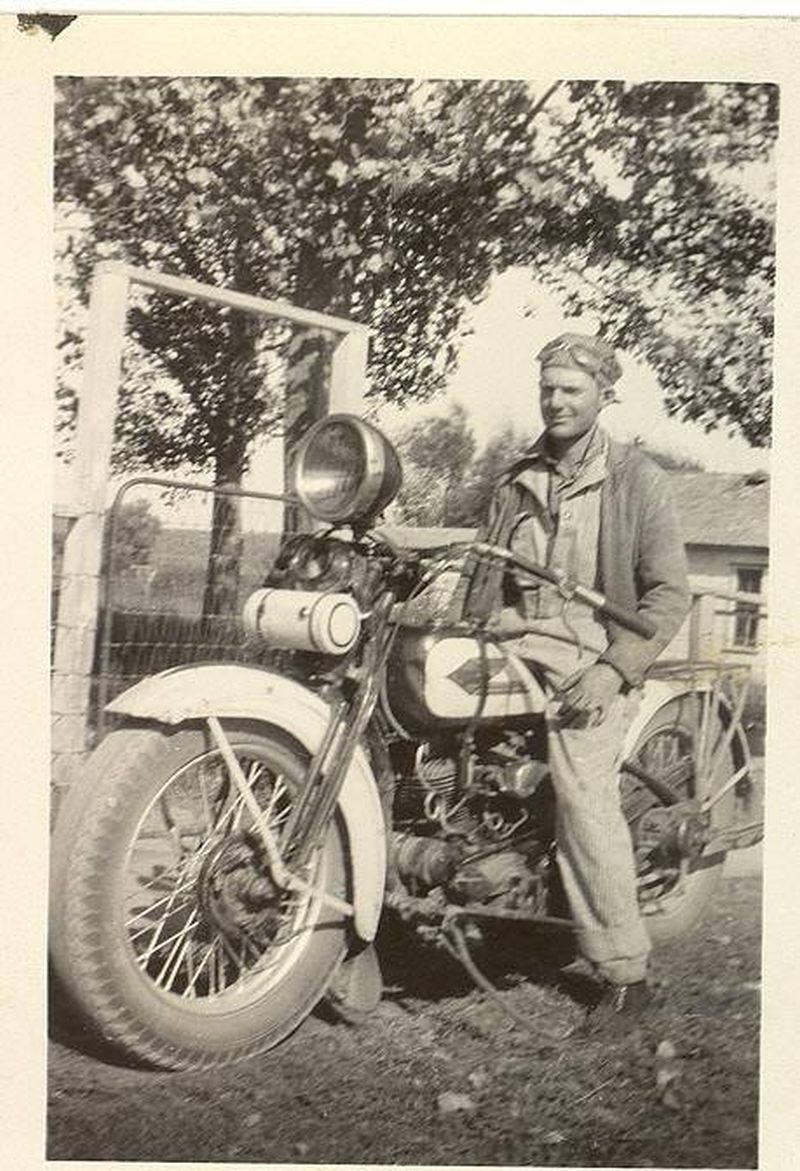 10. Christopher Stanhope: My grandfather (far left) in the Miami police sometime in the '60s…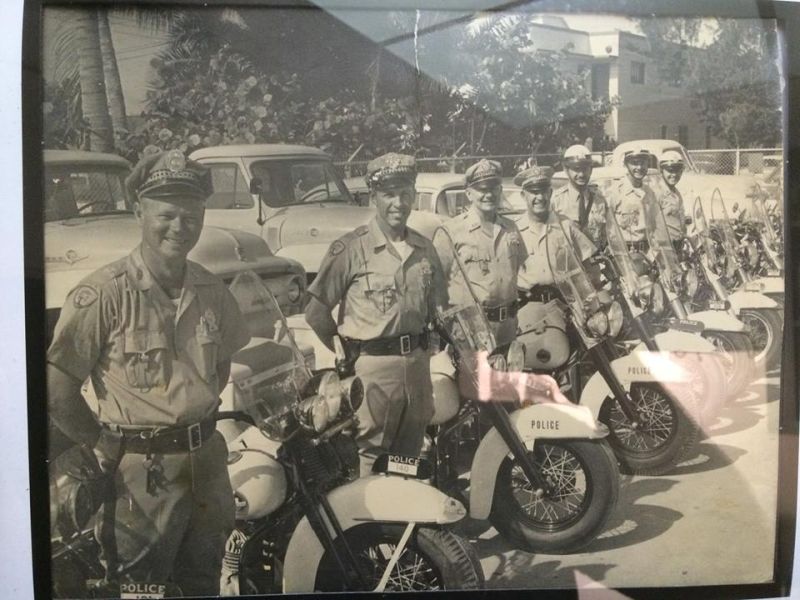 11. Alan Simerson: My great grandmother, grandmother and her sister. I'm guessing, sometime in the 1920s…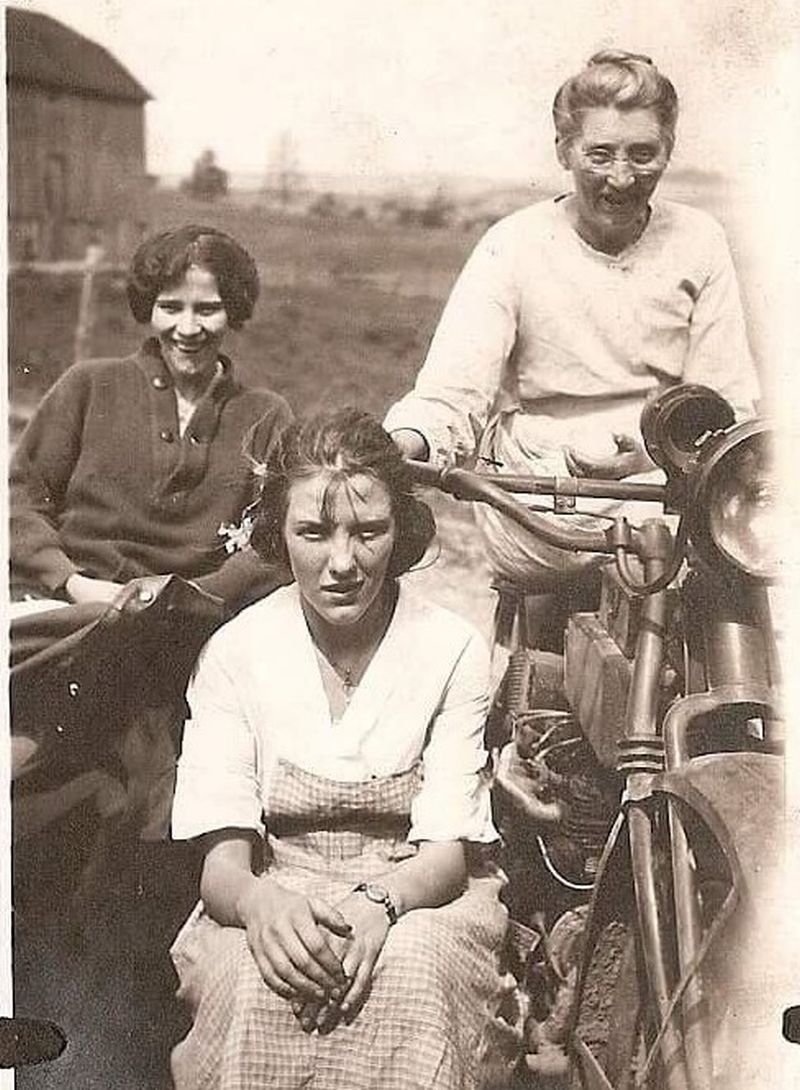 12. Deland Voth: 01 XR 650R – started them before they could actually ride a bike…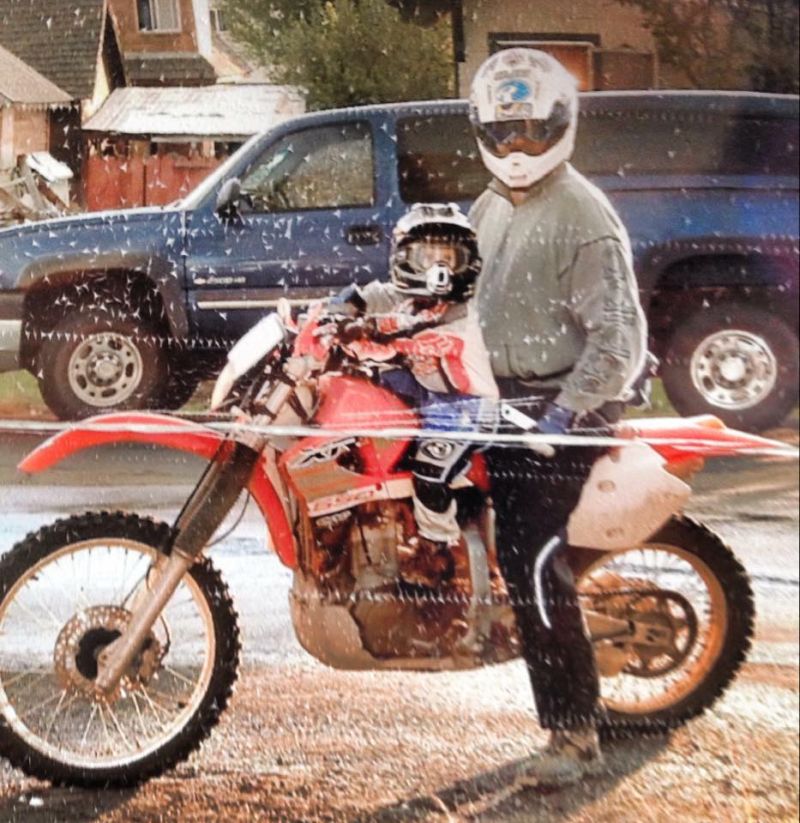 13. Chris Michel: My dad (Mervyn) at Bargara Beach in Queensland, Australia…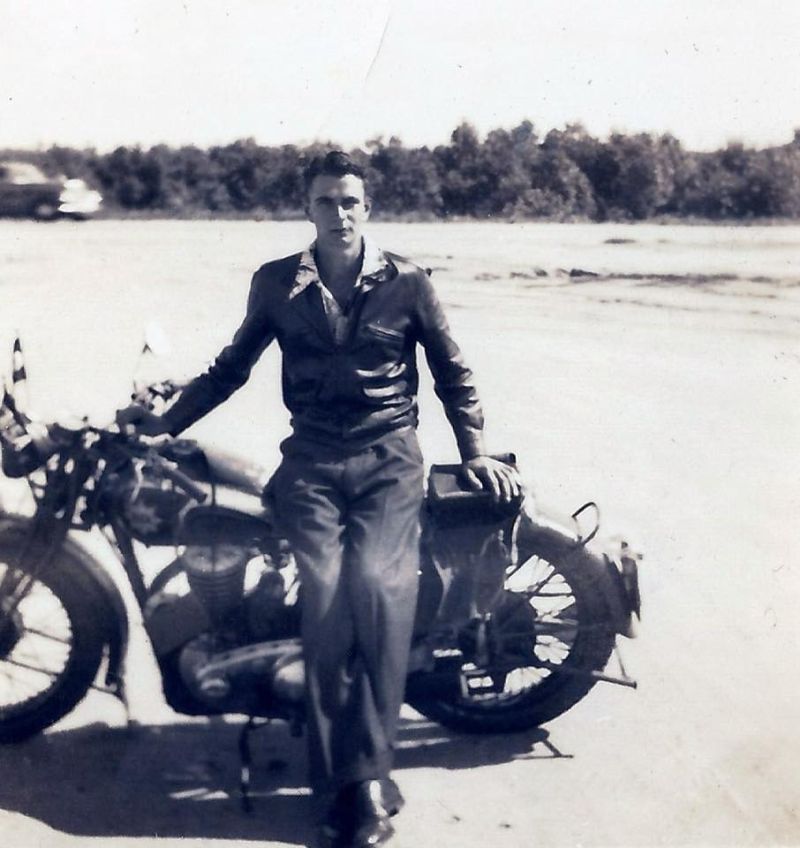 14. Shahram Ala: My grandfather on a Cushman scooter, in Hollywood during WWII…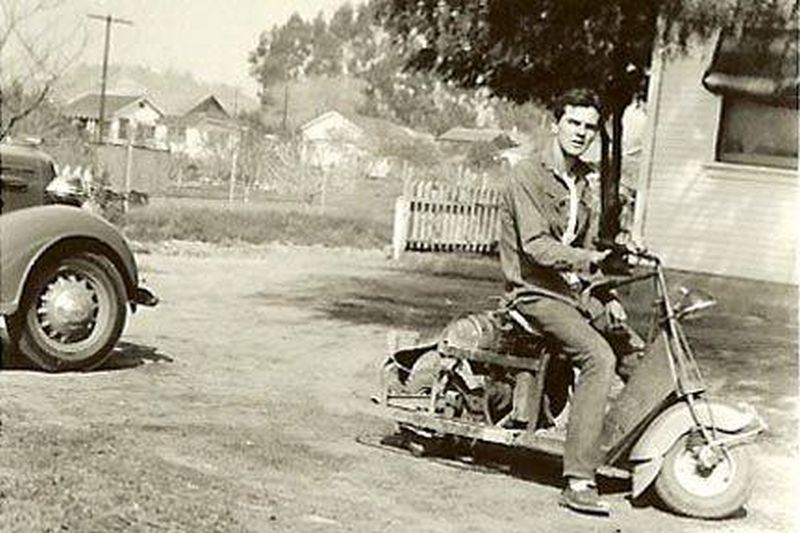 15. And finally, this little gem from Gareth Foster…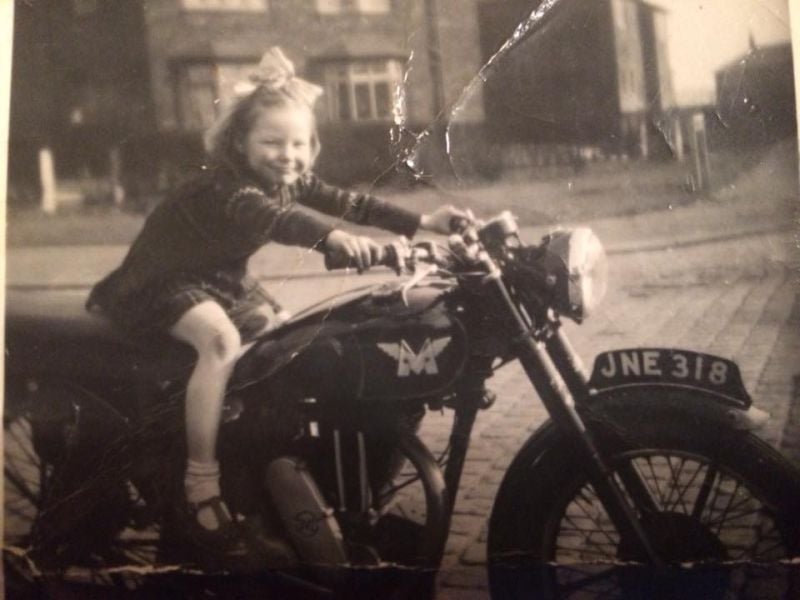 Big thank you to everyone who sent them in. Do you have any old family motorcycling photos that you'd like to share? Post them in the comments section below.
Featured photo: Jeff Kelly
Share your passion for riding at the Adventure Biker Rider Festival 2019 (12 -14 July) at the magnificent Ragley Hall and Estate in Warwickshire. It promises to be a weekend of new bikes, test rides, on-site adventure trails, green lane ride-outs, road tours, exclusive use of an enduro course, plus many more fun activities. Or, just chill with like-minded company. Tickets are limited so don't miss out.