Home to the Amazon Jungle, the Amazon River and the Andes Mountains to name but a few, Peru is an amazing choice of destination for some awesome adventure bike riding. So from top tips, to must-ride destinations and how and when to go, here is everything you need to know about riding in Peru…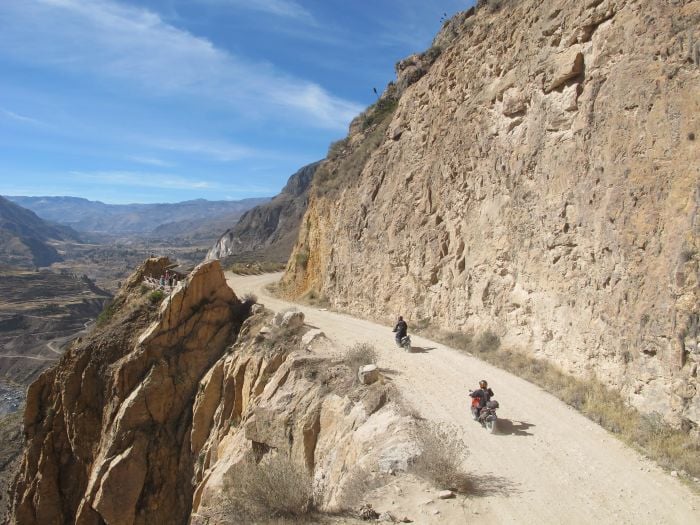 Photo: Graham Styles

5 must-ride places
1. Kuelap. Large ruins, gorgeous views and a fun road to get there.
2. Any road running from coast to mountain. Pacamayo to Cajamarca starts straight, gets bendy then twisty then hairpins then dirt. Bloody ace.
3. Tunnel de Kawish, the highest road tunnel in the world at approximately 4,650m.
4. Norton Rat's Tavern in Cusco. The smell of stale beer and fags made me feel at home.
5. The Andes – all of it! The further you go the better it gets.
>>> Everything you need to know about riding Brazil
>>> 9 incredible photos that show why riding Peru should be on your bucket list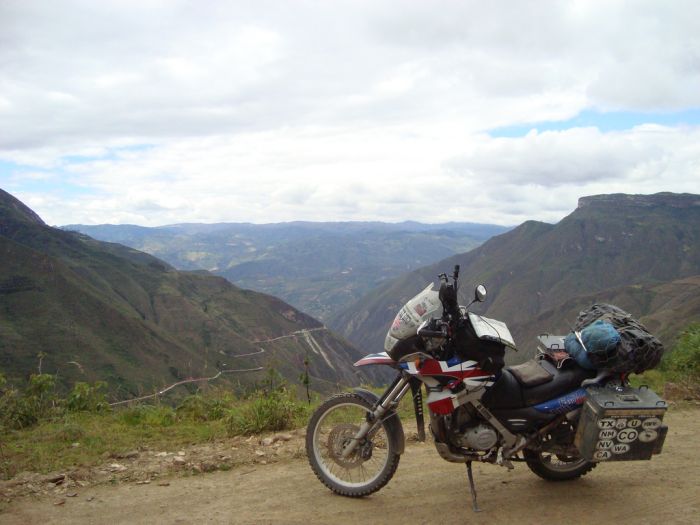 Photo: Graham Styles
Top 5 tips for riding in Peru
1. Conditions range from hot straight desert roads through twisty humid cloud forest to wet dirt track high up in the mountains. You have to plan for every kind of weather. Take waterproofs and waterproof socks. You'll need them!
2. Learn Spanish.
3. Don't touch electric showers, they're dodgy at best. Also all the usual common sense rules apply: don't touch drugs, the policeman is always right, bribes are the norm.
4. Wet season doesn't mean just getting wet, often the roads will close due to landslides and flooding. Be prepared to alter your route and don't overestimate your daily range when planning routes over mountains.
5. The higher into the mountains you go, the friendlier the people you'll meet.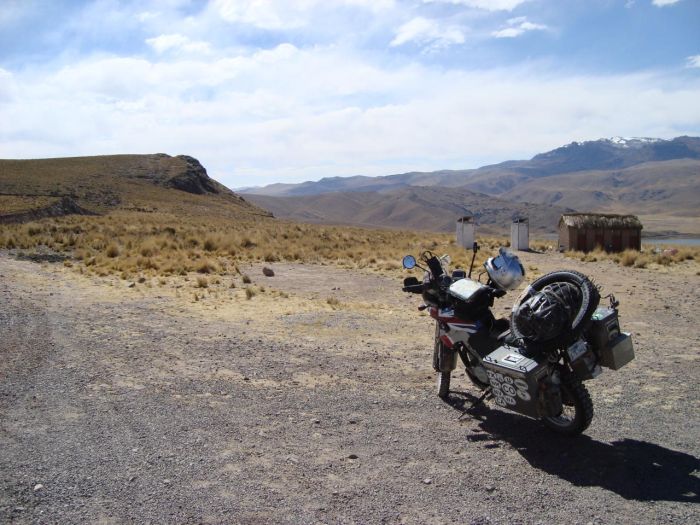 Photo: Graham Styles
Want to ride Peru? Here's how you can…
How to get there
Flights are available from London City Airport to Lima with one stop in Amsterdam and a flight time of around 15 hours.  From Lima you can catch local flights to Cusco or make the journey overland.
How long to take off work
To allow for flights, recovery from jetlag and various sightseeing excursions we recommend allowing two weeks for the trip.
Accommodation
If you don't mind staying in budget digs then yo can comfortably get by on around £15 a night for accommodation. Finer options are available for a little as £25 per night and if you really like your luxuries then you can expect to double that figure.
Where can I hire a bike?
If you're heading to Cusco or nearby, Peru Moto Tours offers a wide range of options which include the Honda XR650L, Yamaha XT660Z Tenere and KTM 990 Adventure among others. Prices start at around £40 for smaller models and go all the way up to £120 for larger models such as the KTM, including hard side cases and basic insurance. Riding kit is also available to hire.
How to get your own motorcycle over to Peru
To ride your own motorcycle in Peru, it is recommended that you get a Carnet De Pasage. James Cargo Services can expedite a BMW R1200GS size motorcycle for arrival into Lima for £1,395 by airfreight or £925 by ocean. For more information check out James Cargo or contact [email protected].
When to go
June through to August is the dry season making it a good time to head to the highlands. However, it is also the busiest time to go due to European and North American holidays. A month either side of the high season is a great option as there are less people and the weather is still good.
Intro photo: Graham Styles