Here at ABR, we love seeing what adventures you guys get up to. Everyday, we thoroughly enjoy sifting through all the images that you send in of the cool, weird and wonderful places you've visited by two-wheels. It's inspiring to see a community of people brought together by the same passion and the images you send in are not only enjoyed by us, but by the thousands of adventure bikers who follow our page – keep doing what you're doing!
Okay, I'm glad we had that heart to heart, but mushy moment is over. On to the good stuff. Now, because the quality of photos we receive are getting better and better, we've decided to celebrate the best of the bunch every month. So, without further ado, here's 10 of the best adventure motorcycling photos of September 2017. Has your photo made the cut?
1. Taking in the beauty of the Dolomites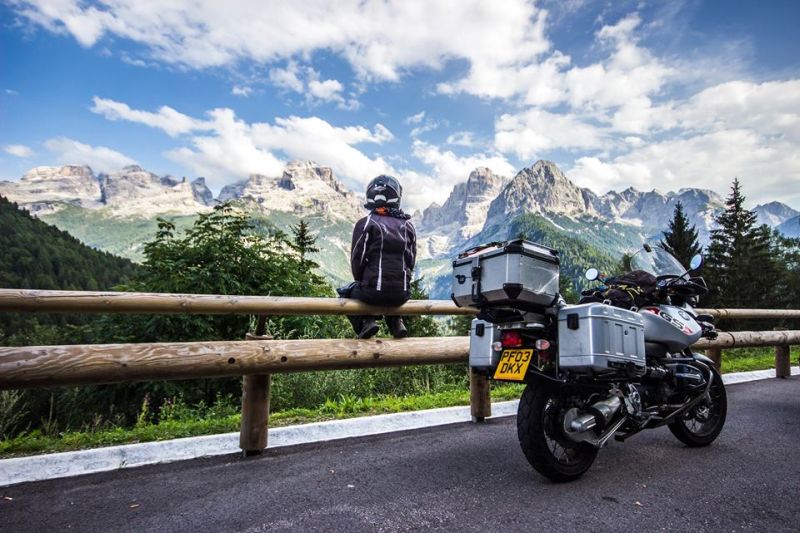 Photo: Tom Farmer
2. Wild camping on the Alpine Loop, Colorado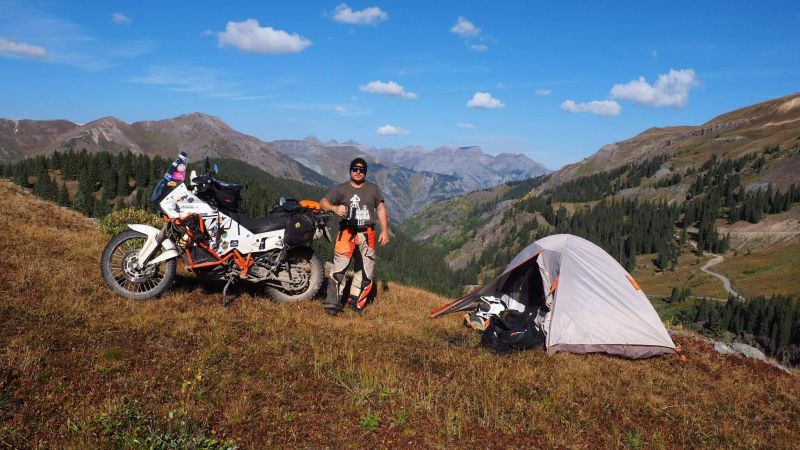 Photo: Ivan Tulala
>>> Related: why you need to try wild camping on your next motorcycle trip.
3. Finding happiness at Los Padres National Park, California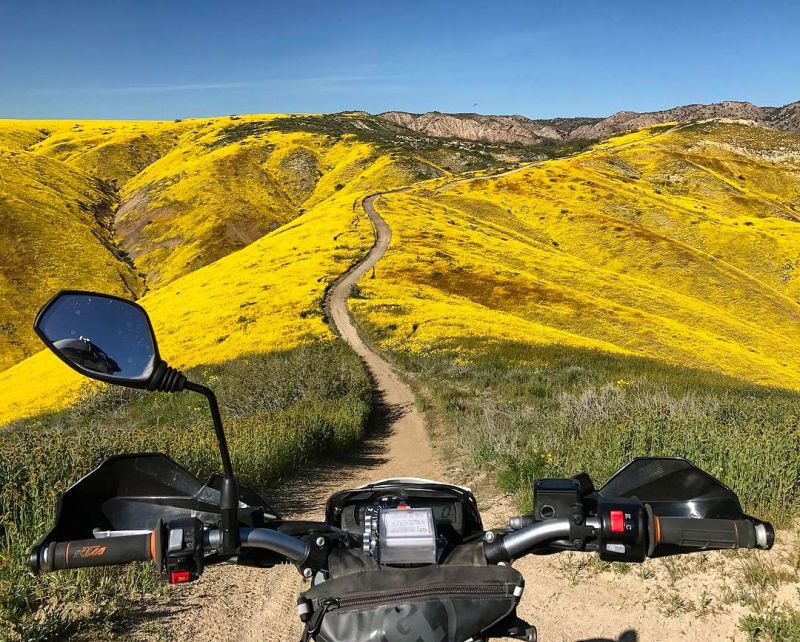 Photo: @eat_sleep_moto_beer
4. Taking 'send it' to new levels…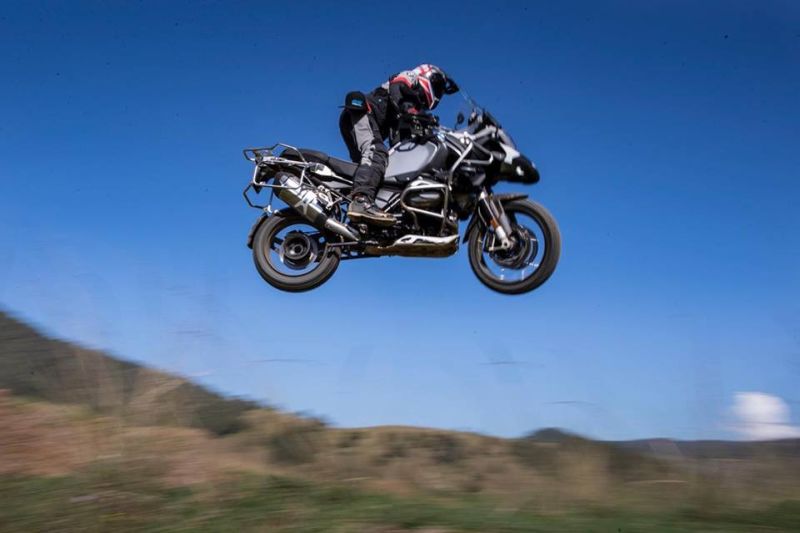 Photo: Chris Urquhart
>>> Related: how to jump a motorcycle like a pro.
5. A wee donkey infatuated with a R850GS in Morocco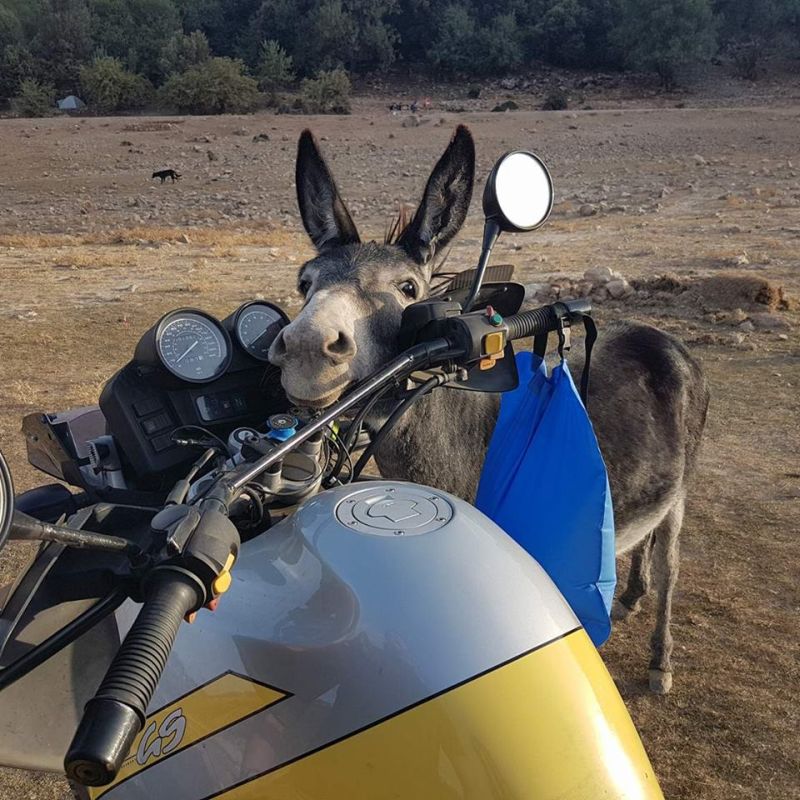 Photo: Fergus Brady
6. Wild camping in Salento, Colombia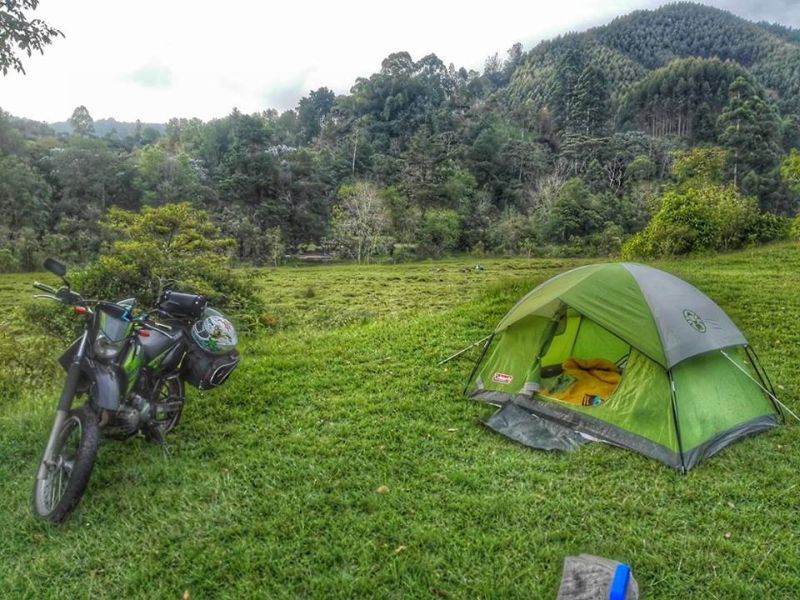 Photo: Juan Zamora
>>> Related: the adventure motorcyclist's guide to riding in Colombia.
7. Admiring the views from Sornfelli Plateau, Faroe Islands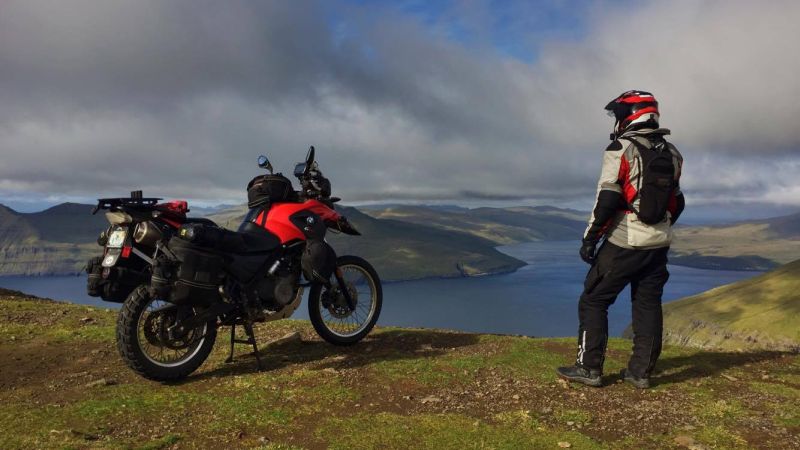 Photo: Travis Gill
8. Discovering the wonders of the mountains in southern Irakleion, Crete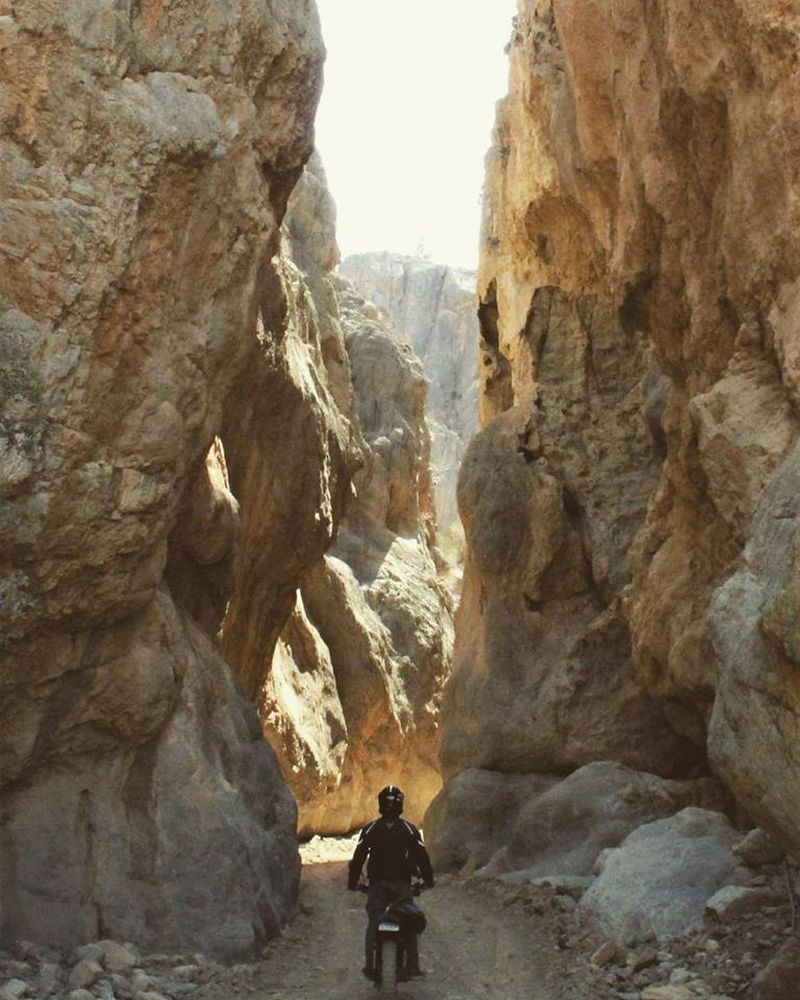 Photo: Axilleas Petris
9. Tackling off-road terrain (for the first time) in Ulangim, Mongolia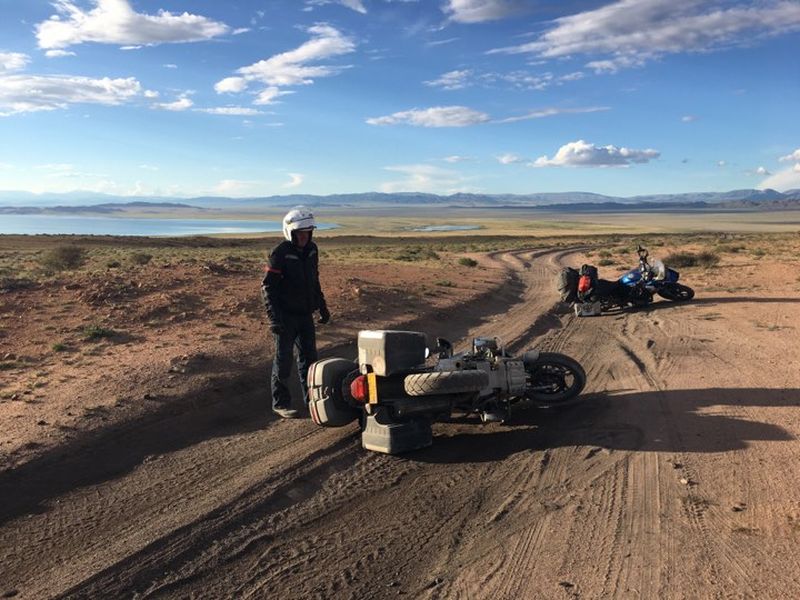 Photo: Phil Harris
10. Enjoying the alpine scenery in Alberta, Canada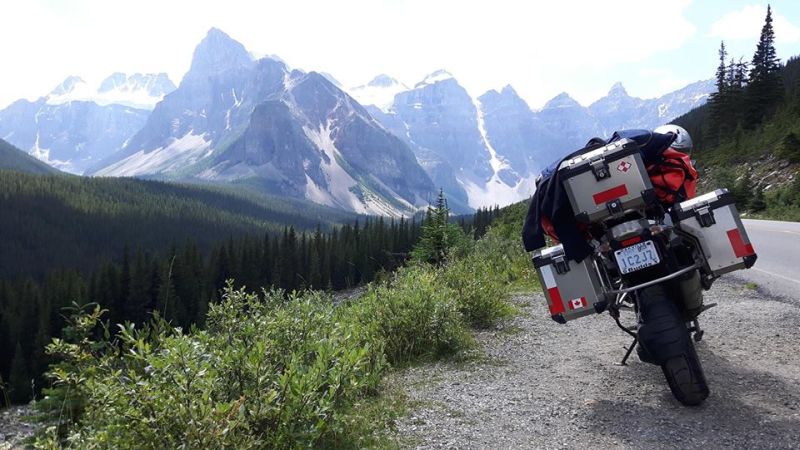 Photo: Pawel Jakubek
Massive thank you to everybody who has sent in their photos to us this month. If you'd like to submit a photo, then please feel free to send it to us via Facebook messenger, just don't forget to let us know the location!