We've had yet another month of absolutely incredible adventure motorcycling photo submissions from our ABR readers and followers. Which, as usual, we have thoroughly enjoyed looking through and admiring. Wild camping at sunset on the vast open plains of Namibia, exploring the staggering beauty of the Alps, giving it some serous braap in the Sahara Desert in Morocco – you name it, our incredible ABR readers and followers have done it. You're an inspiring bunch!
Each month I struggle to narrow it down to just 10 from the hundreds and hundreds of fantastic images we receive, but, after careful consideration I have just about managed to select the best 10 photos for October 2017. So, without further ado…
1. Wild camping on the vast plains of Namibia, Africa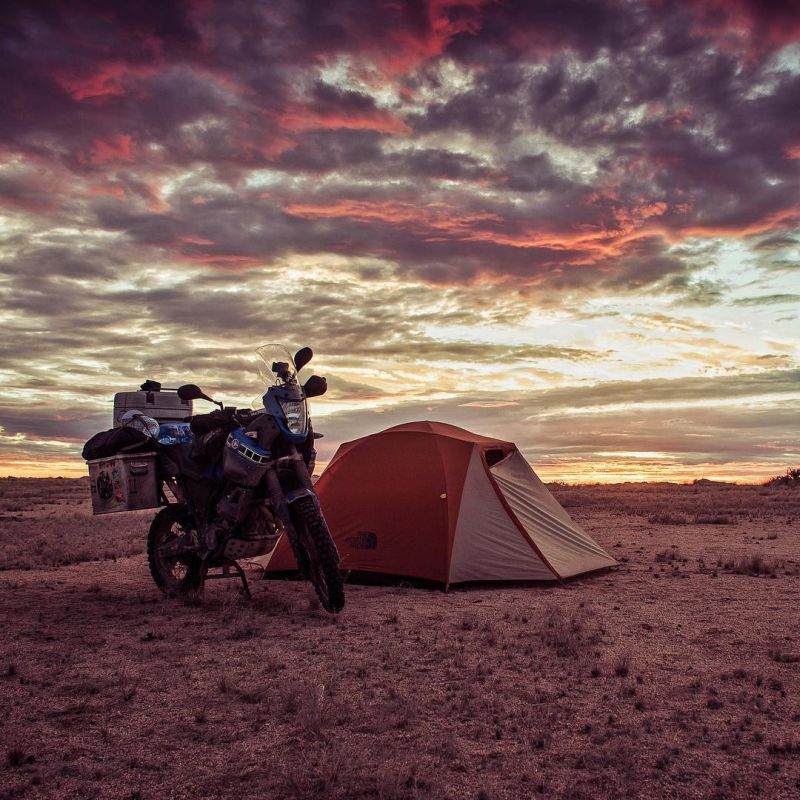 Photo: @2intotheworld
2. Adventure motorcycling at its best in the mountains of Osh, Kyrgyzstan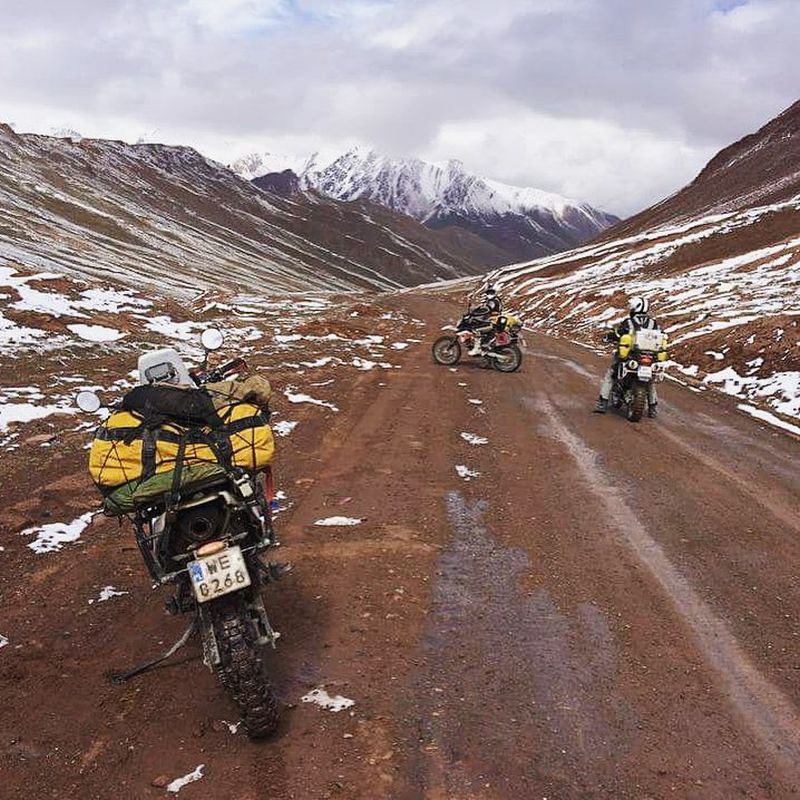 Photo: @pan_watson
3. Playtime on the Volcan De Pacaya, Guatemala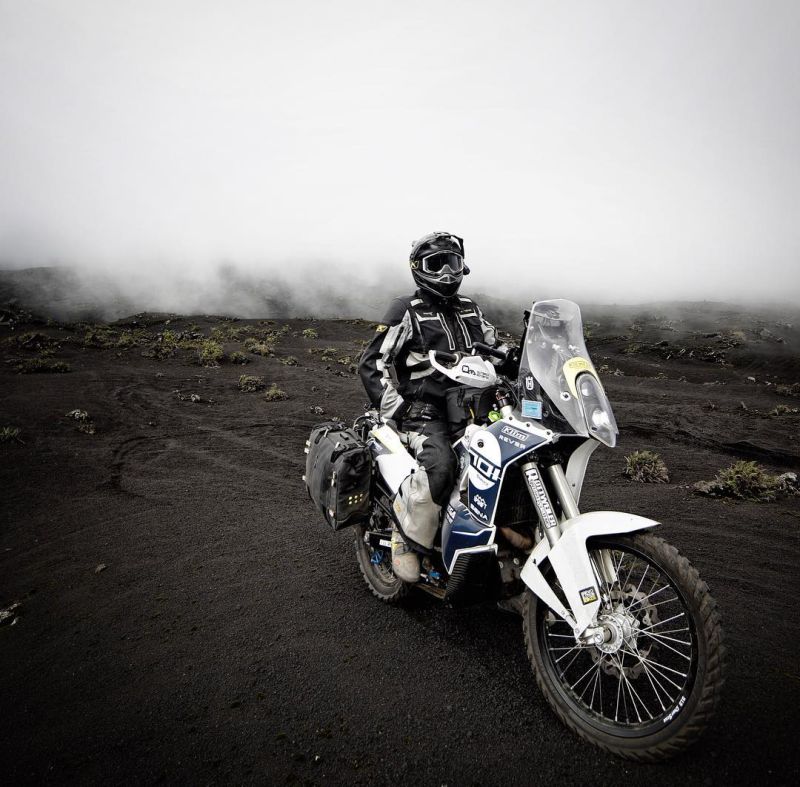 Photo: @kadirasnazphoto 
4. Just hanging out after a great day of riding in Cercal, Portugal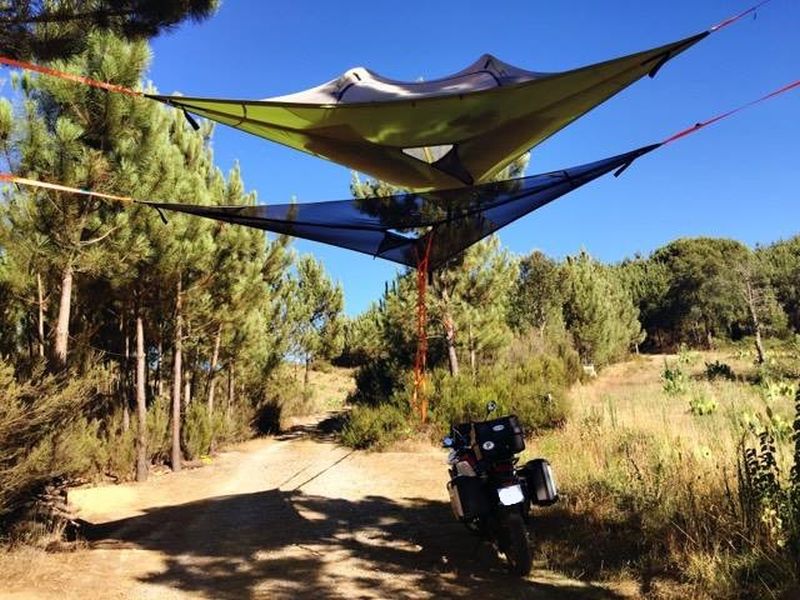 Photo: Miguel Pereira
5. Stopping to admire the breath-taking scenery of the Pamir Highway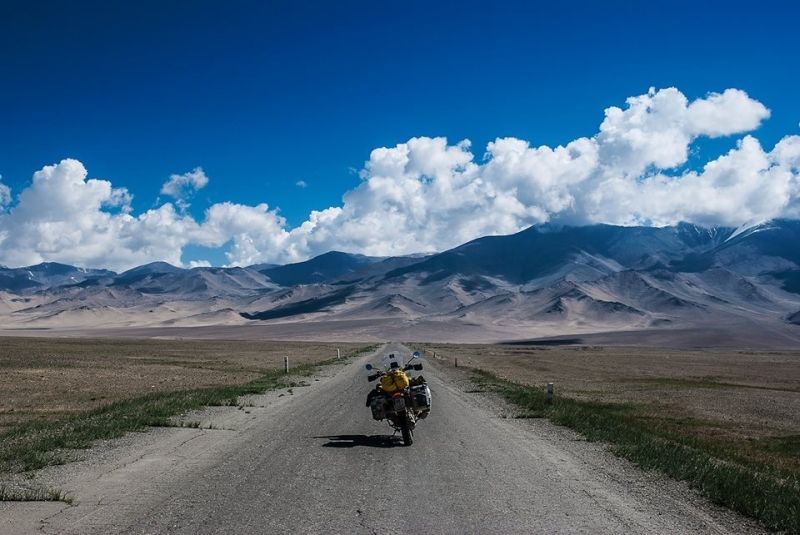 Photo: Ondrej Vlk
6. Exploring the rugged trails of Victoria, Australia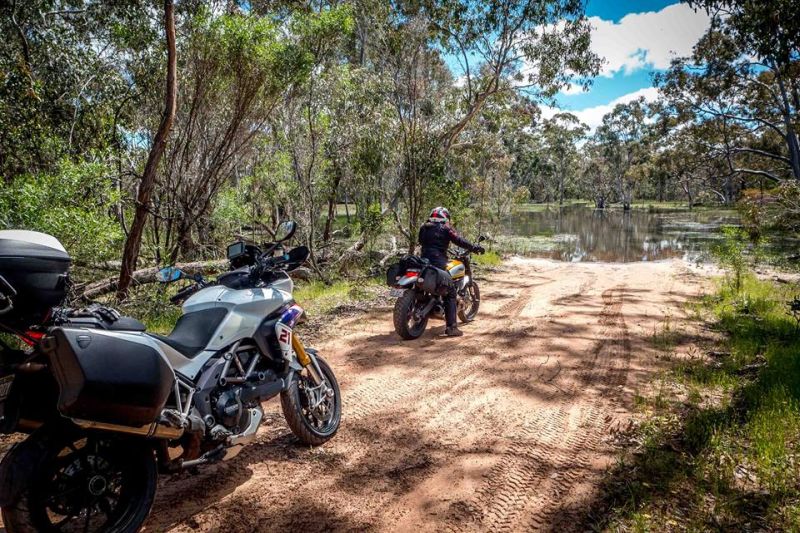 Photo: Steve Frew
7. Feeling on top of the world in Mount Mitchell State Park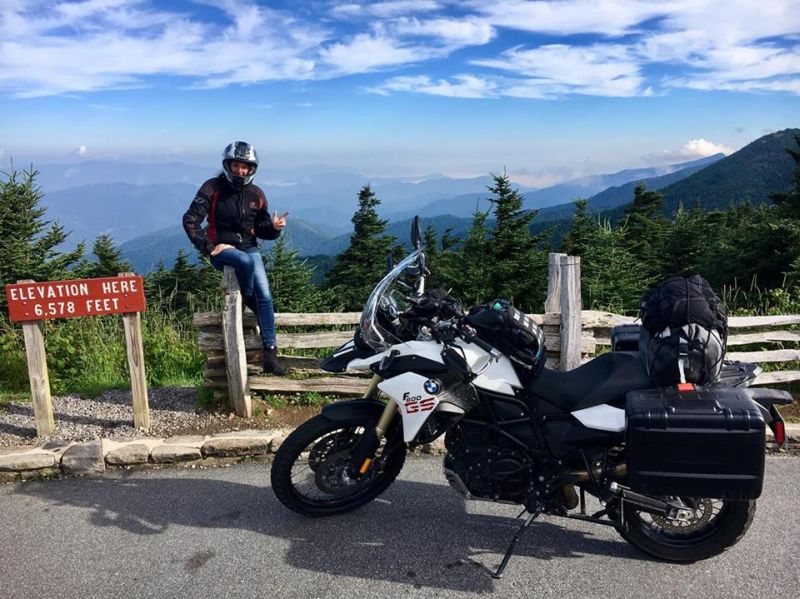 Photo: Sylvie Lemieux
8. Man and machine looking out at the adventure that lies ahead in Kyrgyzstan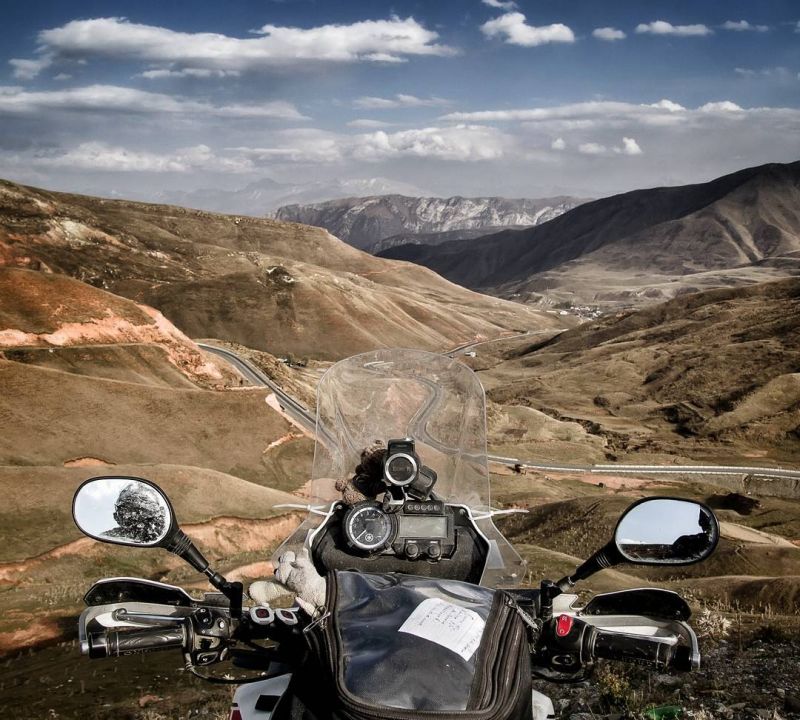 Photo: @visorhead
9. Tearing up the trails in the Sarah Desert, Morocco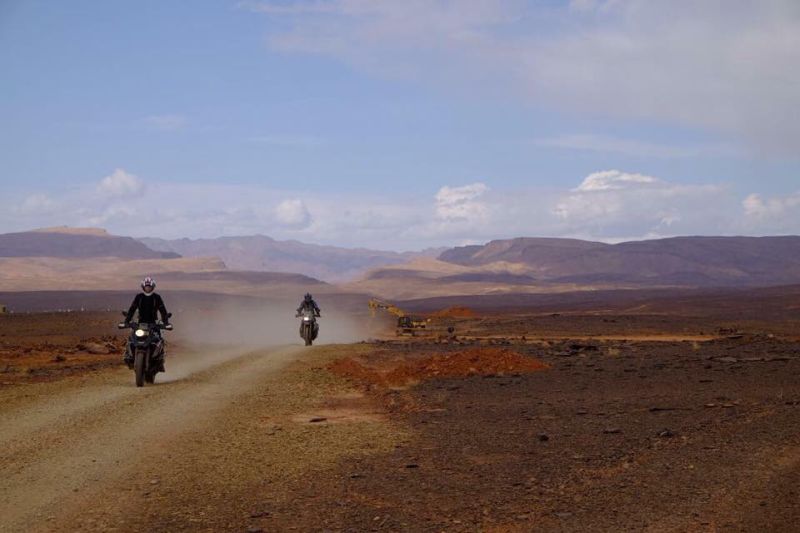 Photo: Steven Holmes
10. Riding the incredible mountain passes of the Alps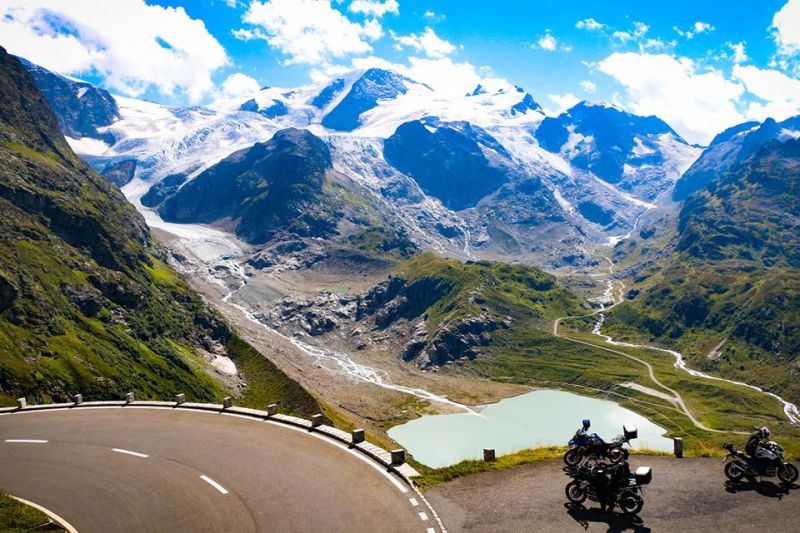 Photo: World Spins as Fast as We Ride
Which photo is your favourite? Let us know in the comments section below. If you would like to submit a photo of your motorcycling adventure, then send it in to us via Facebook messenger along with the location of where the photo was taken. The best photos we receive get shared to our ABR Facebook page and Instagram.