Adventure motorcyclist Spencer Conway is about to set off on his next big adventure, with a circumnavigation of South America only a few weeks away.
Travelling anti-clockwise, the trip will start in Bogota, Colombia on 3 September where he will be led out of the city by the Bogota Hell's Angels. He then expects to be on the road for up to a year as he covers an estimated 31,000 miles.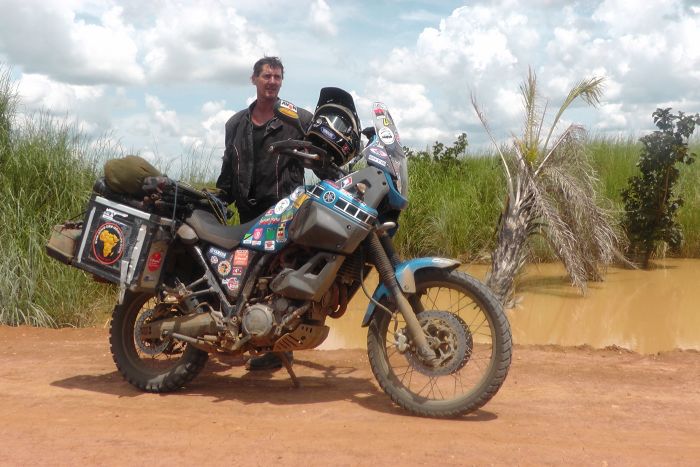 Spencer is no stranger to adventure having circumnavigated the continent of Africa roughly six years ago, a journey during which he was shot at by armed bandits, stoned by angry villagers and robbed on the border of Namibia and Angola.
That mighty journey saw him travel through 34 countries, over 34,000 miles and it was documented in the form of the African Motorcycle Diaries, a six-piece series for the Travel Channel which aired in 2015 and is now available on DVD.
Once again, Spencer will be filming the entire journey for a 12-episode TV series that will be airing on the Travel Channel (both Sky and Virgin) in the UK, while it will also be shown in 122 countries and 35 languages around the world.
As with his African odyssey, Spencer will be taking on South America entirely on his own, with no support team or film crew and on a very tight budget. He will be filming the majority of the footage himself using handheld cameras and a GoPro, while he will have a camerawoman turning up for a couple of brief occasions.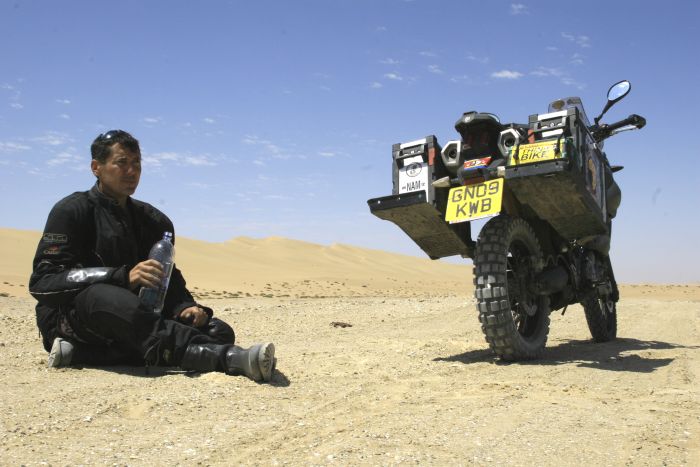 Having turned down two bike sponsorship offers, Spencer will be riding the same Yamaha XT660Z Ténéré that served him so well in his circumnavigation of Africa back in 2009/2010.
"I want to take the same bike that I took around Africa. I just think it's kinda cool man, to try and get that round the second continent," Spencer explained.
To get it ready for the trip, Spencer has added new sprockets, a new chain, a new cush drive, new tyres, new cables and a swingarm to the Ténéré. Speaking of the latter, he said: "The swingarm I had to take off because it had a bullet hole in it and it wouldn't pass the MOT."
Apart from replacing parts and adding heated grips in anticipation for the Andes, the bike will be as standard as it was on his African circumnavigation.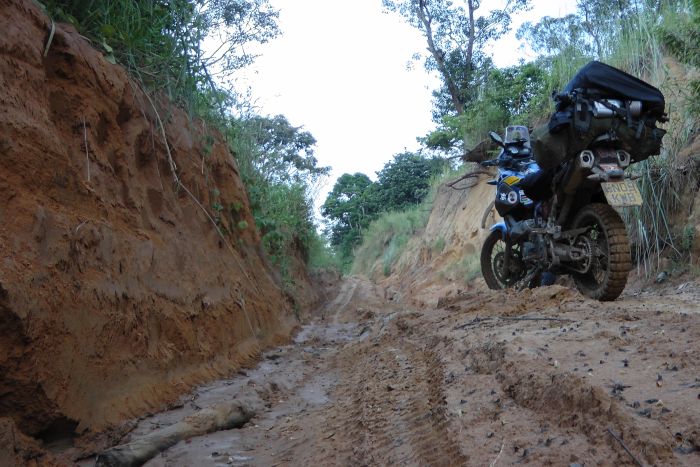 Speaking about the potential problems he may encounter, Spencer said: "I'm only worried about Venezuela at the moment… They've basically got civil war, they've got a looney president now and he closed the borders.  There's no food and so there's lots of rioting and they're setting fires in the streets.
"But, I mean, that's going to be the last country that I go to, so that's going to be about a year's time, so I'll just gauge it by then."
His journey will take him through each South American country touching the coast, while he was also visit landlocked Bolivia and Paraguay for his own sake.
Along the way, he has a few things he wants to tick off of his list of experiences. "We've found a very weird set-up, it's a bit quirky, but we found three different towns in South America… In one of them they only speak Welsh, there's another one where they only speak Afrikaans, from South Africa, and there's a third one where they only speak German. So, they're really, really, really weird places."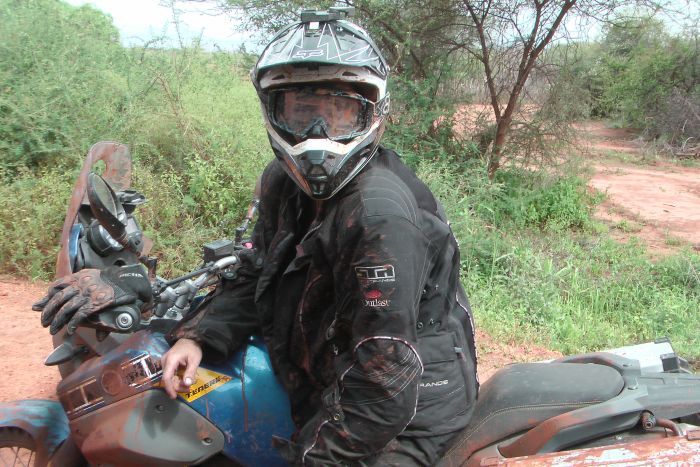 "The other thing I want to do is try and meet the FARC rebels in Colombia, because they've just had a ceasefire, so I'm going to try to get into the jungle and interview some of them."
Spencer will be completing as much of the journey as possible off-road, "following ancient trails and paths" and won't be using GPS on the journey. Instead he plans to only use maps. "I like getting lost, it's much more fun," he said.
He will however be carrying a Spot 3 Tracker so people can follow his progress on his website and in case of emergencies.
To follow Spencer's journey head to his new website (to go live in a week or two), his alternative website, or keep an eye on his Facebook and Instagram accounts.