When you're going for a ride in the Cairngorms National Park in the Scottish Highlands you know you're onto a winner from the outset. This couldn't be more true when it comes to the old military road (the A93 and A939).
Its remote nature means that riders are free to discover empty landscapes, plenty of wildlife and remarkable mountain views. Thankfully, there is a highway that runs beside the national park meaning pretty much all traffic gets routed along that road instead of the A93 and A939.
The result? An tantalisingly quiet road with barely any traffic. This means that you can take full advantage of the alluring curves and a handful of very sudden changes in elevation!
How to do it?
The route can either be picked up in the small town of Blairgowrie at the southern point or Grantown-on-Spey at the northern point. If leaving from Blairgowrie, follow the A93 through Glenshee, then take the B976 at Crathie and then take the A939 northbound all the way to Grantown-on-Spey. The start of the route is relatively easy to access from Dundee, residing just northwest of the city.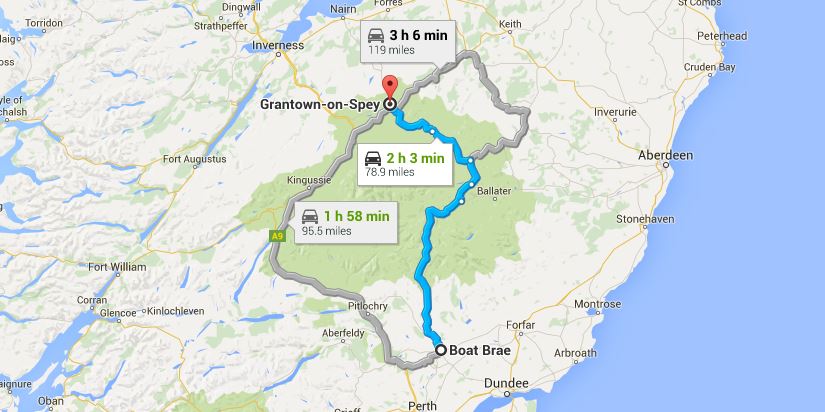 Be sure to check out last weeks route, the beautiful Black Mountain Pass, if you missed it!