Earlier in March, Adventure Bike Rider was invited to the Mick Extance Off Road Experience Centre to see how the venue had changed since the recent sponsorship investment from Bridgestone Tyres. Without needing to be asked twice, we grabbed our kit and headed to Llangynog in Mid Wales for a day of learning the fine art of mud plugging with seven-time Paris-Dakar entrant Mick Extance as our instructor.
Whether you're looking at riding your big bike on some easy trails, or if you want to tackle some hardcore trails in the Congo, there's no better way to learn than by doing it under expert supervision. Having taken part in Mick's fantastic off-road experience we've compiled a short list of five reasons why you should get yourself on an off-road experience day this year.
1. Total novice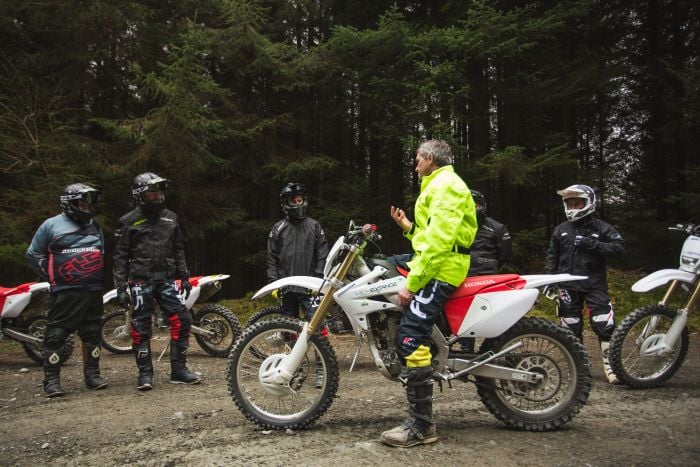 The thought of attending an off-road school can, for a total novice, be a very intimidating prospect. But in reality, with a very relaxed feel to the day, it is far less intense than a simple CBT road test.  Mick and the team can teach riders that have never even ridden a push bike before and have them confidently tackling obstacles by the end of the day with a huge smile on their face. You will almost certainly end the day with an enormous sense of achievement and a conflicting sense of disappointment that it's over.
2. Support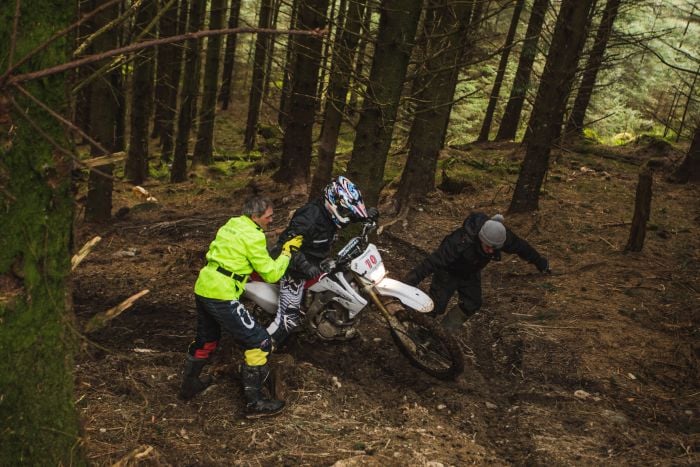 No matter what level rider you are, having support will make your day so much more enjoyable. It allows you to tackle terrain that you otherwise might avoid and to do it with the knowledge that the experts will be there to help you if it all goes pear shaped.  It's actually tiring just watching them work. They start with advice and guidance, but they will physically push pull and carry you through a section to ensure you get through with a smile on your face (a sweaty smile, but a smile non the less)!
3. Knowledge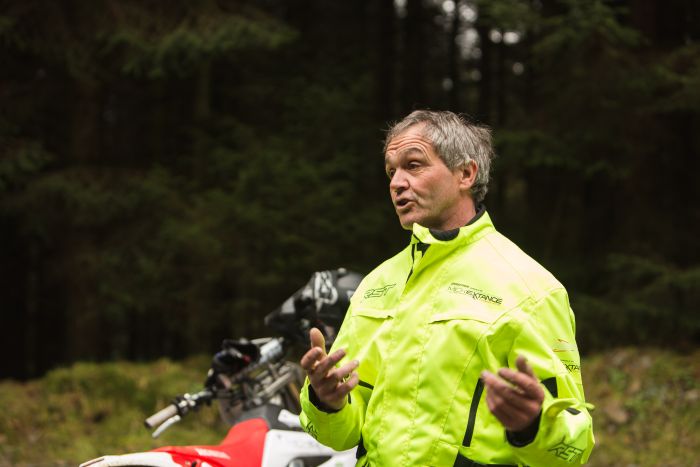 Mick has entered seven Dakar rallies and completed five, making him one of the most successful British competitors on a motorcycle. He has also won British and European enduro championships, so he has a wealth of knowledge and experience to offer any level of rider. His approach to teaching is relaxed and precise and he has the ability to teach varying levels of riders at the same time while allowing you to feel confident to tackle terrain you would have thought to be impossible at the start of the day. Mick also offers one on one tuition days so if you're greedy you can benefit from having all of his knowledge to yourself.
4. location
Mick's compound comprises 1,500 acres of mountainous forestry land located in Llangynog, Powys, Mid Wales. The views from the trails are jaw dropping with snow-capped mountains in the distance like a backdrop from The Sound of Music. You can ride a variety of terrains from fast flowing gravel tracks, deep mud, loose gravel, rocky climbs and gnarly, rutted steep wood sections. There is also a dedicated MX track at the top of the mountain to perfect your jumping skills. Or in my case, conquer your jumping fears. It's becoming increasingly difficult to find this type of land in the UK that's available year round to ride motorcycles in a non-competitive environment.
5. Fun!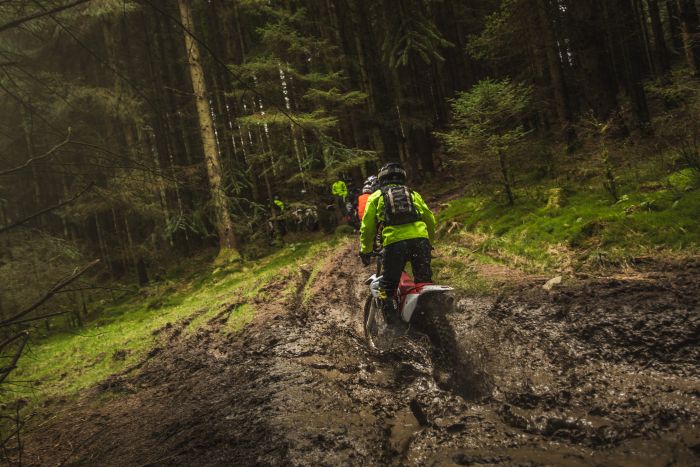 The best reason of all to do an off-road experience day is of course fun!  Everyone needs to take time out of their day to day rat race once in a while, just to let loose and have some unadulterated fun, and I can't think of a better place to do it.  Whether it be alone or in a group the Mick Extance experience will deliver the perfect day for you. It will be hard work, you will sweat a lot, and the following day you will ache in places you never knew you had, but you won't care! You will be beaming from ear to ear for days, if not weeks afterwards, and you will have stories to tell for years to come.