With staggering scenery and tasty, twisting roads, Europe is home to some of the world's most exhilarating motorbike rides. We've teamed up with camping stove manufacturer, Primus, and pulled together a list of the best campsites in Europe for the adventure bike rider, from friendly motocamps to downright extraordinary experiences.
Camping Menina, Savinja, Slovenia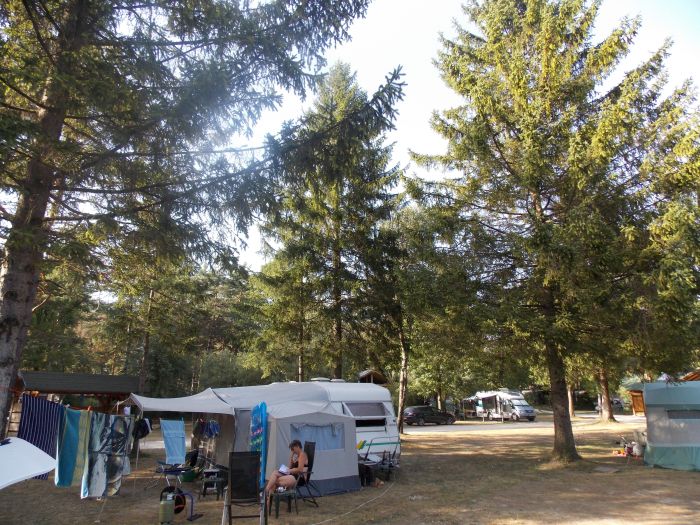 Slovenia, with scenic rides of unspoilt natural beauty, is a popular country when it comes to touring.
Sleeping beneath the stars will certainly connect you to this country's dramatic alpine landscape, and where better to do so than in a wooded section of Slovenia's Upper Savinja Valley? Camp Menina is a large and lively site with a natural lake that's perfect for a dip after a long, hot summer's ride.
Panorama Camping, Sonnenberg, Austria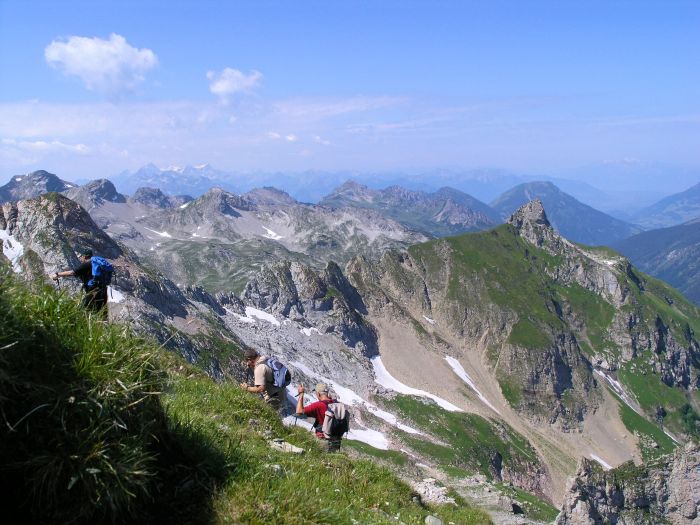 A charming campsite that has modern facilities including site-wide Wi-Fi, a library and a handy bakery just around the corner. The site's real winning feature, though, is the views, which you can make the most out of by taking a trip up the Muttersberg cable car. At 1,400 metres, the viewing platform at the top provides a panoramic view of the five surrounding Austrian valleys.
Camping Arolla, Vorarlberg, Switzerland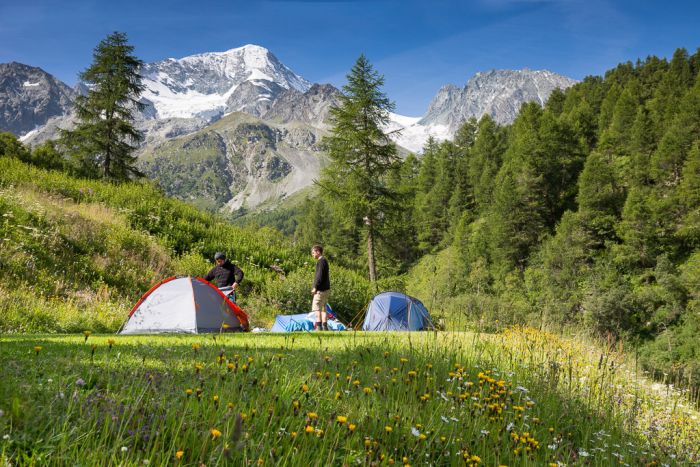 With mountain passes like the Furka Pass, Splugen and San Bernardino, Switzerland provides some of the most spectacular looking roads in Europe. And, at just shy of 2,000 metres up in the Swiss Alps, Arolla is a campsite that truly makes the most of the views Switzerland has to offer.
Sheltered by forest, the site has a wonderfully remote, traditional feel and yet the facilities are modern and immaculate, and the reception has a well-stocked shop. Pitch your tent on the shoulder of the hill to enjoy the best views towards the 4,000 metre summit of Mont Collon and the Pigne d'Arolla mountain (3,796 metres).
Camping Du Brec, Provence-Alpes-Côte d'Azur, France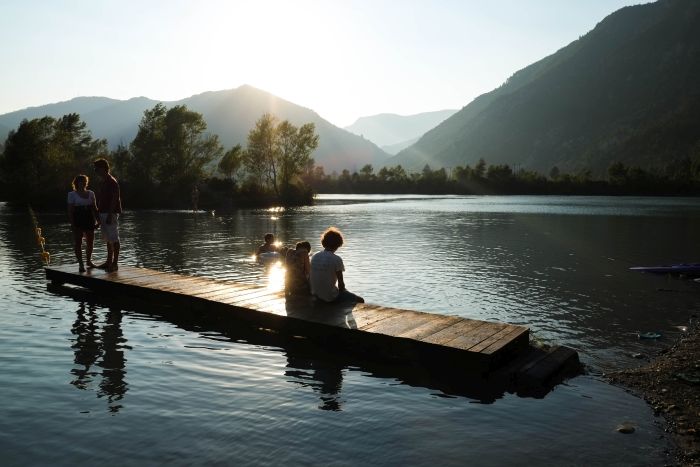 Camping Du Brec, in France's remote south-east, can lay claim to the most enviable location in the Maritime Alps, with an awe-inspiring view at every turn. The site has a refreshingly non-commercial atmosphere where its 7.5 acres are a remote, quietly humming hub for laid-back individuals and families.
Another selling point for this site is that beyond it awaits Europe's highest paved road, the Cime de la Bonette (2,715 metres), which is full of twisties and fantastic vistas.
Quinta Dos Carricos, Algarve, Portugal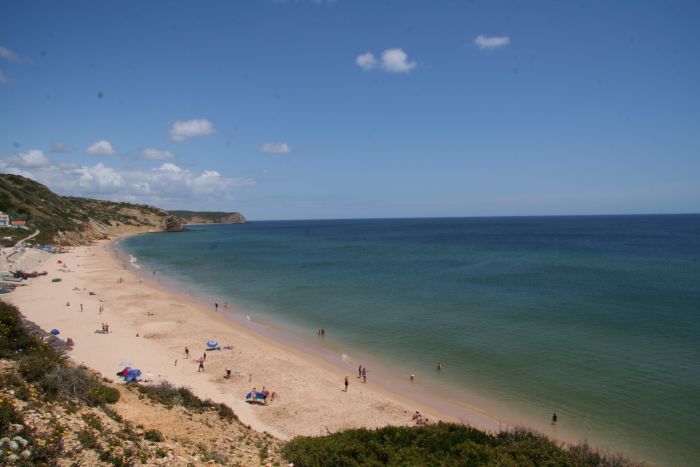 Portugal is home to some fantastic riding along sweeping roads through glorious countryside and stunning coastal scenery. Free, or wild, camping is tolerated in Portugal but, if you're not keen on roughing it anyplace you end up, then the well-maintained Quinta Dos Carricos is well worth a visit.
Located 62 miles west of the southernmost city of Faro, this Eden-like campsite is far enough from the overdeveloped tourist ports but within reach of lively beach bar action.
Camping Anzanigo, Aragon, Spain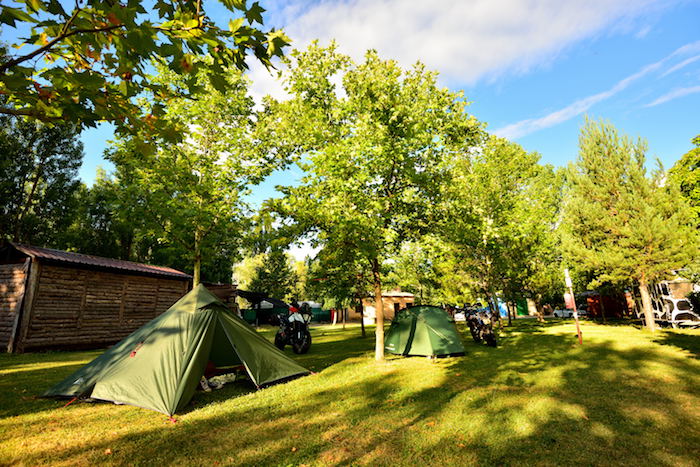 Nestled in the foothills of the Spanish Pyrenees and situated on the A1205 about 18 miles from the ancient Roman town of Jaca, is Camping Anzanigo. The site offers a chance to catch up with fellow riders, as this is specifically a biker friendly campsite.
The Spanish owner, Emilio, is a T.T and Ace Café fanatic, with memorabilia covering the walls of the welcoming bar/restaurant. This site is smaller than the others on the list, but what it lacks in size it makes up for in a friendly atmosphere.
Waldseilgarten, Pfronten, Bavaria, Germany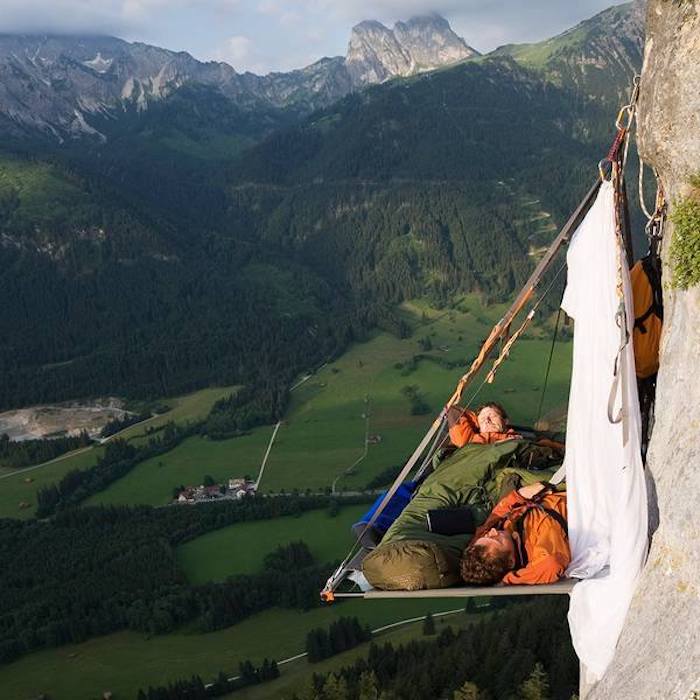 Situated in Pfronten, Barvaria, Waldseilgarten is an adventure mountain resort that offers guests a thrilling night in the wilderness. Chose to get cosy at the top of a mountain summit, hang off the tree tops, or, for guests looking for more air, they can sleep suspended over a cliff face measuring between 1,000 and 2,000 metres high. If you're scared of heights, it's safe to say this isn't the option for you.
Hendre Mynach Touring Park, Snowdonia, Wales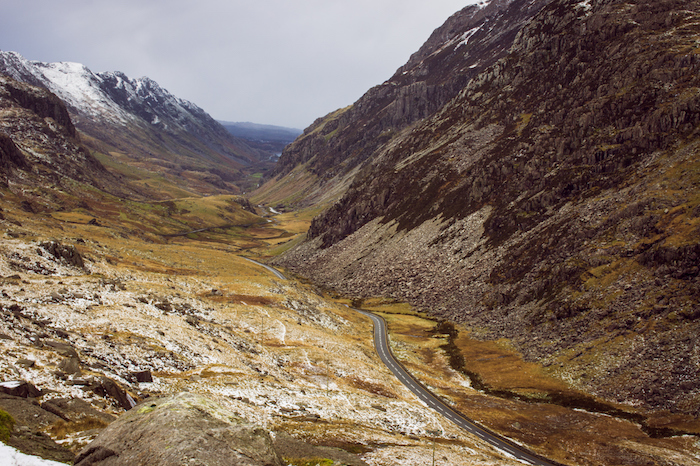 Wales is a place where you can enjoy motorcycling like nowhere else, so naturally, we had to have a campsite from Wales on our list. Hendre Mynach is an award-winning, motorcycle friendly site situated between the coast road and the sea, with a 20-minute walk along the promenade to the seaside town of Barmouth, an area of old world charm and a rich history. The site is also a great base for visiting Snowdonia National Park, which is featured in the image above.
Linnhe Lochside Holidays, Inverness-shire, Scotland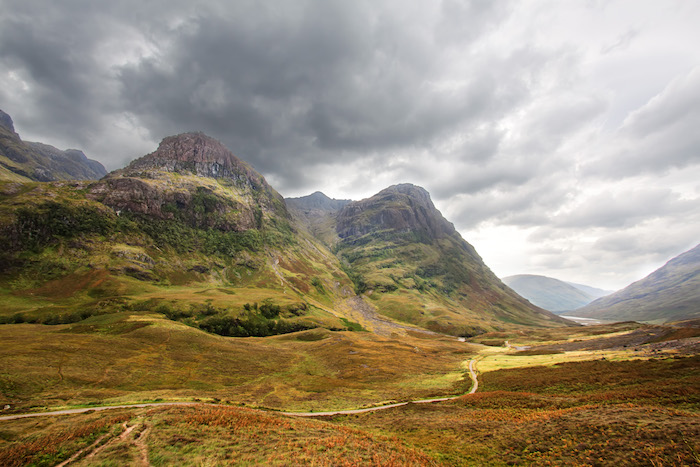 Photo: Chris Ford
Mountain scenery and brilliant riding roads make Scotland one of the most idyllic spots for a biking getaway. To soak up Scotland's wild and dramatic scenery, visit bike friendly Linnhe Lochside Holidays.
Their site is situated at the centre of the West Highlands in Fort William – the outdoor capital of the UK, so it's the perfect resting spot after a day's riding through the stunning Highlands. Visits in late spring or early autumn will allow you to make the most of it and avoid midge misery.
Camping under the northern lights, Norway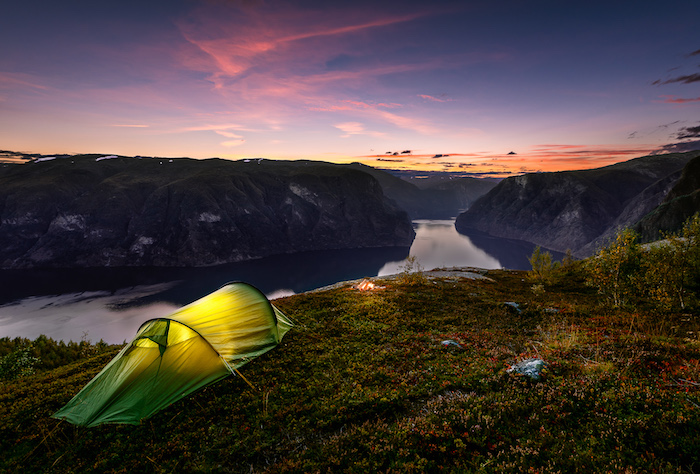 Photo: Thomas D Mørkeberg
Norway, with fantastic roads and stunning nature, is one of the world's let alone Europe's best motorcycle countries. Norway also has some of the most liberal camping laws in the world -the Allemannsretten, meaning 'freedom to roam', allows anyone to camp on uncultivated land on the condition that they leave no trace of being there, so there are plenty of wild camping spots to be discovered.
Delve into the Arctic Circle to Kvaløya, pitch up your tent and watch a show of the northern lights unfold. It's the largest island in Norway, so while you can stargaze in peace there's also a town nearby to stock up on supplies.
The camping stove manufacturer, Primus, has developed a stove well-suited for camping while you're out on the road. The 'Omnifueld II' is a stove that's compact, reliable, easy to maintain and can run on virtually any fuel you have on hand, making it the perfect companion to your nights spent outdoors. To find your nearest retailer, visit the Primus website.