The name might suggest that these boxes are made by a bespectacled ex-panzer mechanic deep in the Bavarian Alps. But the Stahlkoffer Aluminium Top Box is, in fact, a product of the old epicentre of UK manufacturing, the Black Country.
We've got great respect for Stahlkoffer as a brand, with the company's panniers being a brill product at a highly competitive price. If we had one gripe with them it was the slightly agricultural system that the company uses for mounting its products. If Stahlkoffer could slick up the process and maintain its price advantage then it'd be a serious force in the aluminium luggage market.
The same applies for the Aluminium Top Box. The product itself is good value and very well made, but it comes up short on the ease of mounting and dismounting. It's stable and secure, but it's just not as good as some other top boxes that we've tried.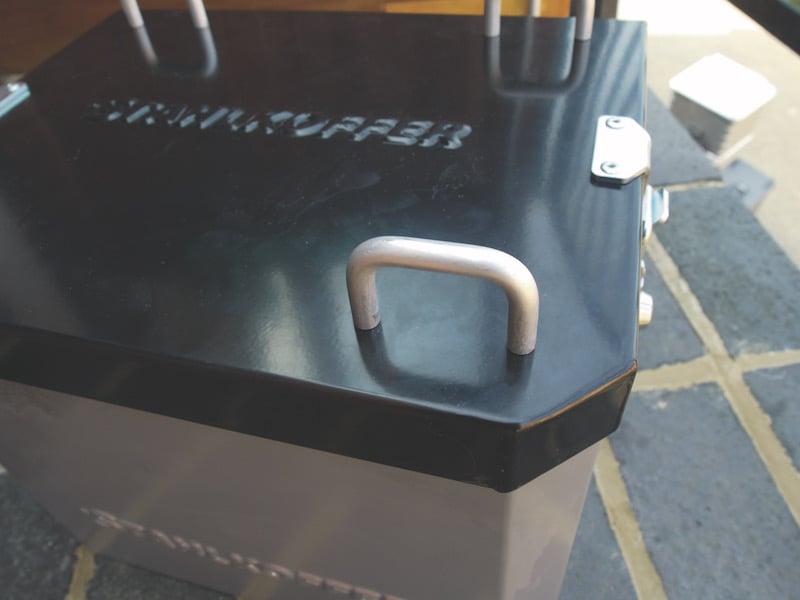 The Stahlkoffer is big enough for a helmet and essentials, and has the look of a hard-as-nails welded ammo box. The lid is fully detachable, which some will like and others will not, and it's firmly secured with two built-in lock and clasp gizmos. You also get four attachment loops on top for strapping extra gear.
The box also comes with a detachable false bottom, which is deep enough to store cash, spare keys, passports, and other essentials out of sight of the casual thief, or neatly away from the other clutter in the box. It's a nice touch, but not an essential feature in our view, and only adds to the price and weight of the product.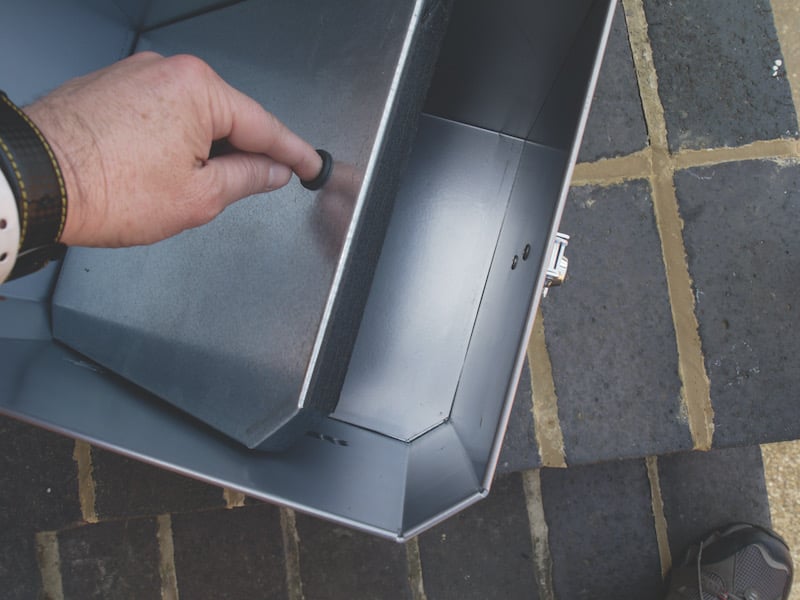 Stahlkoffer Aluminium Top Box Verdict
When all is said and done, the fact is that Stahlkoffer has produced a quality top box at a price that makes other top brands appear very expensive. That said, you'll have to compromise on the ease of use and want a detachable lid, as opposed to a hinged lid, which we prefer.
Stahlkoffer Aluminium Top Box prices
Stahlkoffer manufactures five different sizes of its Aluminium Top Box, from a fishing box size which is suited for storing documents and a tool kit, through to a larger offering which will swallow up two full-face helmets. The range starts at £185 and goes up to £265 for the largest top box. All fixtures and fittings are included in this cost, and you can find out more information on the Stahlkoffer website.