Getting an adventure helmet that has all the features you want can cost a small fortune, but we reckon we've found one of the best value-for-money lids around: the Caberg Tourmax X.
Why has it impressed us so much? Well, there are a number of things we look for in a potential helmet to see if it's suitable for long-distance adventure touring.
A flip front is great for having a drink or a chat at a quick stop, and an internal sun visor can be a godsend.
A peak is handy as well for blocking the sun and brushing branches out of the way on the trails, and a wide visor aperture to take in your surroundings is always something we look for.
Not to mention, we want our helmets to have good ventilation, be comfortable for long days in the saddle, and of course, keep us safe.
It's a long list of demands, but the Caberg Tourmax X looks to have satisfied them all, while costing just £239.99.
So, let's dive in and take a closer look at the Caberg Tourmax X.
Italian design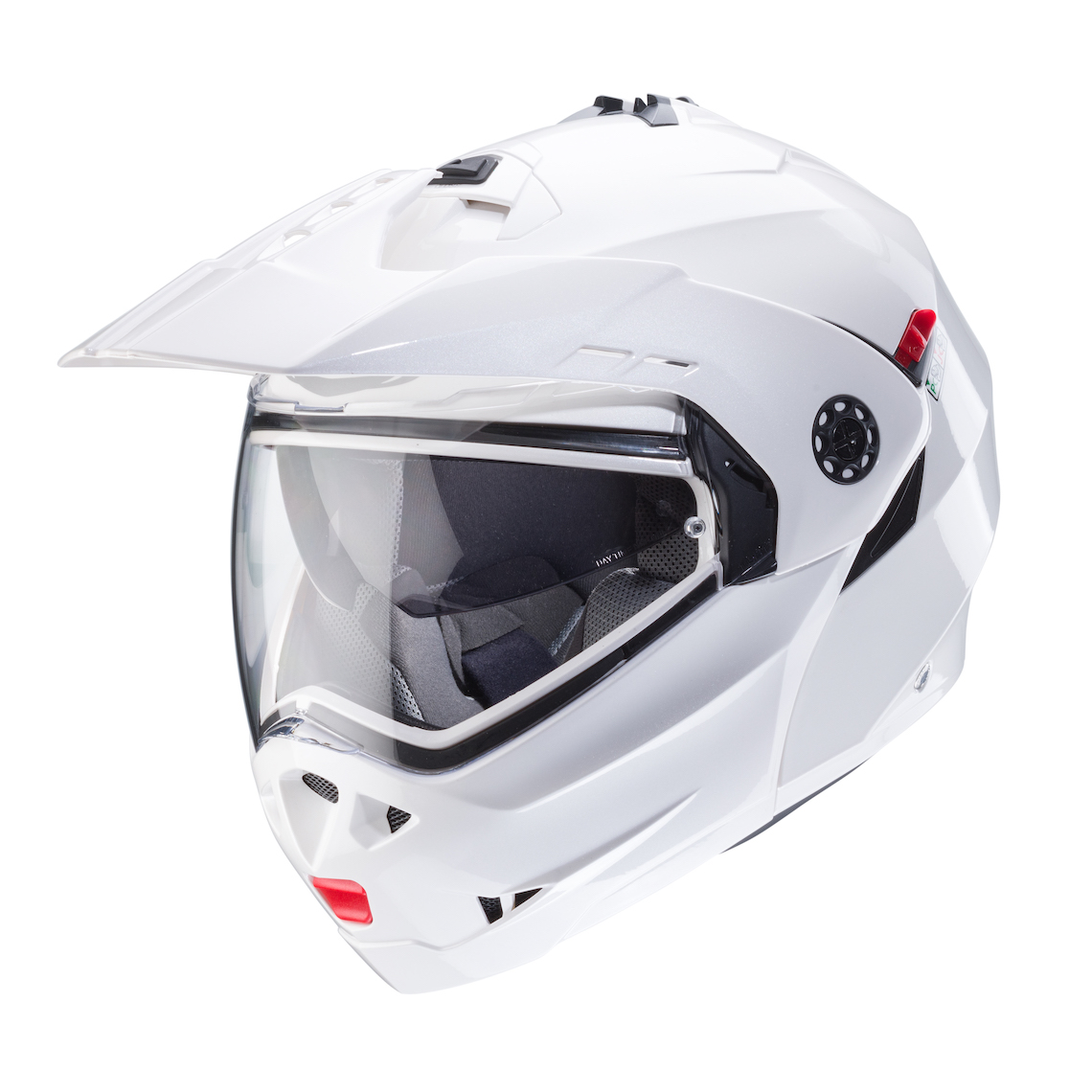 Caberg has been producing helmets out of Italy since 1974, and has been at the forefront of many helmet innovations. In fact, the company launched the first dual homologated flip front helmet back in 2014, meaning Caberg designed the first modular helmet that was certified to be legal and safe to wear with either the chin bar raised or lowered.
The Tourmax X continues this tradition, being a dual homologated flip front that passes the rigorous new European helmet safety standard ECE 22-06. The chin bar locks securely in both the open and closed position, so you can ride along and take in the fresh air, or close the chin bar for motorway blasts on a cold day.
Adventure ready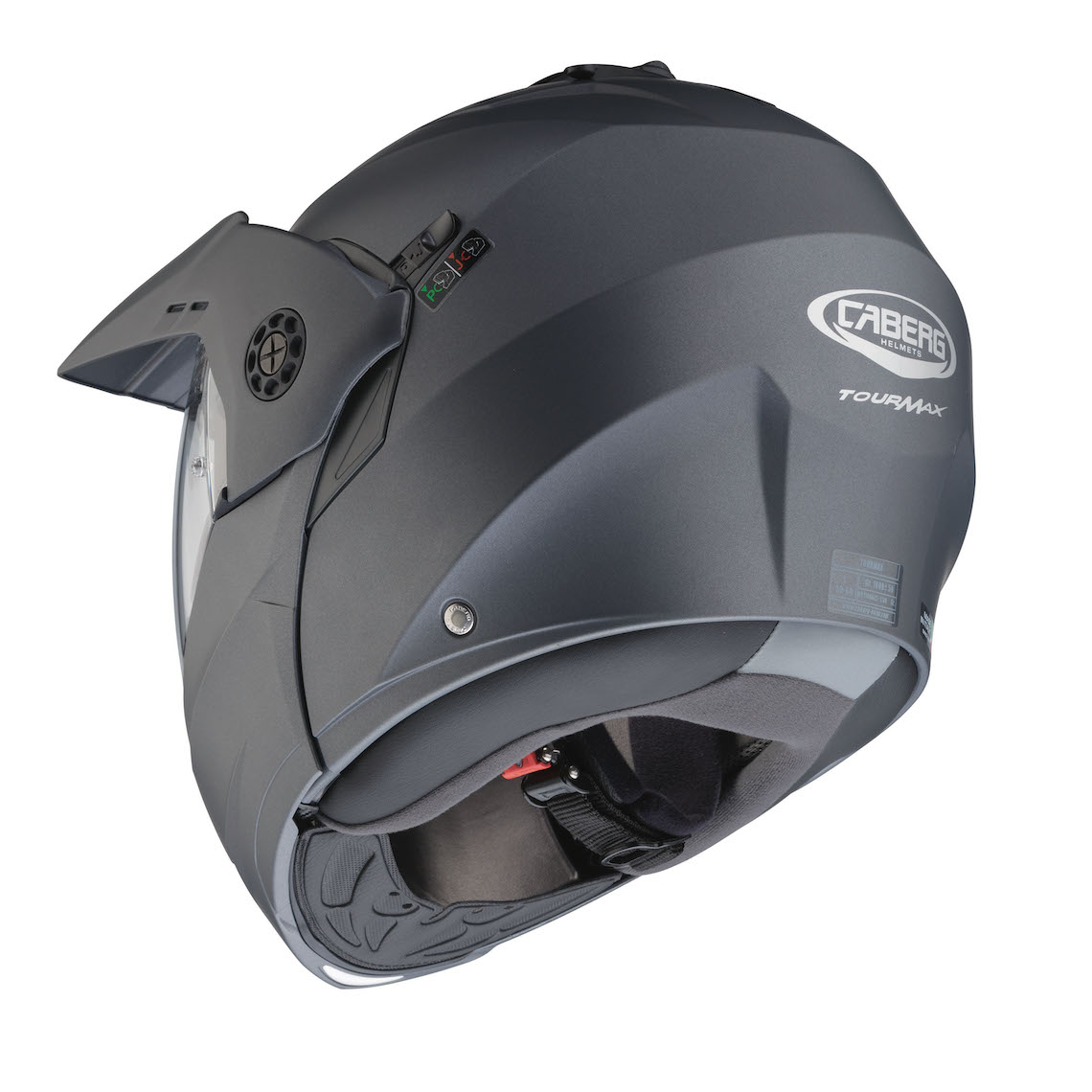 The Tourmax X has all the features of an adventure helmet: a wide visor, a removable peak, a drop down sun visor, and plenty of ventilation for when you're working hard on the trails or baking in Mediterranean heat.
It's also got a quick release visor system so it's easy to swap out and clean, and you even get a Pinlock in the box to prevent the visor from misting up.
All-day touring comfort
If you're going to be wearing something all day, you want it to be comfortable, and the Caberg Tourmax X looks to tick this box too. The plush inner liner is removable and easily washable, and the shell is carefully designed to prevent pressure against your head.
The peak has also been designed to let air pass through with minimal turbulence, and the components of the lid have been designed to fit together snugly to prevent air rushing in.
The best value adventure helmet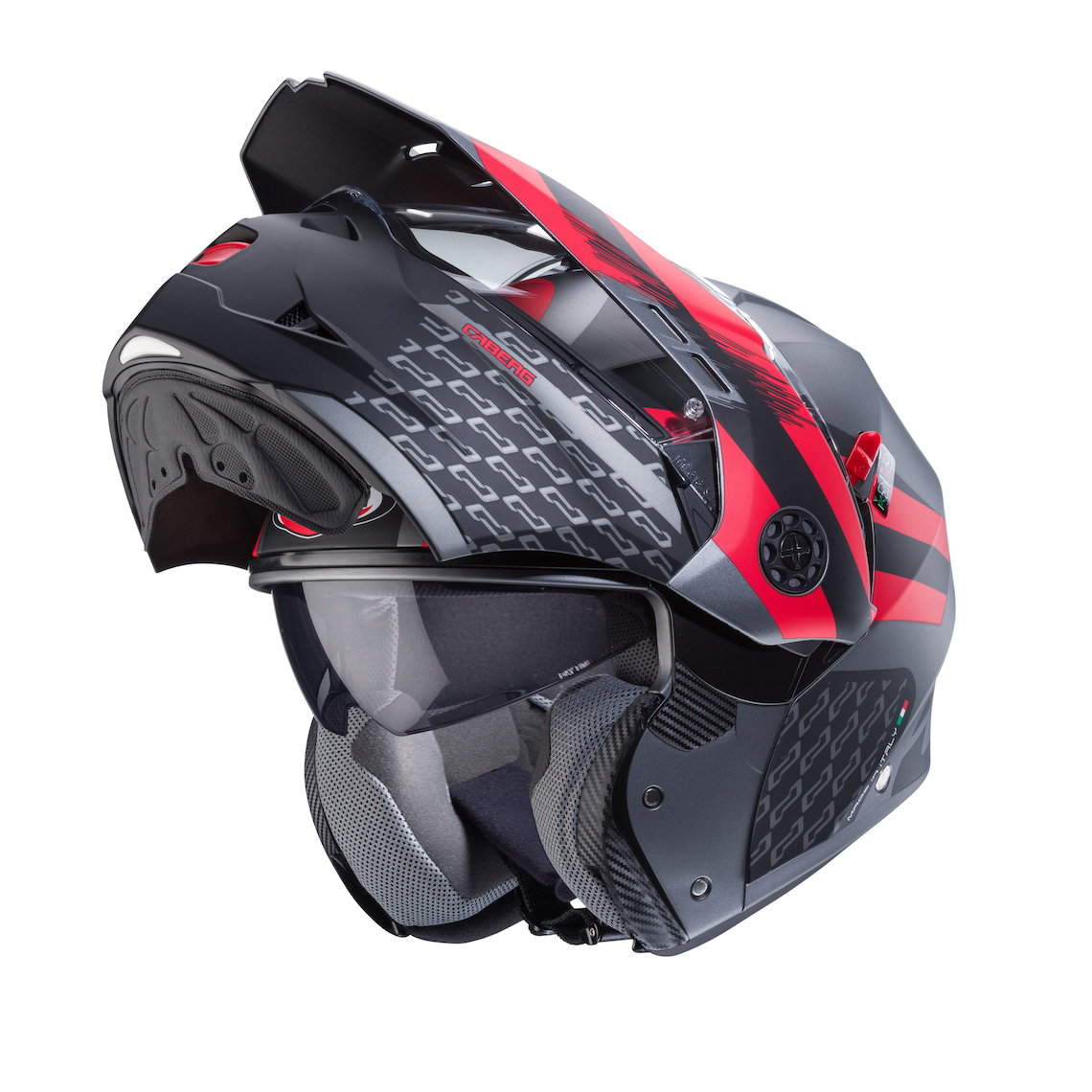 At £239.99, Caberg's helmet has a lot going for it, boasting features that some more expensive helmets don't have like that drop down sun visor, while achieving the most up-to-date helmet safety standard in the world. What more could you want?
We reckon that for the money, it must be one of the best adventure helmets out there.
Head over to the Caberg website here to find out more about the new Tourmax X.