Situated in south-east Asia, Vietnam is a country of sensational natural beauty, and what better way to immerse yourself within its outstanding scenery than by exploring on two wheels? Curvaceous roads weave through rich green landscapes of rice fields, luscious mountains and stunning forests, there's also a heap of thrillingly good off-road trails to keep you entertained as well. To top it all off, there's fantastic architecture to see, incredible cuisine to feast on, a fascinating history and the people are super friendly too.
As if all the above wasn't enough, we've teamed up with motorcycle touring company, Guided Motorbike Tours, to bring you five reasons why your next motorcycle trip should be in Vietnam.
1. The scenery will blow your mind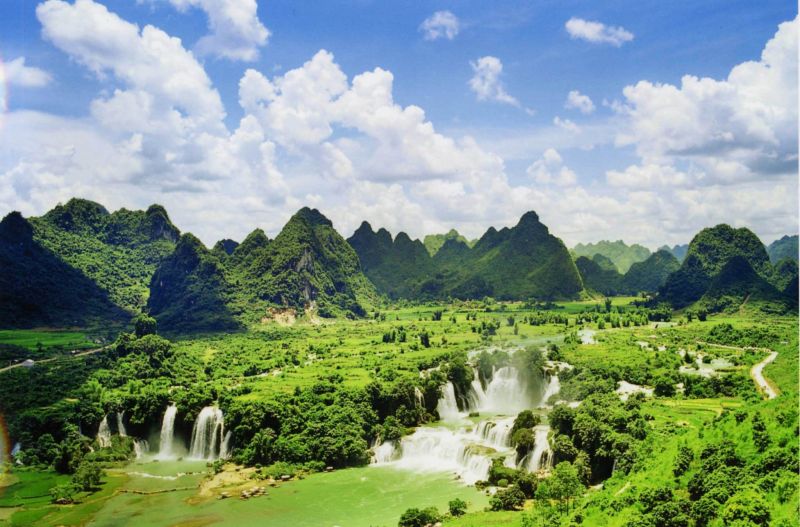 Vietnam offers the kind of scenery that'll have your jaw firmly on the floor, while the little hairs on the back of your neck prickle up with delight. It's just brimming with awe inspiring landscapes that are, to be quite honest, on a completely new level of beauty to those you'll find in the UK. The lands are rich with vibrant plant life, buzzing with fascinating wildlife, embossed by an array of magnificent mountains, all tickled by the piercing blue of the sky and glorious sunshine. Vietnam will leave you feeling like you've stumbled across a divine paradise, and scenery as good as this will cast an ever lasting imprint on your memory.
2. Oh boy, the roads are spectacular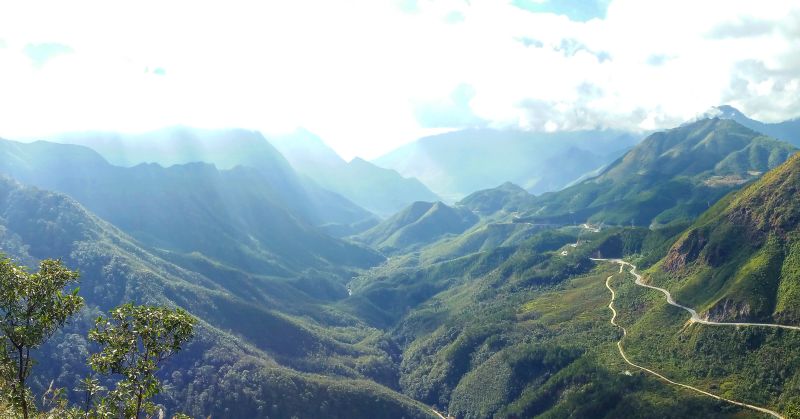 The experience of Vietnam's scenery is complimented by an abundance of tantalising roads that twist, curve and bend seductively through the landscape. Spectacular mountain roads raise you high above the forest's canopy and deliver panoramic scenery that packs one heck of a serious punch – you'll find it a struggle to keep your eyes fixed on the tarmac. As you ride back down to sea level, the sky-high scenery transforms into the fantastic views of green rice fields that stretch as far as the eye can see.
3. Thrilling off-road riding opportunities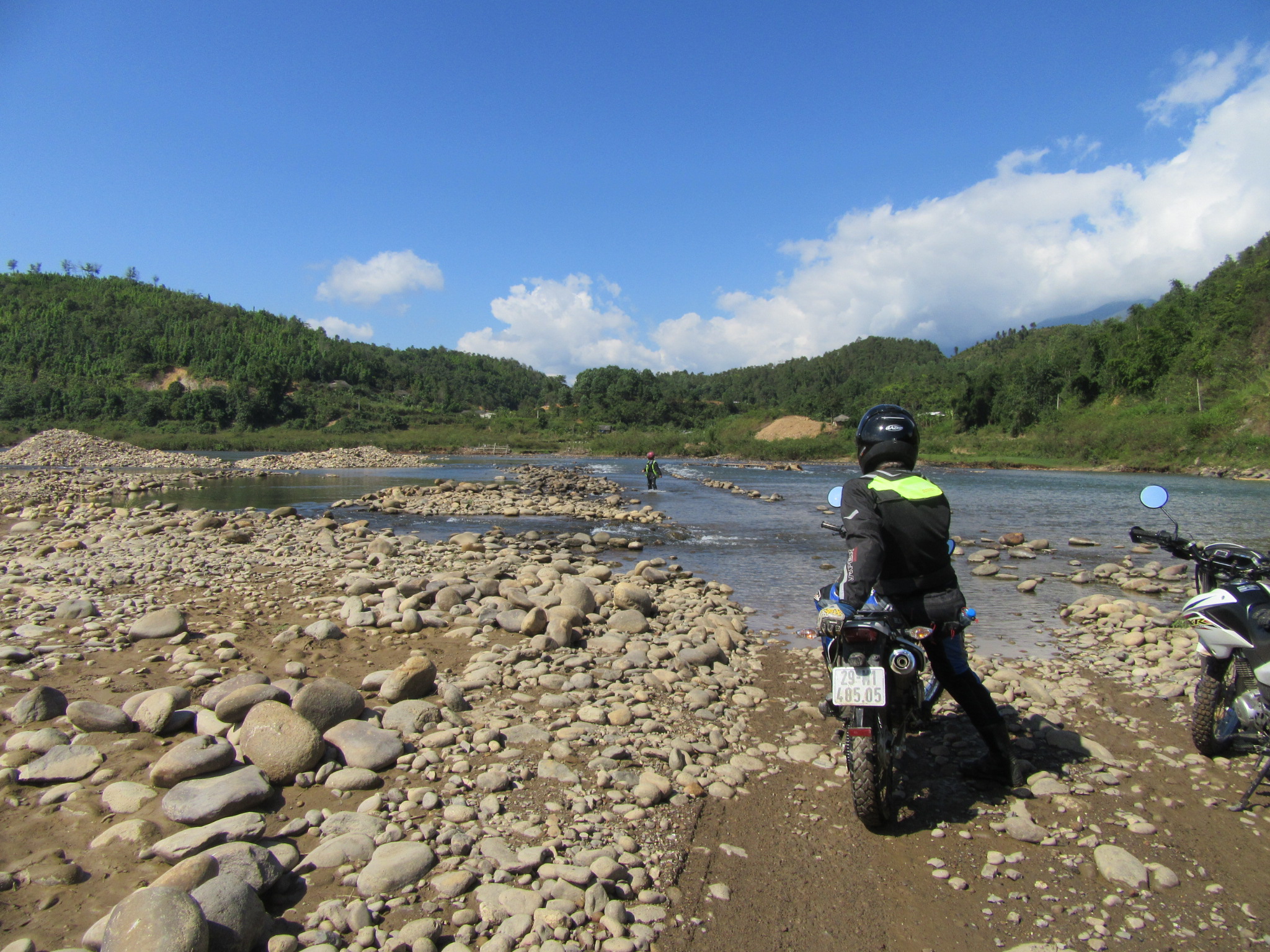 As well as the magical on road riding, Vietnam also offers riders a whole heap of incredible off-roading to get stuck into. There's nothing quite like getting dirty on forest trails, challenging yourself with muddy tracks, finding thrilling ruts and washing it all off with a splash about through rivers and streams. Mixing your trip up with a mixture of on and off-road riding is a fantastic way to keep the excitement pumping through your veins on your journey.
4. The food is out of this world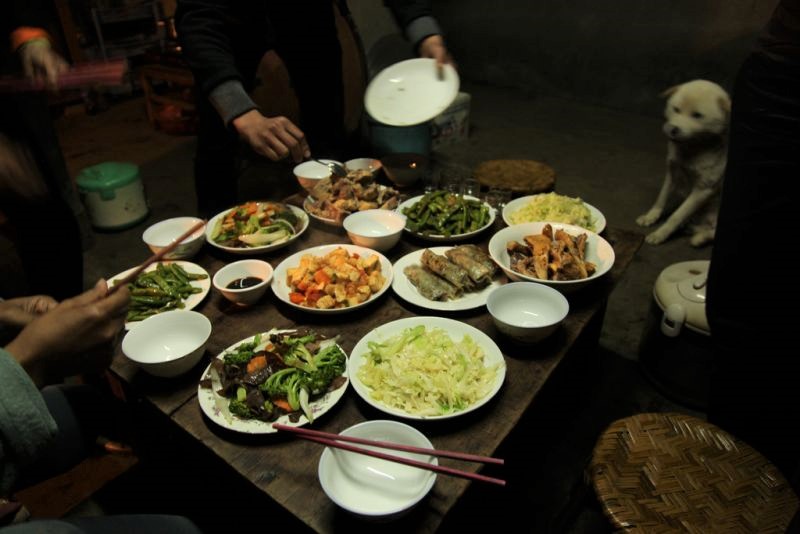 Photo: Jeremy Weate 
You'll be eating like a true king (or queen) in Vietnam, because the food is absolutely gorgeous, and there is an abundance of it. There is such a diverse range of local delicacies and traditional cuisines, so get stuck in and try as much of it as you can. The fresh produce at local markets is also worth checking out, you'll find lots of wonderful and damn right weird things on offer, it's an experience in itself.
5. The culture is splendid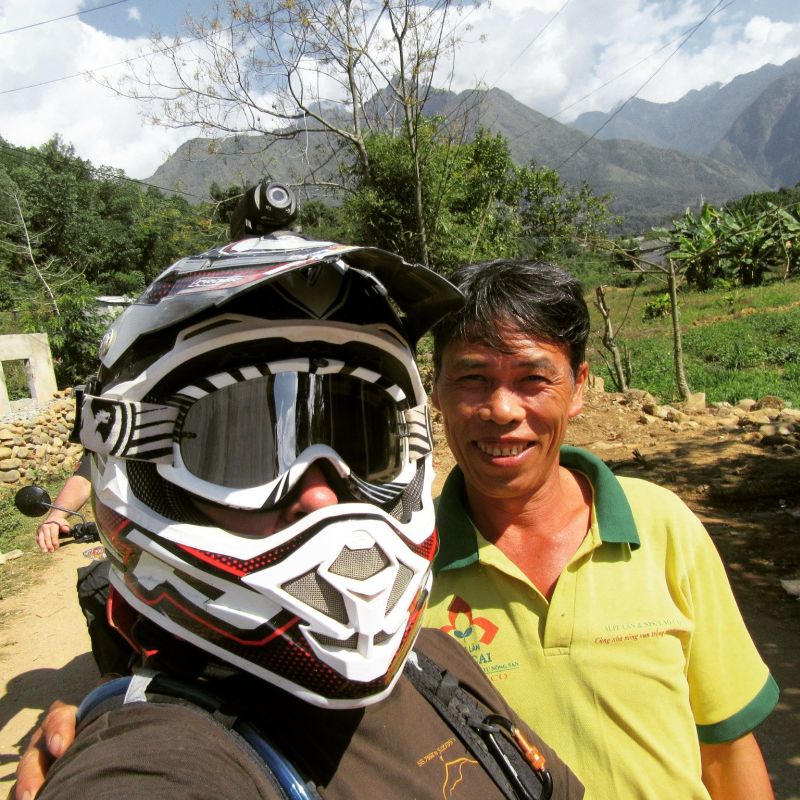 The people in Vietnam are some of the friendliest people you'll meet in the world. Towns, villages, wherever you travel you'll be met by friendly faces, warm smiles and welcoming waves, and visiting the country is an interesting insight into their traditions and way of living. The culture is vibrant, the history is rich and the architecture is fascinating.
If you like the sound of the above, and would love the opportunity to explore the splendour that Vietnam has to offer adventure riders, then you should check out the fantastic tours offered by Guided Motorbike Tours. The company offers a range of incredible adventure tours including the likes of Ho Chi Minh and north-west Vietnam. 
These once in a lifetime, all inclusive tours will see you accompanied by English speaking and knowledgeable guides, along with the comfort and safety of a 4×4 support vehicle with a mechanic on board.  All the while, you get to relax and absorb all of the extraordinary sights astride one of the company's Honda XR200/CRF 250 rental bike. You don't even have to worry about fuel, this is all included in the price of your trip. 
Head over to the Guided Motorbike Tours website to check out their full range of impressive adventure tours.