Kriega OS-32 Soft Pannier
£239 (per pannier)
www.kriega.com
If, like us, you're fed up of lugging heavy, hard luggage around on your bike, then this stylish and lightweight OS-32 soft pannier by Kriega could be the answer to all your problems. So, listen up…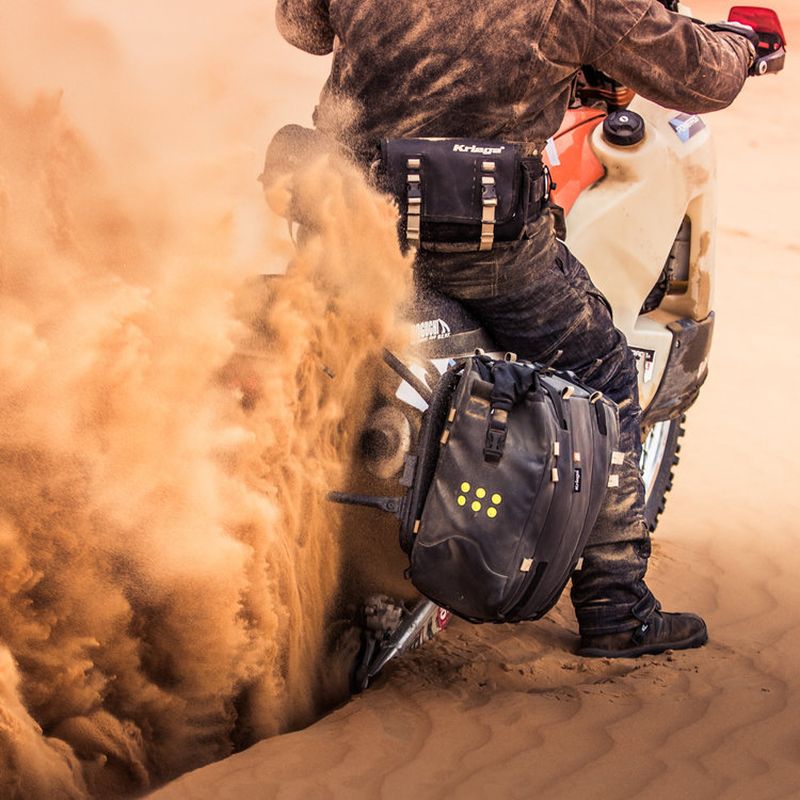 Created by Kriega with exploration at the forefront of the mind, the OS-32 soft pannier is versatile, durable and more likely to survive an off than its traditional hard luggage brethren, which means you can get stuck right into your adventures. You're also less likely to do your leg some serious damage should you come off the bike with soft panniers, rather than hard ones – this certainly gets a big tick from us.
The Kriega OS-32 soft pannier features a structured box-shape, which is great because this makes for effortless packing. Also, unlike hard luggage, you don't have to spend time faffing around to waterproof this pannier, as the Kriega OS-32 is 100% waterproof straight from the box. I don't know about you, but anything that means minimal effort gets the green light from my lazy arse.
You'll also find that mounting and dismounting the OS-32 pannier is totally straightforward (please note that the OS-Platform and OS-Straps for mounting are sold separately), taking no more than a minute or two with the quick-release straps and buckles. Less fitting, more sitting!
The Kriega OS-32 soft pannier retails at £239 (per pannier) and is available via the Kriega website. Also, be sure to check out the company's full range of incredible motorcycle accessories.