The 2023 Adventure Bike Rider Calendar is out now! Inside it you'll find 12 months of inspiring adventure motorcycle photography.
A photo tells 1,000 words, but sometimes it's nice to give an image a bit of context. So, over the next few days we'll be highlighting the featured images of this year's calendar and telling their stories.
Sit back and prepare to let your mind wonder to the volcanic landscapes of Iceland, the stunning valleys of the Lake District, and the hidden mountain roads of Switzerland's Entlebuch region…
January: Nordic Nirvana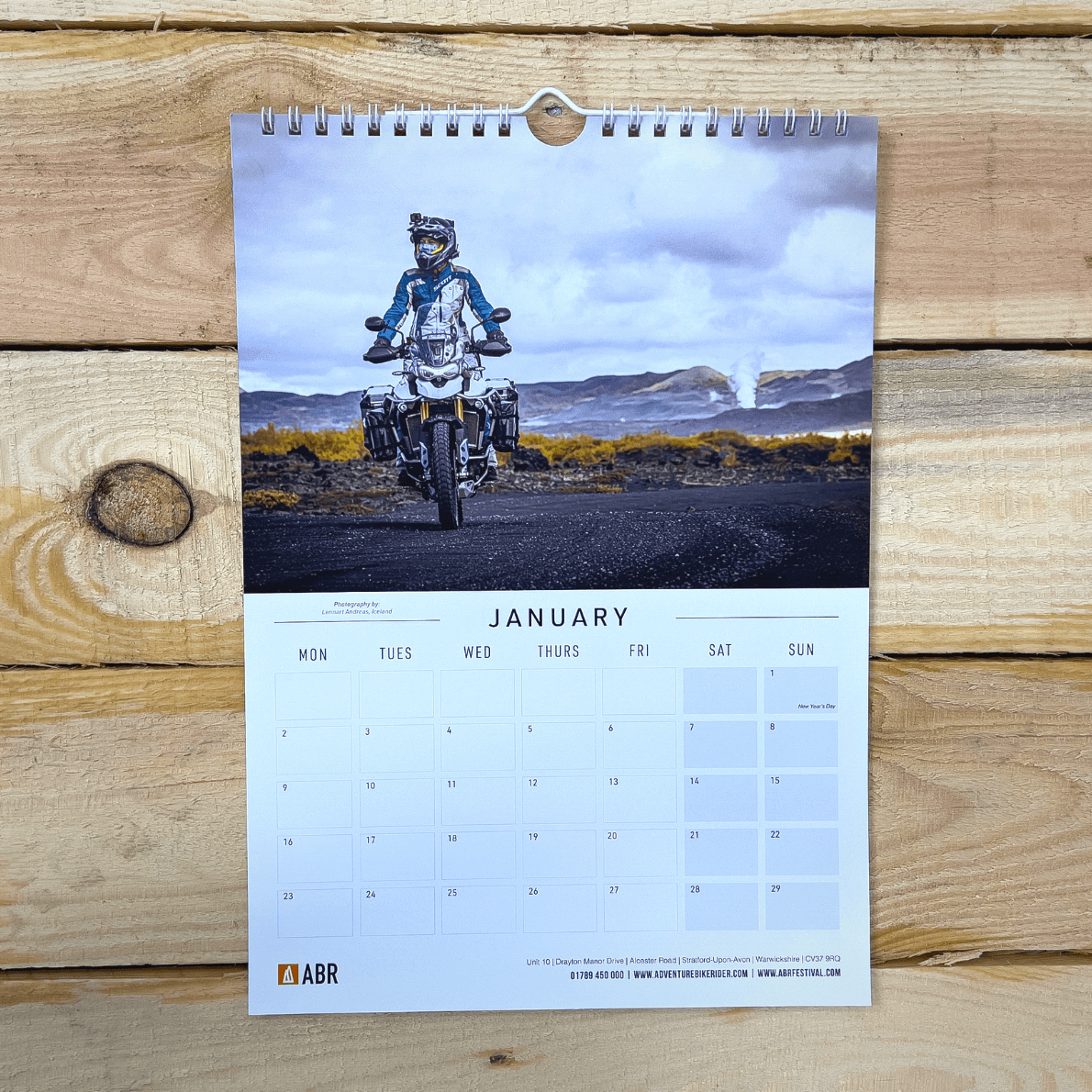 January's image depicts Maia Andreas astride her Triumph Tiger 900 as she explores the blackened, volcanic landscapes of Iceland.
Shot by her husband and regular ABR contributor, Lennart Andreas, the image perfectly captures the experience of exploring a dramatic, alien landscape on two wheels. In the distance, a geyser erupts, adding a beautiful depth to the shot.
It's the perfect image to have hanging on your wall in a month when it's easy to feel blue. Let it inspire you on those short, dark days and leaf to thoughts of adventures on two wheels.
Get your ABR Calendar today for just £9.99 here.
February: Wainright's Coast to Coast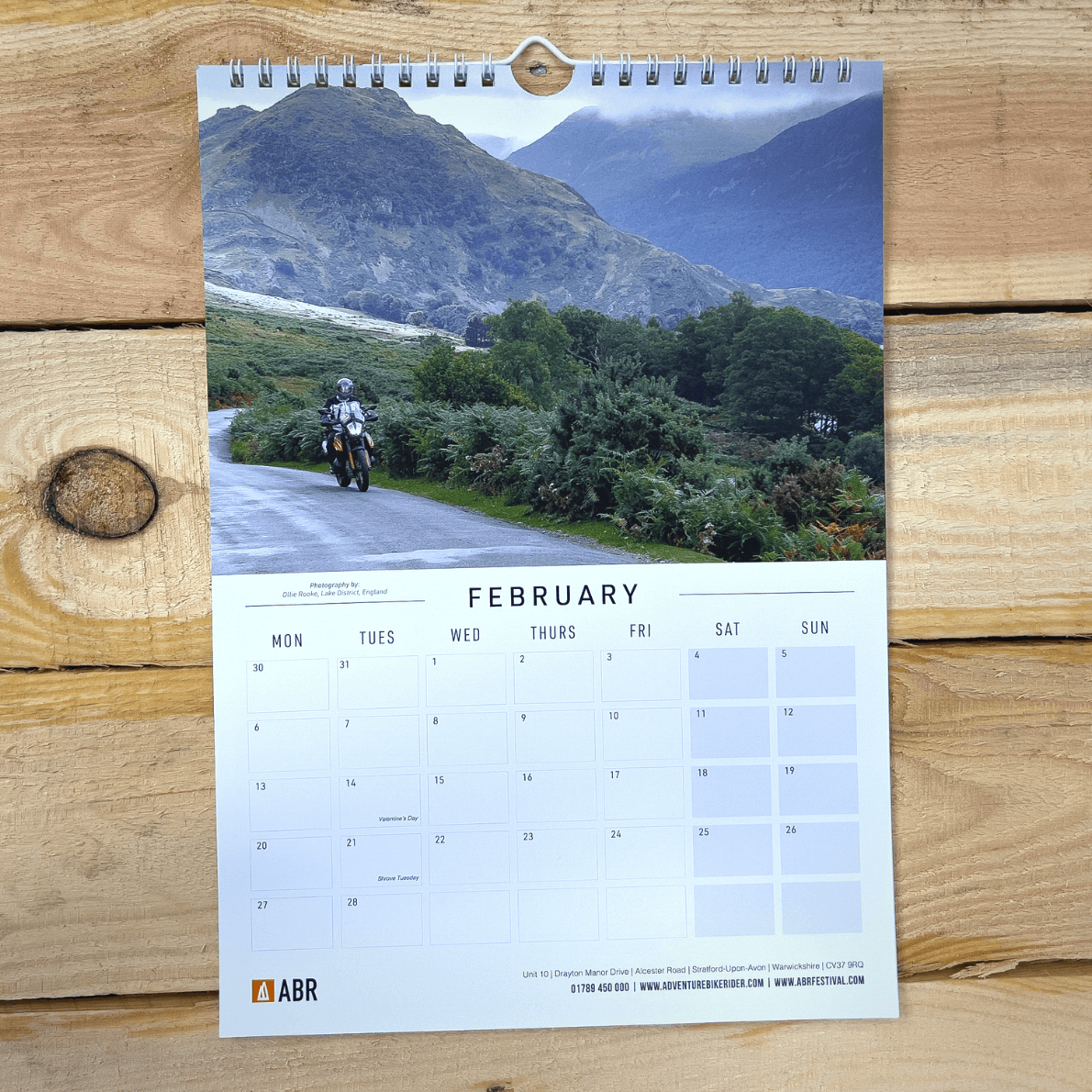 From Iceland we return closer to home, to the wonderful Lake District. The photo for February's ride depicts ABR's James Oxley riding a KTM 890 Adventure through the majestic Wasdale Valley with towering Lakeland fells looming close by.
The photo was taken by Ollie Rooke when the pair rode a beautiful coast-to-coast route for issue 65 of Adventure Bike Rider magazine. It's the perfect reminder that there's so much to see and so many incredible roads to ride in the UK.
2023's ABR Calendar will look great on your wall, get yours today here.
March: Switzerland's Hidden Gem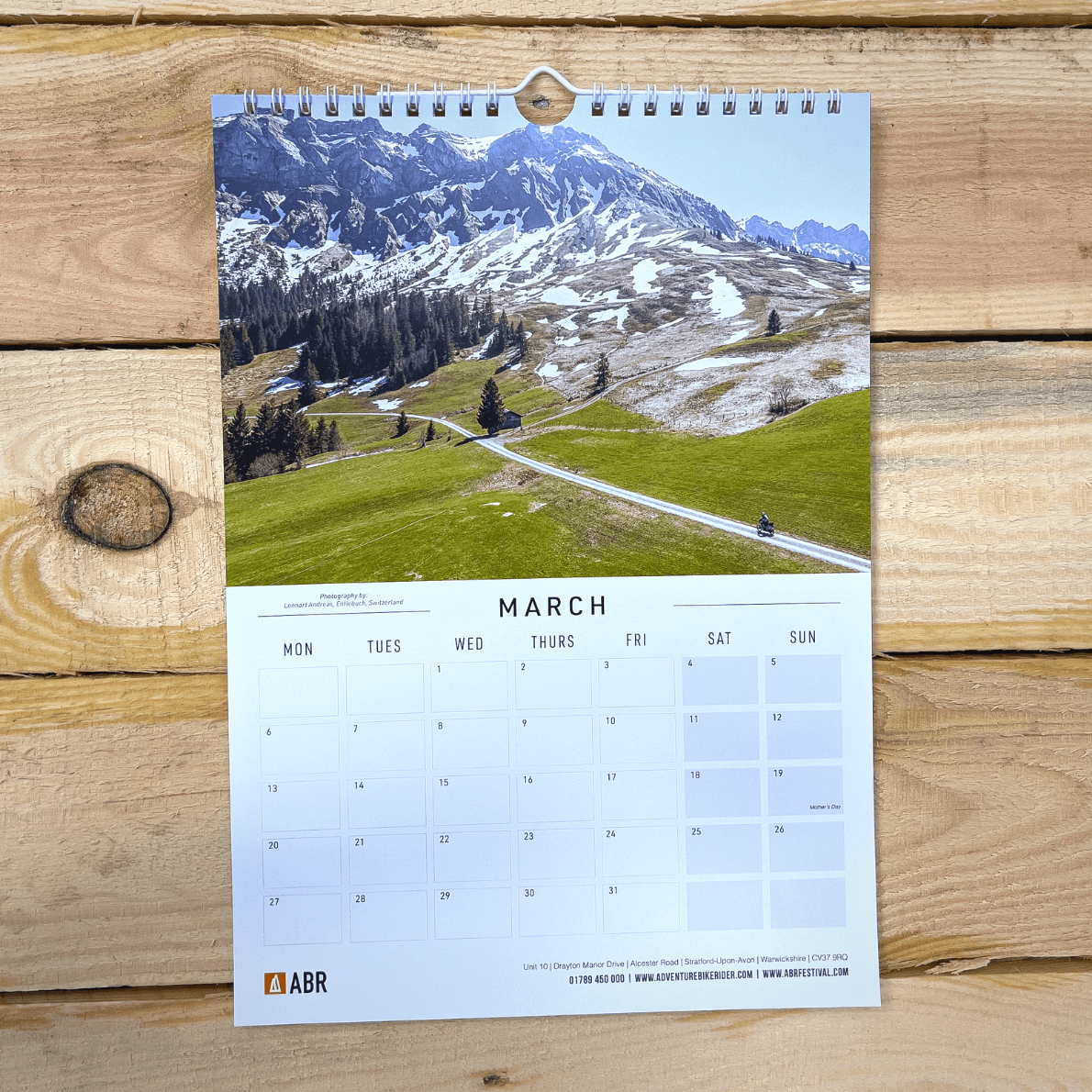 There's a lot more to riding in Switzerland than mountain passes, and March's photo demonstrates that wonderfully. It shows Lennart Andreas riding through Entlebuch in Central Switzerland, an area that's often overlooked by bikers heading east out of the UK.
Lennart introduced us to this are in issue 69 of Adventure Bike Rider when he wrote an insightful Insider's Guide to riding in the area. By March, spring is often in the air and the weather's looking better, so use this month's photo to inspire you to blow away the cobwebs of winter.
The ABR Calendar is just £9.99, and we'll even give you free UK postage. Get yours here.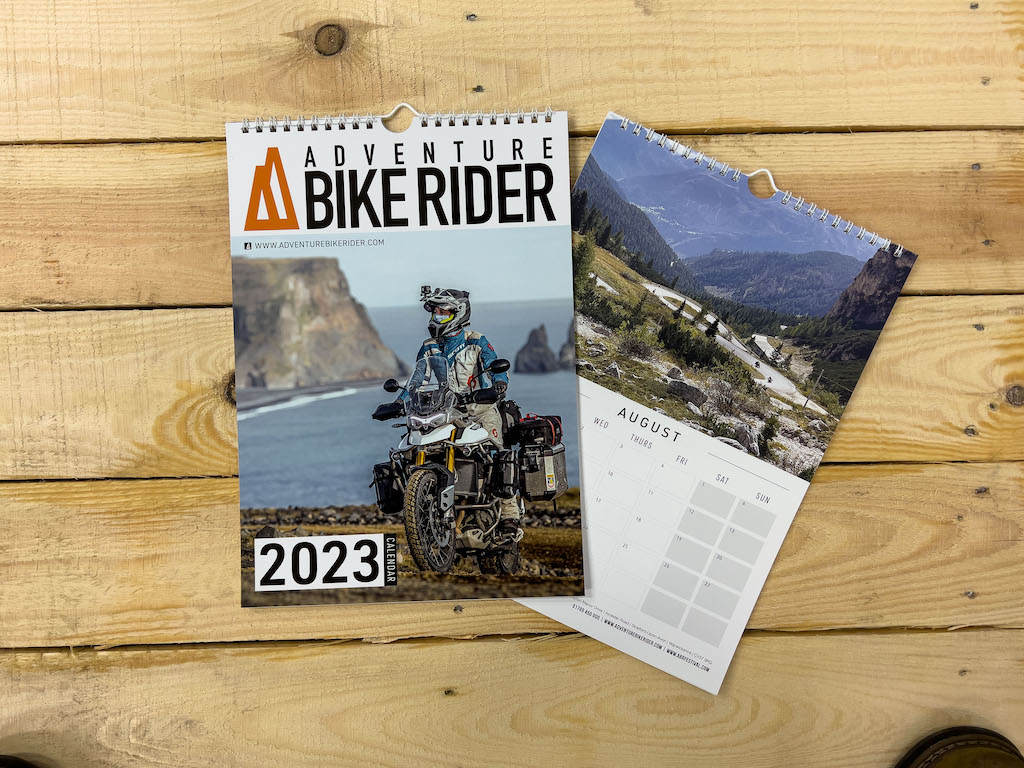 Next time, we'll look at the month's of May-June, which feature some stunning images from Europe and Australia. Remember, you can get your ABR Calendar here for just £9.99 and we'll even give you free postage. Whether you're looking for stocking fillers for a loved one or a mate, or you just want to treat yourself, the 2023 ABR Calendar is the ideal gift for adventure bikers. Hang it in your garage, office or even your kitchen to inject a bit of adventure into every day.