Honda has unveiled a new Africa Twin Adventure Sports concept at the Osaka Motorcycle Show in Japan. Revealed yesterday, it appears that the manufacturer is attempting to add to the existing range of Africa Twin models by offering a more off-road focused, 'adventurised' version.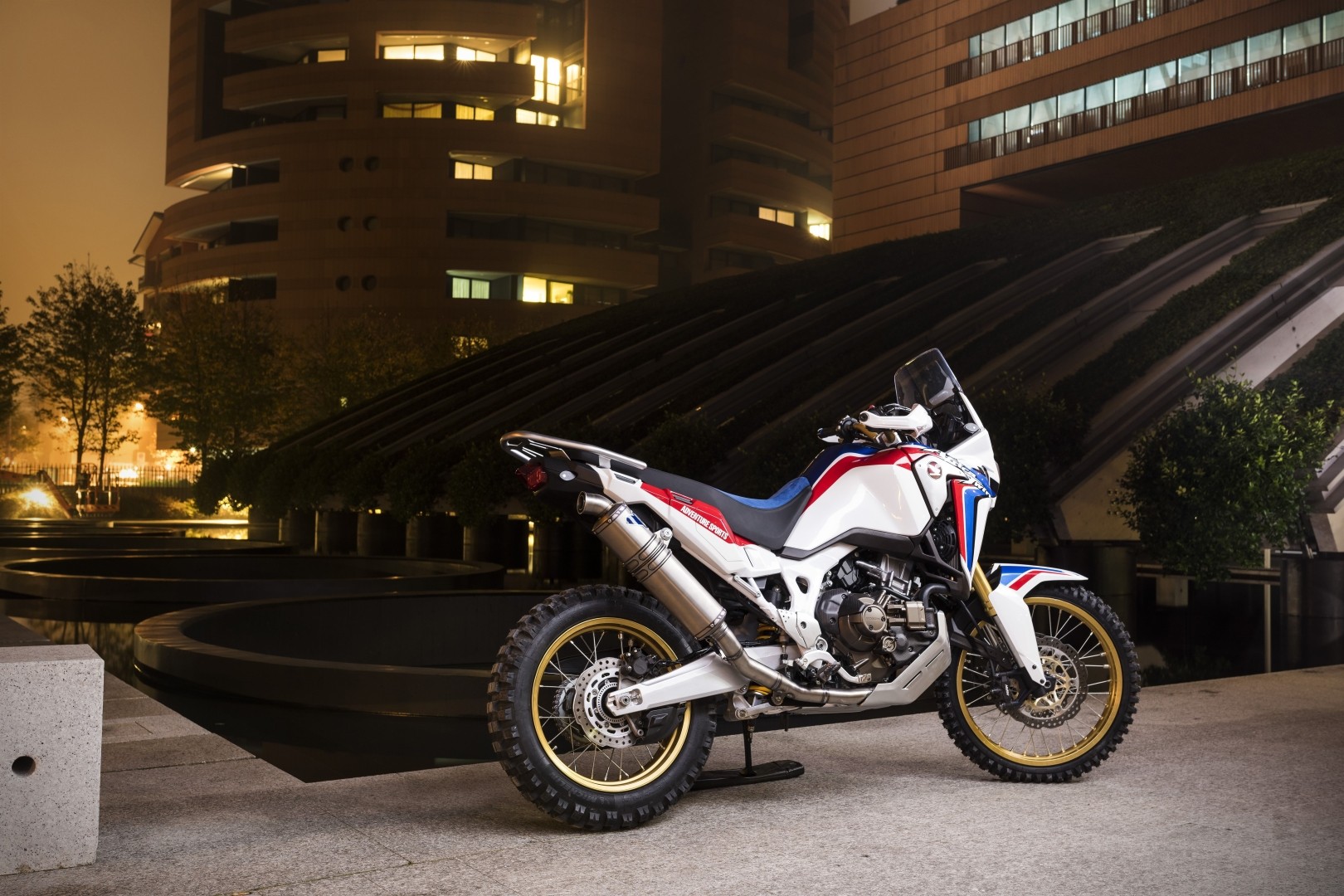 The concept, which was unveiled on Monday at Japan's Osaka Motorcycle Show, looks set to beef up the existing Africa Twin range, with sources claiming that Honda is aiming to take the CRF1000L base model to a whole new level.
While there's not much information to go on, the images that have been released reveal a few aesthetic changes, as well as the addition of some more adventure-ready accessories. A large aluminium bash plate, similar to that found on the original Africa Twin of the '80s, has been added, and the rear end seems to be completely redesigned. In place of the standard exhaust we can see a Termignoni can that will likely offer increased performance and a fiercer growl.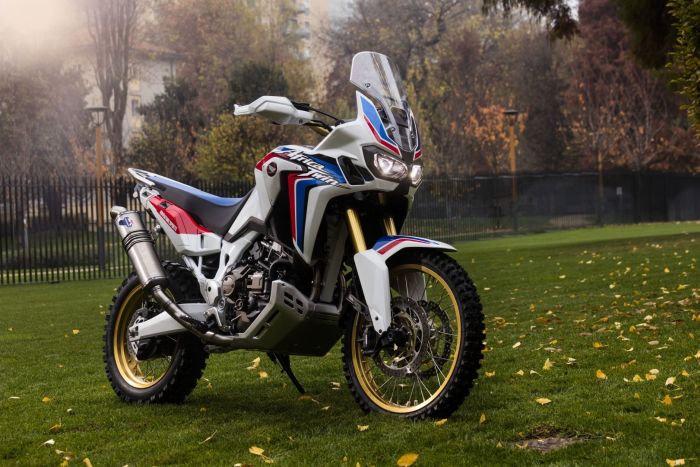 The seat appears to have been reshaped to provide a perch that's more akin to one you'd find on a motocross machine, and the alloy luggage rack and grab rails from the standard model have been ditched in favour of some sort of tubular metal construction.
Underneath the external changes the bike appears to be largely the same, with the engine and chassis remaining unchanged.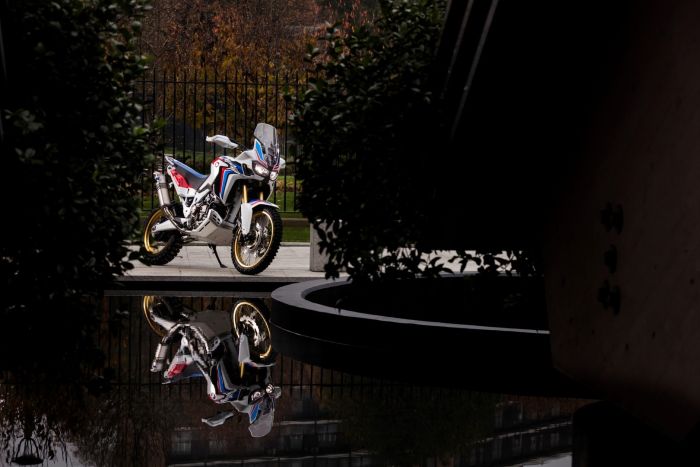 It's not surprising that Honda is looking to add an 'adventure' model to the Africa Twin line up, you only need to look at the rest of the market to see that it's becoming the done thing in this sector. BMW brought out the GSA, KTM the Adventure R, Suzuki adventurised their V-Stroms, Aprillia has the Caponord Rally and Ducati has recently launched the Enduro version of the Multistrada.
One thing's for sure, having ridden the standard CRF1000L on the world launch in South Africa, the bike's off-road credentials were unquestionable, so it'll be interesting to see how these modifications will improve what is already a very capable machine.
We'll have more information as we get it, but for now all we can do is cross our fingers and hope that this concept becomes a reality.