There aren't many tougher proving grounds for adventure biking gear than Scandinavia. After all, few other places in the world, let alone in Europe, experience blazing sunshine, thunderous rain, heavy winds, and even snow, all in the same day.
Of course, the stunning scenery and terrific roads make braving those conditions worth it, but to do so you'll need the best kit there is, produced by manufacturers with first-hand experience of what it'll come up against. That's where Halvarssons, a Swedish brand that produces premium riding gear, comes in with the Mora jacket.
I first tested the Mora for a group review of three-layer jackets in issue 65 of ABR, and it instantly impressed, earning an 'ABR Recommends' tag and topping the scores.
Now, after several months with the Mora, during which I've worn it on plenty of rides, including at the Honda Adventure Centre and on the rain-soaked launch of the Aprilia Tuareg 660, I've decided to write a long-term update to let you know how it performed.
Looks, fit, and comfort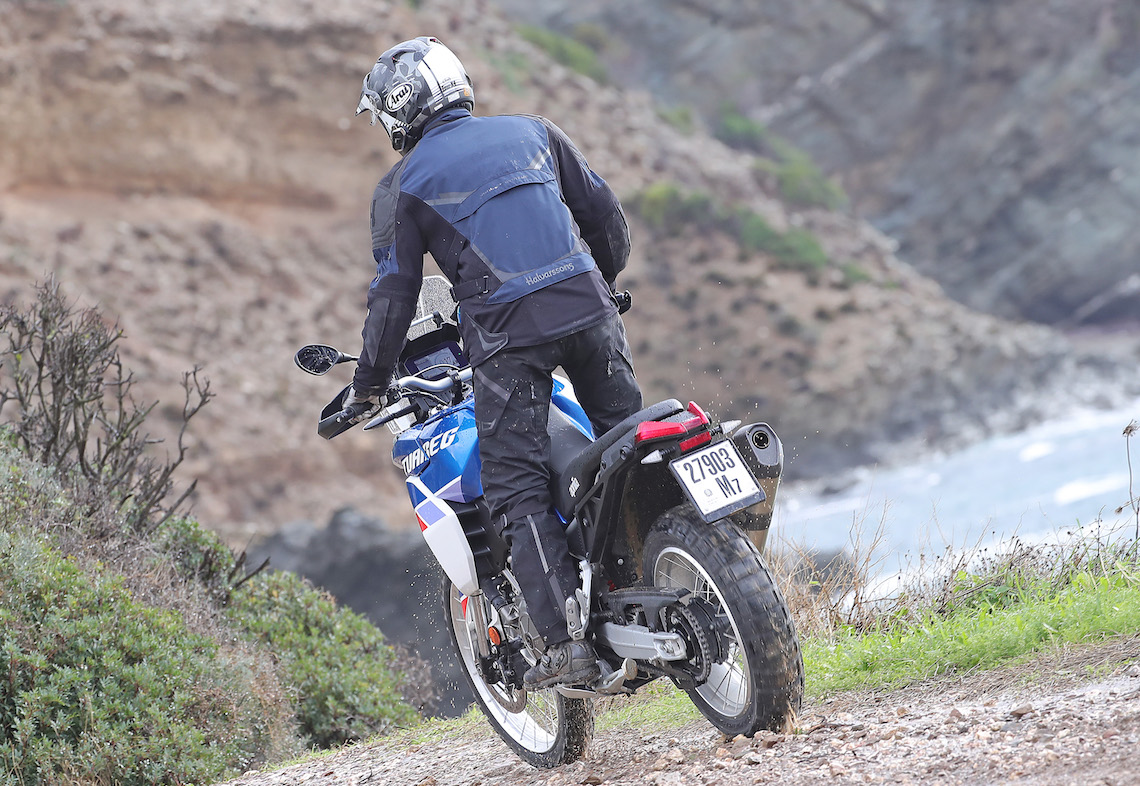 From the outset Halvarssons' commitment to premium quality is clear. The Mora looks great, with supple nubuck patches at the shoulder and elbow which give the jacket a high-end feel and helps to justify the £639 price tag.
There are two colours to choose from, black and blue or black and green, and both look subtle and attractive (I've got the blue, as you can see above). I'm also pleased that Halvarssons has steered clear of the garish fluorescent patches that you find on other touring jackets, instead using subtle silver reflective strips to help make you more visible during dark rides.
The good times continue when it's slipped on too. It's immediately clear Halvarssons has put considerable effort into making the textile as comfortable and flexible in the saddle as possible.
In fact, when I got back from my first ride wearing the Mora, I told ABR editor James that it felt more like a silk shirt than a heavy motorcycle jacket. It's so lightweight that I sometimes need to remind myself that I am actually wearing biking gear at all, and that's a seriously impressive quality for any piece of gear to have.
The fit can be fine-tuned with a comprehensive combination of torso and forearm straps, wire-cable adjusters at the biceps, and hook and loop straps at the waist. It's a hefty bill of different adjusters and seems like overkill at first glance.
But, combined with that silky soft textile, it means I could almost tailor the jacket to fit me, which just furthers comfort and prevents flapping fabric during rides.
This proved particularly useful when riding off-road. The sheer bulk and excess fabric of other jackets can make them pretty distracting when you're battling sloppy mud or gravelly hill climbs, but I had no such problems with the Mora, and it's become my off-road jacket of choice.
The cut is also deliberately shorter at the front and longer at the rear to suit life in the saddle, ensuring you won't get water running down your trousers when you return to the blacktop and put in big miles on the road.
Weatherproofing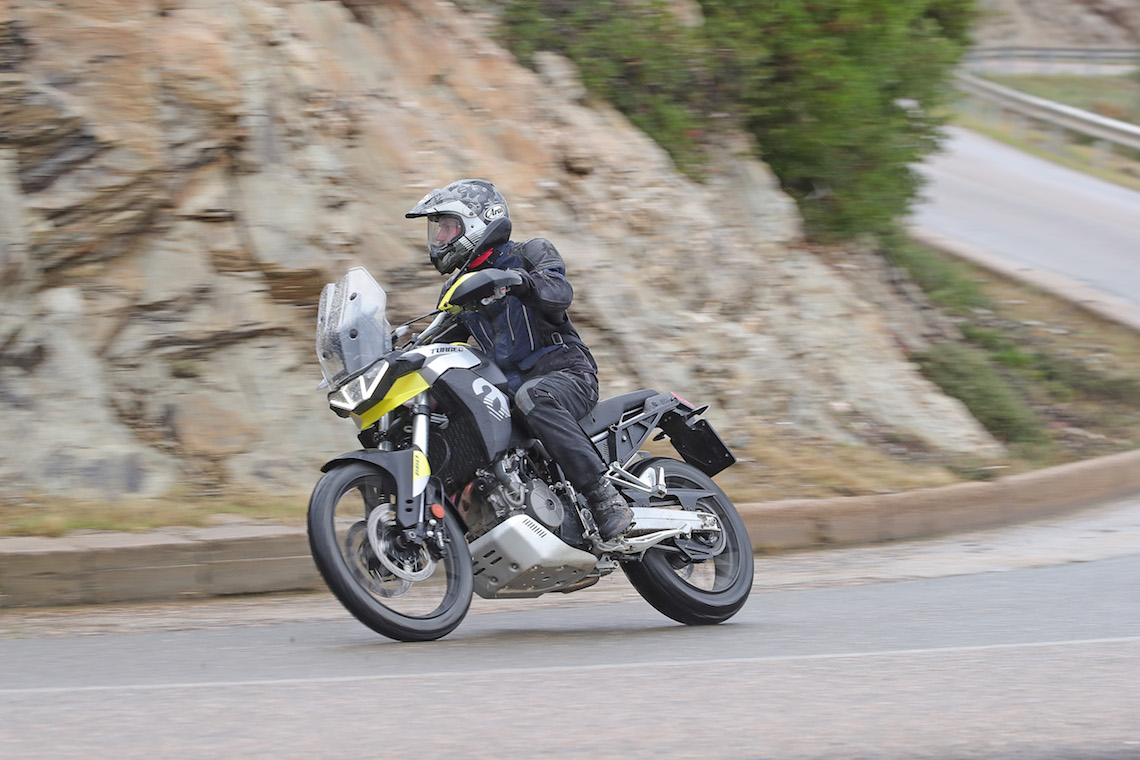 Halvarssons says the Mora is designed for all seasons, but I found myself mostly using it in late spring, summer and early autumn, which was down to a couple of things.
Firstly, as a general rule we tend to recommend laminated gear for winter riding (you can read why here). These have a laminated waterproof outer layer, whereas the Mora is a three-layer jacket with an internal waterproof layer (more on that in a second), and handle near-constant heavy rain a little more efficiently.
On the flipside, this waterproof outer layer means laminated jackets can overheat easily in summer or when riding off-road, even with in-built vents. That's when you want the breezy textile of a three-layer jacket, combined with venting, to keep you cool, both of which the Mora has.
The two vast wrist-to-armpit vents are incredibly effective and channel an impressive amount of cooling air along the arms, past my pits, and into the upper torso of the jacket. Combine these with the two long chest zip vents and always-open exhaust vent, and the Mora is simply a pleasure to wear on the warmest of days or when working up a sweat on the trails.
I have a full mesh summer jacket in my riding wardrobe, but it's been relegated to the bench since the Mora turned up. Not only does the Mora nearly match the flow of cooling air that the mesh jacket provides, but it can also cope with the weather suddenly turning, as it tends to do in the UK.
Rainy days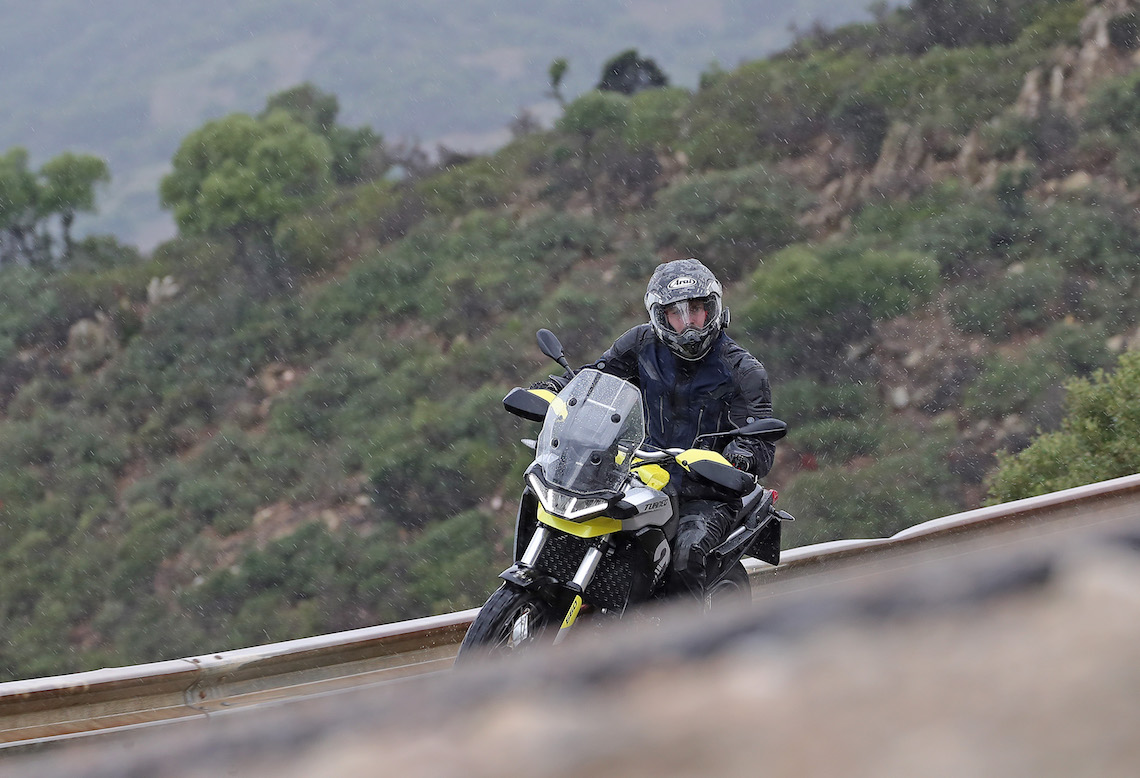 When the inevitable rain starts to fall there's a single zip-in liner created with Dryway, for waterproofing, and Outlast thermal technology, to keep you both dry and warm. It works in the rain, but it's a bit too lightweight for seriously cold weather, and I wear my own thermal mid-layer during winter riding.
This is the case with most four-season jackets I've worn though, and very few out of the factory thermal liners due the job of a premium down mid-layer. The fleece-lined storm collar is a nice touch though.
When it comes to protection in an off, the Mora is CE AA certified with level 2 protectors at the elbows and shoulders, backed by abrasion-resistant Hi-Art textile, which Halvarssons claims makes it five times stronger than its regular textile.
I've not called any of these into action as of yet (touch wood) but it's comforting to know it's there, and the snug fit ensures that armour sits exactly where it should. However, it's a shame that there's no back protector included, given the price.
Halvarssons Mora jacket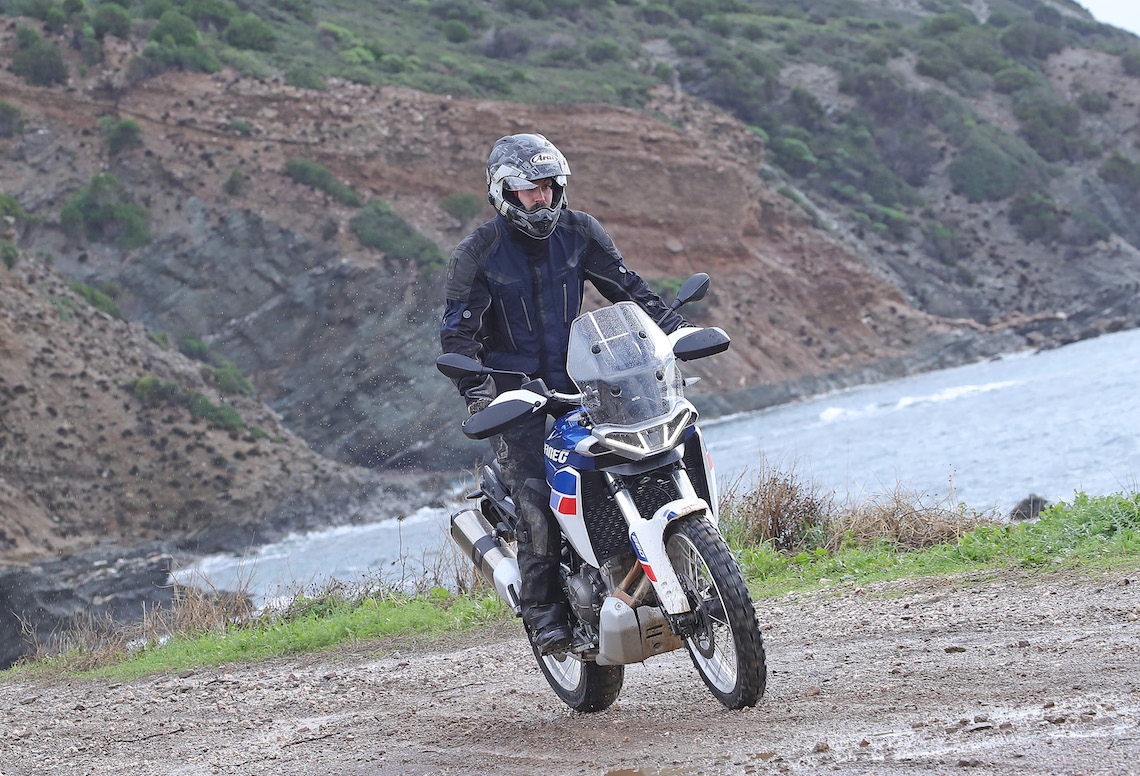 So that's the Halvarssons Mora, a very good three-layer jacket that particularly excels in summer, spring, and autumnal riding, or when off-roading. The breezy textile and multi-layer construction means air can flow freely when you need it to, or you can add weatherproofing at the roadside with the zip-in liner.
It'll set you back £639, which puts it at the higher end of three-layer jackets, but you really get what you pay for, and six months down the line there's little sign of wear and tear, despite plenty of usage.
When I first reviewed it in issue 65 I gave the Mora a rating of 9/10. After six months wearing it across Europe, I'm pleased to report that it still earns that rating.
To find out more about the Mora, head over to Halvarssons website.