Non-motorcyclists may be forgiven for thinking a textile jacket is a required part of the adventure biker's uniform. Whether we're riding around the world or popping to the shops, we tend to reach for our trusty textiles instead of leather gear. But why is this case?
While leather jackets typically perform excellently from a road safety perspective, offering abrasion resistance over and above textile counterparts, they don't hold up so well in wet-weather. It's the performance of textile gear in the wet stuff that makes it so appealing to adventure bikers. That, and the fact it looks rugged and adventurous.
As such, if you're planning on touring in a leather jacket, you'll want to make sure you pack a waterproof overcoat to help keep the rain out. There is an alternative, however. A few brands have started producing waterproof leather jackets by adding a waterproof membrane and the results are pretty impressive. This includes a fantastic offering from Halvarssons, the Celtic jacket (pictured above and below).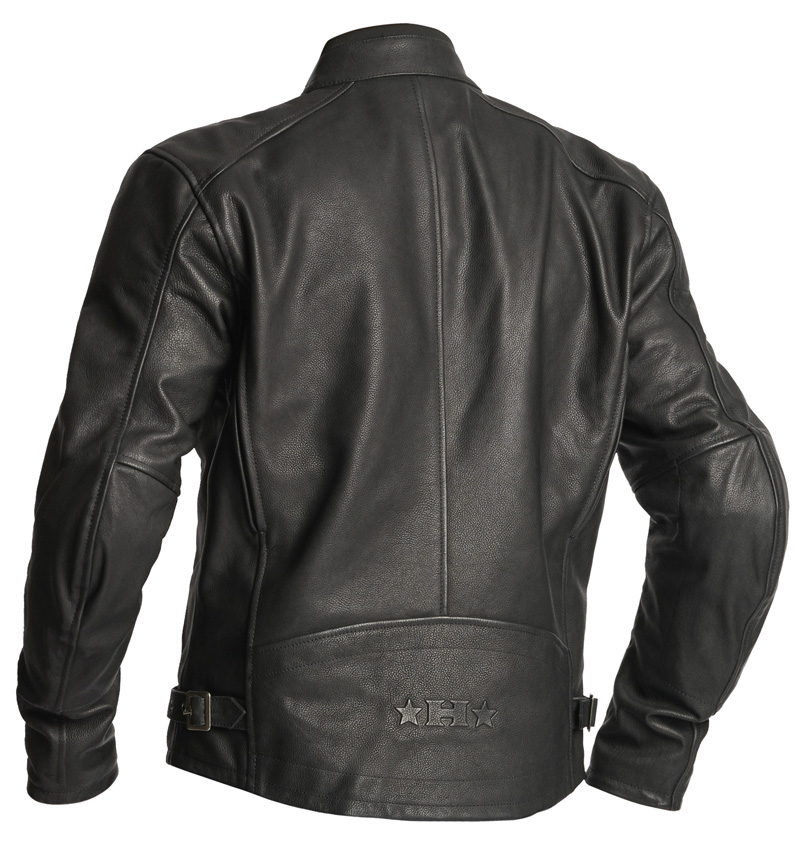 Halvarssons Celtic leather jacket
Effective ventilation in waterproof leather jacket
I've been wearing last year's model from Halvarssons, the Discovery, for a few months, and I've been impressed with its performance in a variety of situations. While my experience has been with the Discovery jacket (which had a retail price of £519), the Celtic is nearly identical, save for the upgraded CE level 2 armour on the elbows and shoulders, AAA CE-certification for the whole jacket and, amazingly, a lower price tag of £499.
Leather jackets have a habit of running warm as it is, so, by whacking a waterproof membrane in, manufacturers run the risk of creating a garment that's only wearable in colder months. To combat this, effective ventilation needs to be implemented, and on the Discovery and Celtic you'll find just that, with there being two chest vents, two arm vents, and then large exhaust vents to compliment them.
This is one of the best venting systems I've come across on a leather jacket, even though the waterproof Dryway+ membrane sits behind the vents and blocks them to an extent. The Discovery and Celtic jackets also make use of TFL Cool Tec, which is a very smart technology that helps the leather reflect near infrared radiation from the sun, meaning the jackets won't absorb as much heat in use.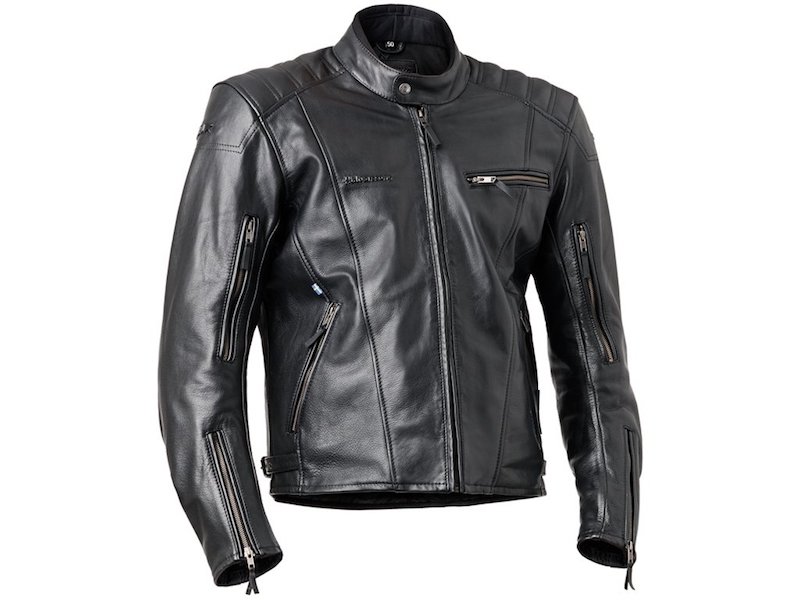 Halvarssons Discovery leather jacket
Developed for NASA
To further prevent overheating, the inner lining of the jacket is made from Outlast, a temperature regulating material that was originally developed for NASA. It utilises phase change materials that absorb, store, and release heat, essentially meaning it will keep you cooler when it's hot outside, and warmer when the temperature drops. It sounds too good to be true, but I've worn Outlast in a multitude of conditions and am always impressed by its performance.
Armour in the Discovery is provided by CE level 1 armour at the shoulders and elbows, and this has been improved in the Celtic by upgrading it to CE level 2 armour. There is the provision to add a back protector if you wish, and the jacket also features a connecting zip so that you can attach it to compatible trousers. From a comfort perspective, the Discovery excels, with the overall cut of the jacket providing a casual fit that sits nicely when you're in the saddle, and the collar is comfortable next to skin.
If you're after a leather jacket that'll offer the sort of weather protection that your textile will, then the Halvarssons Discovery and its updated version, the Celtic, are well worth checking out.