What is it? An armoured undershirt that's ideal for off-road riding in warm weather conditions.
I was recently despatched to northern Thailand on an eight-day ride in temperatures pushing 36C. It was clear I needed to pack lightweight gear that would perform in the heat, so I reached for the Moose Racing XC1 body armour.
It was a good decision. The Moose Racing XC1 body armour proved a capable and comfortable piece of gear to wear in testing conditions that saw me working up a sweat on the bike.
Protective armour
Its mesh construction acts as a base layer that provides excellent breathability, keeping you cool when the mercury rises. Incorporated in that layer is level one back, chest, elbow, and shoulder armour, leaving you protected if the worst happens.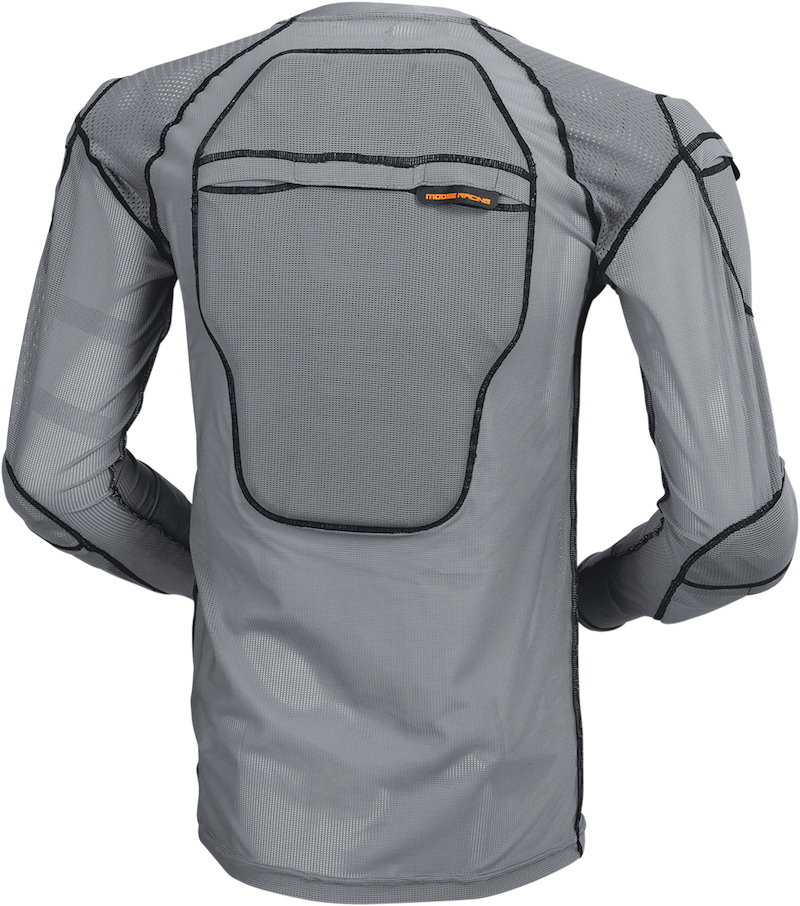 The base layer is a stretchy material which is easy to slip on and off thanks to a zip that runs the length of one side. It's comfortable to wear, so much so that I forgot I had it on, and none of the armour rubbed in awkward places when I was on or off the bike. The protective pads are removable and easy to pop in and out so you can wash the base layer after a sweaty day on the trails.
Keeping cool
I was tempted to wear nothing but the XC1 Body Armor in the scorching Thai midday sun, but fear of my skin rubbing against the road if I was to crash prompted me to throw on a lightweight bike jacket over the top. As long as your jacket has good venting, the air will flow through the base layer keeping you refreshingly cool.
Thankfully, I didn't take a tumble during my time in Thailand wearing the XC-1 Body Armour but I have every reason to think it would protect me if I came off the bike. It underwent intensive use over an eight-day period and stood up to the test with ease. It feels like a well-constructed piece of kit and was an excellent companion in the heat of the jungle.