A team of students from the Netherlands are currently attempting to circumnavigate the globe in 80 days on an electric motorcycle and they only have 39 days left to go.
The group, from Eindhoven University of Technology, have been preparing for the journey for two years now and begun their challenge on 14 August.
The motorcycle, called Wave, is self-designed and uses a swappable, modular battery pack which is said to be able to adapt its characteristics to the demands of the route.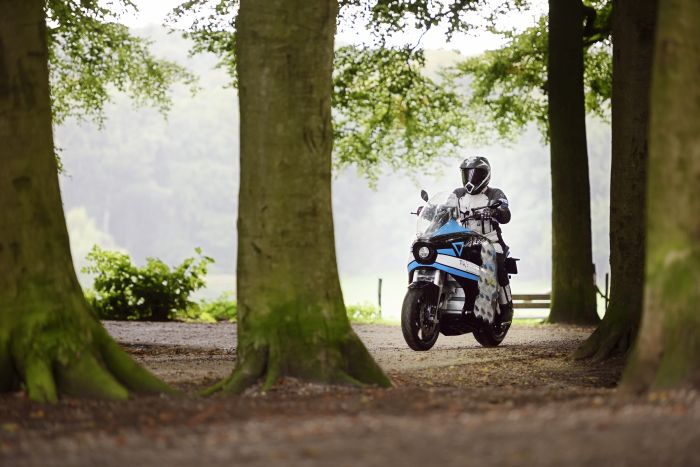 Photo: Bart van Overbeeke Fotografie
A 28.5kWh battery is said to provide a range of 380km (236 miles) on one charge, and when it's empty it can be renewed in just seven minutes by swapping it with another battery. The energy storage comes in the form of 24 cartridges when in touring mode and these have a charging time of eight hours and are cased in aluminium.
The performance isn't too shabby either. The 0-60 time is just five seconds, while it has a top speed of 99mph. It has a wheelbase of 1,540mm, a height of 1,480mm and weighs 160kg (empty) or 340kg when equipped for touring.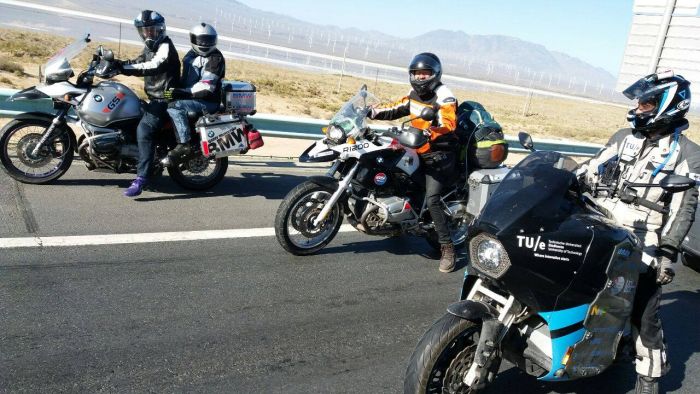 Photo: Storm Eindhoven
The team are hoping that their journey will show "the beauty of e-mobility" while proving that it is possible to be powered by the existing electricity grid.
Their route takes them through Europe and Asia, to China, before heading across the North Pacific Ocean to America, where they will progress to the coast of the North Atlantic Ocean, and subsequently back to Europe before finishing in Eindhoven. It's a journey which covers 26,000km (16,155 miles) in total.
Now at the halfway point, the team are currently in China and have already crossed Europe and countries such as Uzbekistan and Kyrgyzstan.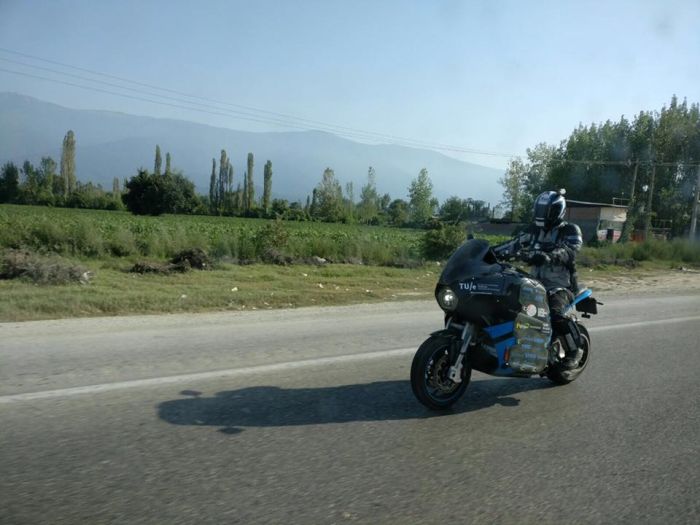 Photo: Storm Eindhoven
As well as the main motorcycle, the team also have a backup version in case of any major issues, but remarkably, the journey has gone largely without any big problems. There seems to have been a few issues along the way (such as the motorcycle briefly stopping working after passing through a deep puddle), but nothing that has lasted for too long.
It's an impressive project and we'll definitely be keeping an eye on this one to see how it pans out.
To find out more information about the project check out Storm Eindhoven's website, or follow their progress on Facebook.