If you've ever travelled with a mate whose bike lacks a dedicated luggage system, such as hard panniers, then you'll know the pain of the waiting game. You sit there with gloves and helmet on as they faff around strapping down their overnight bag with bungees, straps, and plenty of swearing.
It's a phenomenon I experienced recently while away riding with ABR editor James. His KTM 890 Adventure was lacking luggage and, while I'd been a good sidekick and filled my hard panniers with our overnight bags and camera equipment, James was also carrying a bag on his rear pillion seat.
This meant that whenever we stopped and he wanted to get his waterproofs, lock, water bottle, or anything else, he'd have to unstrap it, dig around for what he wanted, and then reverse the process to strap it back on, which we all know can end up being a deceptively time-consuming task.
In short, it was an absolute faff for him. If you've experienced a similar issue, the Universal Motorbike Luggage Carrier from British luggage manufacturer Openhouse could be the answer.
The easy way to strap a bag to your pillion seat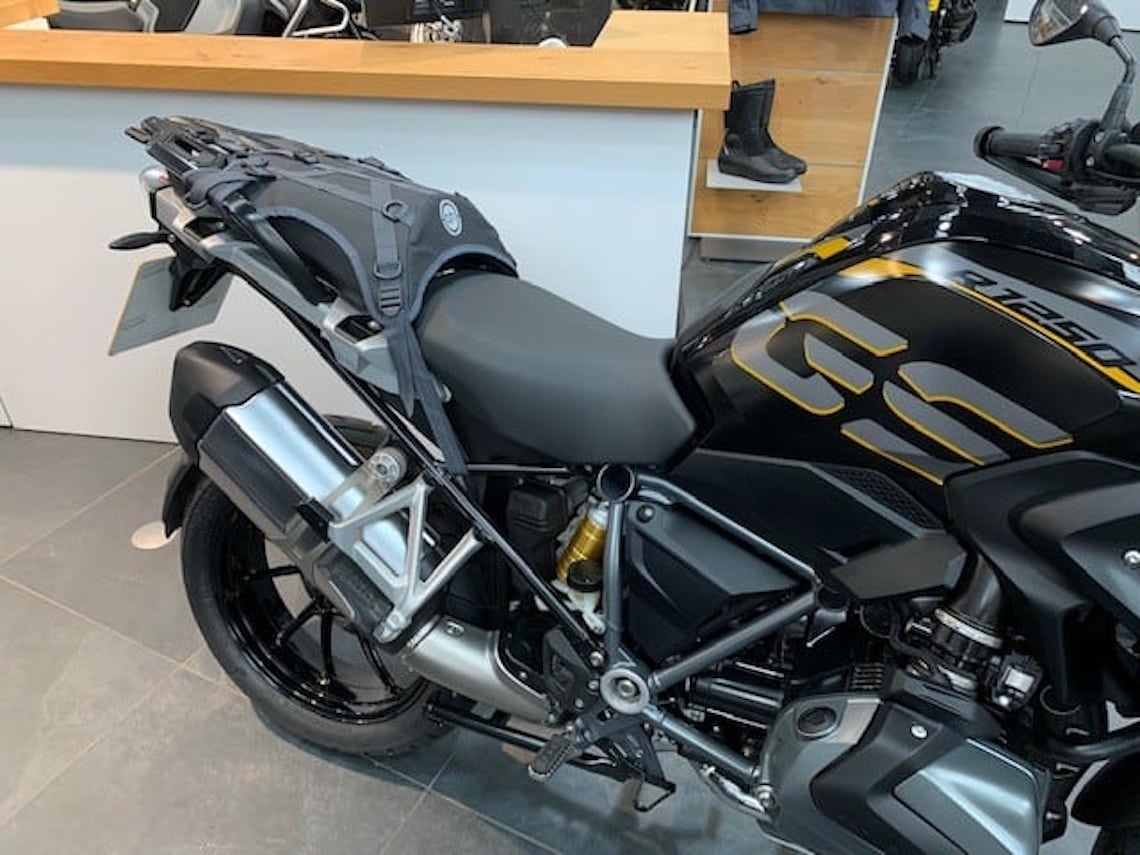 The idea is simple. The robust harness, which costs just £59.99, fits over the raised pillion seat on an adventure bike, and it's held in place securely with five straps. Once fitted, it can stay on permanently and you can use all of the sturdy attachment loops to strap on roll bags, rucksacks, or whatever else you carry
This offers a more reliable mounting point, no one wants to see their roll bag fly off the back of their bike on the motorway because a bungee has shaken loose, and the loops can match up with those on roll bags or rucksacks, leaving zips free to be used when you're in a rush..
It also removes the need to faff around finding attachment points on your pillion footpegs, exhaust brackets, or rear subframe, and it can reduce the number of scratches you put in your paintwork with bungees.
It's such a handy piece of kit that I've already strapped ours to the rear seat of our KTM long-termer, just in time for our next faff-free adventure.
Openhouse also makes a range of handy multi-function backpacks which can be easily strapped to the harness for storage options on and off the bike.