Like them or not, motorcycle comms units are increasing in popularity. For some they're a technological blessing, enhancing the riding experience and providing riders with welcome relief on long trips.
Indeed, much of the ABR office won't tackle big distances without the company of songs in their ears, or, if you're our editor Bryn, an audio-book. They also proved useful on a trip away to France with my wife as pillion, allowing us to share the experience. And, if you're looking at picking up a comms unit for the first time you can check out our buyer's guide here, where we look at some of the features you may want to consider when buying one.
With this all in mind we put together a group test of the best intercoms on the market, the four units below all came out top during a larger group test, each scoring 8/10 or above.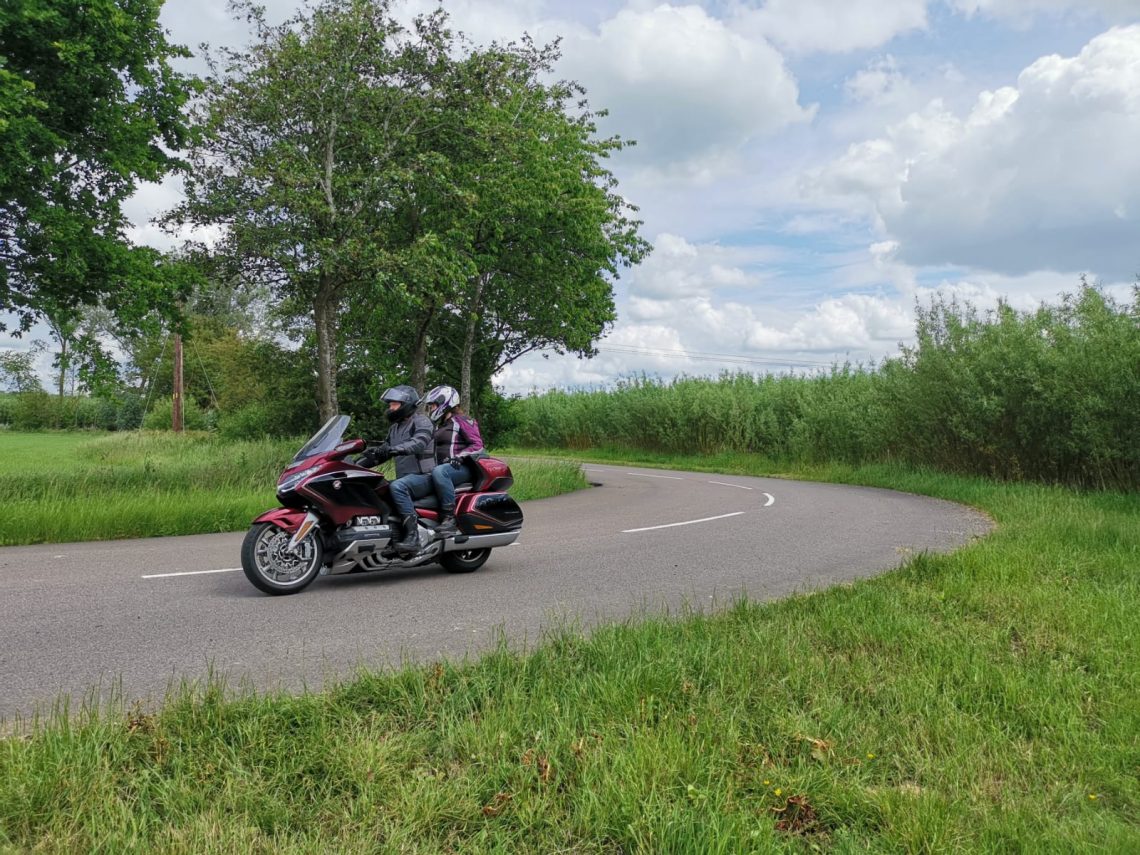 BMW Fit For All – £140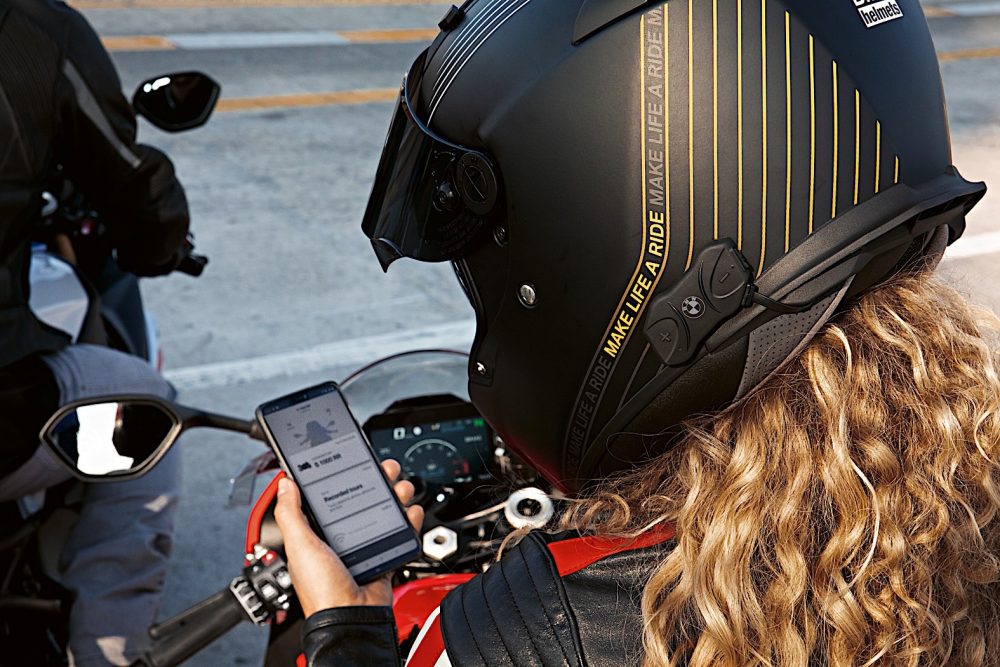 In a line: Exceptional value for money and seamless fit into BMW helmets
ABR rating: 8/10
Being branded BMW, you might think that the Fit For All comms unit would only work with the company's range of helmets, but that's not the case. It integrates excellently with BMW lids, but it is also compatible with 'popular, other-make helmets', though there's no definitive list of what these are.
I tested it in conjunction with the GS Helmet, while riding my R 1250 GS, though I stopped short of slipping into BMW's Rallye Suit. In this lid, it fits seamlessly and tidily, with the controls on the outside of your helmet's shell being unobtrusive and in-fitting with the GS design. 
This is the best way to experience the Fit For All, as it integrates so well with BMW's products, such as my R 1250 GS's Navigator and TFT dash. Learning the controls of the device is easy, with every function being achieved via three buttons pressed in various combinations.
It uses Bluetooth connectivity to allow for connectivity between up to six riders when used in conjunction with the Bike-to-Bike communication module, while you can connect to a pillion with no extras required.
Schuberth SC1 Advanced – £249.99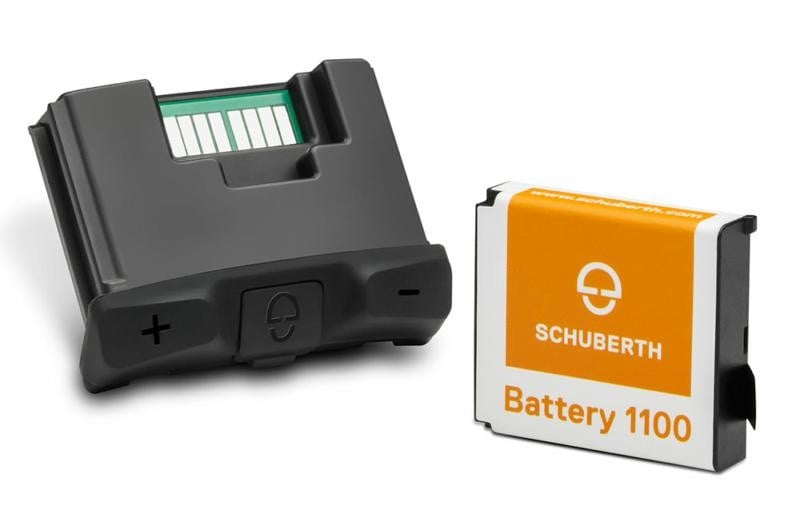 In a line: Exceptional battery life and good quality audio – a great choice if you have a Schuberth C4 or R2
ABR rating: 8/10
The SC1 Advanced is a Bluetooth rider-to-rider and rider-to-pillion comms unit that's been made for Schuberth by Sena. Specifically, the device is built to work and integrate seamlessly with the C4 and R2 helmets that the company manufactures, which both come pre-fitted with speakers and a microphone.
With this in mind, fitting the SC1 Advanced into these lids is as simple as it comes, being practically plug and play, with the control unit and battery easily slotting into their housings on the collar. 
Once installed, you can connect the unit to your phone via the dedicated Schuberth app (available on iOS and Android), which makes set up a straightforward affair.
The headset is operated via two small buttons, with a variety of press combinations and durations responsible for navigating menus, changing volume, playing and pausing music etc. The buttons have nice tactile feedback, though they are small and a bit fiddly to use when wearing winter gloves.
Given that the headset uses Bluetooth rather than Mesh, the given range is up to 1,000m, though this is dependant on the terrain and line-of-sight, with town riding giving much shorter figures of a couple of hundred metres.
Sound quality is very good, with music sounding great and calls being crystal clear, though the volume is a little low for my liking, especially when riding at motorway speeds. This can be improved slightly by enabling 'Audio Boost' (which comes turned off as standard).
Perhaps the best part of the SC1 Advanced is the battery life, with a given talk time of up to 14 hours and a stand by time of one week.
Sena 30K – £289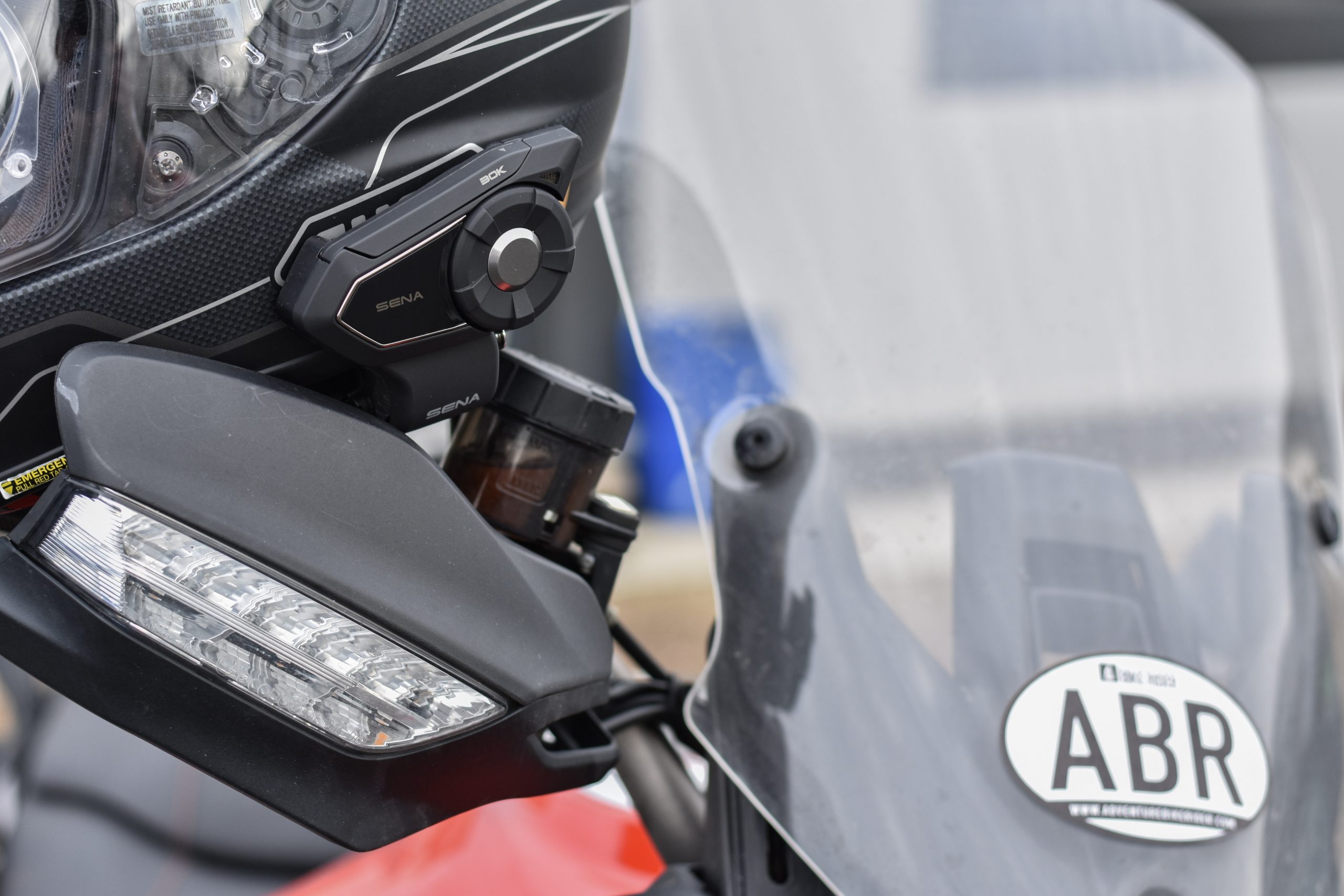 In a previous group test in Adventure Bike Rider magazine we featured the 20S Evo, a cracking Bluetooth headset from Sena, and gave it a rating of 8/10.
We cited ease of use, a wide array of features and an impressive range as reasons for buying that device, but weren't overawed by the product's sound quality, which was good enough for low-to-middle speeds, but was hard to hear at motorway speeds.
This in mind, we set out to give the company's top-of-the-range model, the Sena 30K, a go, and I think I've found my new go-to headset. Featuring the latest in Bluetooth and Mesh Intercom Technology, the 30K has been designed to provide a user-friendly experience while also offering top-tier connection options and high-quality audio.
The system will allow you to stay connected to other riders at a mile-long range, and it will allow you to switch easily through music, phone, radio, GPS navigation, and intercom features – all through a series of button presses on the large and easy-to-use buttons which offer great tactile feedback.
I fitted the 30K to my Shoei Hornet ADV and the process was as simple as I could have wanted, with a number of mounts, speakers, and headphone options in the box.
With just 20 minutes of charging, the device will offer five hours of usage, so I plugged it in and was soon off out to test it. Connecting your devices to the 30K is simple and easy-to-follow instructions are included in the box.
The first thing that impressed me was the quality and loudness of the audio and the effectiveness of the Advanced Noise Control.
I like to listen to audio books while I'm slogging it up the motorway on my bike and on a lot headsets the sound quality often leaves me struggling to make out words when I get to around 70mph. On the 30K, I had no such issues.
Following on from that, I found the buttons on the device to be of a good size and were easy enough to press with gloved up hands, allowing me to make calls and navigate through options with minimal focus required, ensuring I could keep my mind on riding and not which button I was pressing.
The Sena 30K has remained on my Shoei helmet since it was fitted, and if you're on the hunt for a premium Bluetooth headset then look no further.
Cardo
Packtalk Bold
– £314.99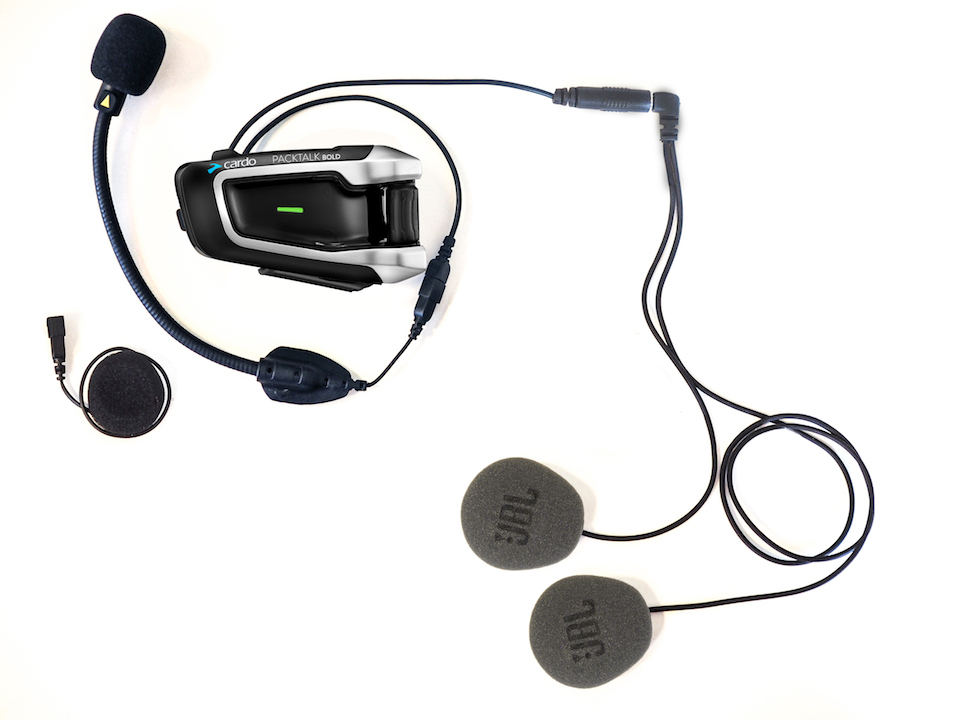 In a line: Excellent sound quality, packed with features, Bluetooth and mesh technology, and it's simple to use.
ABR rating: 9/10
The Cardo combines all the features I look for in a headset with simple and intuitive use, as it should at this price. It's also the only device in this test to combine mesh communication as well as Bluetooth, which means it's a top choice for group riders.
My favourite function is the voice command which works seamlessly. It negates the need to touch the device for operations like making phone calls and selecting music. Simply connect the Packtalk to your phone, say OK Google (or Siri if you're that way inclined), and give your command. 
Not that the Packtalk Bold is difficult to use manually. Initially, I was wary of the three small ridges that act as buttons but I needn't have worried. They simply guide your finger to the button areas which are easy to press down using gloves.
The Cardo also features a control wheel to adjust volume, although press it down and it also acts as a fourth button. It's not quite as easy to use as the chunkier wheel on the Sena 20S Evo in this test, but after a couple of goes I got used to it.
The sound quality on the Cardo is one of the best I've heard on a helmet intercom. It's clear, crisp and loud enough to make a phone call, listen to music or even listen to an audiobook at motorway speeds.
The automatic volume adjustment which lowers or raises the volume dependent on ambient noise is a blessing at traffic lights or when filtering. I also liked the noise control feature which stopped any annoying wind noise from my pillion's microphone coming through my speakers when we weren't talking.
The Cardo was simple to connect with a pillion and fellow riders, as well as my phone, SatNav, and infotainment system on the Honda Goldwing I've been riding lately. The mesh system connects to up to 15 riders spread over five miles. If there are just two riders, device to device range is a respectable 0.9 miles. Battery life extends to 13 hours and the headset is fully waterproof.