Love adventure bikes and travelling the world on two wheels? Then you'll love the 2022 ABR Calendar. Because we know that every great adventure starts with a touch of inspiration, and a date…
We've been absolutely blown away by the response to the calendar since we released it last week, and it's guaranteed to be a sell-out before Christmas.
And, seeing as we don't want you to miss out on bagging your copy for the next year, we've put together these three reasons that you should order your 2022 ABR Calendar today.
You can display the 12 best adventure biking photos taken in 2021 on your wall
The calendar is packed with 12 months of stunning motorcycling photography from around the globe, submitted by you, the ABR community, as part of the ABR Photo of the Year 2021 competition.
And, for just £9.99 you'll be able to display all 12 on your wall throughout the year, presented on high-quality, glossy paper to really bring out the best of each shot.
When you put it like that, I think that's one hell of a bargain… Get yours here today.
It's bigger than ever before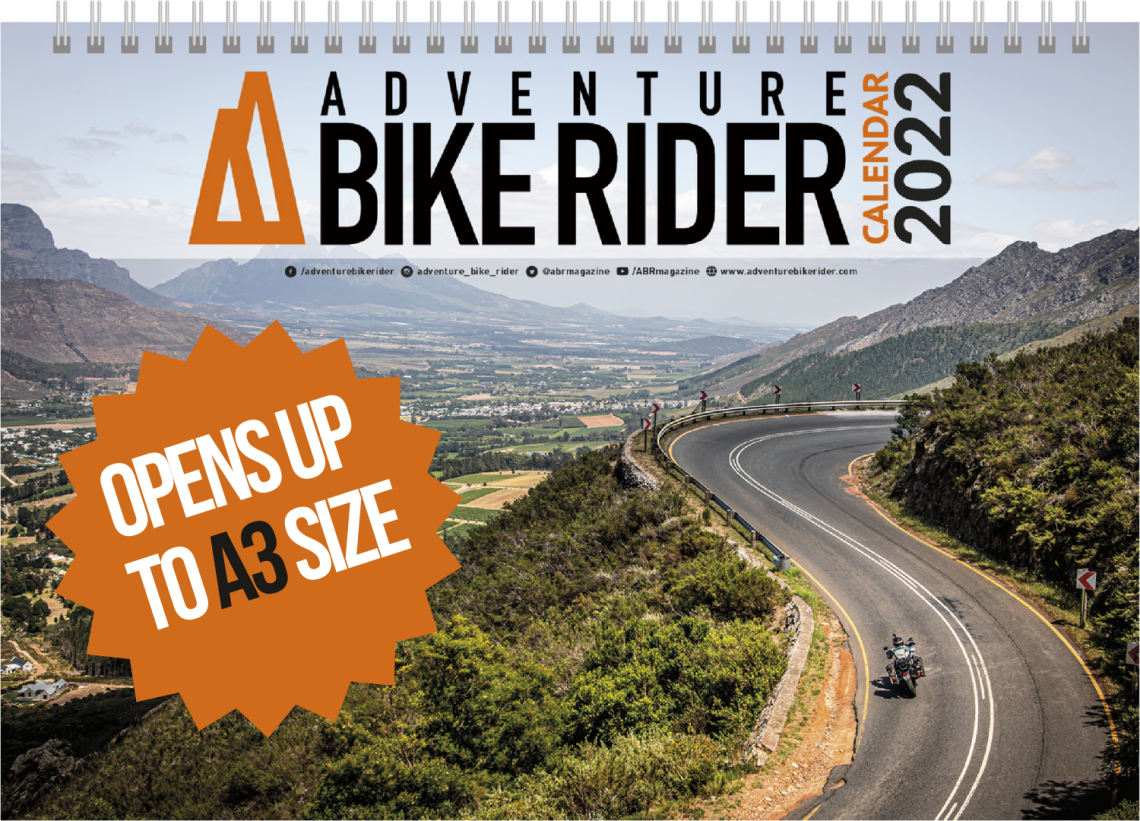 Not only is the latest ABR Calendar filled with the type of photos that'll make you want to pack up your kit and hit the road, it's also bigger than ever before.
The calendar opens up to A3 size, giving the fantastic imagery even more space to wow you. That extra space also means there's plenty of room to plan your adventures below.
That's pretty handy because, trust me, looking at this calendar for 12 months is going to leave you with a serious case of wanderlust.
Every previous calendar has sold out
This is a simple one. Each and every year the ABR Calendar has sold out, and this one will be no different. So, don't miss out!
Bag yours today and guarantee it'll arrive before Christmas, ready to be wrapped and given as a gift, or hung on your wall when the clock strikes 12 on New Year's Eve.
Order yours today
So, there we have it, three reasons that you need to buy your ABR Calendar today. But hey, let me throw in a fourth for you, we'll call it a sweetener.
Order now and we'll throw in free delivery as well. You can't say fairer than that, ey?