Regular followers of ABR's Facebook and Instagram feeds may be familiar with adventure bike riders Verena and Martin, or The World Spins as Fast as we Ride, as they're known online.
We often share stunning photos and videos from their journeys throughout the world (like the one below), with the duo usually riding their two BMW R 1200 GS Adventure bikes.
The couple both work as teachers for day jobs, but they spend as much spare time as possible travelling on two wheels. Destinations so far have included Morocco, Sardinia, Madeira, Scotland, Portugal and Mallorca, to name but a few.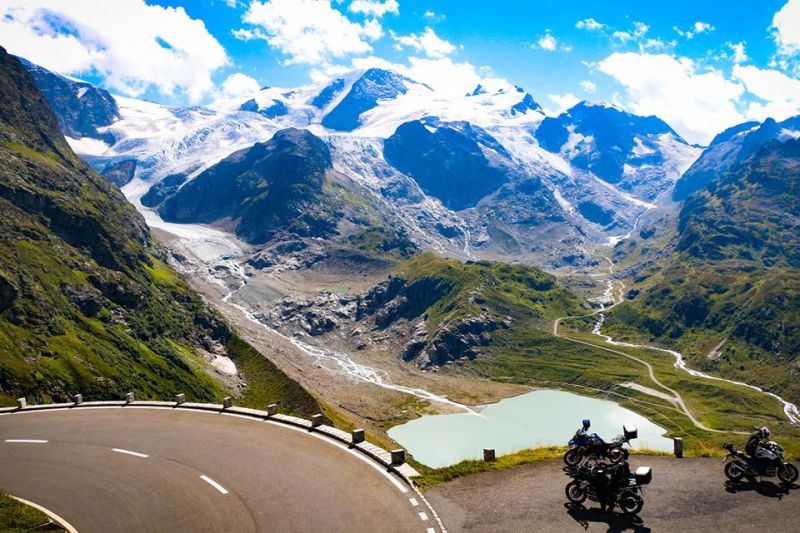 Motorcycle to Nordkapp
For one of their most recent adventures, Verena and Martin decided to motorcycle to the top of Europe. They travelled almost 4,500 miles from Vienna in Austria, to Nordkapp in Norway, the most northerly place you can drive to on the continent. Fortunately for us, they documented the whole trip on camera and have produced a beautifully shot teaser video that'll get you dreaming of riding off on your own two-wheeled adventure.
Firstly, they loaded their two GSAs on trains to Hamburg and then Helsinki, before following the Trans Euro Trail more than 1,800 miles north through Finland and Norway.
They saw spectacular sights and experienced incredible riding as they travelled further and further north. This included the privilege of seeing whales breaching the water in front of their eyes as they sat looking out over a fjord one sunny morning.
The journey took them four weeks in total and was in Martin's words, "an amazing experience". Check out the teaser video below…
You can explore more of Verena and Martin's travels on their website World Spins As Fast As We Ride.