With spring touring plans cancelled due to the lockdown, and tricky decisions to be made about summer riding (find out where you can currently tour in Europe here), Bryn (ABR's editor) and I were sat in the office a few days back discussing possible winter riding adventures when he shared his dream to ride to Nordkapp, mainland Europe's northernmost accessible point, during winter.
It sounded like an epic adventure, travelling through the picturesque country of Norway, past the Arctic circle with the northern lights shimmering over the horizon at night. And, while we'll continue to dream about doing it one day, we've discovered a pair who made the trip riding from Turin to Nordkapp on Ducati Multistrada Enduro 1200s.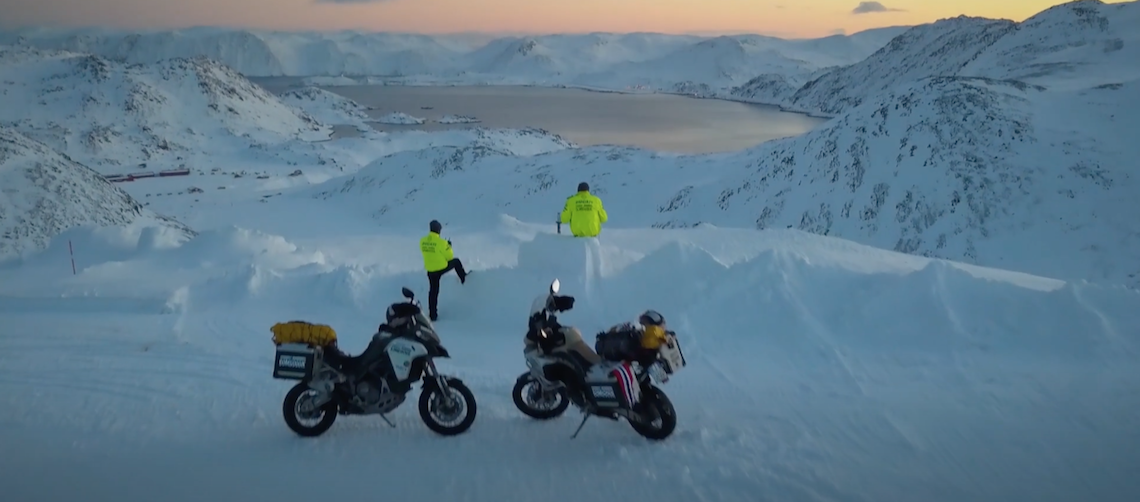 Riding to Nordkapp
The video starts with some stunning footage of the vast scenery of Norway, covered in a thick blanket of pure white snow. It looks inhospitable, a world away from the weather conditions we'd be comfortable riding in.
But the pair rode through it, cruising in snow storms and down empty snow and ice-covered highways. Footage shows them skirting the edges of vast fjords, screwing snow studs to their tyres and even camping in the deep snow, before finally making it to the iconic globe at Nordkapp, having travelled as far north as roads will take you in Europe.
All we can say is hats off. While Norway is a firm favourite for many bikers who have ventured that far north, we don't think many would be prepared to take it on during winter, and with good reason. A true adventure, and one that we hope to replicate one day. For now, check out the video below.
We'd love to see your footage of motorcycle trips that you've taken. If you have a video you'd like featured please email them to me at [email protected]