British motorcycle clothing brand, Spada, has released a new touring suit that's looking to be spot on for the adventure bike rider. The Stelvio jacket and trousers have been designed with rider protection in mind with fast-drying, waterproof materials keeping the wet stuff out more effectively.
The new jacket and trousers feature a 100% polyester outer construction for increased strength and abrasion resistance, and the jacket also includes Level 1 Terktoform CE armour and a CE back protector, while the trouser has CE Level 1 knee and thigh pads.
According to Spada, the company has picked polyester as it's quicker drying than other materials, which is good news if you find yourself caught in a sudden downpour with hours of riding time still ahead of you. The jacket and trousers make use of a fully waterproof fixed membrane which helps keep you dry.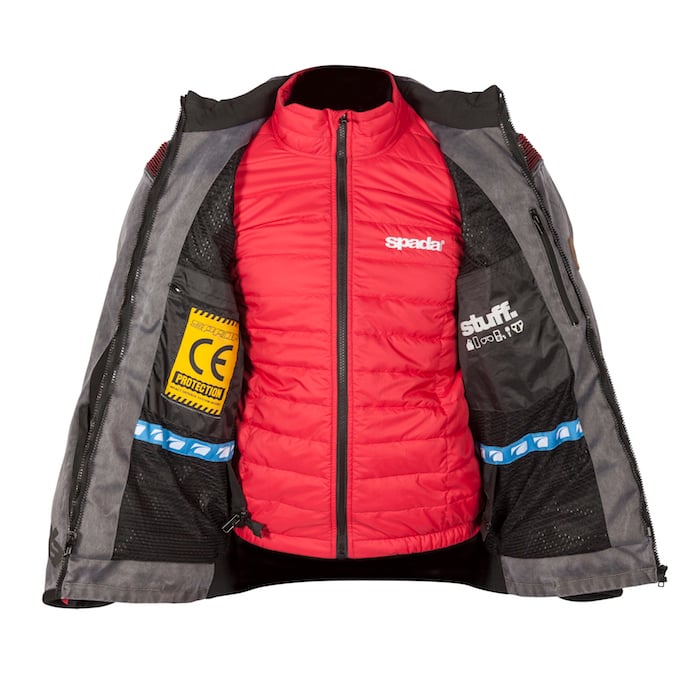 If you're lucky enough to be adventuring across countries or, let's face it, if you ride in Britain, you might be subject to rain and sun all in one ride. In this kind of scenario, the Stelvio Jacket is particularly handy with a fully detachable 'puffa' styled thermal lining jacket and Ventech cooling, meaning you'll kept comfortable in all weathers.
The Stelvio trousers feature fully removable braces and something called 'AntiRoll' pocket stitching, which has been designed to prevent keys and coins falling out of your pockets when you get on and off your bike.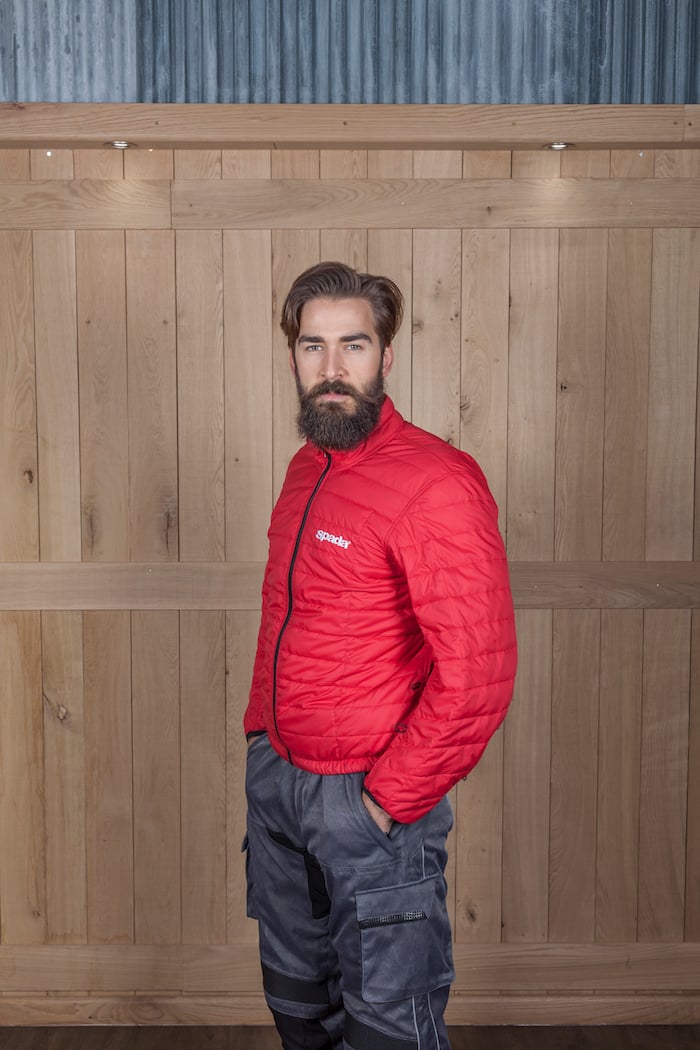 The material on both products also receives a bespoke vintage treatment to create an attractive outer finish that will organically age as time goes by.
The jacket is retailing at £199.99 and the trousers are going at £139.99. Both are available in sizes S – XXL. To find out more information, head over to the Spada Clothing website.