Sam Sunderland, a UAE-based rider originally from Dorset, made history on Saturday by becoming the first British competitor to win the Dakar Rally in any classification.
Before claiming his title, Sunderland was the first British rider to win a stage of the Dakar since John Deacon back in 1998.
The 38th edition of the rally began in Asuncion, Paraguay and ran through Bolivia and Argentina. 27-year-old Sunderland finished 32 minutes ahead of his nearest competitor, Matthias Walkner of Austria, after the final stage in Argentina.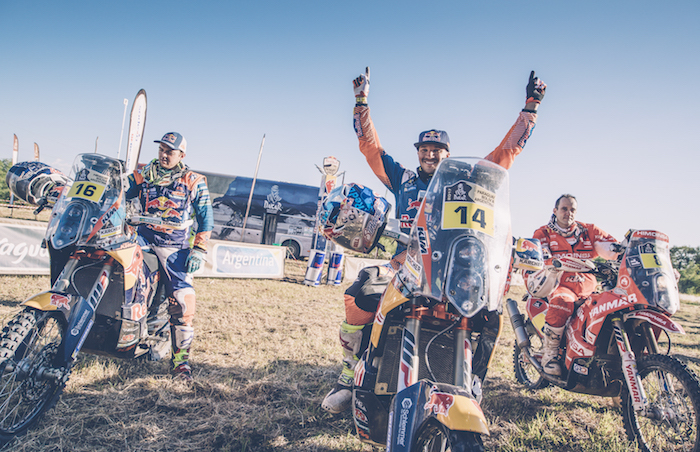 Photo: Flavien Duhamel/Red Bull Content Pool
This was Sunderland's third attempt at winning the famous race, having been forced to retire in 2012 and 2014 with mechanical problems. The 2016 winner, Toby Price of Australia, pulled out of this year's race during the fourth stage.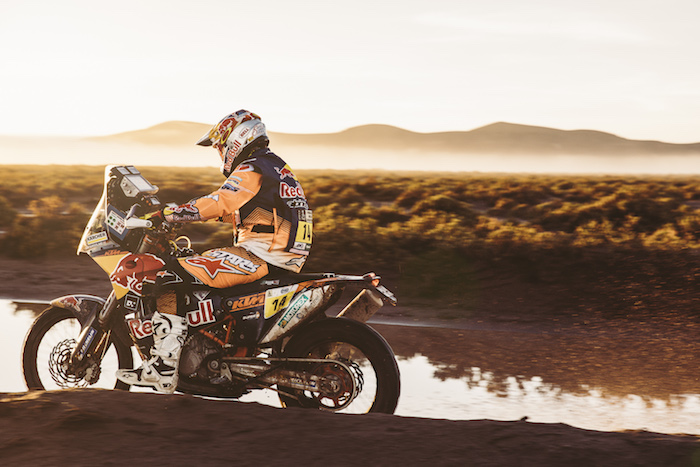 Photo: Flavien Duhamel/Red Bull Content Pool
"Unbelievable. When I crossed the line I felt all the emotion hit me. The weight on my shoulders of the race over the last week, leading the rally has been really heavy," said Sunderland.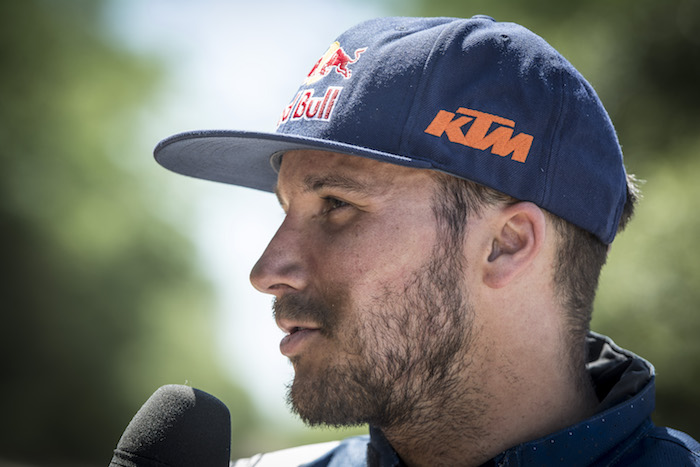 Photo: Marc Bow/Red Bull Content Pool
"It's the first Dakar I've ever finished and to finish first is an incredible feeling. I'm really lost for words."
"It's incredible to be the first Englishman. Hopefully we can create some English interest now because so far they've not been reporting much, but I hope we can change that."
Intro photo: Marcelo Maragni/Red Bull Content Pool