RST Pro Series X-Raid textile trousers: £219.99 
What is it? Textile motorcycle trousers from British brand RST.
I once owned a motorbike that pooled water on the seat just in front of my crotch when it rained. I also happened to own a pair of motorcycle trousers that leaked like a sieve. The result was some of the most uncomfortable riding of my life. I've learned that cold and wet legs soon make for a miserable riding experience, no matter how warm and dry your top half is.
I had no such issues on a recent 460-mile roundtrip to Cornwall while wearing the RST Pro Series X-Raid trousers. It was the first time I'd donned the stylish looking textiles and I was hugely impressed. The journey consisted of eight hours at motorway speeds, lashing rain, high winds, and plummeting temperatures. The trousers kept my lower half dry and warm throughout.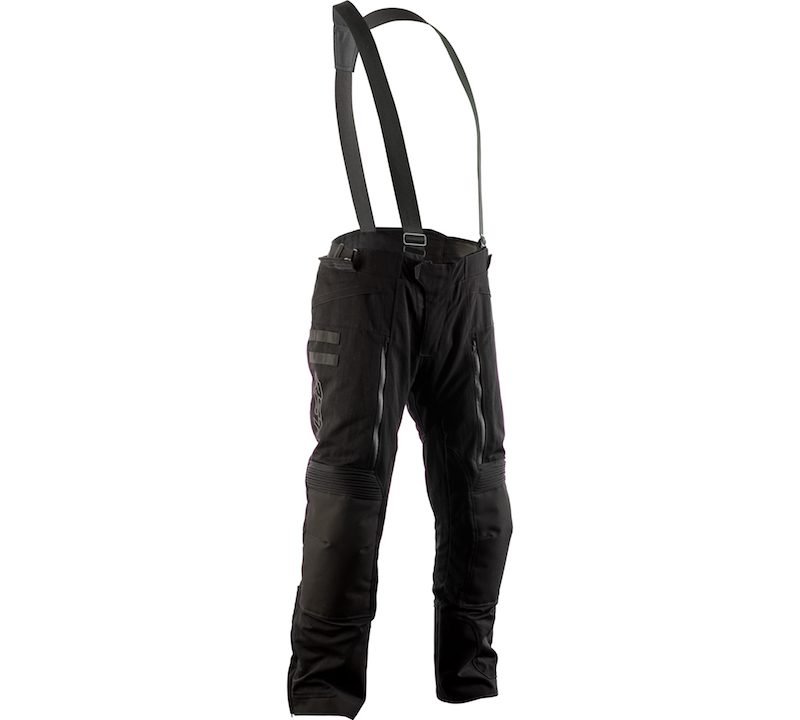 Made from abrasion resistant ripstop and Cordura fabrics, the RST Pro Series X-Raid trousers feature a fixed SinAqua Pro waterproof lining and a removable thermal lining. They also have CE Level 2 armour at the knees as standard and a pocket for optional hip armour.
Overall, the trousers feel well-designed, noticeable in features such as the inclusion of removable braces, waterproof zips with substantial storm flaps, and two large vents on the thighs (though they are backed by the waterproof lining so their effectiveness will be limited on warmer days). They also look stylish and feel comfortable to wear.
The trousers also have a matching jacket, the Pro Series X-Raid, which retails at £259.99.