With so many new bikes coming out year on year, the temptation is always there to upgrade to the latest model.
In a perfect world, we'd all have aircraft hangers full of our dream rides and we could pick and choose whichever takes our fancy on the day, but for most mere mortals this is rarely reality. Whether it's a limit on funds, space or the other half putting their foot down because they say five bikes is already enough, it's never straightforward.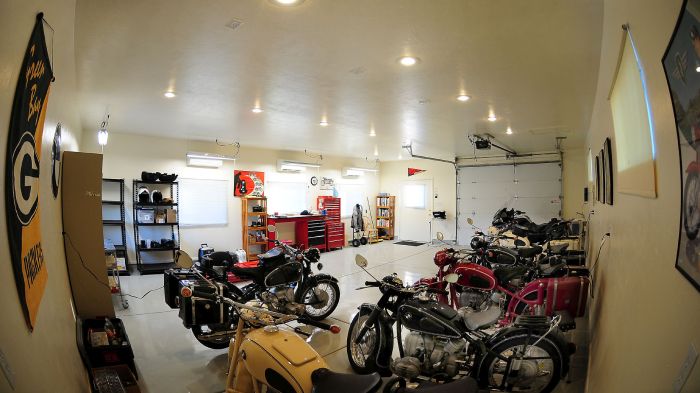 Photo: Jeffrey M Dean
While you can look into renting extra storage if your garage is a little on the small side, or file for divorce if your significant other fails to see the need for a sixth motorcycle, if it is a lack of cash holding you back, you'll probably look at selling your current bike to raise the funds for your purchase. There are a number of ways to approach this. You could trade it in with a dealer, sell it privately or sell it to a company that buys bikes.
All have their advantages and disadvantages, but there's always that soul destroying moment when your bike is valued at a price way under what you thought it would be worth. It can be a really deflating moment, especially if you were counting on that money to put towards a new machine.
So, to help you out, we've teamed up with the guys at We Buy Any Bike, experts in buying used bikes, in an effort to explain how you can try and maximise the value of your bike when trying to shift it on.
The basics
Some aspects are straightforward and would figure in your thinking no matter what vehicle you are planning to sell. Things like the number of previous owners, how detailed and frequent the service history is and how the bike's bodywork looks will all play a part in helping you maximise your resale value.
We Buy Any Bike experts also recommend keeping the core of the bike as original as possible, so even if you have added aftermarket parts, it's worth hanging onto the originals for when it comes to selling the bike on. Plus, depending on what the parts are, you could potentially sell these aftermarket accessories, and raise more money to invest in a new bike.
Having said that, there are those in the second hand market who see value in a bike with plenty of extras. This is especially the case with adventure bikes, where the addition of items like panniers, hand guards, engine guards or an extended windscreen can help you get a better price for your second hand bike.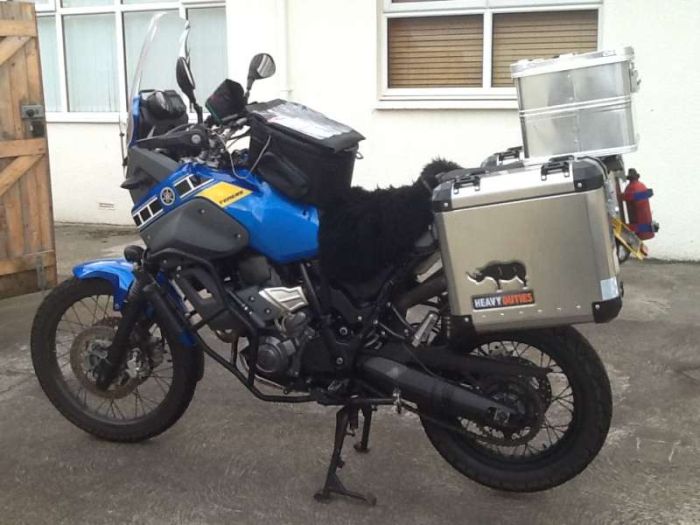 Photo: Boatman (ABR Forum)
Bike maintenance is the key
Beyond the basics, the value of your bike is likely to come down to how well-maintained it is. A big part of this will come down to whether it has been serviced in accordance to the manufacturer's guidelines, but regular bike maintenance and conditioning will lend itself to a higher resale value when the time comes, too.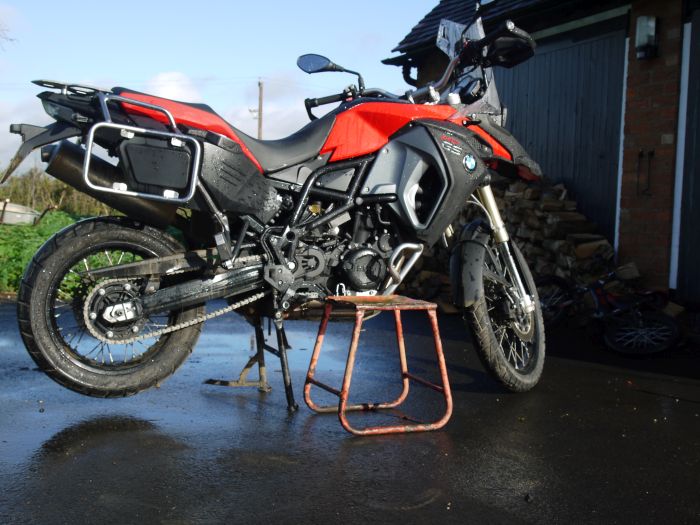 It might sound obvious, but make sure you clean your bike regularly, especially in winter when corrosion-causing salt will be all over it. Applying an anti-corrosion treatment such as ACF-50 will really help keep the metals of your machine in a fine condition, no one wants to see rust on a vehicle they're going to be buying.
Use this checklist before selling your bike
To help ensure you get top dollar when you come to sell your bike, we've put together a checklist of everything you'll need to ensure is in good order before advertising it to potential new owners:
Good condition of drive chain and sprocket
Tyres are in good condition and have a sufficient, legal amount of tread all the way around
Check for damage to the wheel rims
Front of the bike in good, working order, i.e. brake and clutch levels, bar ends, instruments, lights, indicators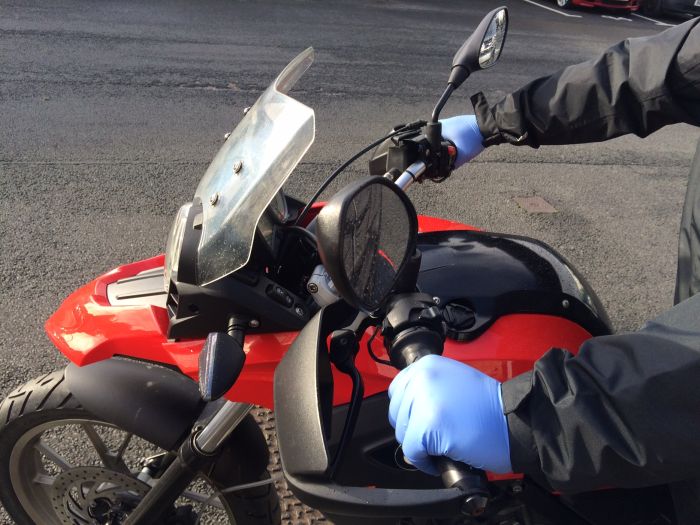 Check all wiring in working order
Check no rust on frame is visible
Check for good engine condition, looking at the block, plugs and radiator
Look out for any leaks
Check that the paintwork is in good condition and not scratched or blemished beyond what you'd expect for the bike's age
If all of the above is in order, and you have looked after your bike during your ownership, you should be in a good position to maximise its resale value. In this case, it's now down to you to choose how you're going to sell it, which normally comes down to personal preference.
Selling the bike
If you're planning on trading your bike in at a dealership, shop around and get quotes from multiple places and see which one will give you the most money for your second hand steed.
If you are selling privately, it's essential to do a bit of homework and research the market to get a good idea of how much similar bikes are being sold for. eBay's search facility is great for this as you can filter results by completed and sold listings.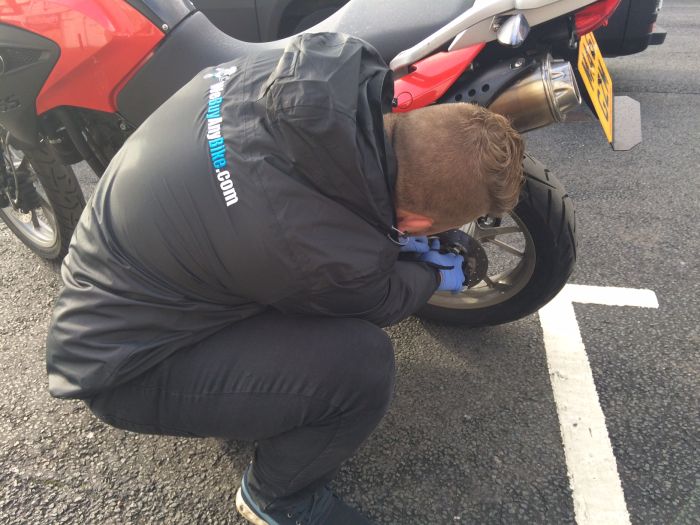 The third option is the easiest of the lot, with minimum faffing involved. Sell it to a company that is dedicated to purchasing used motorcycles, like WeBuyAnyBike.
All you need to do is enter you motorbike details and you'll get a free quote. If you're happy with the price you have been offered, the firm then contacts you before arranging to pick up the motorcycle from your home at a time to suit you. You'll then receive your payment before they take your bike away.
Of course, it's entirely up to you how you sell your bike, but the most important thing is that you sell it for a price you are happy with.
Ran by motorcycle enthusiasts, WeBuyAnyBike.com is a firm that offers riders an easy way for them to sell their used motorcycles without the hassle of listing on auction sites or having to potentially deal with tyre kickers and time wasters. It is the only UK website that offers an instant, online valuation of your motorcycle, and you can find out more here.