Is it just me or is there just something about motorcycle auctions that get the adrenaline pumping. I even find auctions on eBay get the blood pumping during a vicious bidding war. However, down at the auction rooms is where the real magic happens. I don't know if it's the smell of two-wheeled machines in the air, seeing the whites of your bidding opponents eyes, or the auctioneer speaking at a rate of 0-60mph in 1.5 seconds, but buying at auctions is, and always will be pure excitement.
Now, imagine how exciting auctions would be if you had all of the stacks in the bank – and I mean, serious stacks. Yep, having more noughts than sense is something that unfortunately most of us will never even get a sniff at, but we can always dream, eh? So with pipe dreams in mind, we've teamed up with international auction house, Bonhams, to look at 10 of the most expensive motorbikes sold at auction.
#10 The 1942 Crocker V-Twin Big Tank
$385,000 (£258,000)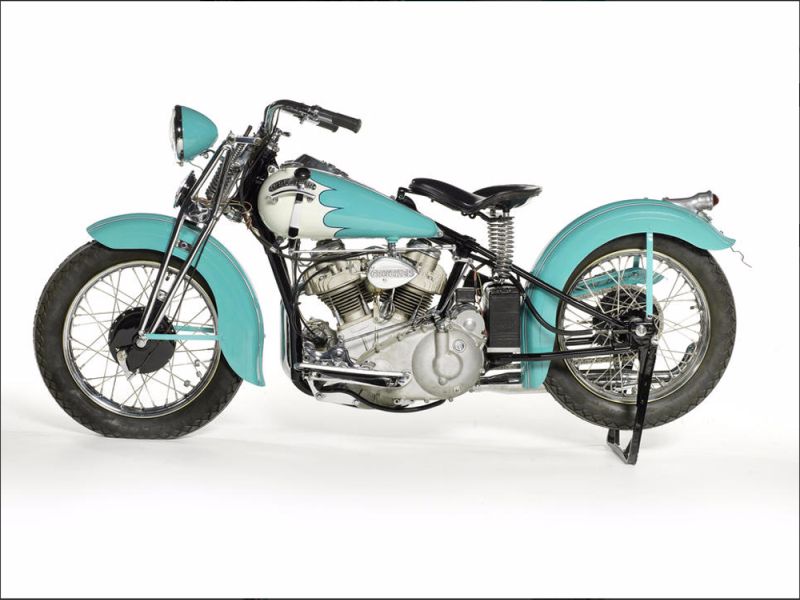 The Crocker V-Twin concept was developed in 1935, in California, and only 72 of the machines were ever made. The bike reached speeds of up to 60mph which, at the time, was said to be faster than any other of its competition on the market. This particular bike sold at auction in 2015, with the winning bid being a staggering $385,000, which is approximately £258,000.
#9 The 1926 Brough Superior S S100 Alpine Grand Sports
£280,000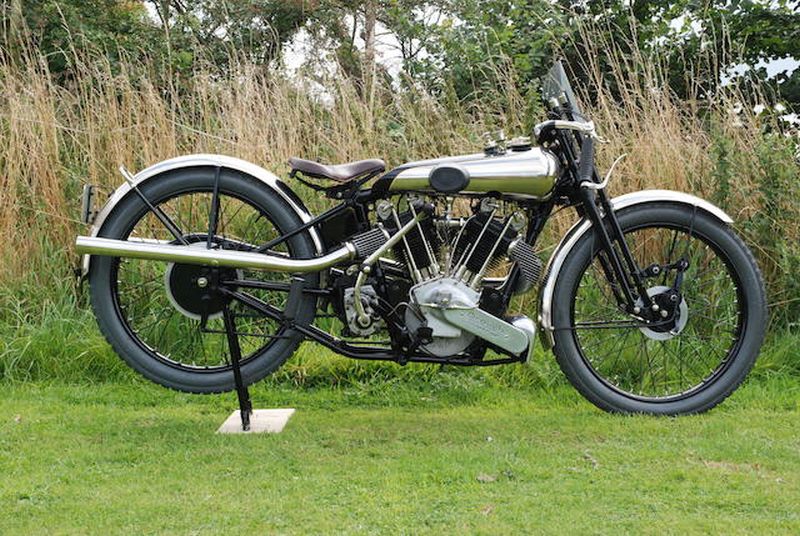 Sold by RM Auctions, in London in 2012, this Brough Superior achieved £280,000 under the hammer. The bike had many different owners between the years of 1926 and 2005, in fact, it was believed to have changed ownership around seven times. The bike's owner in 2005 completely rebuilt the bike which took just under 10 years to complete.
#8 The 1922 Brough Superior SS80
£291,000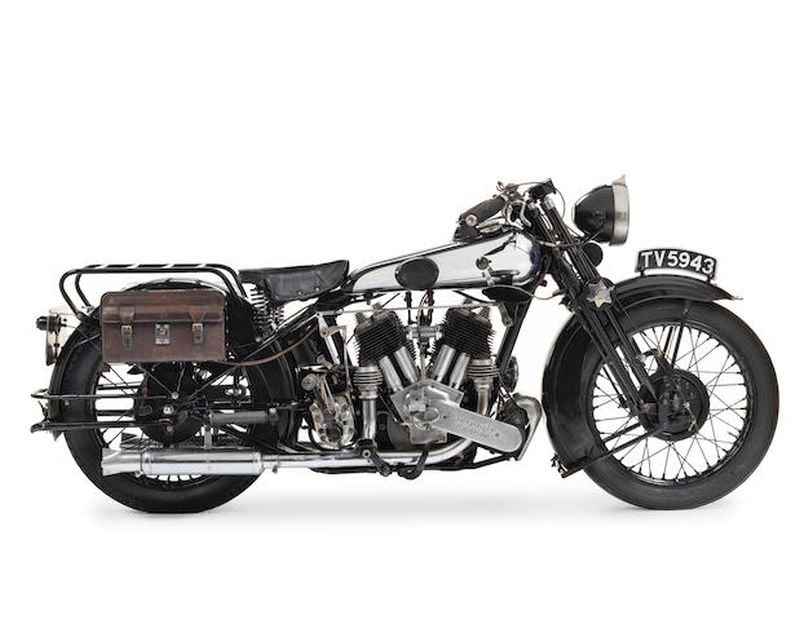 Sold in England, in 2012, this Brough motorcycle had a colourful history. Raced by George Brough himself, the bike successfully won him over 50 races in a row in the early 1920s. The bike retired on its 52nd race when Brough came off at speed of around 100mph, ouch! This beautiful machine was sold for £291,000, by H&H Auctions.
#7 The 1911 Flying Merkel Board Track Racer
$423,000 (£283,000)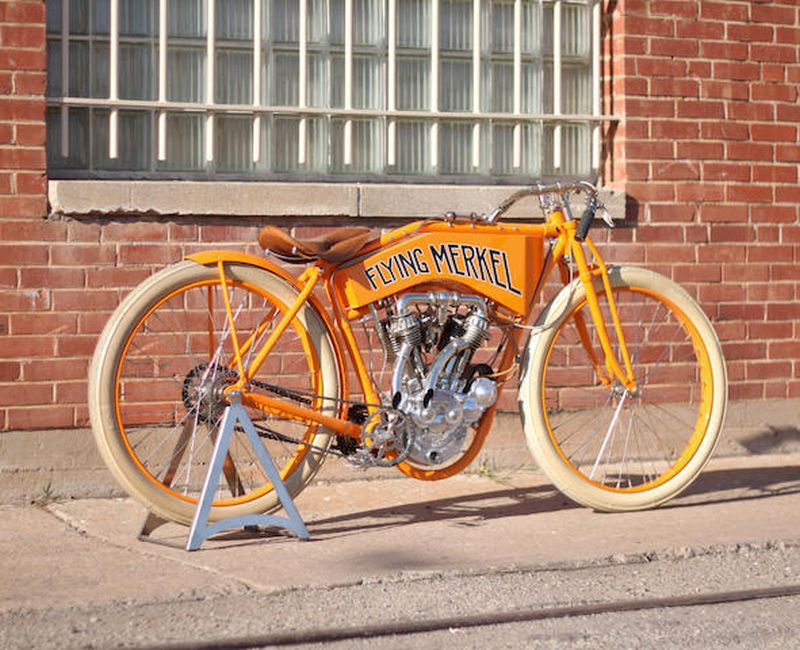 For many years, it was believed that this model of motorcycle was completely extinct. That was until, to everyone's surprise, this one was found by a collector in the 1980s. Due to the bike being so rare, it was later sold for $423,000 (approximately £283,000), in March 2015.
#6 The 1951 Vincent White Shadow
$434,000 (£320,539)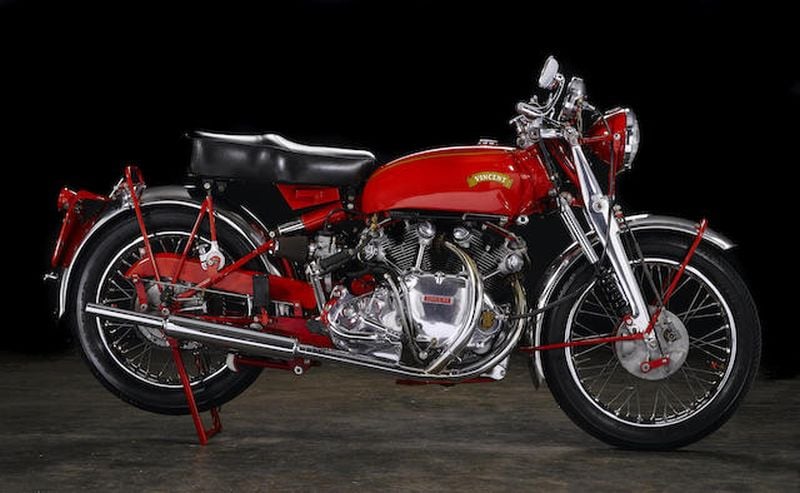 Sold by none other than Bonhams themselves, in Las Vegas in 2016, this very rare 'Chinese Red' Vincent White Shadow was sold for a whopping $484,000 which is approximately £320,539. In fact, due to its colour, this 1000cc twin was so rare it was believed to be the only one of its kind that was made.
#5 The 1931 Brough Superior BS4 Project
£331,900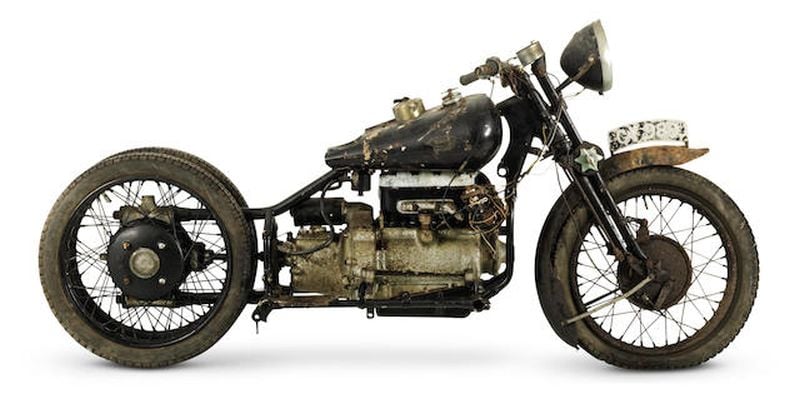 With only 10 of these machines ever made, and being one of only seven that survived, the 1931 Brough Superior 800cc it's not surprising that this classic was sold by Bonhams for £331,900. It was believed to be the model which rider Hubert Chantrey raced in the MCC Land's End Trail motorcycle race in 1932.
#4 The 1939 BMW RS255 Kompressor
$480,000 (£298,000)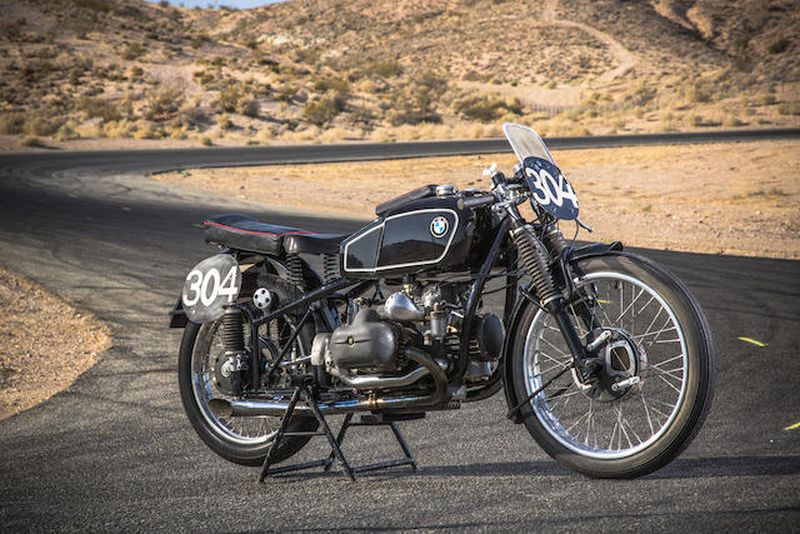 Another sold by Bonhams in Las Vegas, this time in 2013, the Kompressor achieved $480,000 at auction regardless of the fact that it did not have all of its original parts. However, previously owned by BMW works rider Walter Zeller, the bike did have a genuine 1939 BMW RS255 Kompressor engine, making it a spectacular authentic re-creation of the machine.
#3 The 1925 Brough Superior SS100
£315,100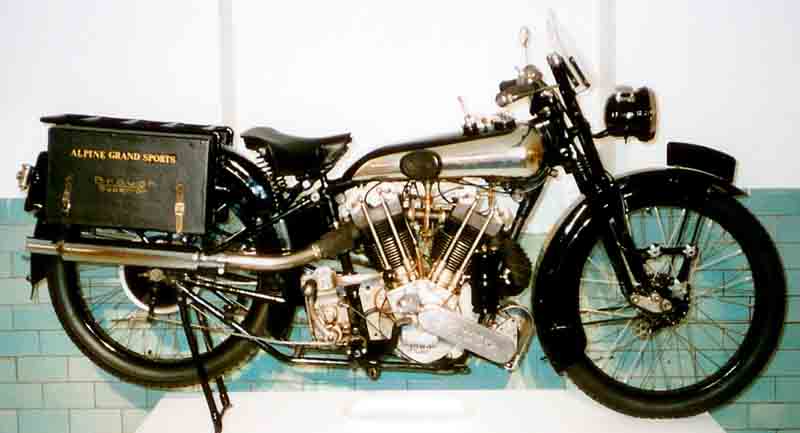 Another one sold by Bonhams, this 968cc SS100 sold for £315,000 in London, November 2014. This bike was a replica of the iconic motorcycle ridden by George Brough in 1925, in the Alpine Trail speed race in Austria, which was considered to be the toughest motorcycle race at the time. George won six trophies including 'best performance' on his machine.
#2 The 1907 Harley Davidson Strap Tank
$715,000 (£481,000)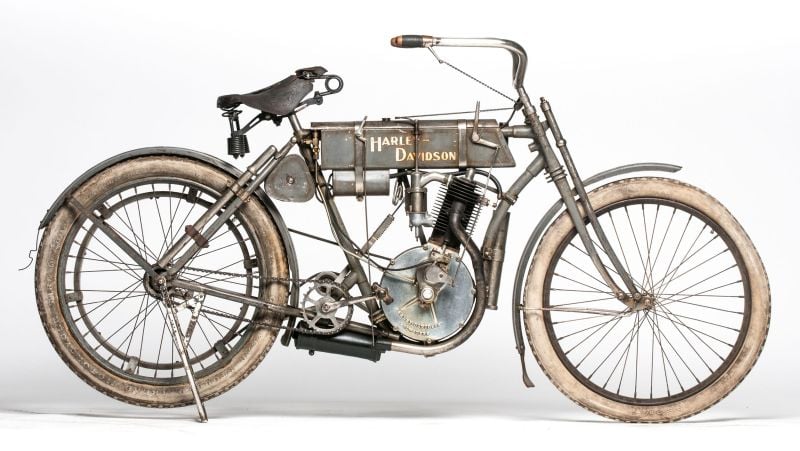 Sold in March 2015, this Harley Davidson sold for a tremendous $715,000, which at the time equated to £481,000. The motorcycle achieved such a high price because it had the serial number #2037, suggesting that it was the 37th Harley Davidson Strap Tank built in 1907, meaning it was the 94th motorcycle ever made by the company.
#1 The 1915 Cyclone Board Track Racer
$852,500 (£573,600)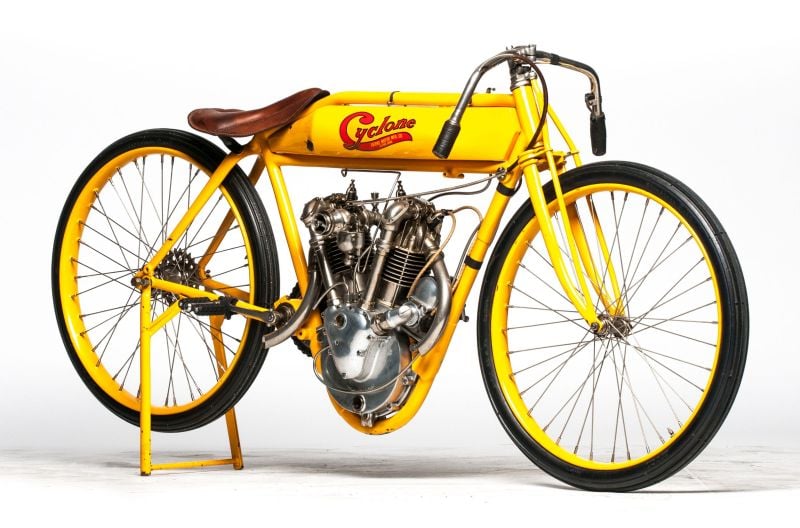 Owned by the man, the legend, Steve McQueen himself, this 1915 Cyclone Board Track Racer was a rare gem due to being one of only 12 of its kind. With its celebrity history, the bike sold for the staggering sum of $852,500 at an auction in Las Vegas, which at the time, was roughly £573,600. The 45bhp engine was a massive achievement for a motorbike at that time and it was recorded to have reached speeds of 115mph.
Luckily for those of us with a more humble bank balance, it's not just the ridiculously priced bikes that go up for auction. In fact, an auction house could be the place that you stumble across a seriously tasty bargain. Bonhams international auction house has auctions across the year in various locations including the UK and US.
The company's next UK motorcycle auction will be held on the 15 October, at the Staffordshire County Showground and over 200 motorcycles will be for sale. Visit the Bonhams website for more information.