The helmet and action-cam market is one which has seen significant growth in recent years with many new products appearing in the sector tasked with taking on market leaders such as GoPro.
Well, now it seems Bell will be taking a step into this market after revealing the Star with 360fly helmet at the Consumer Electronics Show in Las Vegas earlier this month.
As the name suggests, the helmet will feature a 360-degree camera built into the shell which has the capability to record in 4k. It will also feature Bluetooth and Wi-Fi connectivity allowing users to connect it with a smartphone app or stream live video while riding.
Additional features include a built-in GPS sensor to tag locations and a barometer/altimeter and accelerometer while the battery is said to last for up to two hours.
Perhaps most interesting of all is the inclusion of a Collision Avoidance Alert which senses and automatically notifies the rider of oncoming dangers that are outside of their natural field of vision.
Another intriguing feature is the autopilot action tracking which is said to allow users to track and follow the main subjects in their videos resulting in dynamic edits with the rider at the centre of it all.
Details of both of the aforementioned features are scarce, but we do know they will be undergoing a series of trials and tests over the coming months.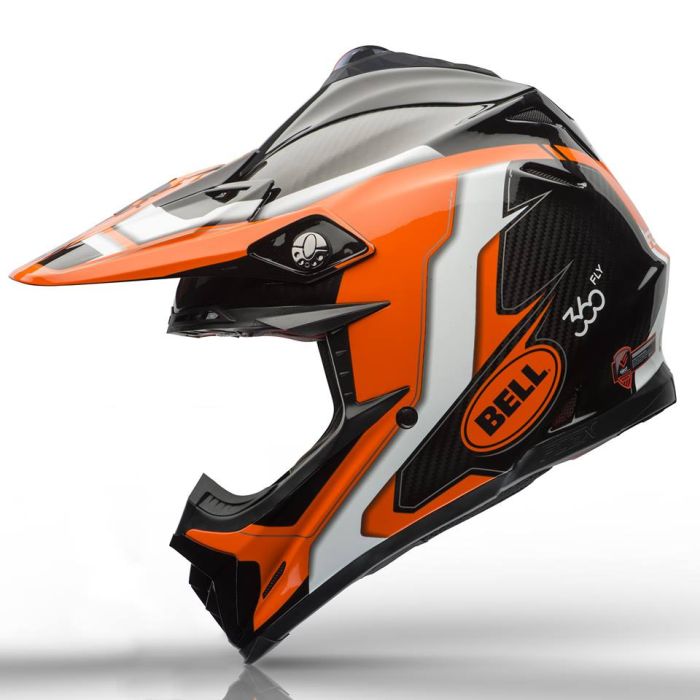 In addition to the street-based Star with 360fly motorcycle helmet, there will also be an off-road version called the Moto 9 Flex with 360fly.