Fans of the BBC TV show Dragons Den may already be familiar with Chris Frappell, founder of motorcycling accessories company Tru-Tension. And if you don't remember him riding into the Den on his motorcycle and winning the support of businessman Touker Suleyman, you might recognise the chain tool he invented, the Chain Monkey, as well as his range of cleaning and lubricating products for bikes. But what was it that propelled a karting enthusiast to being one of the UK's most successful entrepreneurs in the motorcycling world? I caught up with him to find out.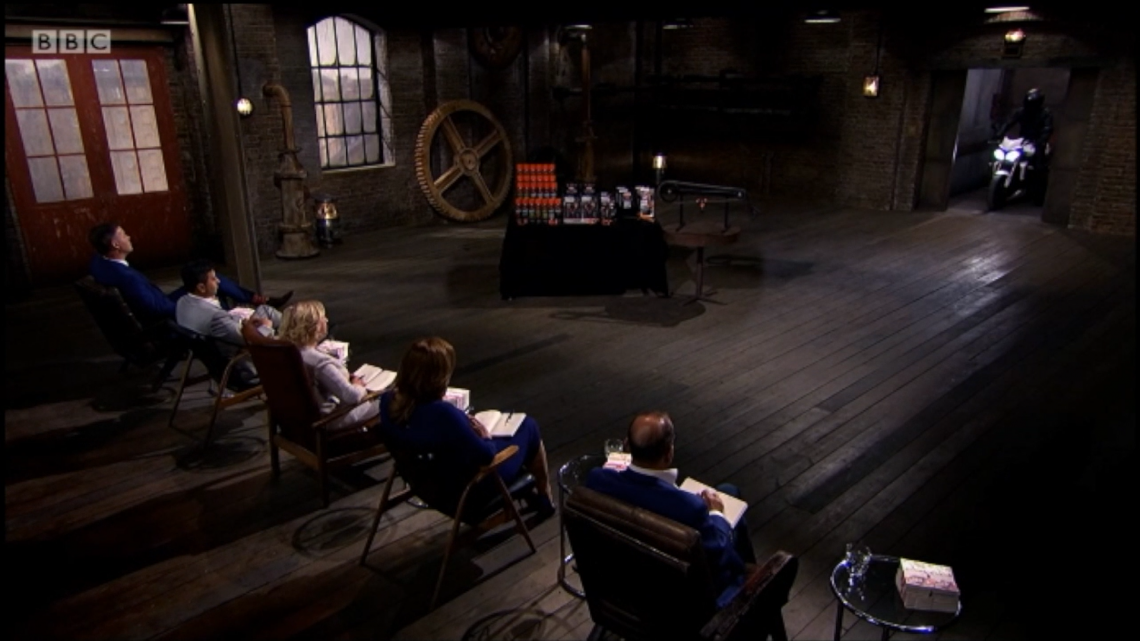 The eureka moment
Chris was born into a bike-loving family and soon developed a passion for motorcycling himself. However, it was while racing on four wheels during his karting career that the idea for the Chain Monkey came to him.
Chris says: "My mechanic at the time was sat there swearing while trying to get the chain tension right on my kart. I had the same issues (on my bikes). I was going back home and having to adjust my chains and all the others at home."
Chris decided to use the knowledge he gained during a university degree in Motorsport Engineering to draw up a design that would solve the issue, before making a prototype at home and fine-tuning the finished product. It was the eureka moment that entrepreneurs dream of: "I thought, hang on a minute, we actually have something here that works." The Chain Monkey had been born.
An instant hit
The concept is simple. Pop the tool on your motorcycle chain, screw in a pre-determined kink in the chain, before tightening it fully and releasing the Chain Monkey, leaving your chain with the exact amount of required slack.
His bike-mad family and karting colleagues were the ideal test group and he began to distribute prototypes among them. It proved an instant hit and before long Chris knew it was time to get the Chain Monkey out to the wider motorcycling world.
Just a year on from creating that first prototype, he had his business Tru-Tension up and running.
"I launched the Chain Monkey and everything went a bit mad really, straight away," Chris says. "We were making and assembling all these products in our lounges while sending them across the world. It was a manic, manic time. I suppose that pace has never really slowed down to be honest."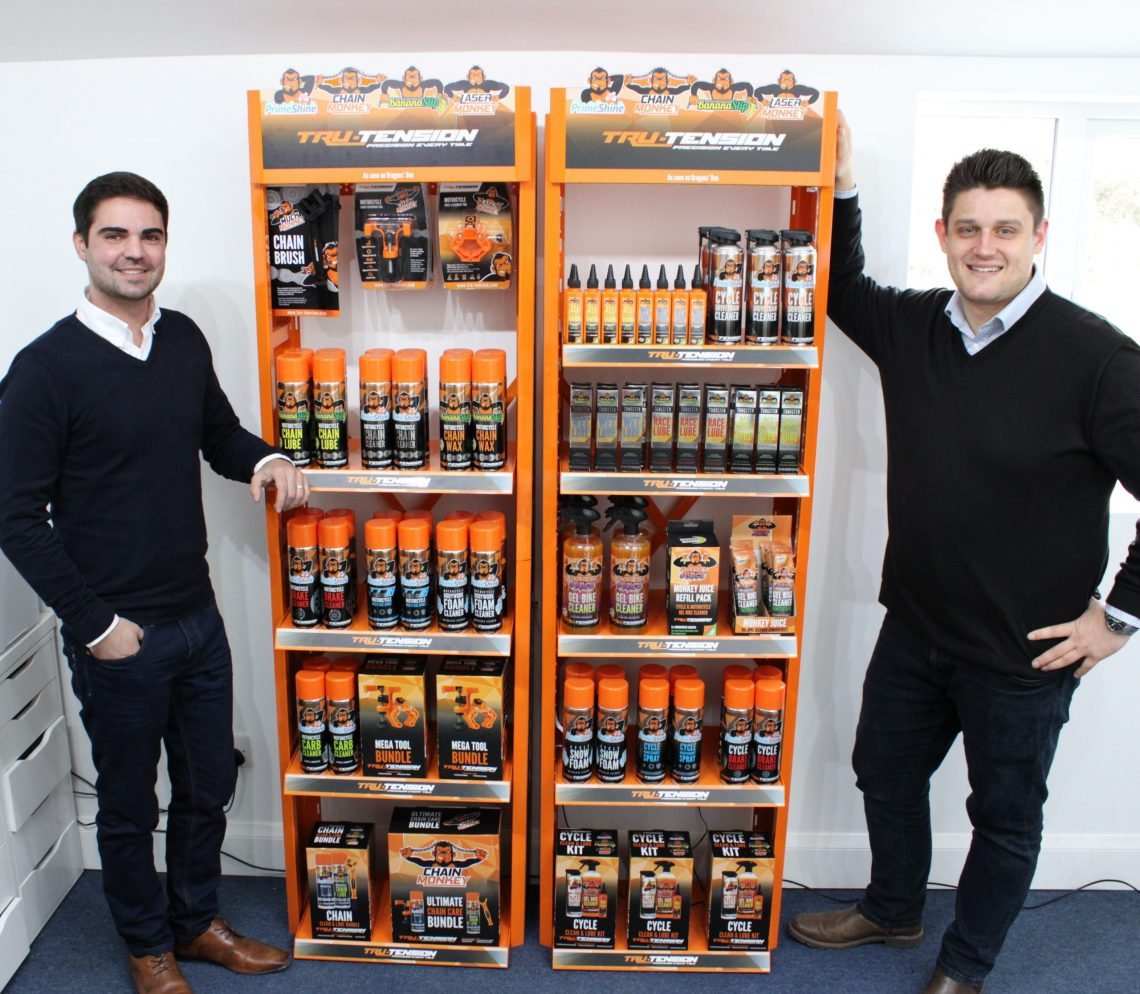 Riding into the Dragon's Den
Not one to rest on his laurels, Chris applied to be on an episode of television show Dragon's Den, a hit series that sees budding entrepreneurs seek investment from a panel of successful businesspeople.
"What they don't show is that I was in the Den for two hours. It's not quite the 15 minutes you see on the TV, it's purely being plugged and plugged with questions. A proper grilling."
Chris emerged victorious though, saying: "I had nothing to hide, and it was really good to come out with three offers, and ultimately Touker's investment."
Since winning the support of, and £75,000 worth of investment from, Dragon and retail titan Touker Suleyman, Tru-Tension has gone from strength to strength with a rapidly expanding range of products, including a laser alignment tool that ensures you rear wheel is perfectly straight.
Thankfully, despite Tru-Tension's healthy growth, there's been no watering down of the biking influence that's been with business since its inception. Indeed, Touker's right hand man Charles is an adventure biker himself.
Chris says: "Charles is an avid rider. He actually has a subscription with you guys. Every time I go in, he's already got it on his desk."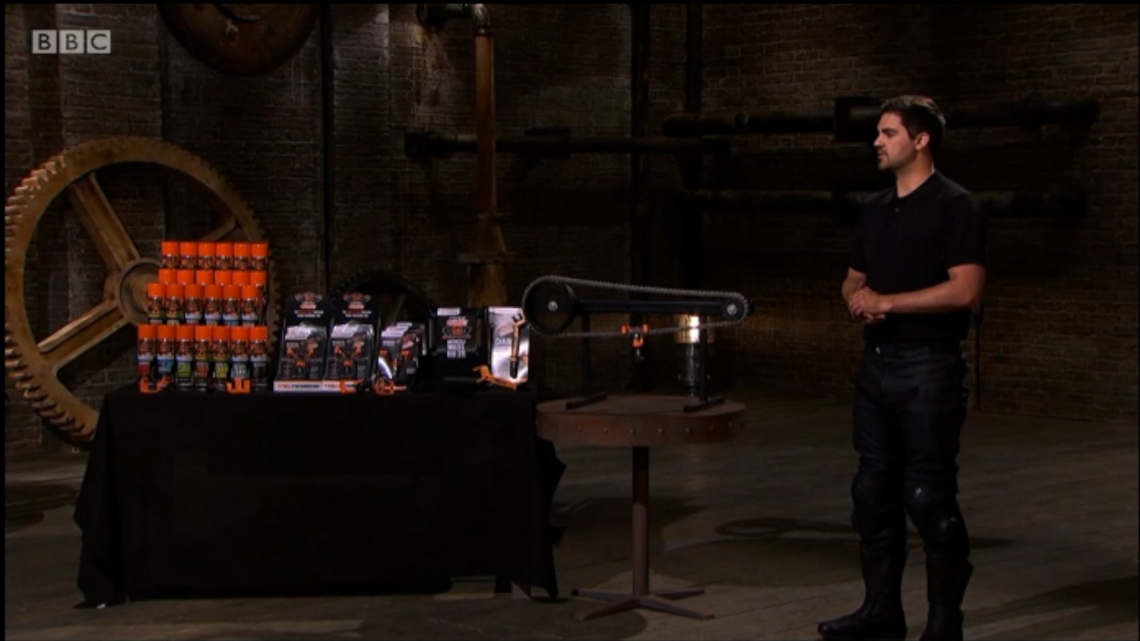 The future of Tru-Tension
Throughout the growth of Tru-Tension, Chris has kept one eye firmly on the future, but despite pressing him for any hints of what we can expect in the coming months, his lips are tightly sealed
"It's a difficult one to answer. Everything is pretty much under-wraps with us." One thing is for certain though, Tru-Tension is a reflection of founder Chris' own core values: "In the team, everyone's passion is innovation, being different, looking at issues in the industry and overcoming them or improving what's already there. Our philosophy is, innovate to drive forward and keep going."
Having gone from assembling products in his lounge, to negotiating with Dragons and seeing his business soar, it's hard to see Chris stopping anytime soon.