Each year, thousands of bikers flock to Switzerland to get a sweet taste of the tantalising mountain roads it has on offer. The Swiss mountains are famous for offering a kind of rugged scenery like no other, the kind of scenery that will shake you to your very soul.
The best part about these mountains for us bikers are the thrilling passes that snake their way up and down these mighty peaks, and if you haven't sampled them yet – oh boy, you're in for a treat. There are many mountain passes in Switzerland to choose from, but a particularly good one is the Grimsel Pass.
Grimsel Pass, Switzerland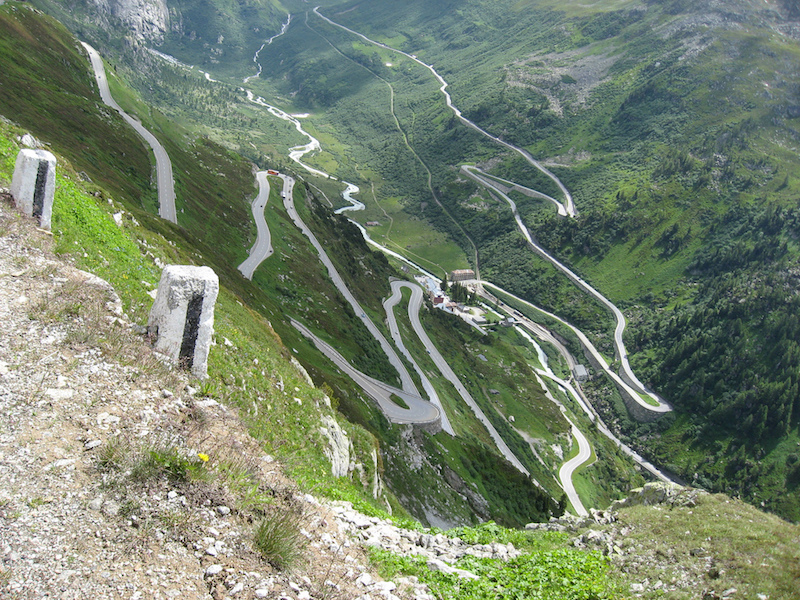 Photo: Prabhakar Baravkar
The Grimsel Pass rises to a thrilling elevation of 2,164m as it crosses the Bernese Alps, starting close to another cracker, the Susten Pass. These three form a fantastic circuit in Switzerland, with the addition of the Furka Pass, and you should aim to tick off all three on a visit to the region.
The Grimsel Pass luxuriously twists and bends through the lusciously green mountain landscape and, in the spring, can often be framed by the sight of the glorious peaks kissed by snow. The pass can often be closed due to snowfall during the months of October through to May, so it's always advisable to check if it's open before you head off to avoid any disappointment.
Not only can you admire stunning mountains as you climb ever higher on this tarmacked pass, but you'll get to witness rich pine forests, glittering reservoir lakes, sweeping valley views, granite rock formations and the smooth curvaceous road before you. The Grimsel Pass truly is a road that will blow your mind.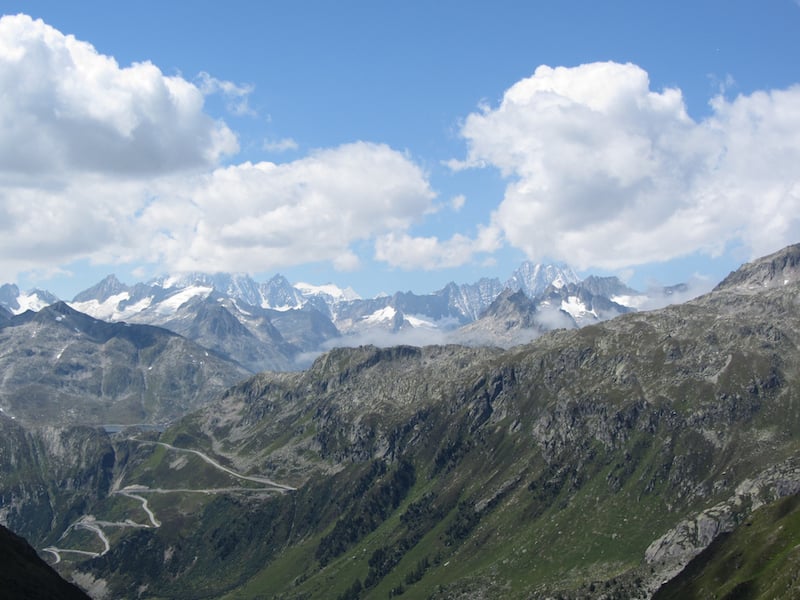 Photo: Andrew and Annemarie
The Grimsel Pass isn't a particularly challenging or dangerous mountain pass to tackle (unlike the world's most dangerous roads), however, it's a road that will fill you with pure joy regardless. This incredible road has some seriously tasty switchbacks, hairpin bends and twisty bits. Though, there are a couple of blind bends and unsighted crests to look out for.
The ride back down from the top of the pass can be a little more difficult, so just be careful on your way back down. The road becomes a little less smooth and somewhat narrower, so you'll need to watch out for oncoming traffic coming around the bends (some of which are blind).
All in all, the Grimsel Pass is a fantastic bit of riding and it certainly needs to be added to your bucket list. You can read up on more of Switzerland's mountain passes on our website, such as the Maloja Pass and the Furka Pass.