Adventure Bike Rider Festival 2018 In Association with Bridgestone Battlax A41
6 to 8 July 2018
With only just over a week to go 'till the 2018 Adventure Bike Rider Festival, please find below all of the details you'll need to know before attending the event.
With this year being a sell-out, it's sure to be a great weekend and everyone at ABR and our partners are looking forward to welcoming you and spending an enjoyable few days in your company.
First Off – The boring but very important stuff
Before attending the festival, there is some important information you'll need to know and be aware of. Please read the following in advance of the festival:
All festival goers will need to sign the event registration and disclaimer documents when you arrive on-site. You can find a copy of them here to read in advance. 
All festival goers will need to adhere to the campsite and on-site trail rules. They are detailed below.
All festival goers taking part in the Trail Riders Fellowship (TRF) organised green lane and on road ride outs will need to adhere to the TRF code of conduct. You can find a copy here.
Location – Getting to Seals Farm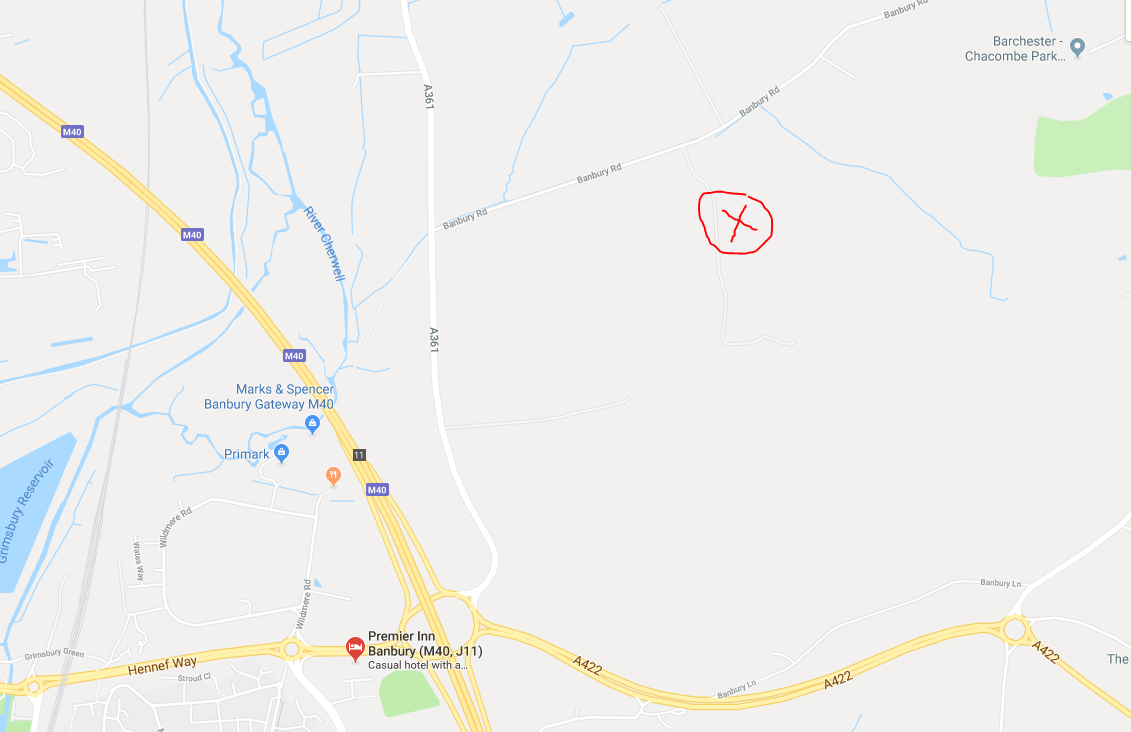 Seals Farm is just over a mile from junction 11 (Banbury) on the M40. From the Junction you'll need to take the A361 signed to Daventry. After approximately 800m take the first right turn signpost to Chacombe. Entry to the festival site is on the right-hand side of this lane after approximately 400m – there will be obvious ABR flags marking the entrance.
The site will be open and staffed from 9am on Friday 6 July and all festival goers will need to be off-site by 3pm on Sunday 8 July.
On Arrival
Follow the gravel lane (don't worry, even the most road-based motorcycles will do it with ease) to the end of the field and you'll find an ABR managed registration and information marquee. You'll need to stop here, register and pick up your festival wristband. NB Please ensure you bring your ETicket which would have been emailed to you at the point of purchase.
Due to numbers attending there will be on-site camp and traffic management in place with staff on hand to help and assist with parking. There will be a designated area for camper vans and once unpacked all cars and trailers will need to be moved from the camp site field to a designated car and trailer parking area.
On-Site Festival Information
If you need any help or information once on-site there will be ABR staff at the registration marquee at all times during daylight hours.
Campsite Rules
It's all about having a great time whilst keeping safe and being considerate of others.
* 5mph Maximum Speed Limit
* No Open Campfires
* Please use the black refuge sacks provided for rubbish and kindly drop off in the skip before you leave.
On Site Trail Riding Rules
Once again, it's all about having a great time whilst keeping safe and being considerate of others
Tracks open at 9.30am

Tracks close at 6pm

Road legal bikes only

Helmet, gloves and boots must be worn on courses

No drinking and riding

No racing – ABR events are leisure riding only

No riding outside marked trails

All routes are one-way only

The Course Marshals instructions and decisions are final and non-negotiable
On Site Trail riding
he Seals Farm location offers excellent on-site trail riding and this year we've pegged out three different trails. Easy, Intermediate and Expert. The tracks will be open at 9.30am and closed 6pm Friday and Saturday with a 1pm cut off on the Sunday
The Easy trail is a long route over open farmland and, if it remains dry, there is little in the way of technical difficulty – just a few whoops and furrows. It's a great route for first timers to test out their adventure bikes on a non-threatening course. Please note, If the ground is wet and muddy it becomes far more difficult.
The Intermediate trail is over open ground with some ruts and tight turns followed by more technical riding on slopes within a wooded area. In wet conditions this route, especially through the wooded area, will become very difficult for riders of big adventure bikes.
The Expert trail is for the experienced rider and is both challenging and tiring when taken on a big adventure bike. There are ruts, tight turns, obstacles and very steep hill ascents and descents. In wet conditions we could decide to close this trail for safety reasons.
On Site Facilities
On Site Catering
There are five catering options on site:
Hugh's Van – anyone who's been to an ABR festival before will know Hugh. Burgers, bacon sarnies, chips… All your basic festival stuff plus an ice cream van. Hugh will be on site for the full event.
Pollock Events – fish and chips specialist, Friday night only.
Shah's – our favourite local Indian restaurant will be on hand with curry and rice par excellence. Evening only from 6pm.
Trailer Trash – Morning breakfast baps followed by the best of Mexican tacos and nachos. On site Friday, Saturday and Sunday.
Awesome Coffee – it's all in the name from early morning to late at night. On site for the full duration
Chacombe Village – a delegation from Chacombe, the local village, will be serving tea and cakes on Saturday afternoon in the main marquee. All proceeds go to good local causes and, well, they are our neighbours for the weekend, so we thought it best to invite them.
On Site Alcohol
We have a full bar service on site with draught beer, and chilled draught lager and cider supplied by local experts Purity Brewery. The bar is situated in the main marquee and will be open from midday until late.
On Site Water
The festival takes place in a field with no permeant services so this year we've hired in a water bowser. The water is signed as 'non-drinkable' and that's what we advise.
We will have ample supplies of bottled water on site, available at the bar in the main marquee and from the registration marquee.
On Site First Aid
Qualified first aiders Cotswold First Aid will be on-site for the duration of the festival
On Site Toilets
We've ladies and gents portaloos plus a urinal
Rubbish and Refuge Management
All festival goers will be handed a black refuge sack on arrival and we kindly ask you to use it for all your rubbish and place in one of the on-site skips before you depart. If you need more please ask at the ABR registration marquee.
Non-Riding Entertainment
We've a couple of ABR marquees at the event the smaller one for registration, information and merchandise and the larger featuring a full bar, tables, chairs and a stage area. Events will take place in or just outside the main marquee.
Friday
All Day – Bridgestone Surprise
5:30pm – Boot wanging (test your might and see if you can set an ABR Festival boot tossing record)
8:00pm – Texan Peacocks – an exciting rock and roll covers party band with a set list from the 60's, 70's to the modern day.
Saturday
All Day – Bridgestone Surprise
5:00pm – Slow bike race
6:30pm – Pub quiz (held in the main marquee)
8:00pm – Live music (Copperhead Road) – whisky-soaked, chicken fried, acoustic classic rock, metal and Americana covers.
Merchandise
Festival t-shirts will be available from the ABR registration marquee
Booking a Green Lane Ride Out
The TRF are our green lane partners and will be running ride outs at the festival on Saturday plus there may be a short ride out on Sunday morning. If you'd like to book a place on a ride out, please do so at the ABR registration marquee. All bookings are on a first come first served basis, so make sure you get in early.
Booking a Road Ride Out
The TRF are our road ride partners and will be organising Institute of Advanced Motorists group ride outs on the Saturday. If you'd like to book a place on a ride out, please do so at the ABR registration marquee. All bookings are on a first come first served basis so make sure you get in early.
Taking Part in the Scattered Navigation Event
The TRF have put together a superb scattered navigation event with full ACU accreditation.
You can take part as a solo rider or join up with a group. If you've not done one of these before it goes like this: you'll be given a list of clues, map reference points and questions for locations in the local area. Your job will be to work out the clues, ride to the location and answer the question.
Those interested in participating would find the following Ordnance Survey maps of great help – Landranger 1:50k Map numbers 151/152. A GPS unit for imputing OS map references would be better still.
These events are great fun and as a bonus we've a couple of TomTom Rider 550 GPS units as prizes for the winners.
The scattered navigation takes place on the Saturday.
You can pick up the Scattered Navigation details at the ABR registration marquee.
Local Facilities
The festival site is two miles from Banbury where you'll find supermarkets, cash machines, garages and fuel plus the local hospital.
The nearest pub which serves food is in the nearby village of Chacombe.
Photography and Video
You are free to photograph and video at the festival and we'd love to see the results. Please post up your finest on the Adventure Bike Rider Facebook page – or PM us the images/video and we'll post them up –  and on the forum over at www.adventurebikerider.com.
Companies Attending

Bridgestone
Our main festival partner and sponsor Bridgestone will be on hand to ensure you all have a good time. They'll be bringing along the Mick Extance Experience where you'll be able to book a slot for trail riding tuition on a dedicated course.
Bridgestone are also running a competition to win a day at the Mick Extance Experience in Wales where you'll get to ride with ABR and Bridgestone staff and be featured in ABR magazine.
Bridgestone are also bringing along a couple of surprise features to keep you entertained when off the bike.
You'll be able to book a trail ride experience with Mick Extance at their on-site stand.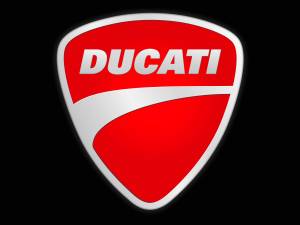 Ducati
Ducati will be on site with over 35 bikes for you to try out both off-road and on road. The company are also sending over a crack riding and instruction team from Italy for the event. That's a big commitment and undertaking.
Ducati will be setting up their own off-road circuit at the festival site and the road rides will explore the excellent tarmac to be found in the Oxford/Warwickshire/Northants countryside surrounding the festival site.  You can book your off-road and on road test rides at the Ducati stand.
Test bikes include the Multistrada Enduro for the off-road course, and the Multistrada 950 and Multistrada 1260 for on road.
Ducati are also bringing a coffee stand all the way from Italy.

Triumph
Triumph will be on site with five variations of the Tiger 800 and 1200 plus a Street Scrambler for road test rides around the local area. Test ride spots can be booked at the Triumph stand.

Rally Raid
Rally Raid will be bringing along a converted Honda CB500X and two converted BMW G310GS for test rides. You'll be able to test the bikes out on one of our on-site off-road trails and talk to company staff first-hand about the modifications made to the bikes.

TRF
The Trail Riders Fellowship (TRF) will be leading green lane rides and on-road rides plus organising the Scattered Navigation Event. If you've any questions or need advice on riding green lanes TRF staff will be manning a stand at the festival and will be more than happy to help.
Booking green lane and road rides will be through ABR staff at the registration tent.
Bike Hike
Pete Leach from Bike Hike will be on-hand to assist with any mechanical problems or if your bike packs up he'll even take you both home. Pete will have an LWB Sprinter on-site fitted out with a compressor, full range of tools, loading ramp and enough room to carry two large adventure bikes.
Last Word
Last but certainly not least, I hope we get some good camping and riding weather and all have a great time at the festival. You can be assured that all ABR staff and contributing companies and organisations will do their best to make sure we achieve that aim.
See you at the festival and…. mine's a Guinness
Alun Davies
Founder of ABR Magazine