If you haven't already watched the video of Ronnie Pickering in a fit of rage after being overtaken by a moped then where have you been?! It's everywhere! The video shows a motorcyclist on a moped overtake a Citroen Picasso at a junction before being hounded by the driver and subsequently threated with a bare knuckle fight.
>>> Watch the full video of the Ronnie Pickering incident by clicking here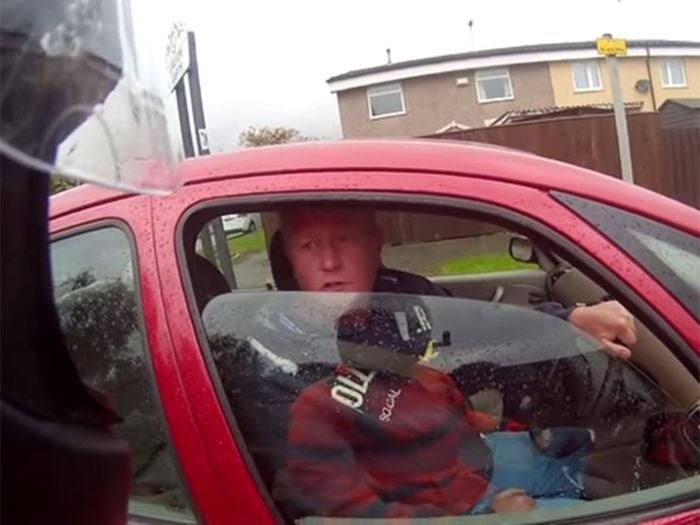 The video was all very shocking and an extreme example of road rage, but the best bit has to be where the driver, who was clearly bubbling with anger, asks the rider, "Do you know who I am?" Of course, the motorcyclist has no idea leading to this hilarious exchange:
Rider: Come on then who are you?
Driver: Ronnie Pickering.
Rider: Who?
Driver: Ronnie Pickering.
Rider: Who?
Driver: RONNIE PICKERING!
Rider: Who the f***s that?
Driver: Me.
If you haven't watched the full video you really need to as it is both hilarious and alarming. Perhaps predictably, the video has gone viral leading to some great reactions on the internet from memes to witty tweets. The best reactions though are the popular and well-known videos that have been edited together with Ronnie Pickering. So, sit back and enjoy!
Christina Perri ‒ Who do you think you are? (Ft. Ronnie Pickering)
Batman's identity is revealed
https://www.youtube.com/watch?v=xiJr2BMEzeE
Ronnie Pickering is James Bond
Ronnie Pickering vs. Eminem, Breaking Bad and Rihanna