It hasn't even been launched yet, but the Sinnis Terrain T380 may well be the best value adventure bike ever made.
The latest offering from the Brighton-based company is due to hit dealerships in January 2020. Although an official RRP hasn't been released yet, we can reveal it is expected to be priced at around £3,500.
This represents huge bang for your buck, particularly when you take a closer look at the machine and realise it has been designed as a serious rival to the more established manufacturers. But what makes the Sinnis Terrain T380 even better value for money is the fact it comes with a full set of aluminium luggage as standard.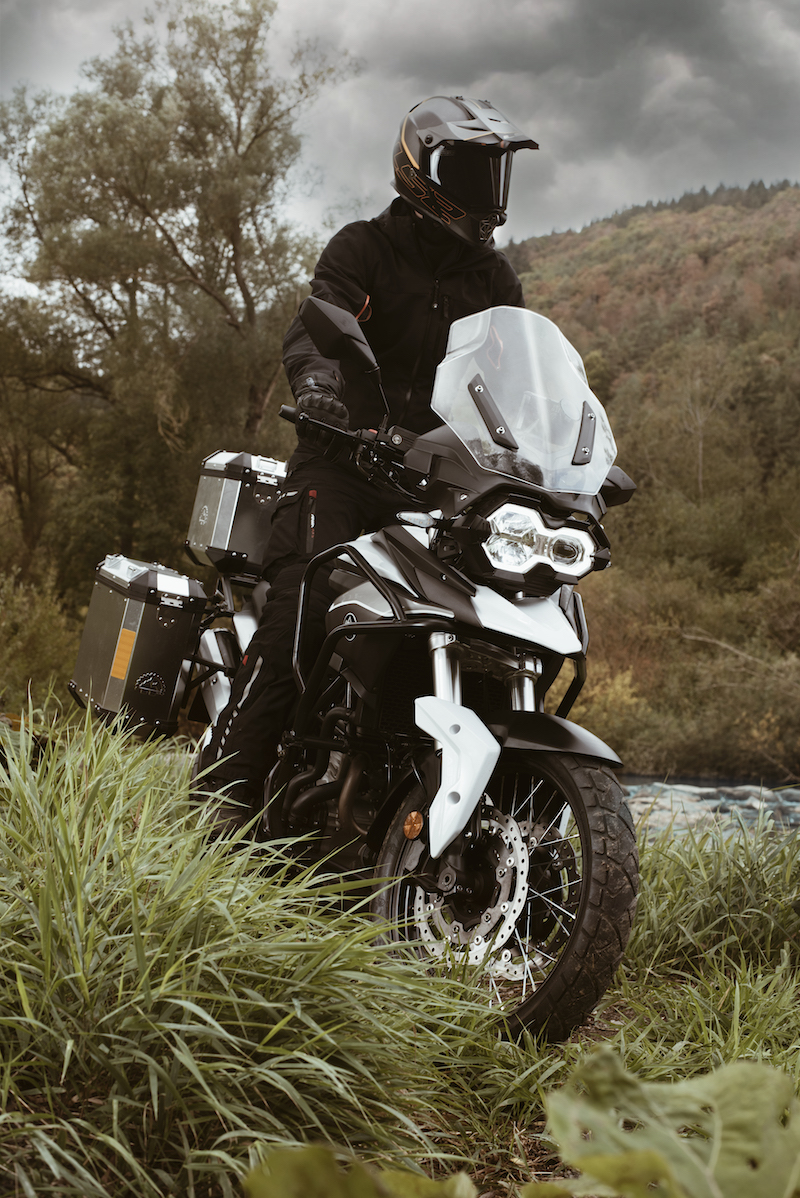 Big impression
Back in 2017, the smaller 125cc Sinnis Terrain made a big impression on us here at ABR. We spent a couple of months riding it on the B-roads and green lanes of the Cotswolds and thoroughly enjoyed every minute on the lightweight, affordable machine.
Fast forward two years and we can't wait to get our hands on its bigger brother. Looking at the latest photos, the Terrain T380 has the rugged air of the Triumph Tiger 800 about its design, with a LED headlight reminiscent of a BMW R 1250 GS. In short, it looks like a 'proper' adventure bike.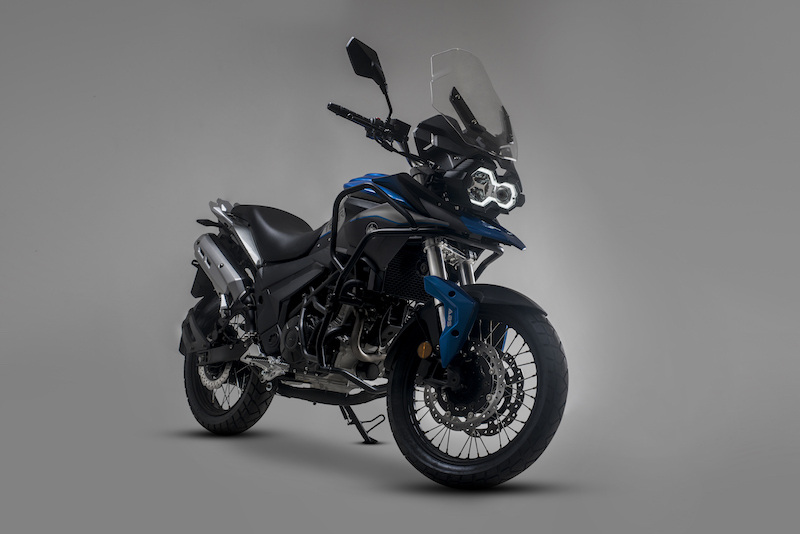 A2 compliant
Sinnis tells us the Terrain's 380cc liquid-cooled, parallel twin engine will knock out 36.5bhp which means it should be happy cruising at motorway speeds. It features a 19-inch front and 17-inch rear wheel, a six-speed gear box, double floating front disc brakes, ABS, and a fully digital dash including two power sockets. It also boasts preload adjustable front and rear suspension.
The Terrain T380 will be A2 compliant making it a compelling option for newer riders, as well as more experienced bikers looking to downsize to a more manageable machine.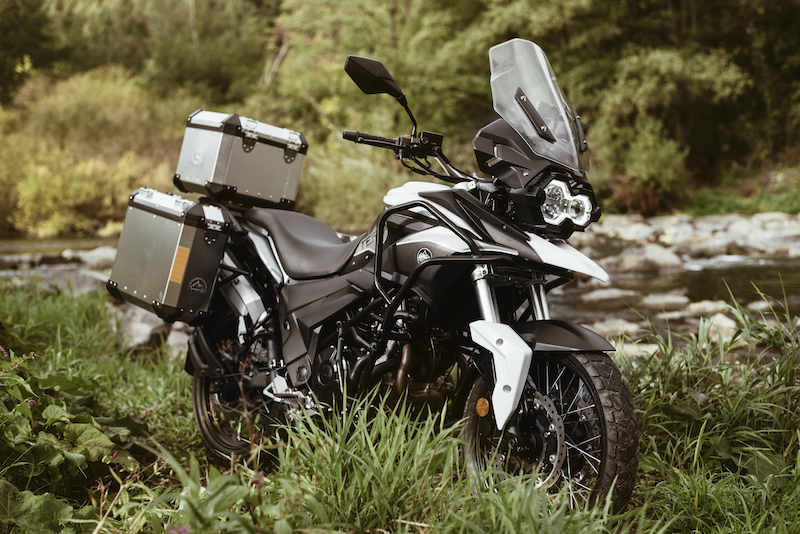 Ready for adventure
The bike depicted in the photos in this story isn't the finished article, but we reckon it's already a desirable-looking adventure bike that could be used for touring and be ridden off road. Features like the large touring screen, aluminium luggage, substantial-looking crash bars, and spoked wheels make us think Sinnis is serious about challenging more established rivals in the small adventure bike market.
If they deliver a bike that performs as good as it looks in these photos, the estimated £3,500 price tag will make it impossible for buyers looking for a small adventure bike to ignore. We can't wait to get our hands on one.