What is it? Shoei's premium flip-front helmet.
For the first time in my life, the helmet I was wearing received more attention than the bike I was riding. Considering I was on a BMW R 1250 GS, that's quite an achievement.
For the past few months I've been sliding my head into the beautiful Neotec II, Shoei's premium-priced and specced flip-front helmet. Available in 15 different colours and styles, I opted for the matt blue metallic one, and boy is it a beauty.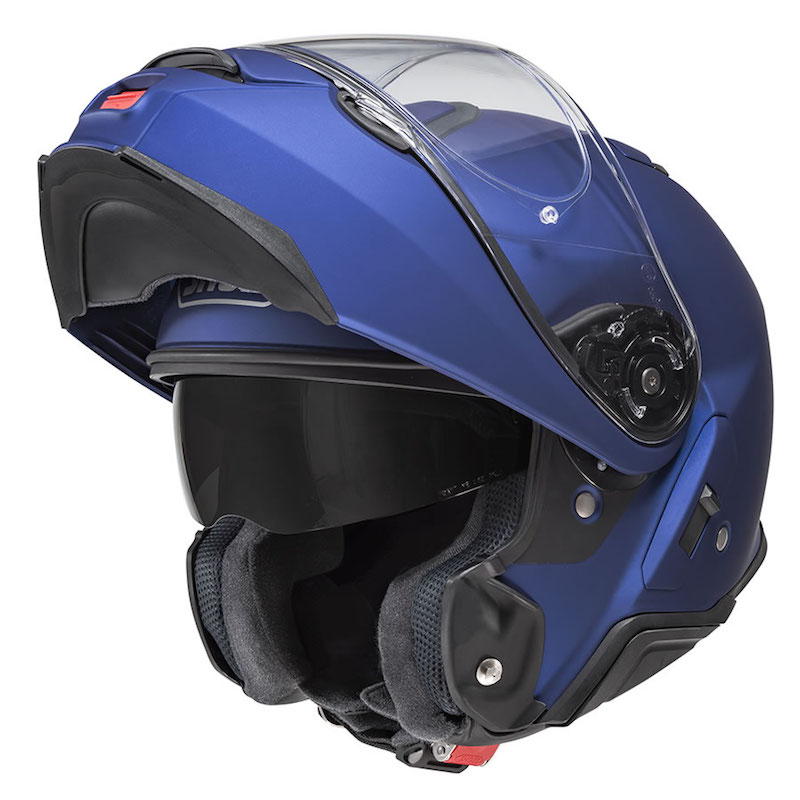 Every occasion helmet
But looks aren't everything and the Neotec II has been designed with comfort, safety, aerodynamics and noise isolation in mind. In fact, Shoei calls the Neotec II an 'every occasion helmet with the adaptability to excel no matter where your journey takes you'.
With this in mind, the helmet is dual homologated, meaning it's legal to wear on UK roads either flipped up or down, making it an ideal touring lid.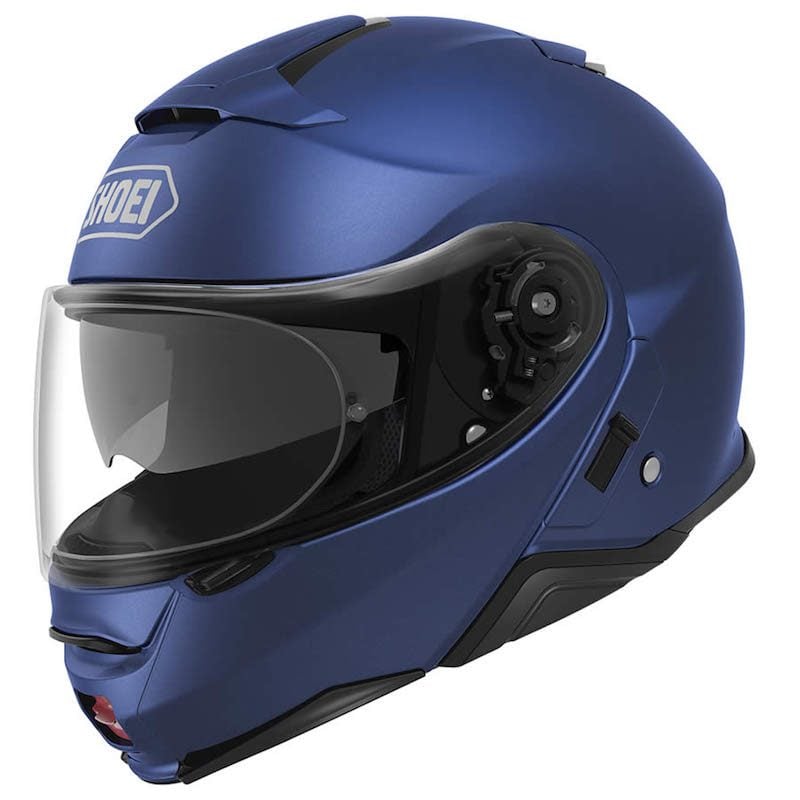 Delight to wear
Even without the chin bar flipped up, the Neotec II is well ventilated throughout, and is an absolute delight to wear thanks to the soft, plush cheek pads and inner lining. The flip-front mechanism is simple and easy to use with a single gloved-up hand, while the internal sun visor is nicely placed and effective in bright conditions.
In the box, you get a Pinlock insert as standard and a chin curtain that works impressively well at reducing turbulence inside the lid. I've put over 1,000 miles into mine so far, and it's my go-to lid at the moment.