With the riding season in full swing and the dark, cold, damp and depressing winter behind us it's time to start preparing for warmer weather and better times on two wheels. Standard textile motorcycle jackets and pants are great at providing weather protection and leathers offer the best in terms of protection, but neither are particularly comfortable when it comes to riding in higher temperatures and they don't look so great when you're off the bike. That's where motorcycle jeans come in.
Contrary to popular opinion, lined motorcycle jeans (usually lined with Kevlar) actually provide more abrasion resistance than your standard textile pants. They're lighter, handle heat better and they look great when you're not sat in the saddle. Of course, when it comes to long-distance touring or wet-weather riding they don't perform as well as those with waterproof linings in them, but for summer riding and blasting around on a sunny Sunday afternoon they're spot on.
In our opinion a good motorcycle jean should meet a few standards. The first, and most obvious one, is protection. Whether this is from a Kevlar lining, a Covec lining or a Hi-Art lining they must have something there to offer potentially life and limb saving abrasion resistance. Provisions to add hip and knee armour are also extremely useful and arguably necessary.
Secondly, they must look good. Let's be honest, the main reason you'd wear motorcycle jeans is for the look of wearing a nice pair of casual pants so that when you walk around town you don't have to do so in your heavy, sweaty biker trousers.
Which leads to requirement number three: they must be comfortable! Some linings can be harsh against the skin leading to discomfort when worn for extended periods of time, and if you're going to be wanting to wear your bike jeans like any 'normal' pair then you'll want them to offer that all day comfort associated with denims.
When it comes to protection, while there are certain 'zones' of the body that experience varying levels of abrasion if you go tarmac surfing, we're of the opinion that a full lining is always better. While it might be the case that, in testing, certain areas showed a higher likelihood of seeing abrasion, who's to say that you're not going to get your ankle trapped under your bike while your sliding down the road? In this case, a part-lined pair of jeans that cover just your knees and rear won't be of much help.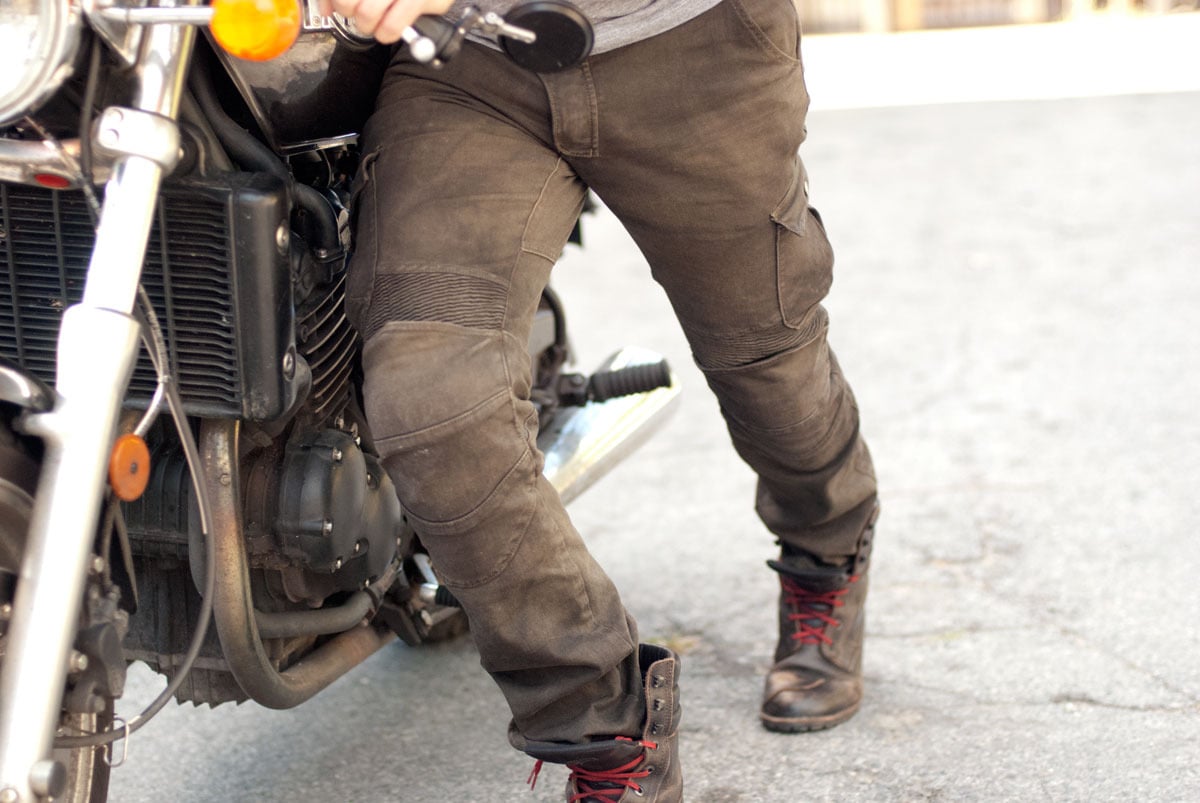 Features we like
Abrasion resistant lining
Without some form of abrasion-resistant lining you might as well just wear normal trousers and then suffer the pain of picking out gravel from your shredded skin. Kevlar, Covec, Hi-Art – whatever each manufacturer wants to call it – as long as there's something heat and abrasion resistant there that'll stop you from being in direct contact with the tarmac after a slide, we like it.
Removable armour
Abrasion resistance and impact resistance are two completely separate things and while a Kevlar lining will protect you from gravel rash it will offer little when you slam to the ground. A lot of pants on the market have removable hip and knee armour which gives the added security of knowing that if the worst does happen you still have some degree of protection in places that will take the majority of the impact.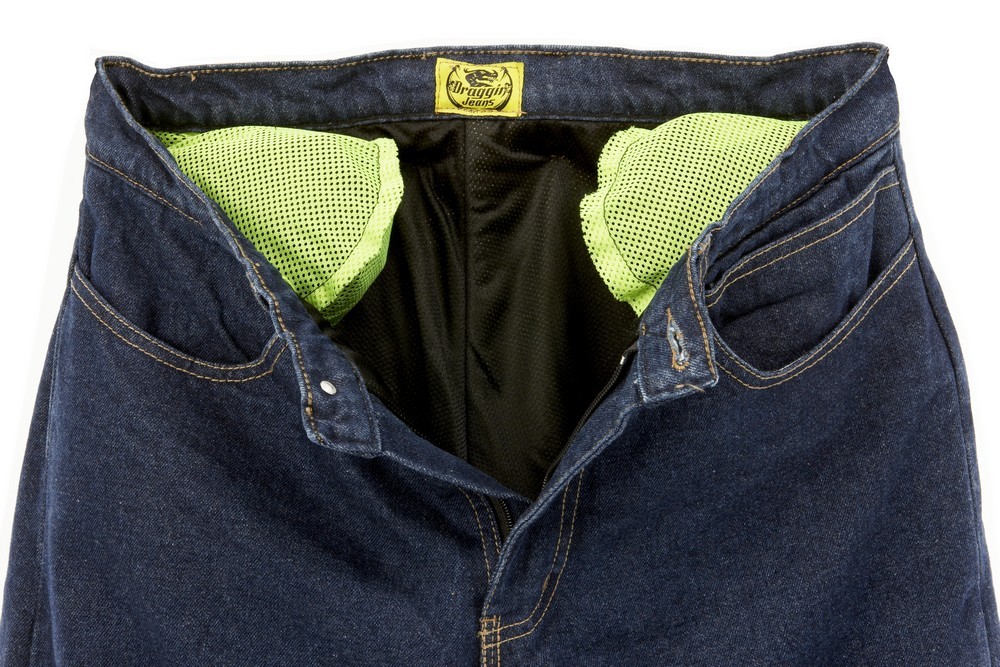 Pockets
In essence, jeans have five pockets: three at the front (including that tiny, almost pointless one), and two at the back, and rarely do they have fasteners on them. Pockets are great for when you're off the bike but it's not wise to put a wallet full of cash in your biker jean pockets as it's unlikely to still be there after a few hours of bouncing around on the bike.
Belt loops
Unlike textile pants, it's uncommon for jeans to have an adjustable waist, and even more uncommon for them to feature bracers (we'd love to see some included though!). Decent-sized belt loops will allow you to nip in the waist and get the right fit every time.
Reinforced stitching
When you consider the forces that will be acting on a pair of trousers if you ever take a slide down the road it's important that protective jeans have reinforced stitching to prevent the pants from ripping apart, leaving you vulnerable.