When riding a motorcycle there is only one item that you're required to wear by law; a helmet. While we certainly recommend wearing other protective clothing, even when popping to the shops, the lid on your head is a must. The brain is the most important organ in the body so it makes sense to buy the best protection you can afford. With that in mind, here's our guide on what to look for in an adventure-style helmet.
All legal helmets on sale in the UK and Europe will meet approved safety standards which means even your £60 lid will offer a level of protection which meets a set criteria. That said, quality generally increases with price, where superior construction methods, materials and manufacturing standards are introduced.
Adventure helmets have the looks and character of motocross and enduro lids. They come with extended chin bars and additional ventilation for keeping you cool on the blistering desert landscapes of Warwickshire. They also come with a beak, or to be more precise, a peak and do a great job keeping the sun out of your eyes and providing protection to the face when tackling overgrown trails.
Features such as all day comfort, weight, a good field of vision, effective ventilation, styling and price all come into the equation when choosing the perfect lid. However, it's important to note that there's no definite answer to the question 'what's the best helmet?' as one feature surpasses all, fit. The perfect lid for me may be a headache inducing chunk of plastic for you. Our heads are different in size and shape and there's no one-helmet-fits-all option.
An ill fitting lid will spoil the best of adventures; on long journeys pressure points can lead to head-aches, sore spots and distractions that could, in the worst case scenario, cause you to lose your concentration at the wrong time. Therefore, the most useful and practical advice when it comes to buying a helmet is exactly the same as when buying a pair of boots; buy the one that fits you best.
In short: Decide on the features you want and how much you can afford and then buy the one that fits best. To help you out, we've rounded up some of the features we think takes a helmet to the next level.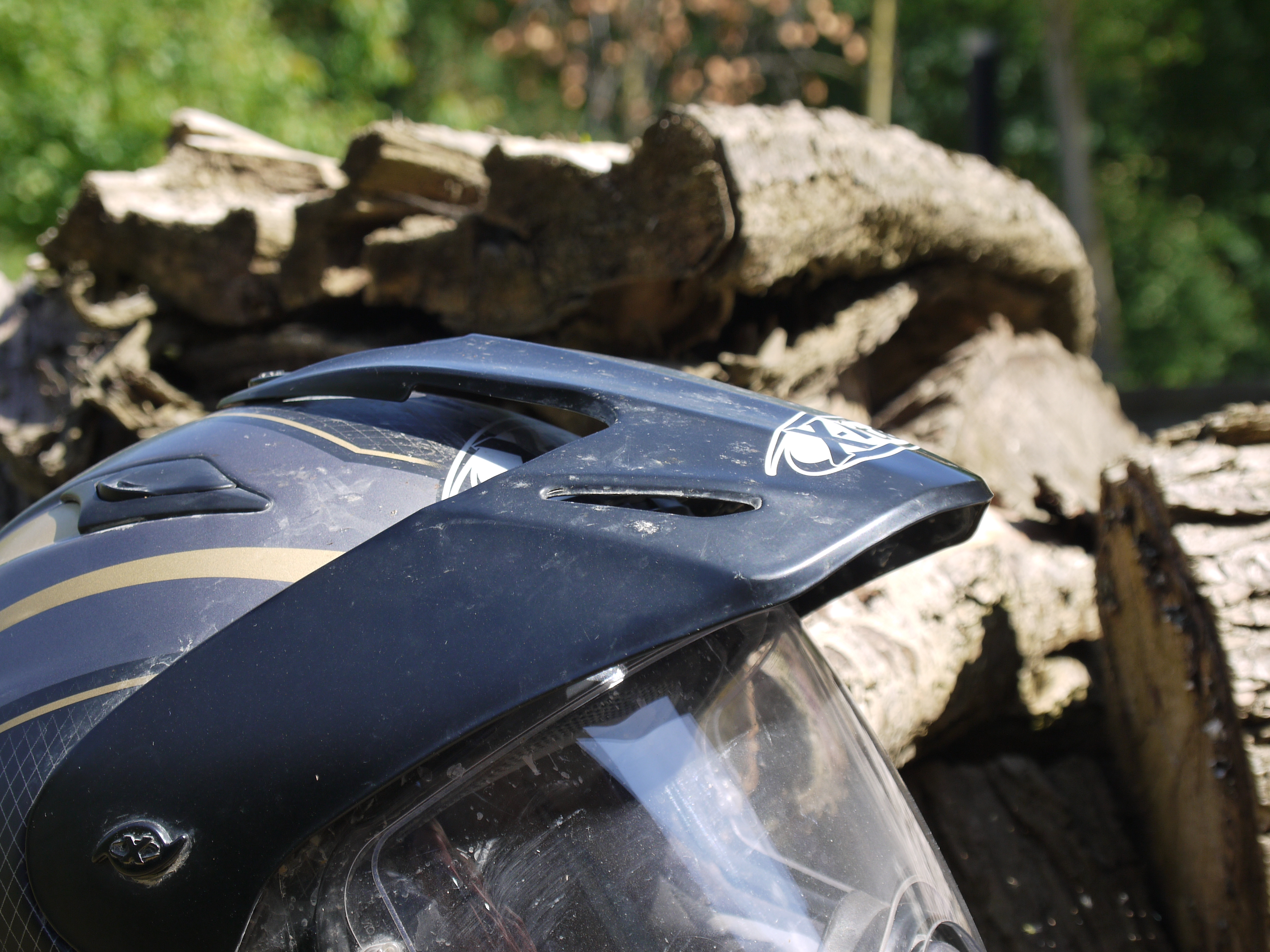 Removable peak
A peak is not always a useful addition to a helmet. At high speeds they can cause more turbulence, which can increase the noise levels and head shaking resonance. We like our helmets to come with a peak that's removable. Plus, if it comes with side pods to cover the visor mechanism once the peak has been taken off we like it a little bit more.
Anti-misting visor
Whether it's an anti-fog coating applied by the manufacturer or the provisions for fitting a Pinlock anti-mist insert, a method of reducing visor fog in cold or wet conditions is desirable.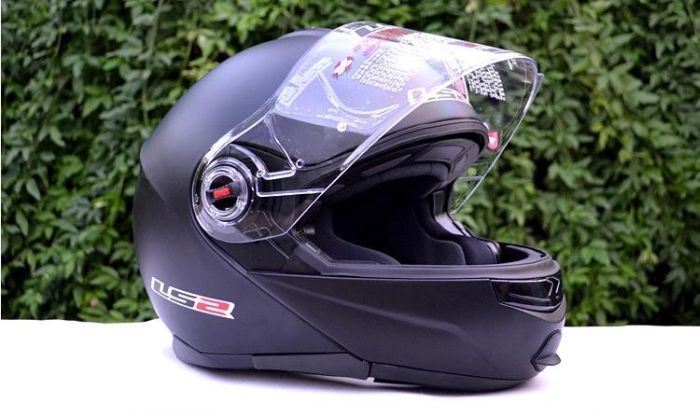 Washable liner
Being able to whip out and wash the liner after a couple of hot, sweaty and dusty days in the saddle avoids the scary scenario of having to put your head into something possessing the characteristics of a used jockstrap. Fortunately this is a common feature and pretty much standard with all helmets.
Chin cuffs
The extended chin of an adventure-style helmet provides welcome ventilation in warm weather but it's not what you'll want in cooler conditions. For this reason it's good if the manufacturer includes a chin cuff so you can block off this entry point and keep the helmet cosy on the inside.
Adjustable vents
Like a chin cuff, it's preferable if other vents can be shut off when not required. It's nice to have fresh air circulating on a warm summer's day, but when it comes to riding in sub-zero winter conditions it's not so welcome. Vents that you can open and close are the answer.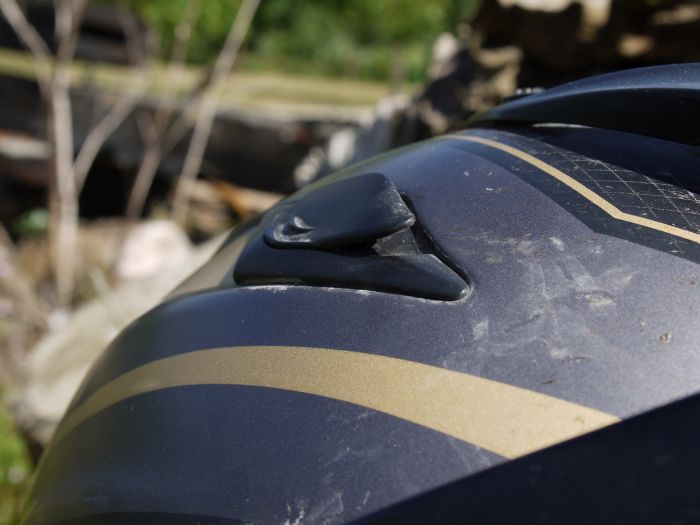 A word on safety standards
All helmets sold in the UK must comply with British Standard BS 6658:1985 and carry the BSI Kitemark. Those that don't must comply with UNECE Regulation 22.05 or comply with any standard accepted by a member of the European Economic Area, which offers a level of safety and protection equivalent to BS 6658:1985 and carries a mark equivalent to the BSI Kitemark.
For added safety, look for a lid which also has an ACU (Auto Cycle Union) gold sticker on it. This means the helmet has been subject to super rigorous testing and has been certified as good enough for racing on metalled surfaces.
If a helmet suffers impact, the damage can be unseen; a damaged helmet is next to worthless if it's called upon to do its job in the case of an off, so it's recommended that it be replaced. On the same note, don't buy second hand! While a helmet may look spotless, there's no way to tell for sure if it isn't damaged inside.