Want to share travel stories, seek advice from fellow adventurers or simply meet like-minded biker folk? Then join us! Log on to www.adventurebikerider.com and become part of the ABR community. Here's a taste of 'wassup' at the moment…
Hello From… Russia!
Hi ABR,
Me and my partner are currently riding 10,000 miles, two-up on my ex-army MT 350. We took the ferry to Rotterdam at the end of May, and spent three weeks riding up through Scandinavia to reach the Arctic
Circle for the Mid-Summer's Day festivities. We then rode on to the Norwegian-Russian border and now we're spending the next month riding in Russia. We're planning to go to Murmansk, Archangel, St Petersburg and Moscow, and then head south through the Ukraine, down to the Adriatic Coast, before taking a leisurely ride home through Europe.
Last summer, I rode from Moscow (Scotland) to Moscow (Russia) and back on my MT. It was a brilliant ride, but so far this one's been even better!
John Plumb, via email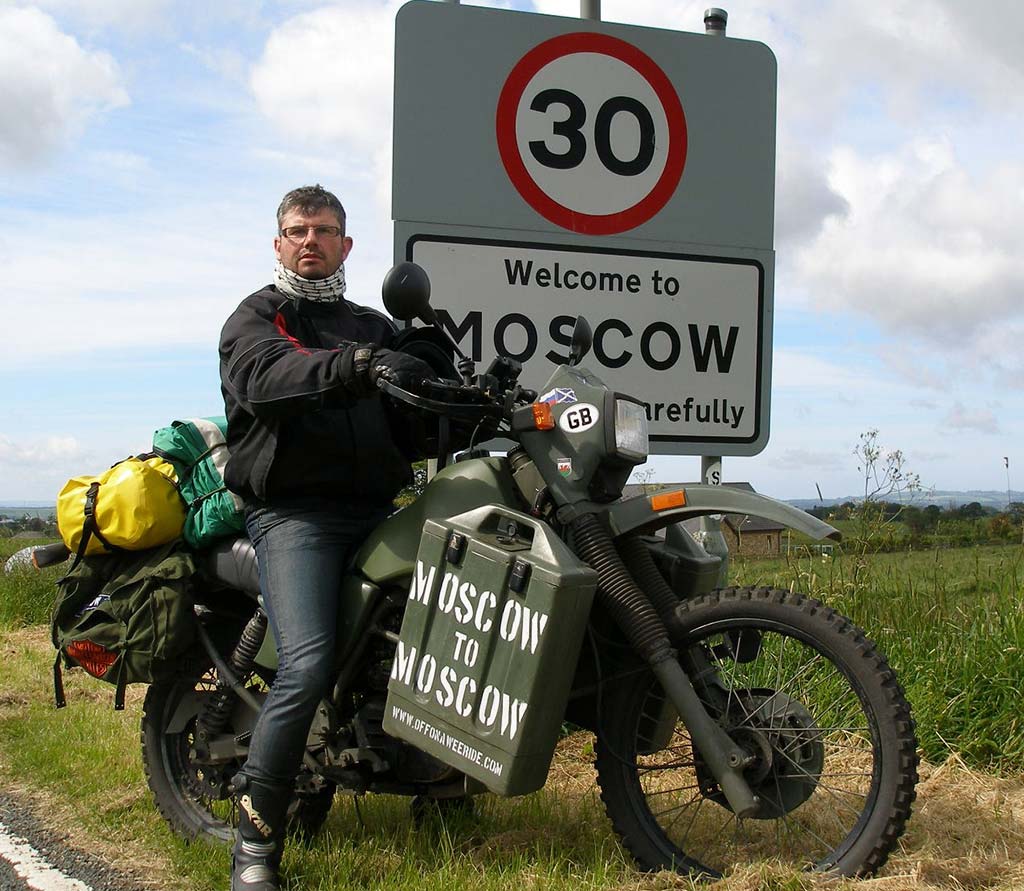 Head start
Hello ABR,
Reading the helmet test in issue 9 of Adventure Bike Rider, I found it very useful in deciding which helmet to buy. I bought the Spada in the end, as it seemed the best value for money. I like the sections you do in ABR on equipment. Myself, I have a Gary. He's a friend who buys every bit of equipment you can think of to do with camping and travelling, and after trying everything for a while, he decides what works and what doesn't. The things that don't measure up, he sells on eBay; the things that do work, we all then go out and buy.
Chono Owen, via email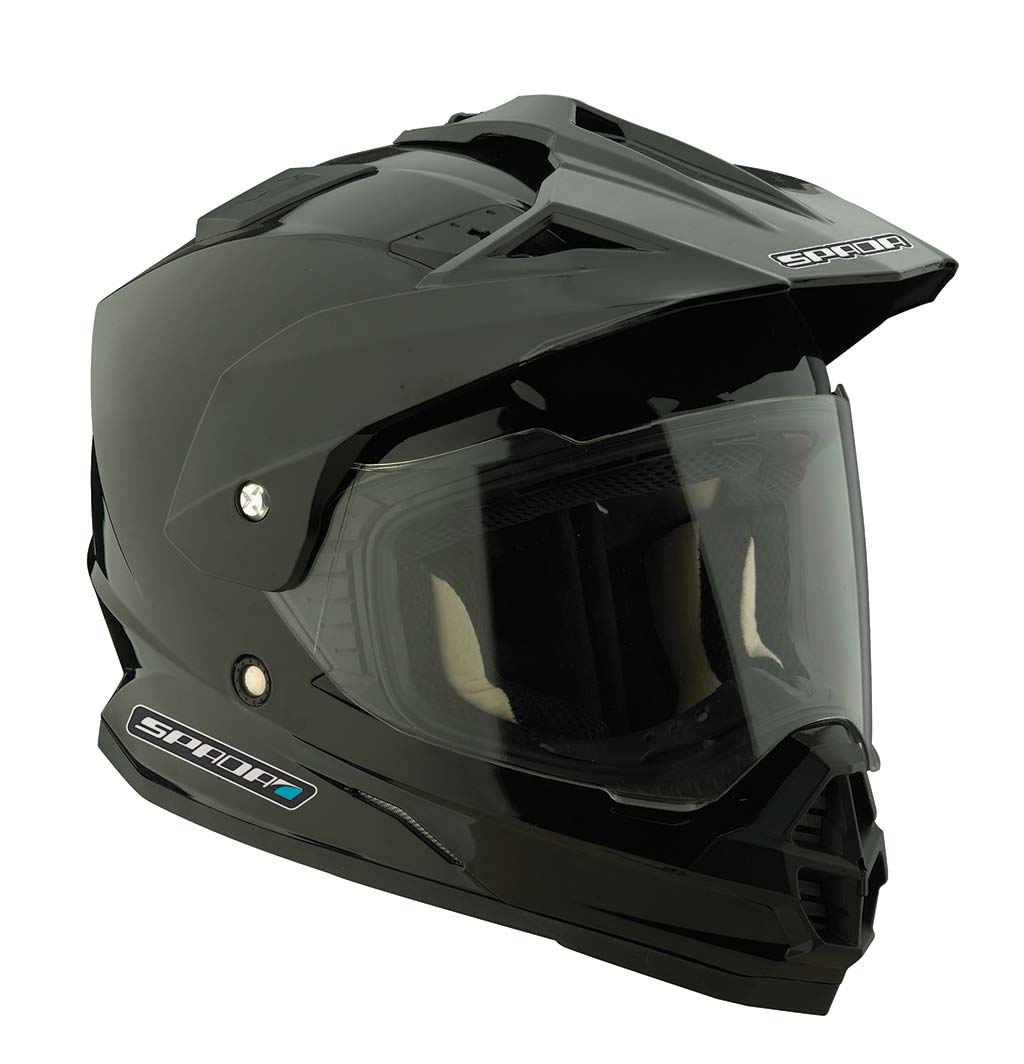 Sign Language
This timeless gem comes from ABR Keith Green, who took this snap in 1995 while on tour in Germany aboard his old Honda VFR 750. Very retro-cool, Keith.
Send your pics of rudey road signs – or indeed any snigger-worthy signs – to [email protected] and we'll proudly represent those ABRs (us included) firmly plonked in the cheap seats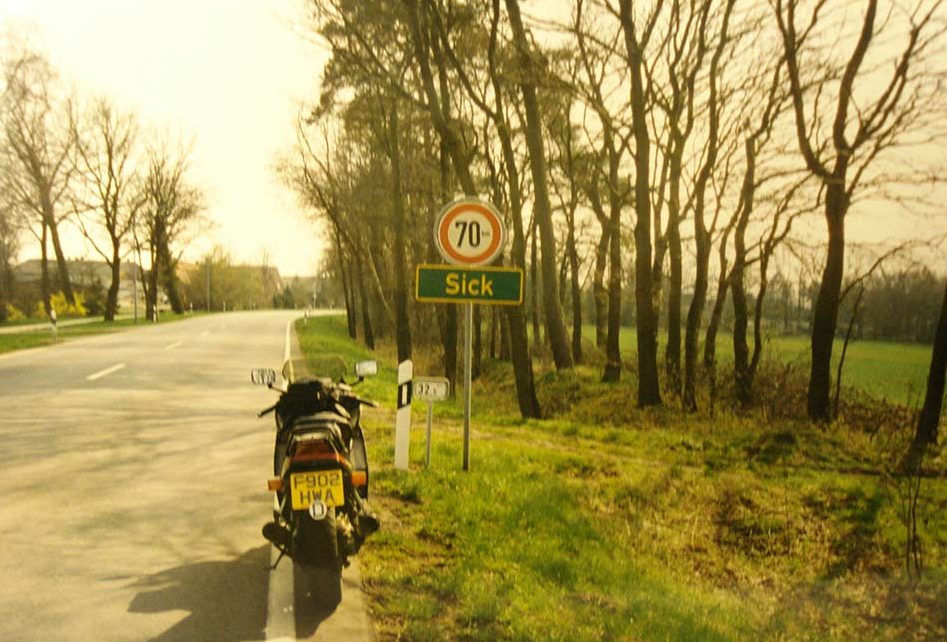 ABR From Afar!
ABR rallies are taking off in a big way and are a great oppor tuni ty to meet fellow riders, talk bikes and travel, and generally have a great time with like-minded folk. South Korean ABR Jun Young Jang (a ka Neo Nomad), 24, joined us for a chat at the recent Back to the Boil Rally part way through his epic RTW…
How long have you been riding?
One year
Why did you choose the Suzuki GS 500 for this trip?
Because it's cheap!
When and where did you start your ride?
I set out from India in August 2011
What was the inspiration for the trip?
To escape from boring reality
Where have you ridden previously?
I rode three months in India on a Royal Enfield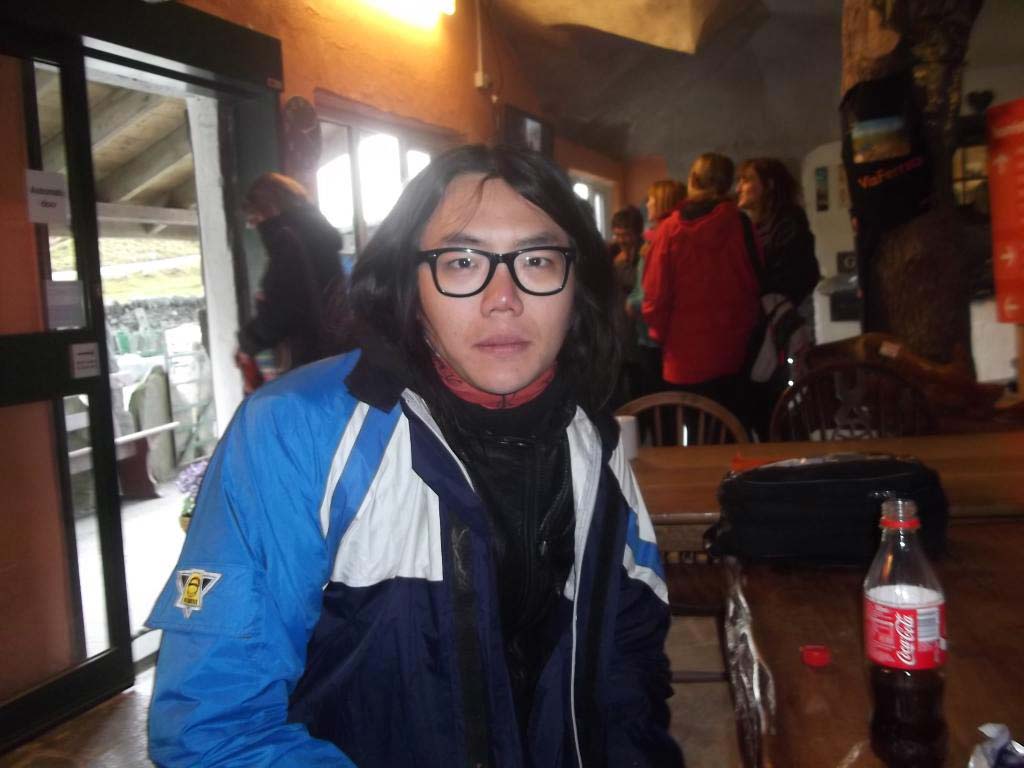 Describe your experience so far
I always feel lonely and scared, like I'm fighting myself, but I've met great people and seen some amazing places
Where's your last destination on this trip?
Vladivostok, Russia
Where's your favourite place you've visited so far?
North India. It has amazingly beautiful scenery
Where have you enjoyed the best riding?
North India, especially the road from Manali to Leh. It's a terrible road at high altitude, so very tiring, but the people are welcoming and it's beautiful
What's been the most di… cult part of your journey?
Gujarat, India. Few people were welcoming to me there; also, in Mumbai, a driver deliberately hit me from behind, knocking me unconscious. When I came round, most of my possessions had been stolen
Where have you not ridden yet but would love to go?
I want to go to South America for the incredible scenery
How big is adventure bike riding in Korea?
Actually, most Korean people regard bikes as 'dangerous' vehicles, so few ride. I think motorcycles are becoming more popular, though
Where's your favourite place to ride in Korea?
Jeju island 'the Hawaii of Korea'; it's the most beautiful place. Also it has good food and beautiful girls, like Vladivostok!
What are your top tips for ABRs riding in Korea?
Few Koreans speak English, so you'll need to remember the names of the places you want to go to; most Korean people are friendly to tourists, though, and will be very keen to help you. Most road signs are in English as well as Korean, so don't be discouraged
­ Motorcycles aren't permitted on Korean highways
­ People drive aggressively there, so always take care
­ If you go, be sure to contact Korean ABR website globeridersk.co.kr where members will be welcoming and helpful