Throughout history, the Alps has been the setting for many a conflict. The forts and military roads that are scattered around the Maritime Alps are a reminder of the area's hostile past, and they're best experienced by two wheels.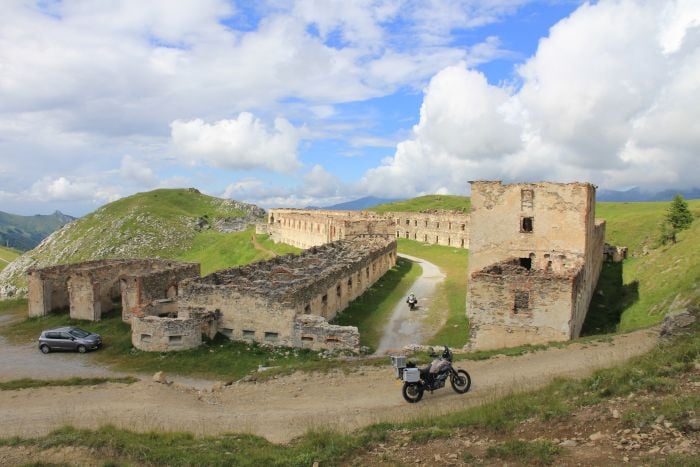 The Col de Tende, as pictured above, is a 1,870m high mountain pass that separates the Maritime Alps, connecting the city of Nice and town of Tende with Cuneo in the Italian province of Piedmont.
The road is no longer frequently travelled as a tunnel has since been built, but you could spend days exploring the old military tracks that branch off and snake their way along the mountainsides, littered with old fortifications that used to guard the French-Italian border.
It's a truly fascinating place to explore and there is some brilliant riding to be had. What's more, some of the views are simply breathtaking and you'll find photo opportunity after photo opportunity as you take in the rich history of the area.