Contrary to popular belief, the UK does get the odd hot spell or 'heatwave', and on occasions such as these, what better way to enjoy the sunshine than a blast on the bike? Then there are the times when we get to head off­ on our machines in search of foreign hot spots: great weather for riding, but rarely for riding gear. Whether at home or abroad, the heat can do funny things to a rider and even uber-sensible ABRs could find themselves wondering, 'do I really want to wear my heavy textiles or leathers? Maybe I'll just stick on my 501s…?'
Let's be honest with ourselves here. Just because the temperature has gone sub-tropical the risks associated with an unscheduled dismount are no different to riding in winter weather. When it's cold, we'll gladly clad ourselves in the very best protective garb, all zipped up in thermal liners and with armour aplenty, but when it's hot, that gear's going to get sweaty, and that's when tough and lightweight kit becomes the order of the day.
Fortunately, there are plenty of summer pants and jeans on the market that o­ffer a good level of protection. They will save your sorry arse from the dreaded gravel rash should you be unfortunate enough to go tarmac surfing, but also won't look out of place when the bike is parked and you're enjoying a cappuccino in a trendy café.
Most lightweight pant designs match many of the high street labels style-wise but have the addition of a Kevlar-type lining, off­ering abrasion resistance up to six times greater than your basic denim. Some pants even have provision to add CE-approved armour to the knee and hip areas, too. So you can keep cool, look cool, and be protected into the bargain.
Features we like…
Without some form of abrasion-resistant lining we might as well just wear our normal trousers and then endure the painful task of picking out the gravel from our shredded skin later. Kevlar is nothing short of a 'wonder fabric' that's so abrasion and heat resistant it's also used to make flack-jackets. Now that's peace of mind
Being cool and comfortable is one thing but having no impact-point protection is simply another. A lot of the pants out there on the market have removable knee and hip armour, which gives the added security of knowing that if the worst happens you still have some degree of beefed-up protection in the places that are most likely to take the brunt of an impact
In essence, jeans have five pockets: three at the front (including that little one), and two at the back, and they don't usually have any fasteners on them. Most of the jeans on test here follow the generic five pocket design, and as such, o­ er no secure place for you to store your valuables. Most ABRs know better than to shove a wallet full of cash into their back pocket; it's unlikely to still be there after a few hours bouncing around on the bike. For this reason, we like pockets that don't add bulk to the pants and can store small, invaluable items which need to be kept close to hand
Unlike textile pants, few riding jeans have adjustable waists (and let's be honest, who'd want them? They'd look terrible!). Decent-sized belt loops on riding pants will allow you to nip in the waist and, ahem, let it out again as and when you need. A belt also helps combat the dreaded biker's bum
Having a variety of leg lengths to choose from is always a bonus, as are retailers that o­ er an alteration service. There is always the option to turn jeans over or do a bit of DIY alteration, but when you're paying anything up to 200 quid for a pair of pants, you want them right first time
Extra Kevlar is extra peace of mind, we say
What Is Kevlar?
American research chemists Stephanie Kwolek and Herbert Blades created this special material in 1965 for the DuPont Company. Kevlar is a para-aramid synthetic fiber, meaning it comprises a great many aramid (very strong) fibers, which are woven together to give it its incredible strength. It has many applications from bicycle tyres to bullet-proof vests, owing to its excellent strength and heat-resistant properties. In fact, Kevlar is so tough, it's reputedly five times stronger than steel on an equal-weight basis.
No textile will beat leather for its abrasion resistance in a spill, but with abrasion you get friction and with friction you get heat; although you can slide down the road longer in your leathers, you're going to get pretty hot. Kevlar has excellent abrasion resistance, and coupled with its high heat resistance, it protects the skin from friction burns. The the outer fabric of your riding pants will disappear in a couple of seconds in the event if an off­ at speed, but the Kevlar lining should still be there when you come to a halt.
In motorcycle jeans there are generally two types of Kevlar used, and these are either the woven or knitted kind. It's claimed that knitted Kevlar is stronger than the woven type, and there have been tests done which support this.
Because of its high strength and heat resistance, Kevlar is being used more and more in motorcycle clothing in everything from helmets to stitching in leather clothing, and of course, as an abrasion-resistant lining in a lot of the pants on test here.
Standards
Protective armour must be CE-approved and tested to EN1621-1 or EN1621-2 to comply with PPE (Personal Protective Equipment) directive 89/686/EEC, and the armour should be clearly marked with this. There are quite a few systems available, and most clothing manufacturers use them in their products; I would always recommend safety armour as a 'better-safe-than-sorry' precaution. Some manufacturers make it easy for the armour to be removed without you having to drop your trollies in the middle of the high street, scaring all the locals in the process. With other designs, however, you may find it better to choose a more secluded spot in which to whip them out, or just leave them in and be done with it.
The History of Denim
In 1853, the gold rush was in full swing and a German migrant Levi Straus arrived in America to set up a business selling dry goods (as opposed to wet ones). The prospectors wanted pants that would last the rigours of their labour, so Straus knocked up some waist overalls from the rough canvas used to make tents and wagon covers. Delicate  owners that they were, the prospectors found the canvas pants too coarse and complained that they chafed their thighs, so Straus imported a new material from France called 'Serge de Nimes' and made their overalls from that. Serge de Nimes was soon shortened to 'denim' and then they became blue jeans. The rivet was added to give the pants more strength in the stress areas and Straus' signature red tab was added some time later. Denims were work wear until the 1930s when they became a fashionable leisure garment; now we hardly wear anything else.
Get In The Zone
Without going into scientific-speak and boring you all to death, since 2002, all motorcycle clothing deemed 'protective' has been tested to authenticate it as such. If an item of clothing has 'padding' it's referred to as 'motorcycle fashion clothing'; if the product description mentions 'CE-approved' or 'protective' components, then it must have undergone testing to conform to EN 13595.
The safety testing for motorcycle clothing takes into account design principles and uses a zoning guide (right) where the protective performance of di­fferent parts of the garment are graded according to the severity of the forces they're expected to withstand in the event of an impact with, and slide along, a hard, abrasive road surface. For example, the various limb joints and the buttocks are expected to provide a significantly higher level of impact abrasion, impact cut, and burst resistance, because these are the areas of a garment which are most at risk of heavy and prolonged contact with the road during a spill.
There are also two levels of protective performance: Level 1 and Level 2. Clothing meeting the Level 1 requirements is defined as "Clothing designed to give some protection whilst having the lowest possible weight and ergonomic penalties associated with its use". Level 2 clothing is said to be "Clothing providing a moderate level of protection, higher than that provided by level 1". So, if a pair of motorcycle jeans is to be e­ffective in a spill then they must have Level 2 standard protection in Zones 1 and 2.
Key to Zones:
­Zone 1. The places where protective armour is usually sighted, like the knees and elbows
­Zone 2. The areas where you're likely to su­ffer abrasions in a fall, such as the backside and thighs
­Zone 3. Back of torso and back of legs
­Zone 4. Front of torso

ARMR Moto Men's Kevlar Jeans
SRP £79.99*
The ARMR Moto jeans are the only ones on test which are available with a waterproof membrane zipped inside, although this is an optional extra and costs £19.99. The liner makes them fairly bulky from the outset, but bear in mind that you'll probably only use the liner when the temperature drops, and when that happens the extra layer will be most welcome.
The non-stretch denim is of a reasonable thickness and quality. The overall ­ t of the jeans with or without the liner is good, although the waist is of the low-rise style and may not suit everyone. They are comfortable on the bike with plenty of room in the seat area and the material doesn't dig in or pinch. The legs are snug, and the pre-installed knee armour sits in the right place.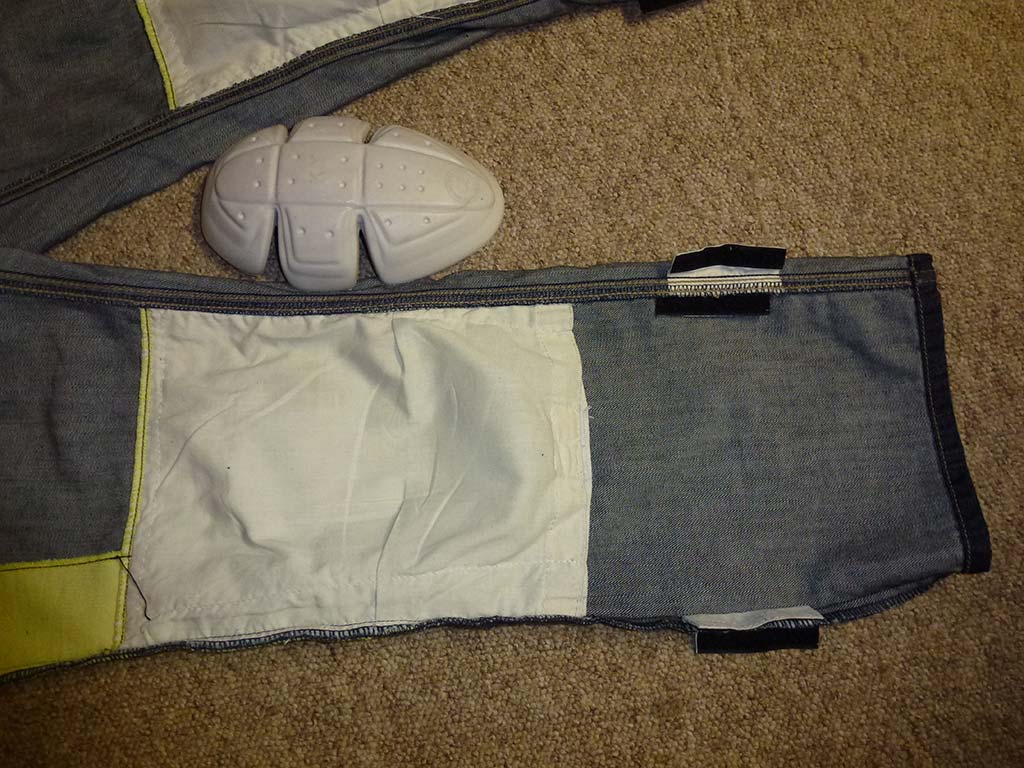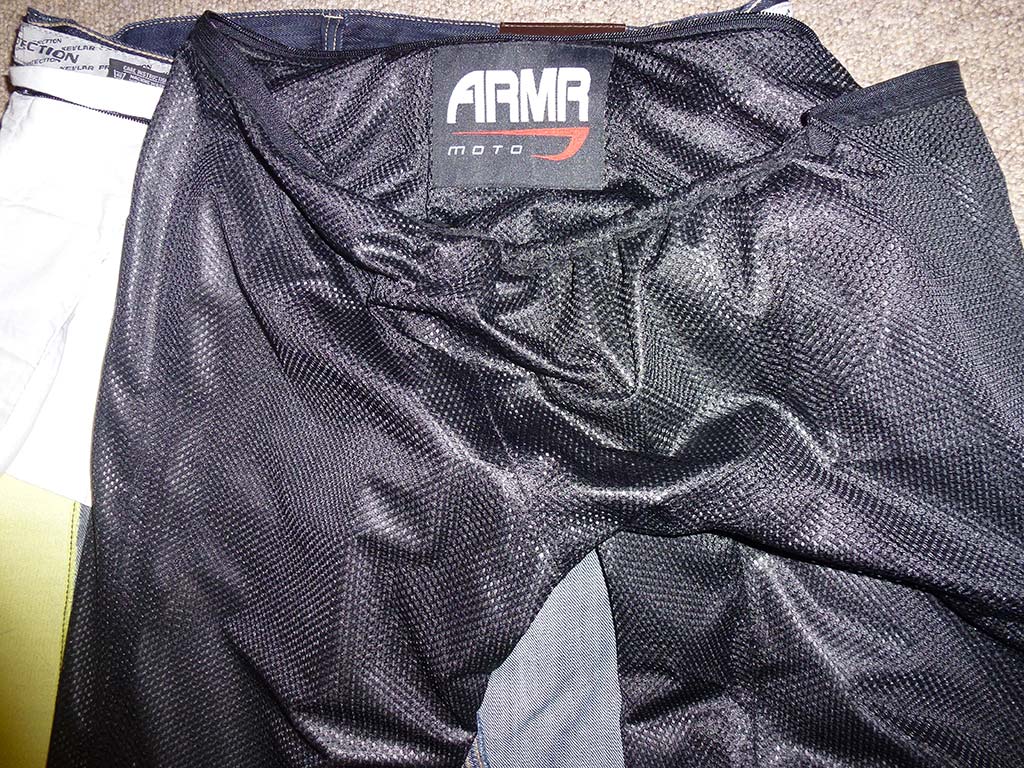 The ARMR Moto jeans feature a woven Kevlar lining in the seat, outer thigh, and knee areas, which means they o‑ er abrasion protection in the places most likely to be in contact with the ground in the event of a spill.
The removable knee armour ­ fits well into the knee pockets, which are behind the Kevlar lining, and feel snug enough that they would stay in place should the worst happened. There is provision for hip armour to be inserted, but this doesn't come as standard. The jeans did come with foam padding inside the hip armour pockets for comfort, which is nice; but of course, this has no protection value. My suggestion would be that it's worth the little extra to get some armour­ fitted in the hip area.
The breathable and water-resistant liner ­ fits into the jeans by means of a full zip around the waist (which is covered by a flap of cotton material for comfort) and Velcro tabs at the end of the legs. The water-resistant membrane itself is covered with a soft mesh fabric, so it's away from the skin. Being as it's labelled as 'water-resistant' I'd be reluctant to use these as my only waterproof trouser, as the outer denim will wet out quickly and then water will seep around the liner via the waist and legs. But for light showers, the liner's a nice touch. ­
In a Line: A good basic jean with optional extras
ABR RATING 6 out of 10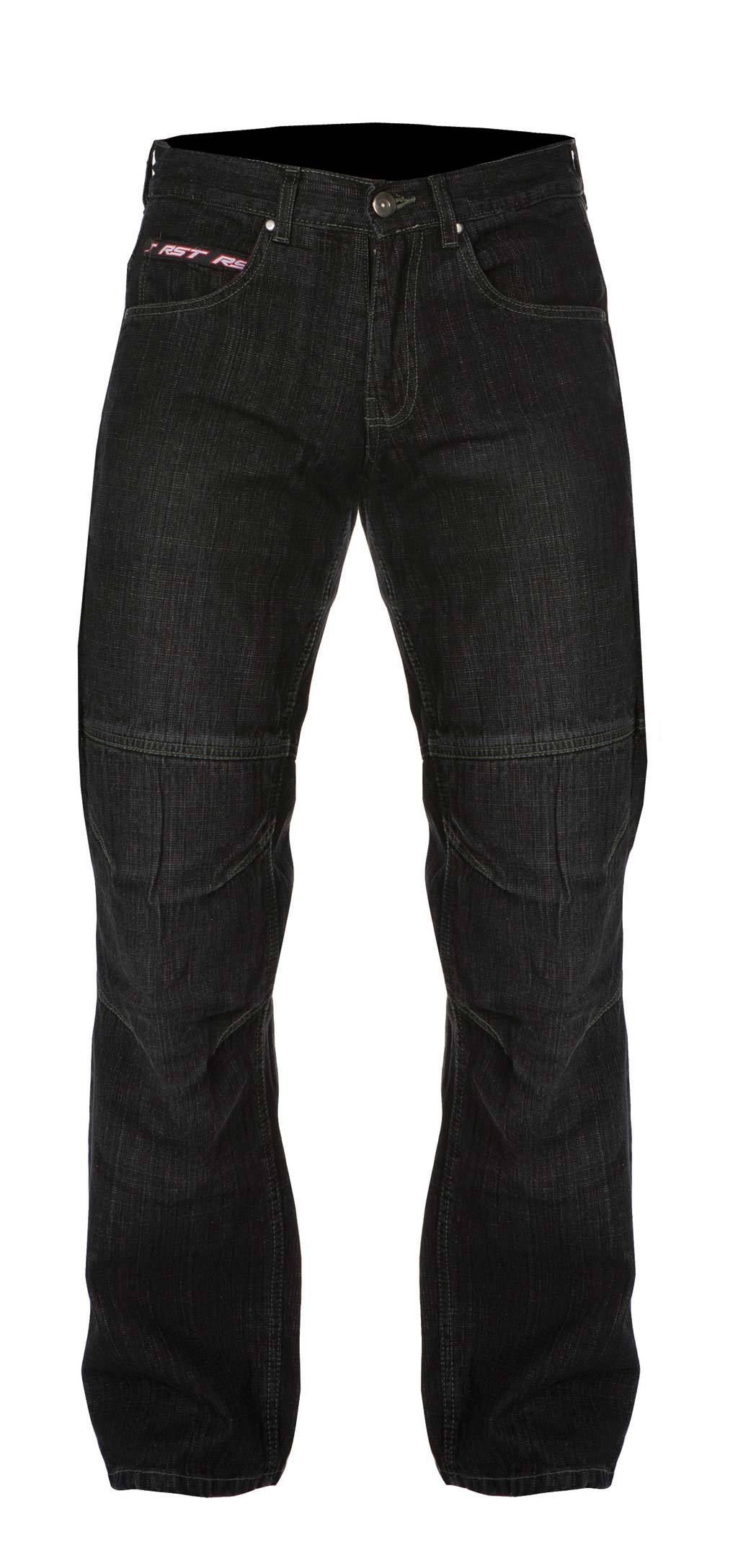 RST Kevlar Jeans
SRP £84.99*
These are what I'd call budget-priced jeans, but when you look at the styling and the attention to detail, you'd be forgiven for thinking they're far more expensive.
I like the comfort ­ t of these pants; they're not tight around the seat and thighs, so no fabric pinching, and the waist sits at a decent level, so there's no danger of the dreaded biker's bum being on display! On the bike, they're comfortable and with the looser ­ t and decent leg length, you don't feel restricted in movement. For use off the bike, they just feel and look just like any other pair of jeans. You could go to the trouble of dropping out the knee armour if you really wanted to, but I didn't find it necessary.
The denim itself is strong, has no stretch in it, and features contrasting stitching with rivets on the front pocket detail. The rear pockets have the RST logo stitched into them, but it's not obtrusive and goes well with the overall design of the jeans.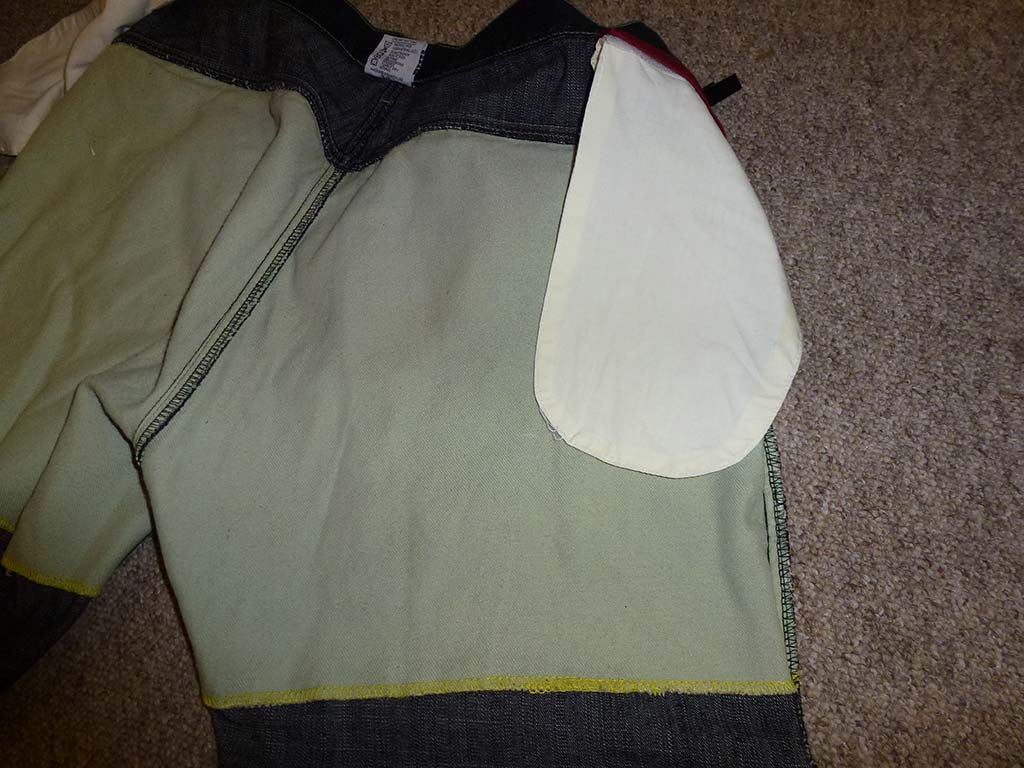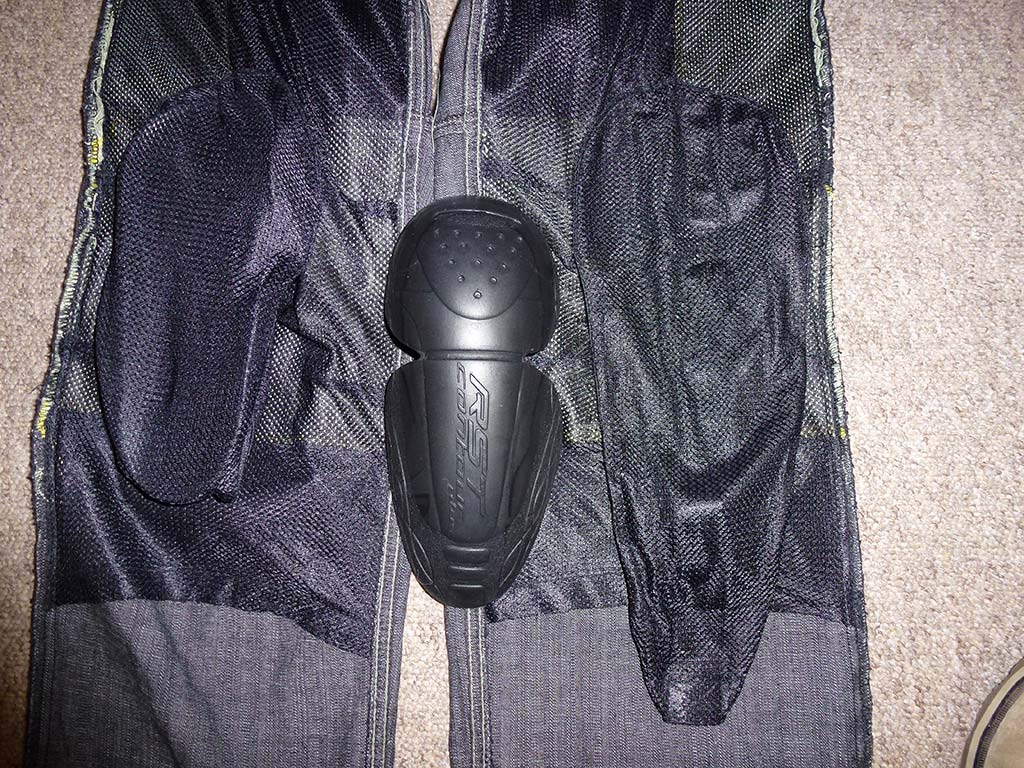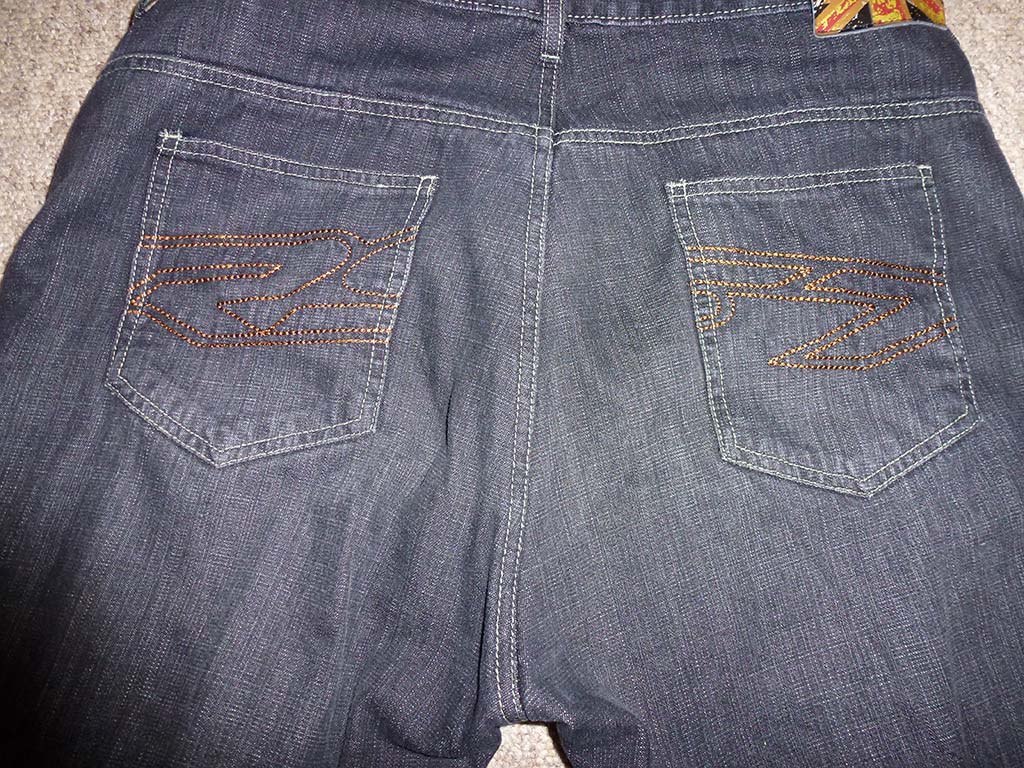 RST has used woven Kevlar on these jeans and the seat panel extends down to just below the backside. Down the front they o‑ er the wearer full Kevlar protection from waist to shin, which is covered with a soft mesh line, so there's no likelihood of it irritating the skin. For all that lining the overall weight of these jeans is no burden, although it has to be said that the Kevlar is not as thick as some others on test.
These jeans come with fully adjustable RST Contour Plus knee armour, which sits in a pocket between the Kevlar and mesh liner. My only problem with them is that the armour is a little short and gives no shin protection. It also feels a little loose in the pocket, and I'd have reservations as to whether it would stay in place if it was required to do its job. There is provision to add hip armour if required and there are removable pockets for this. ­
In a Line: Budget they may be, cheap they're not!
ABR RATING 7 out of 10


Held Fame Jeans
SRP £89.99*
The Fame jeans from Held are reasonably priced and have the more traditional features we've come to expect from a pair of denims. The outer fabric has that de­finite washed-out, well-worn look that's popular with the hoodiewearing generation (where is my ABR hoodie!?) so may not appeal to every ABR reader, but some may like the fact that they don't look brand new or come with creases. There's quite a lot of additional stitch detailing, too, which some will like, and others will think unnecessary.
The ­ fit complements the laid-back styling and offers plenty of comfort. On the bike, the seat area isn't too tight, and the material doesn't pinch or dig in. The legs fit well, too, and the pockets for the additional knee armour are in the right place once you're sat in the riding position.
The Fames feature all the usual outer pockets with the addition of a Velcro fastened one on the left thigh. I'm not sure what I'd keep in there though? Perhaps it's my age!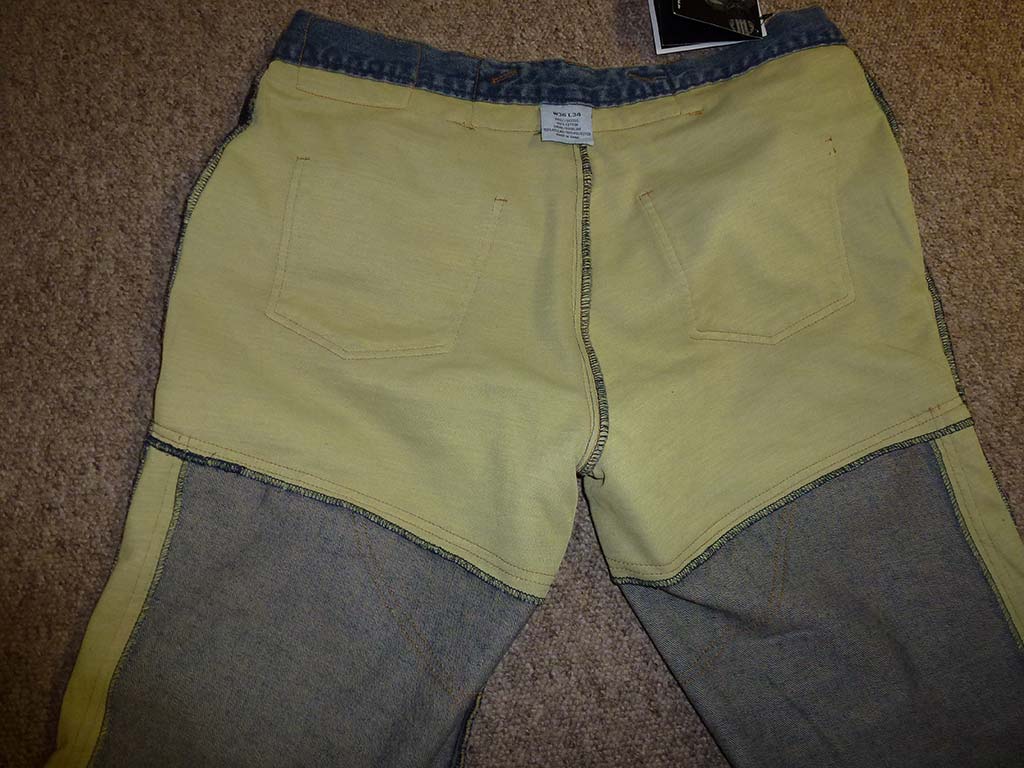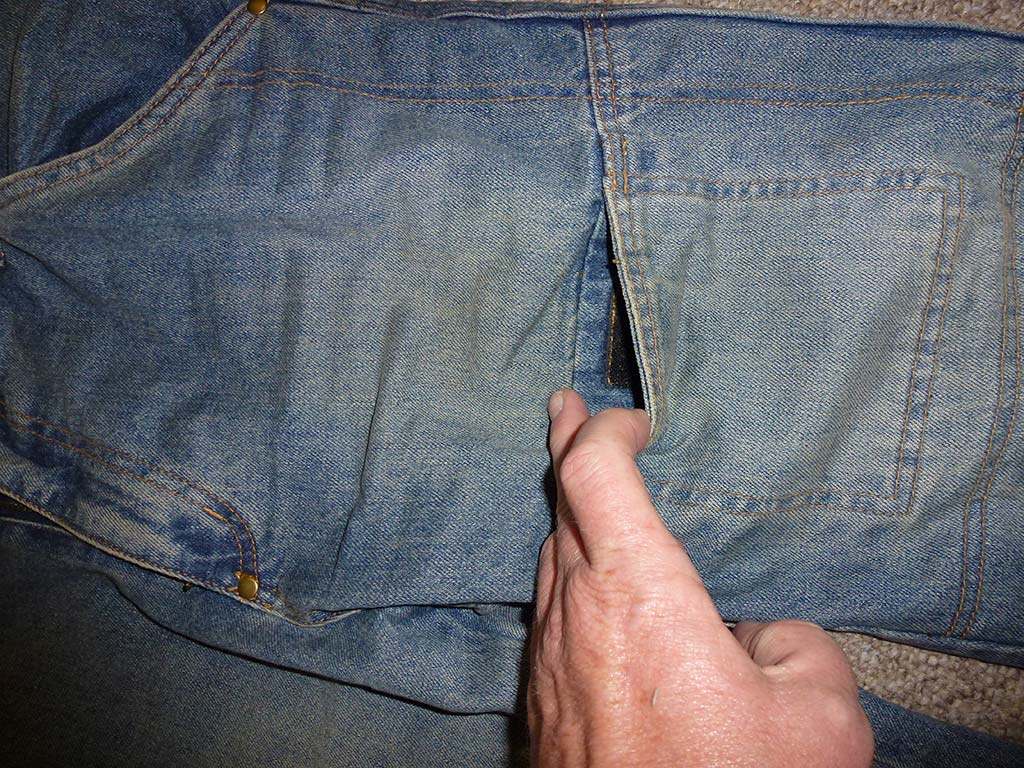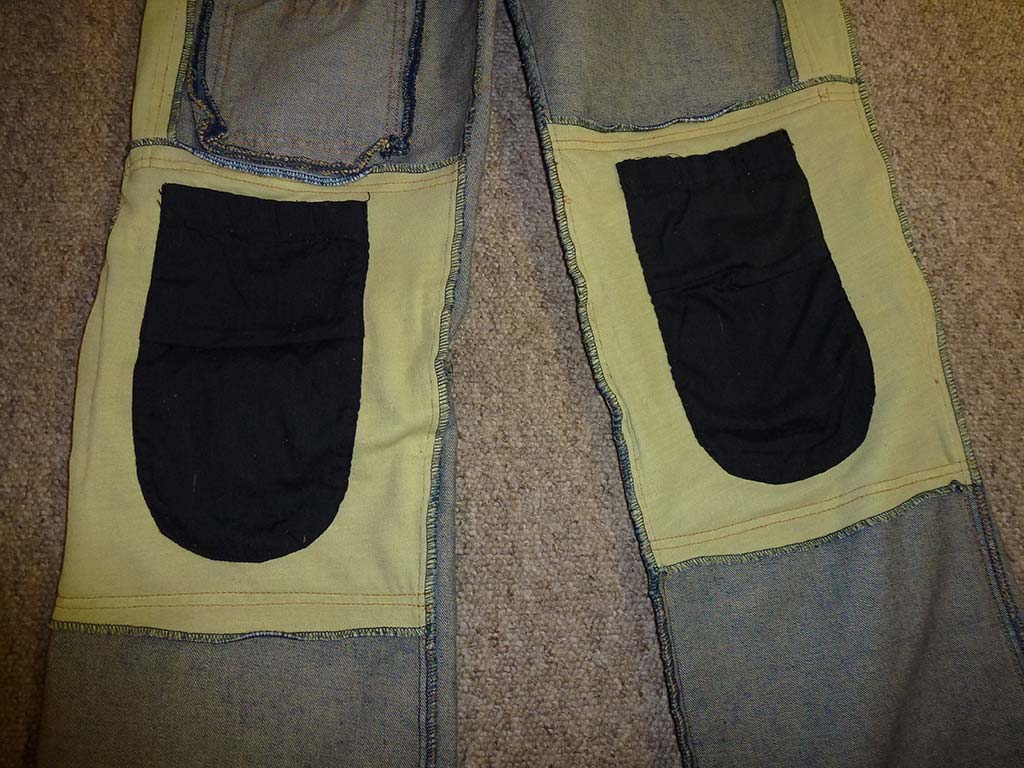 The outer fabric is 100 percent denim which is of a standard thickness with no stretch in it. All the main seams are double stitched with the addition of some rivet detail on the front pockets, all of which will help to keep the jeans together in the event of a fall.
The Kevlar linings are an equal mix of paran (para-aramide) and polyester, which is resistant to abrasion and tears. The lining is situated in the seat, hip, and knee areas. The lining is relatively thin but that's not necessarily a bad thing as it makes the jeans more comfortable; as long as it does its job, that's the main thing.
Armour is an added extra with the Fame jeans and there's a pocket on the knee for its inclusion, which features adjustable positioning for the wearer to align the armour where it ­ fits them best. There's no provision for hip protection, however, and it wouldn't have taken much for Held to have added a couple of pockets to allow for this. ­
In a Line: Maybe more for the younger adventurer
ABR RATING 6 out of 10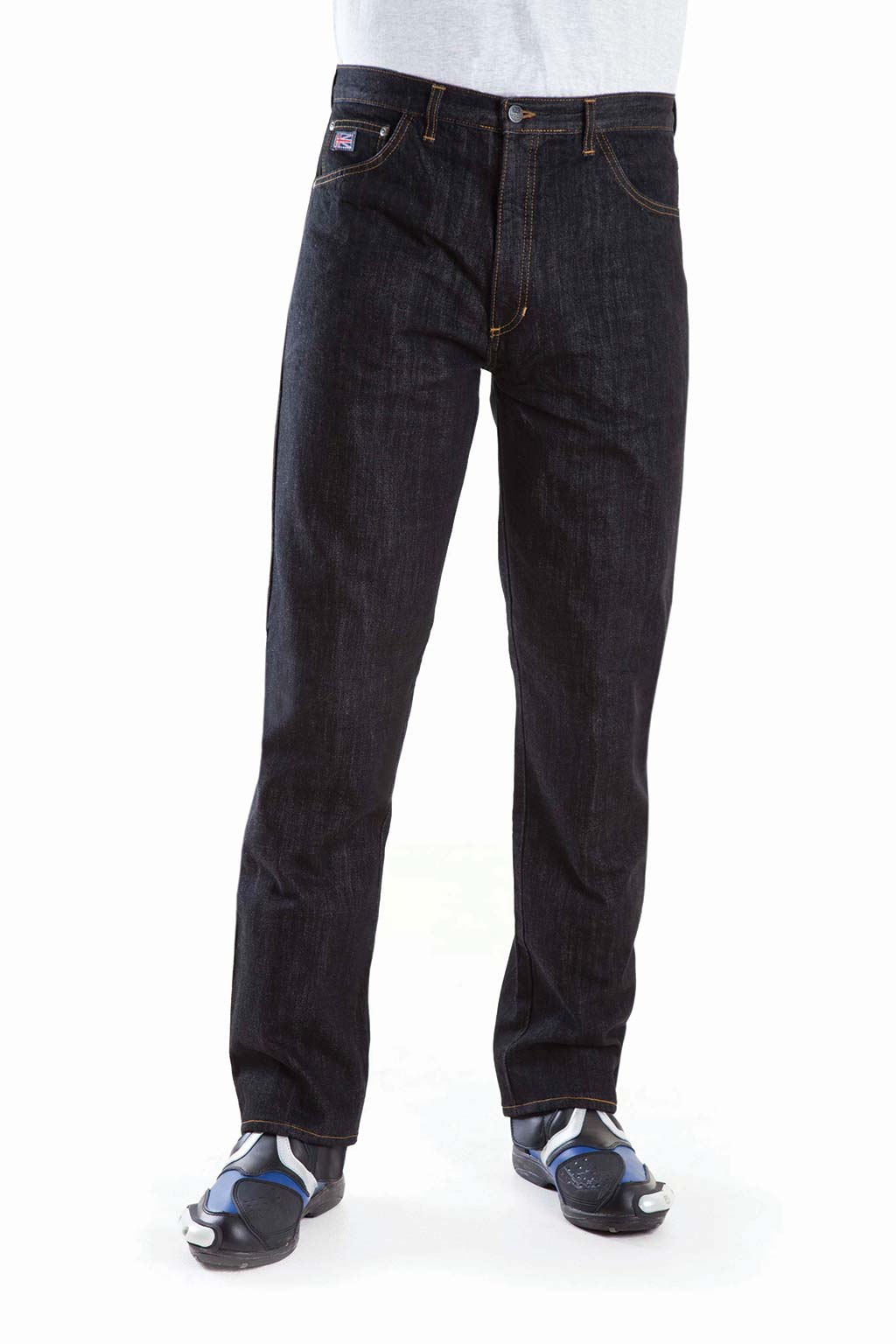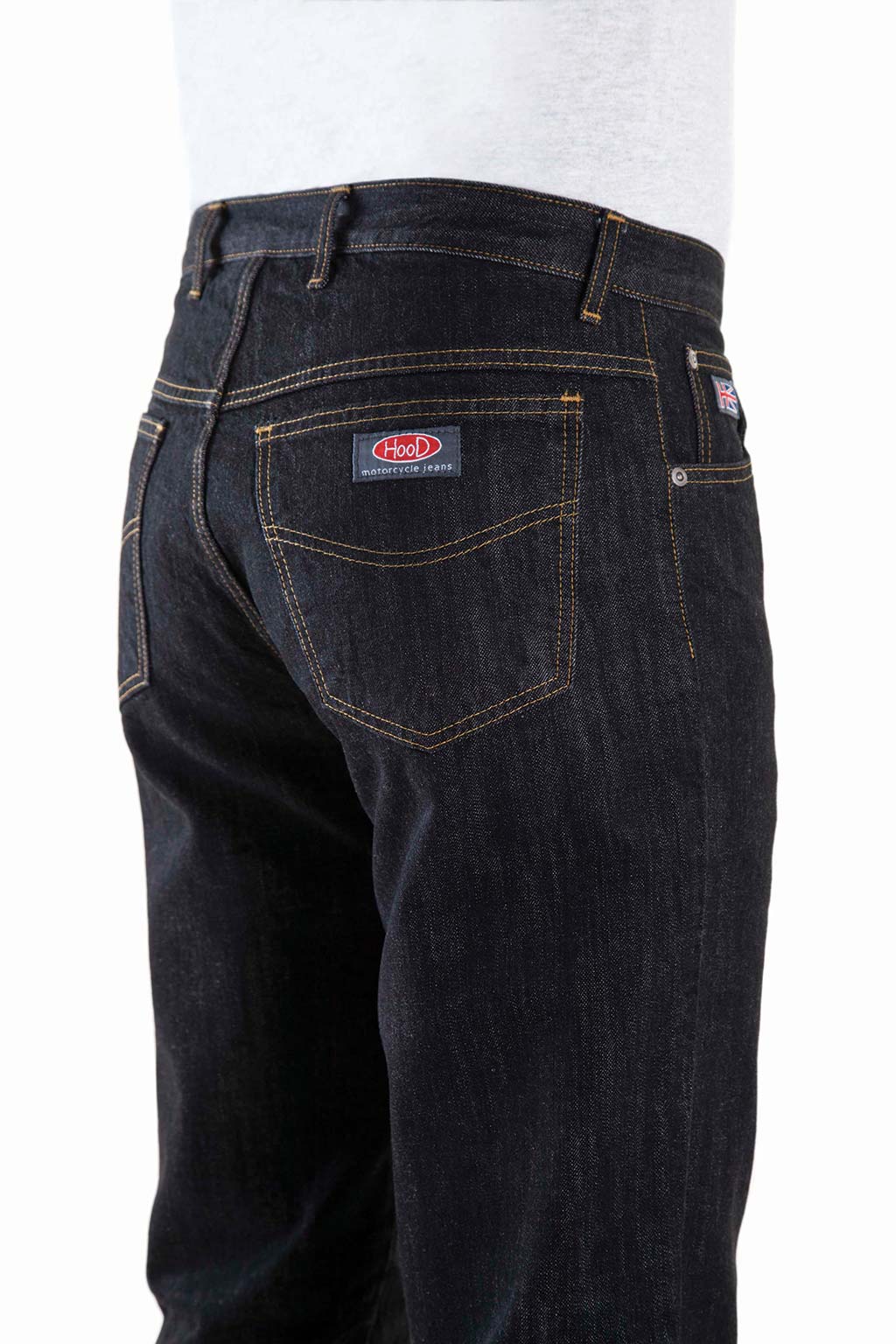 Hood K7 Jeans
SRP £99.99*
Hood jeans will be a name that most ABRs are familiar with. As a motorcycle jeans producer, Hood has been around since 1999-ish, and at the time, it was one of the few manufacturers offering bikers an alternative to leathers. It's nice to see that a British company is still out there producing quality goods.
When Hood first started making jeans for motorcyclists, the company kicked off production with the K7, and these are the style on test here. Back in the day, the K7s were the first 'seamless' jeans in the world, meaning that the seam is on the inside of the jeans and barely visible on the outside. Most denims are timeless, and this is certainly true of the K7; they still look exactly the same as the original design. To the uninitiated, these pants are just pants and only a telltale logo on the back pocket informs us they are motorcycle jeans.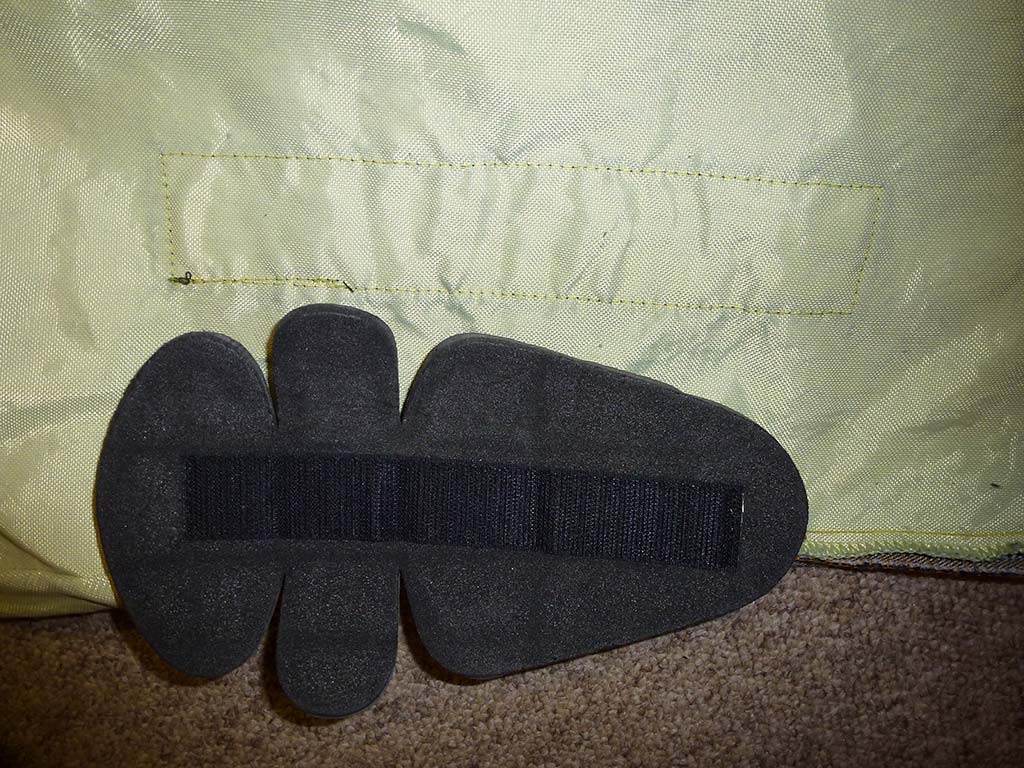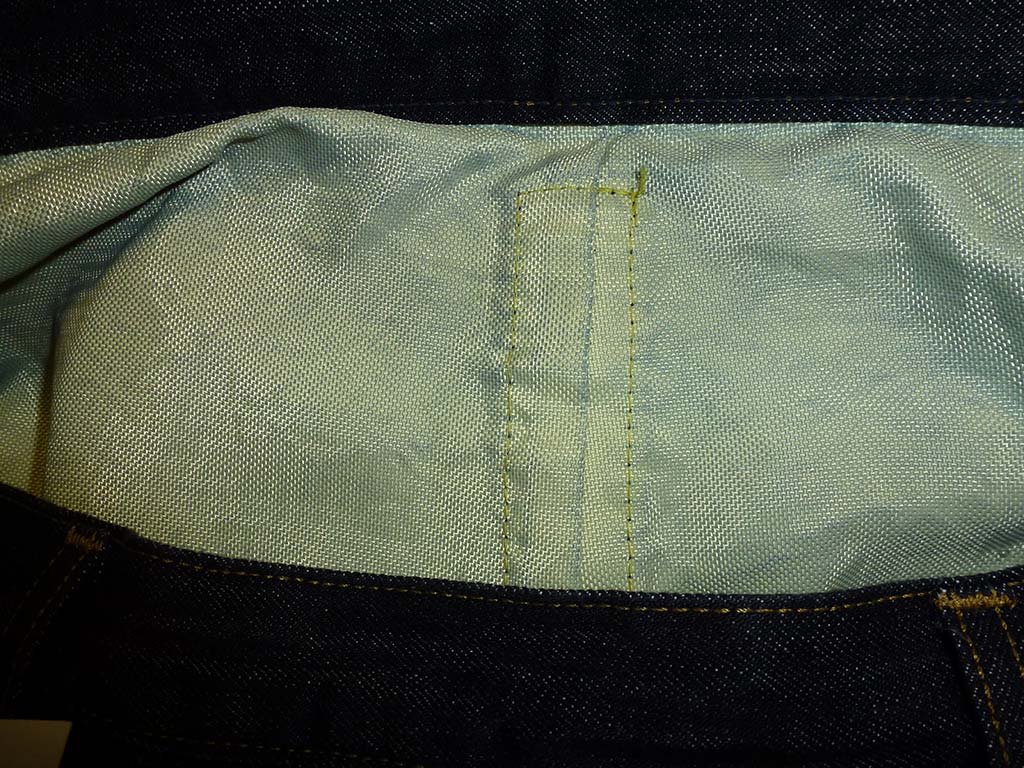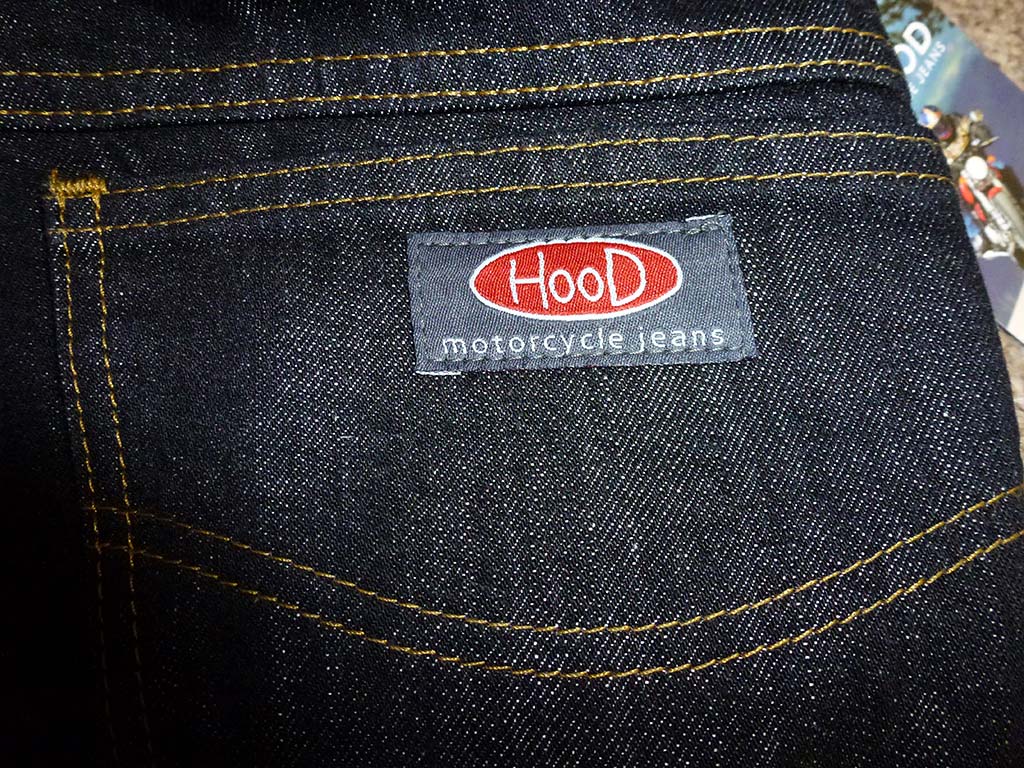 The K7s are what's termed as a 'regular ­ t' and are snug around the seat and waist but not overly tight. The legs are snug, too, but again not overly so. On the bike, everything is as it should be, comfortable and unrestrictive. We were lucky to be provided with the additional armour for the knee and hip pockets, and this did take up any slack in those areas. That's not a bad thing as it suggests that it will stay in place if the worst happened.
The K7s are lined with woven paraaramid fabric. This is a blending of Kevlar fibres, produced by the defence industry, which has shared its product with Hood. This is an extremely tough fabric which has been extensively tested. The jeans are lined from the waist to mid-shin at the front, and to the knee at the back of the leg, so the rider has full all-round abrasion protection. However, the finish on this liner isn't as soft as others on test.
As mentioned, we were given armour with our test pair and it's easy to insert, but you have to fiddle with it a bit to make sure it's lined up correctly to cover vulnerable areas. ­
In a Line: A good old favourite; pity the armour isn't included as standard
ABR RATING 8 out of 10
Lindstrands Wrap Jeans
SRP £109*
'Now That's What I Call Biker Jeans! 1:' Why? Because that's exactly what they look like: a pair of jeans that have been made for riding and not something else in disguise. I was drawn by the styling on these pants straight away, and when you learn that Lindstrands is from the same Swedish manufacturer that brings us quality Halvarssons and Jofama bike gear, the package is even more appealing.
The Wrap Jeans look good; they also feel good when worn. They have a comfortable fit in the waist and seat, and the straight-cut leg isn't too tight either. The denim has a slight stretch to it, so it won't matter at what angle you position yourself while riding, and there's no pinching or digging in. As an added bonus, The Wraps are also available in a short-leg cut– no turn-ups or DIY tailoring here.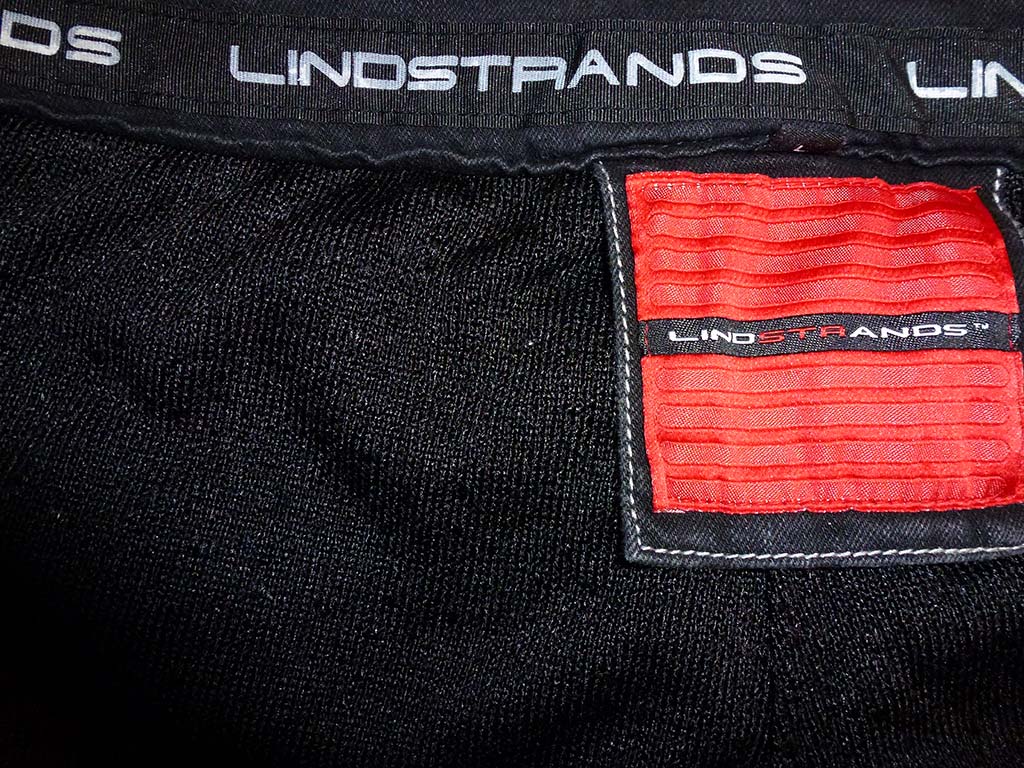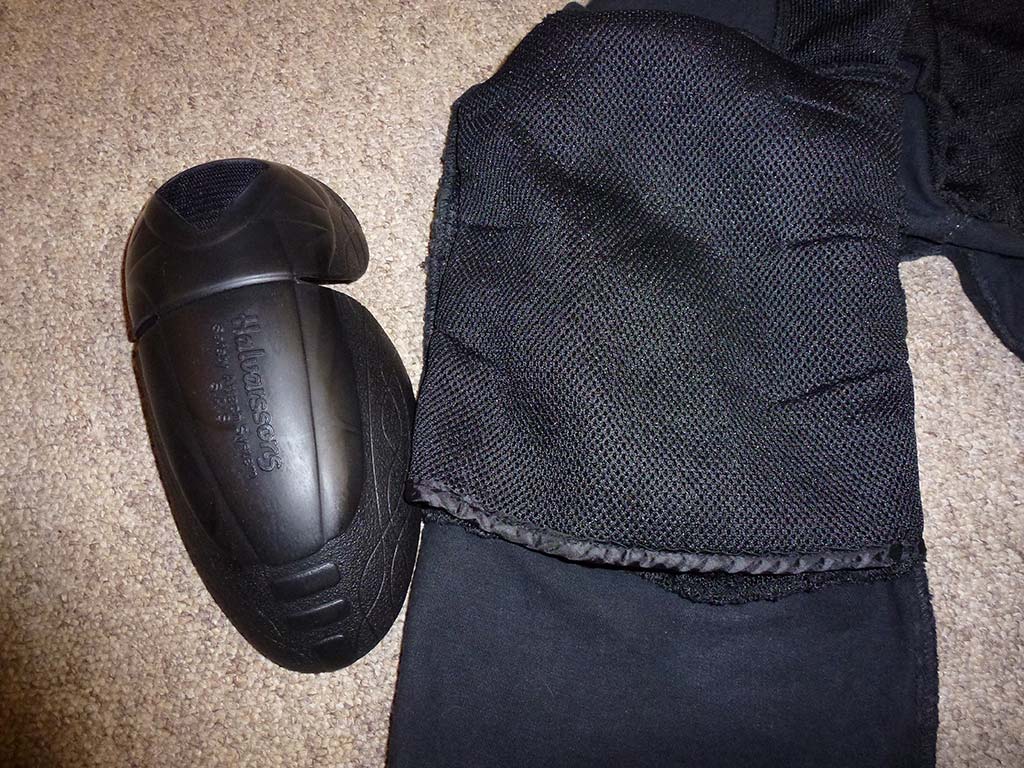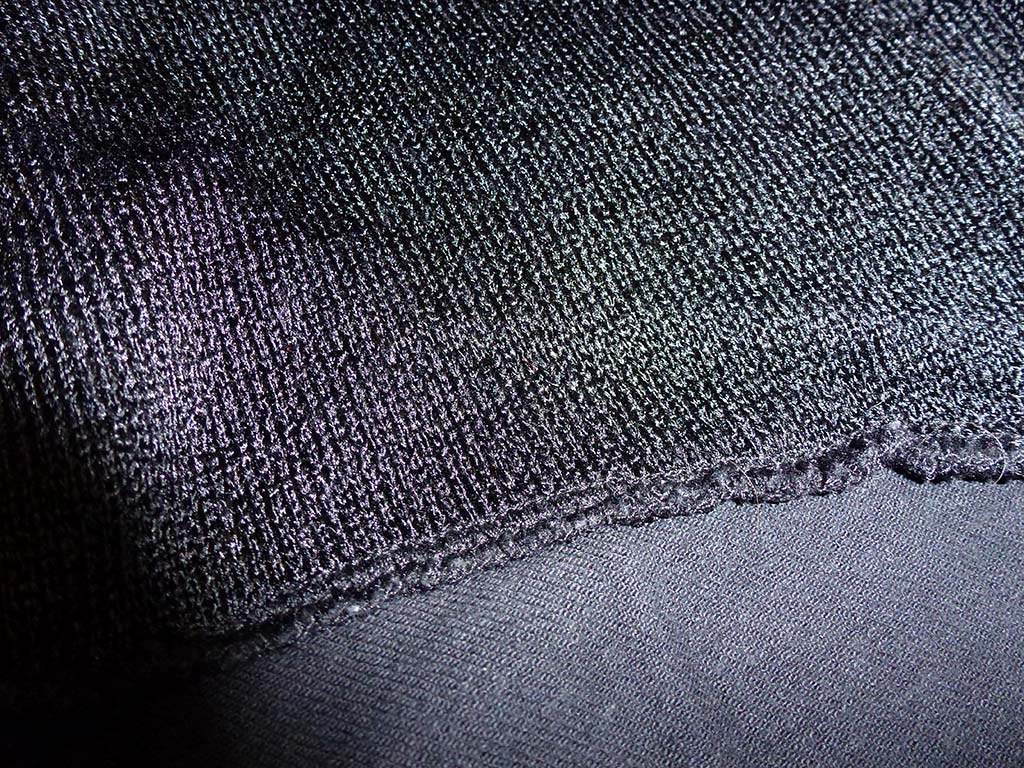 Almost all the other motorcycle jeans on test here use Kevlar as an abrasion resistant liner. Lindstrands, however, has gone a little further than this employing its own protective fabric which it calls Hi-Art (High Abrasion Resistant Textile). In essence, it's a terry-loop material, developed by Jofama, which is designed to turn the ends of the ­ fibres vertically rather than horizontally. It's claimed this approach massively increases the length of the ­ fibre, which in turn increases its ability to dissipate friction-induced heat. In independent tests, the Hi-Art fabric had an abrasion resistance in excess of 10 seconds, which exceeds the required CE standard. As well as its high abrasion resistance the fabric also gives excellent insulation in cool temperatures but allows air‑ ow to the rider in hot conditions, too. Clever stuff.
There's provision to ­ t hip and knee armour to the Wrap jeans, and when fitted, it's not too obtrusive; this retails at £19.90 for a set. As an alternative to the ­ fitted armour, there's the option of a knee sock, which is worn by the rider and the armour inserted in place. This is more likely to stay in the desired position in the event of an accident and comes in at £9.90. ­
In a line: They are what they are, and we like them!
ABR RATING 9 out of 10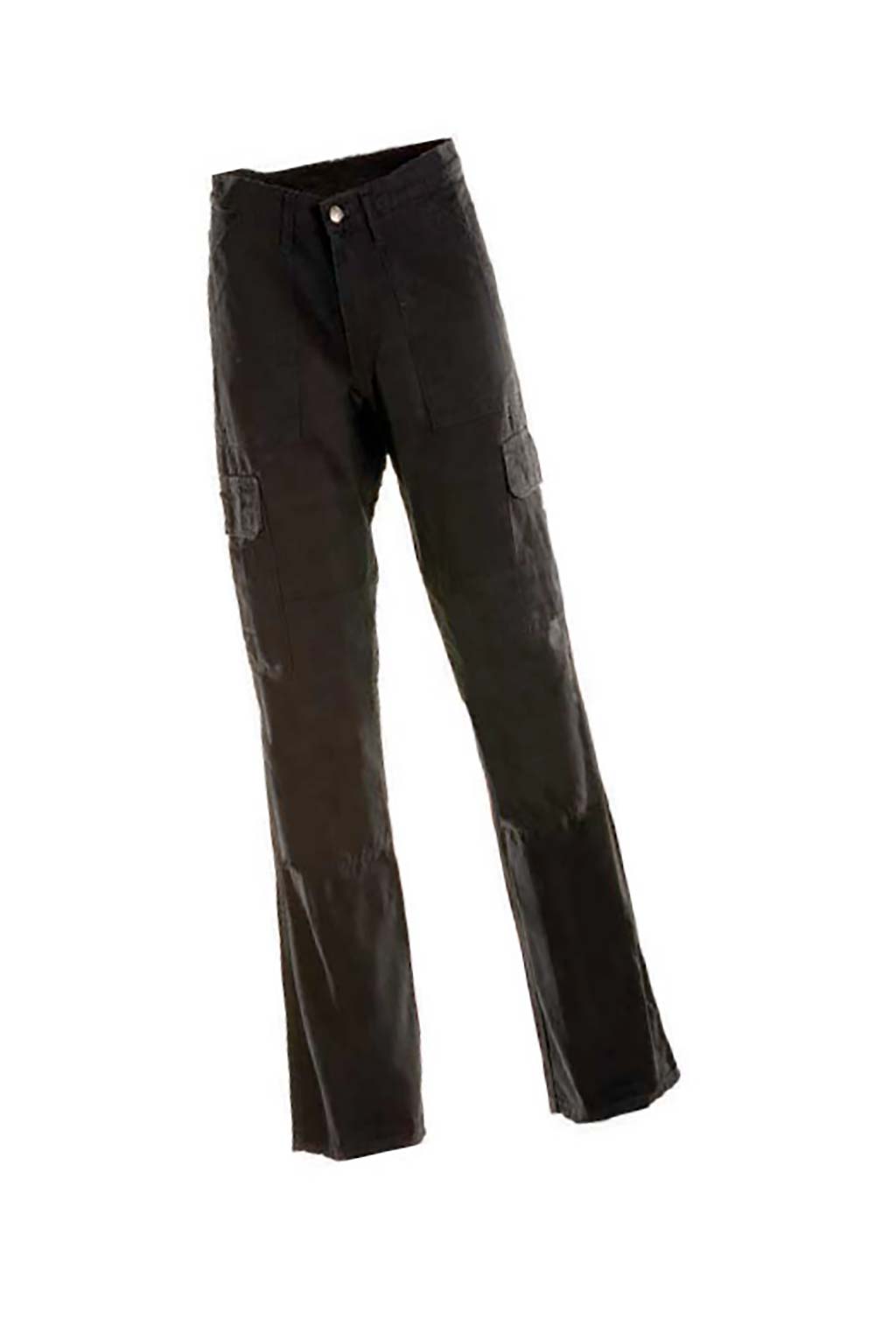 Draggin Jeans Cargo
SRP £139.99*
I know that not everybody likes jeans, and sometimes, it's nice to have an alternative to the normal biking denims. Luckily, the pant manufacturers know this, too. So, here we have a pair of cargo trousers from Draggin Jeans. They're called, spookily enough, Cargos, and at first glance that's just what they appear to be. In other words, they don't scream "biker!".
Just because they're not denim, doesn't mean they offer inferior protection; the same safety standards have been applied to these as is applied to all pants in the Draggin range. The main outer fabric is medium-weight drill material, which you'll ­ find used in many high street cargo trousers. The obvious difference is that the build standard is higher, and the dual stitching uses heavy-duty thread, which has undergone and exceeded burst safety tests.
The pants are in a mid-rise, comfort fit, so sit well around the seat area and the inevitable biker's bum is kept in check! On the bike, they're comfortable and still ­fit nicely with the armour in place.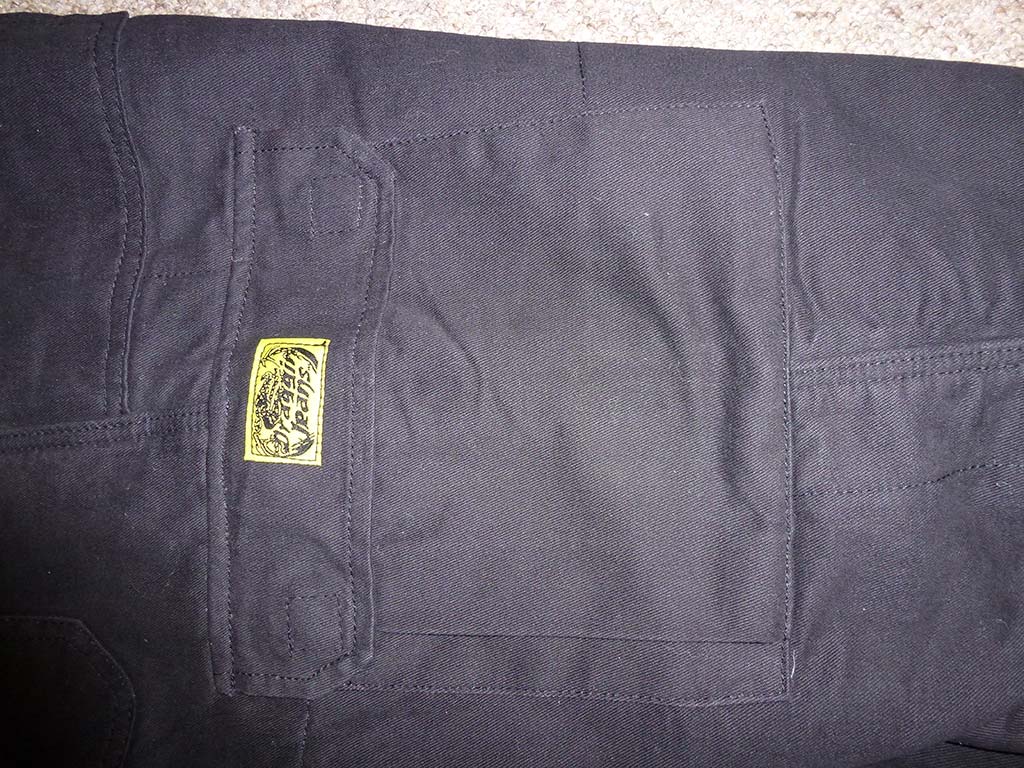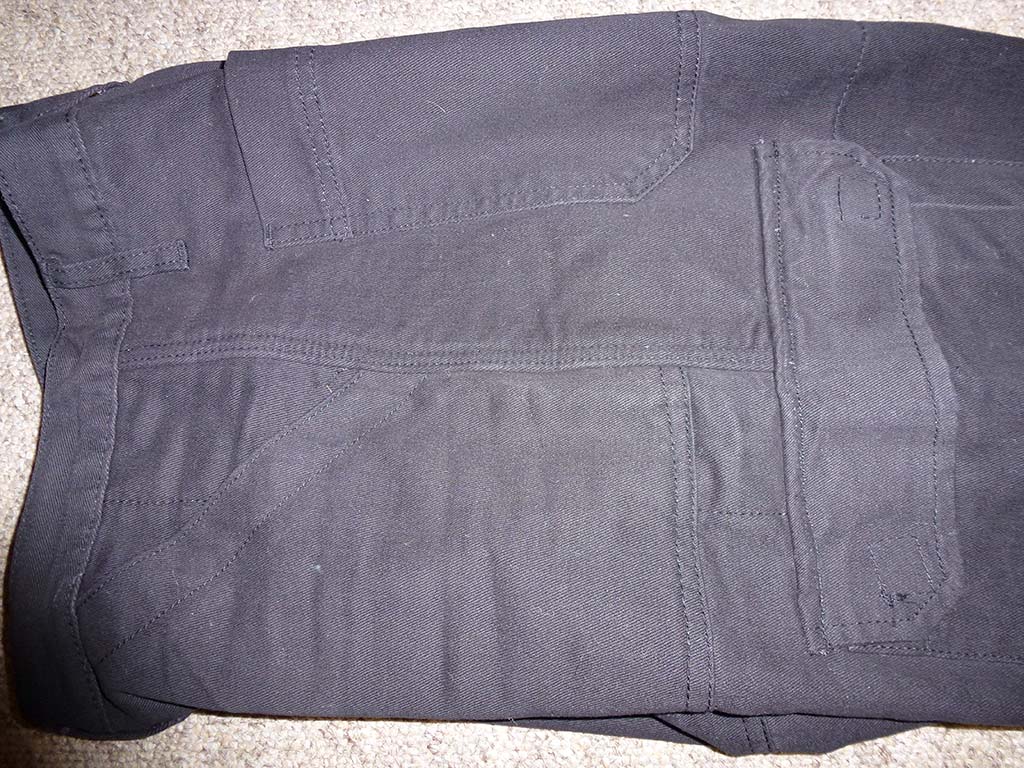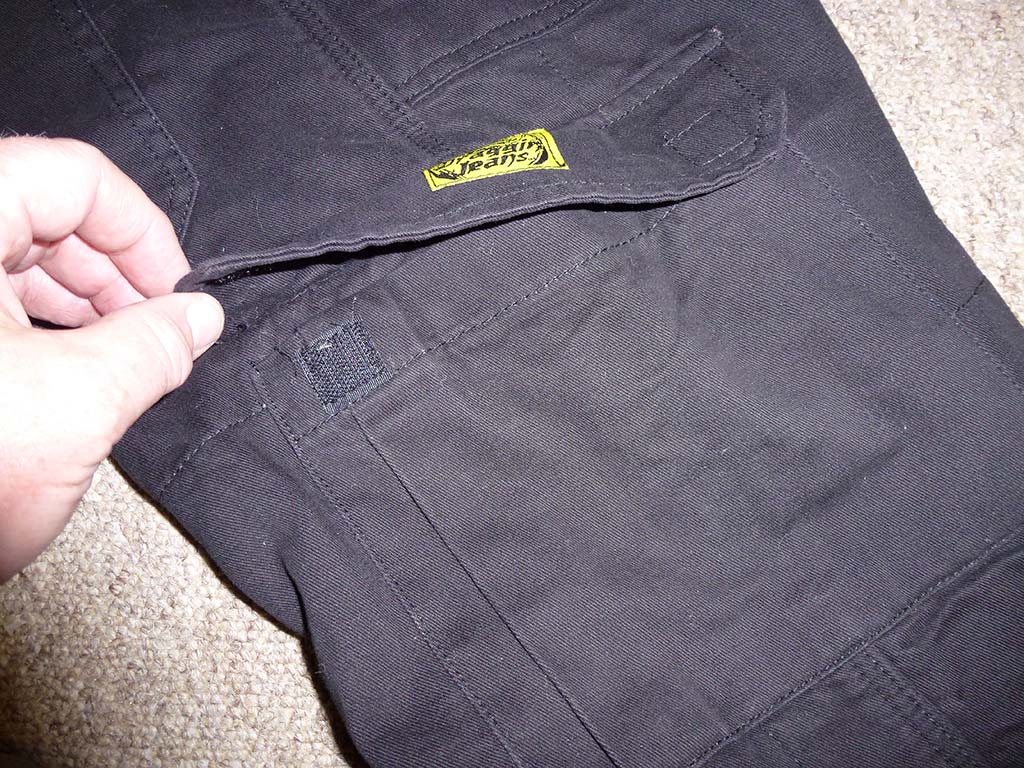 Everyday jean styles have the traditional front slant pockets and two rear patch pockets. The Cargos have these pockets, too, although they're larger in size, and in addition they also have thigh mounted Cargo pockets with Velcro fastening flaps. Well, they wouldn't be Cargo pants without them, would they?
The knitted Kevlar lining covers the whole of the seat area and extends down to mid-thigh as well as covering the outer thigh and the front of the knee, so the likely impact drag areas are well covered.
There are no pockets for additional hip or knee protection, but free Force Field knee armour is on oer with most of the range and is installed using Velcro fastening, which can be stuck or stitched in; it's recommended that the Velcro is stitched in, so it stays in place. It isn't too difficult to install or remove the armour using the Velcro strips, so it wouldn't be an inconvenience to do this when you get off the bike. Alternatively, there's a knee sock available with armour that can be purchased in addition and worn around the leg under the pants. ­
In a line: A totally unassuming and comfortable biker trouser
ABR RATING 8 out of 10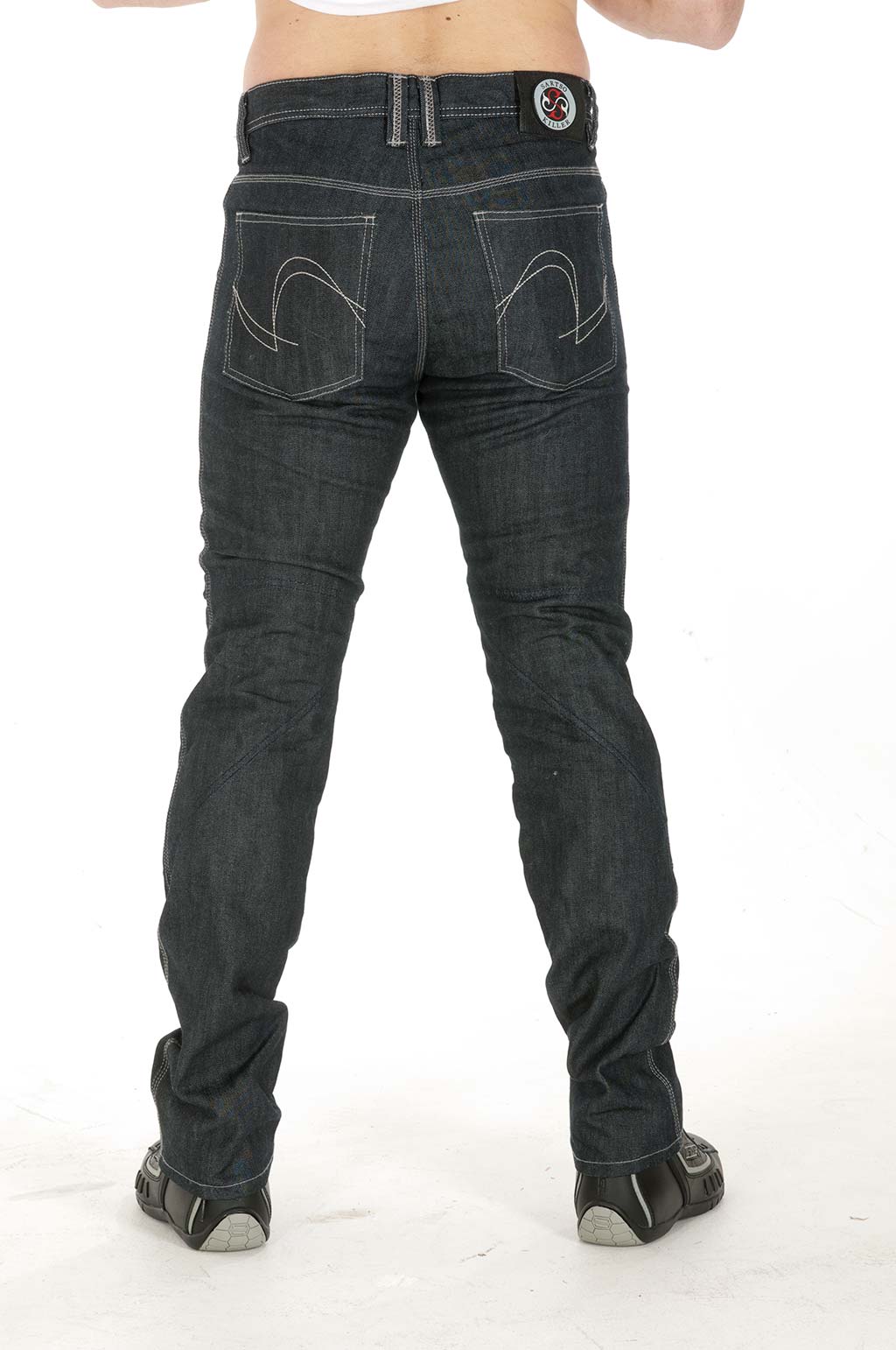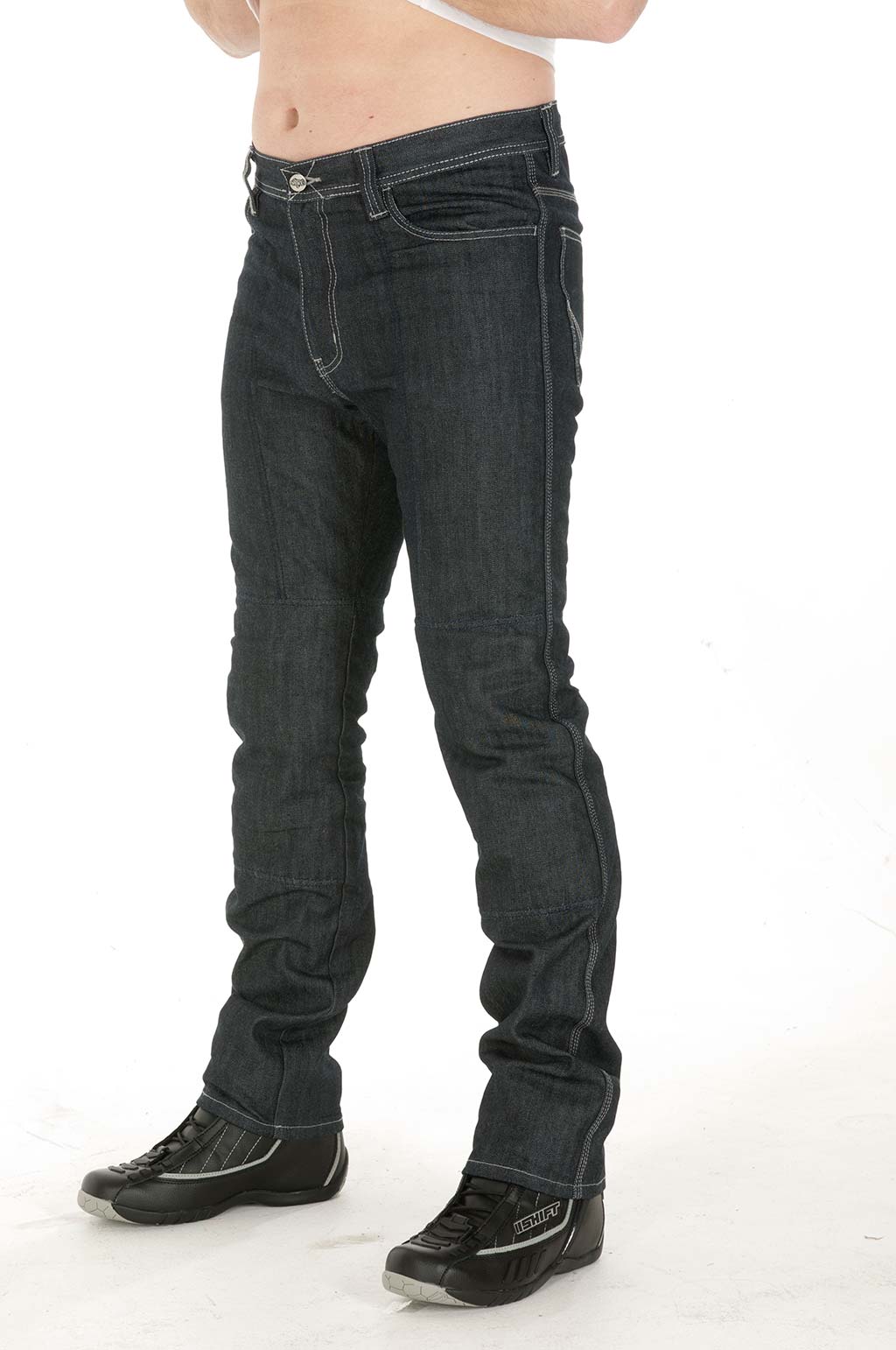 Sartso Raw-Relax Stretch
SRP £149.99*
The Sartso range of Kevlar jeans is quite extensive, so we opted for one of the company's most popular designs, the Raw. They come in a relaxed fit with stretch denim, and copious amounts of Kevlar.
The stretch denim in these jeans is no heavier than your standard pair of jeans and they come with quite a long leg length as standard – great if you're a tall ABR, but Wild and Wicked also offers a hemming service to cater for shorter bods. The external seams are triple stitched, which will give greater strength if they're required to face up to tarmac.
Now I'm no lightweight, but I'm not a sumo wrestler either. When I saw 'relaxed fit' and 'stretch fabric' on the swing-tag I was surprised to ­ and that, once on, these pants were so snug around the legs they were more akin to 'drainpipes' (now I am showing my age!). They do, however, have ample room in the waist and seat area, so when sat on the bike, they're comfortable and don't pinch. One plus with a snug leg ­ t is that the removable knee armour and Kevlar panels stay ­ firmly in place, so achieving their aim. The acres of woven Kevlar fabric is a of one-piece construction and extends around the seat area, down the backs of the legs to below and around the knee, and up around the outer thighs, giving the likely impact areas good protection in the event of an off.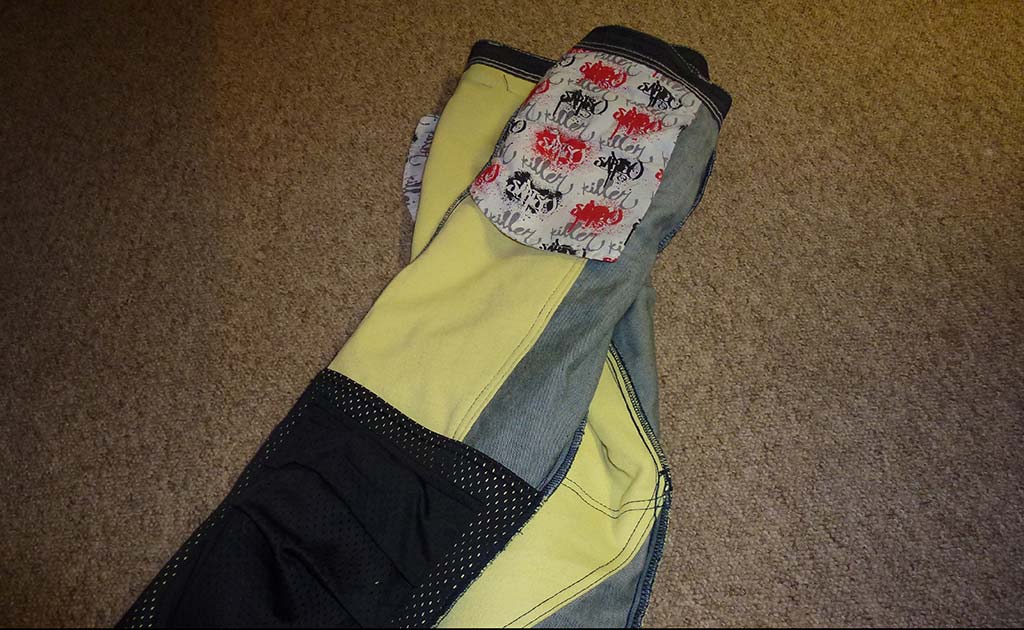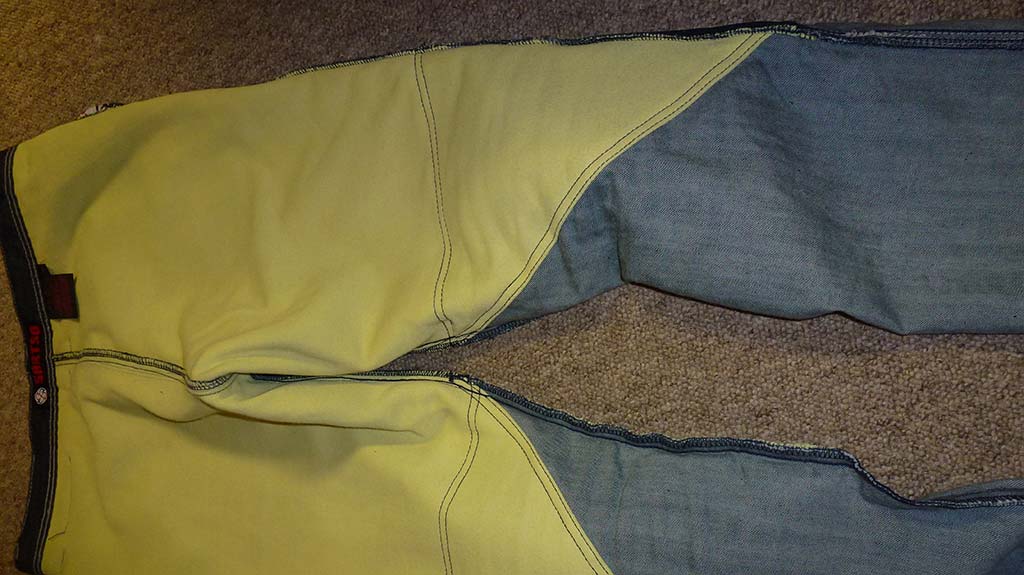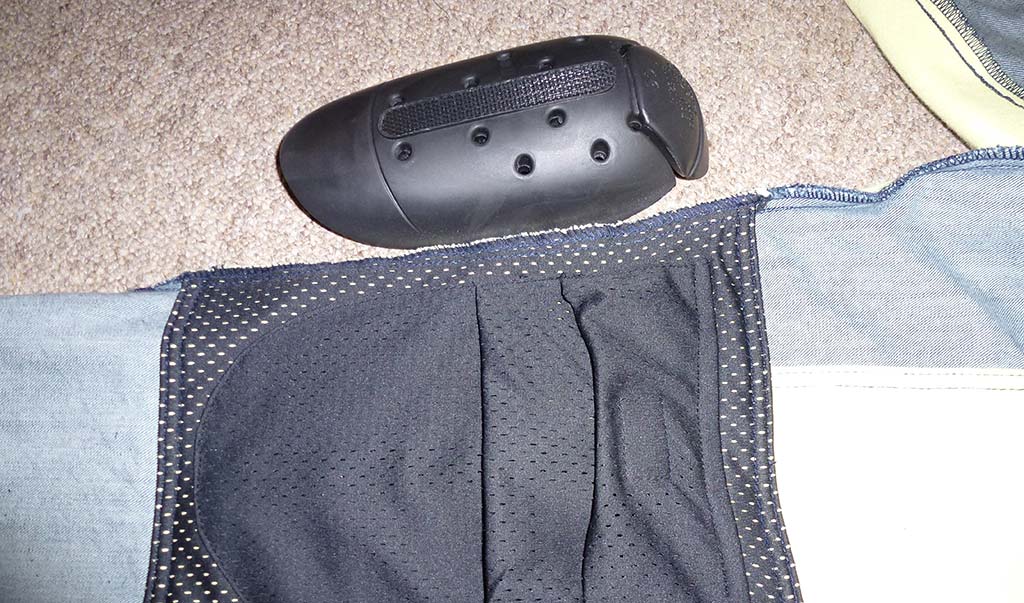 The removable knee armour ­ fits snugly into the inner pockets on the front of the knees, behind the Kevlar lining. It's held in place in the pocket by strong Velcro. The knee pads themselves are preformed and shaped to wrap around the knee, however they don't extend below the knee to give any shin protection.
Because of the snug ­ t I felt that if I walked any distance with the knee pads inserted, they'd rub and may become a little uncomfortable. The solution, of course, is to remove the armour when off the bike, but let's face it, you won't have to do that too many times before it becomes a chore. ­
In a Line: A bike jean for the fashion-conscious adventurer; good pants with the required amount of protection
ABR RATING 7 out of 10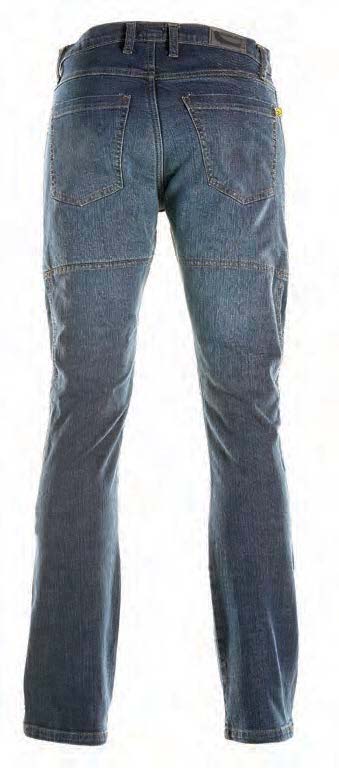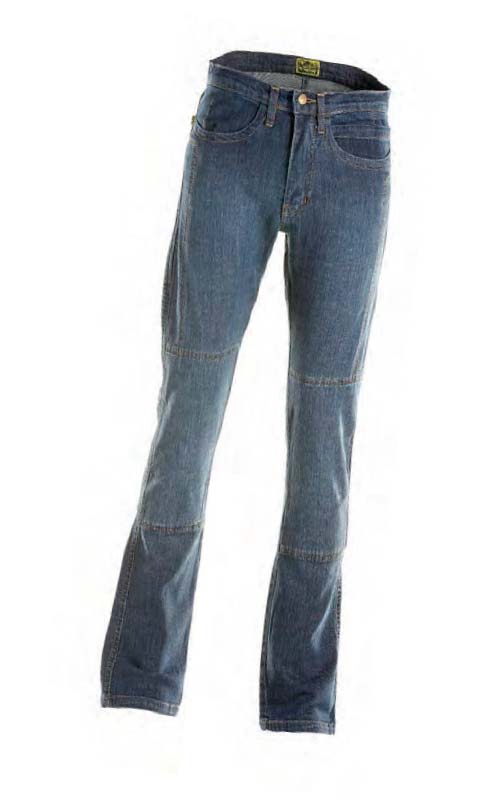 Draggin Jeans Biker
SRP £169.99*
These classic Draggin Biker Jeans come all the way from Australia and are made by one of the better-known manufacturers. The company stakes its reputation on its drag test, carried out by Draggin boss Grant Mackintosh. Mackintosh famously donned a pair of his jeans, strapped himself to the back of a bike and was dragged 300 meters at speeds of up to 140kmph. The jeans survived, and more importantly, so did his arse! Then he did it again, just to prove a point.
The Biker jeans are one of many designs from the company and boast a 'superior fit with a low-rise waist'. I found the fit great for me, with a comfortable seating position on and off the bike and no pinch points. The jeans are fabricated from regular-weight denim then lined with Kevlar and Dyneema, which is said to be the strongest fibre in the world. So, all things considered, these are pretty robust pants! There's a slight stretch in the denim, so the legs aren't too tight, but the Kevlar is sighted in the right areas and stays there. The denim has double-stitched seams using heavy duty thread, which withstands the approved burst tests.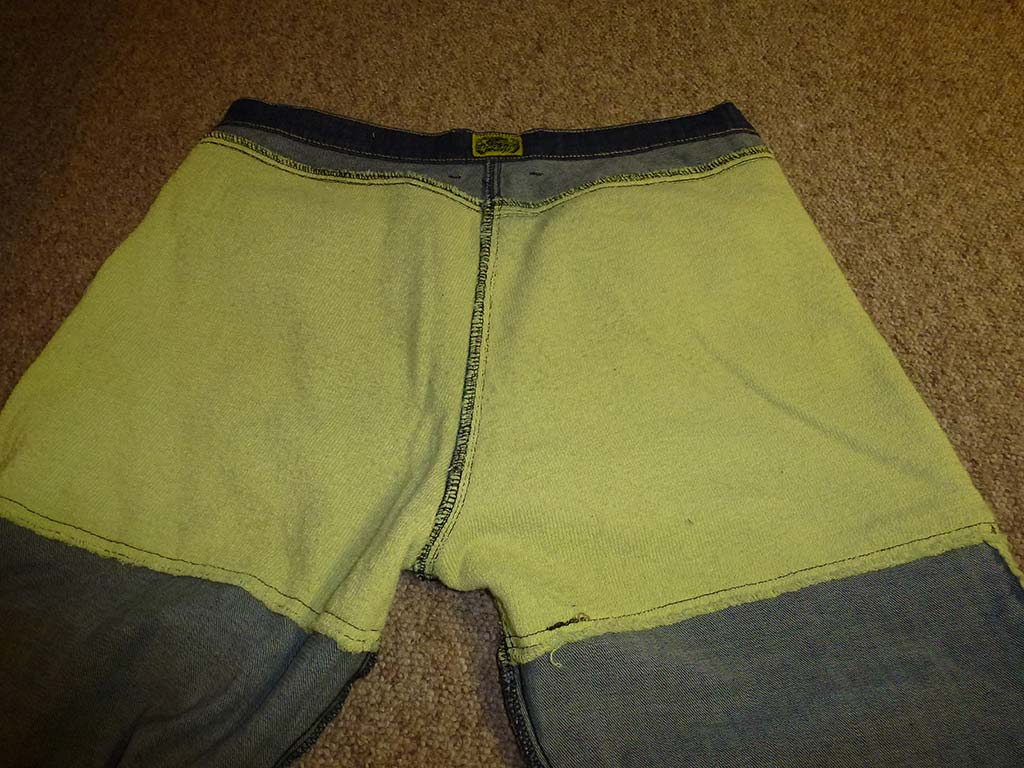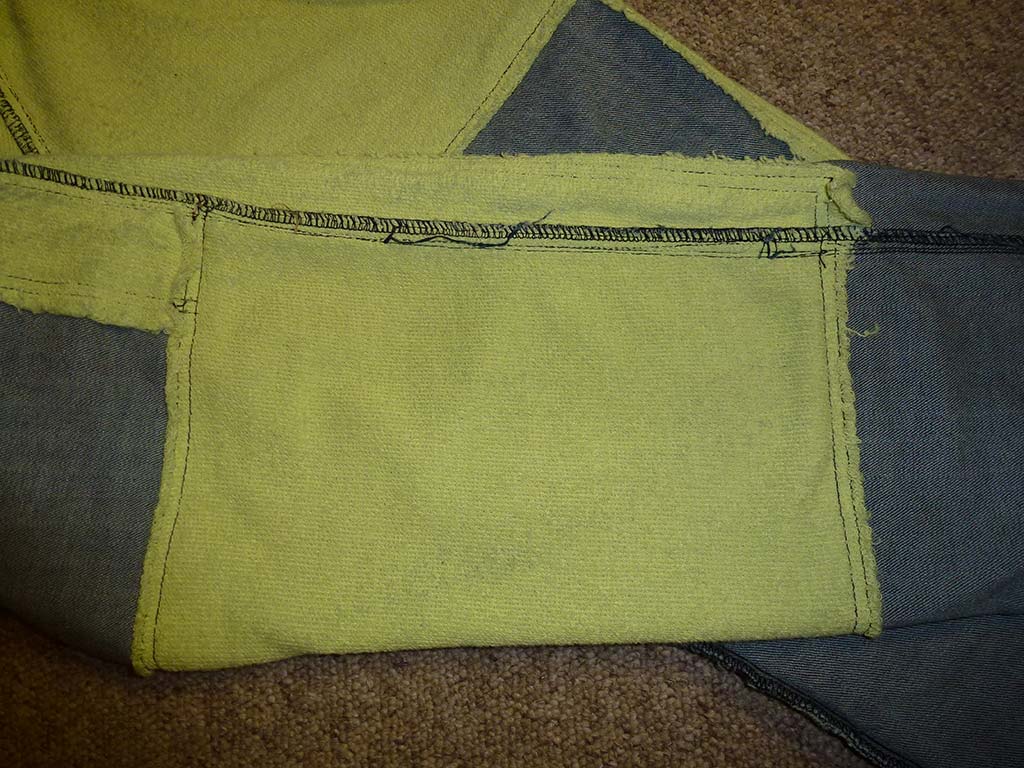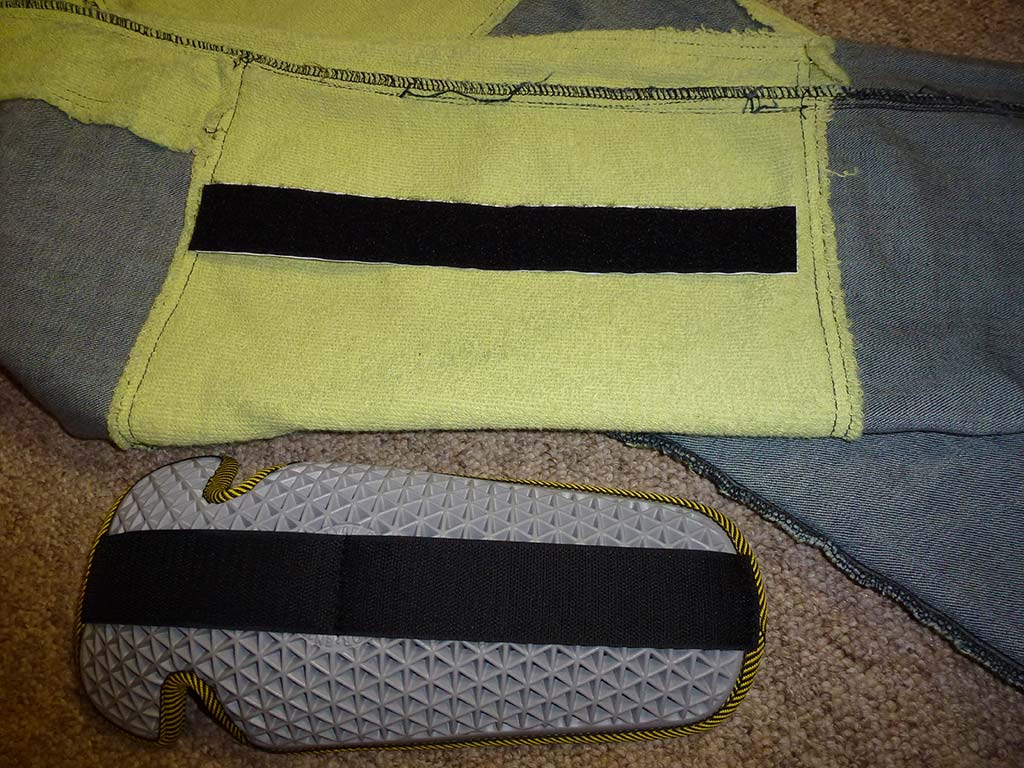 The knitted, military-grade Kevlar lining covers the whole of the seat area and extends down to mid-thigh as well as covering the outer thigh and the front of the knee, so the likely impact drag areas are well protected.
There are no pockets for additional hip or knee protection in these jeans, which I feel is an oversight. But free Force Field knee armour is on offer with most of the range and is installed using Velcro fastening, which can be stuck or stitched in; It's recommended that the Velcro is stitched in, so it stays in place.
The knee armour is unobtrusive and extends down the leg to o… er some protection for the shins. It isn't too difficult to install or remove the armour using the Velcro strips, so it wouldn't be an inconvenience to do this when getting off the bike. ­
In a line: Good-quality jeans and good value for the money
ABR RATING 8 out of 10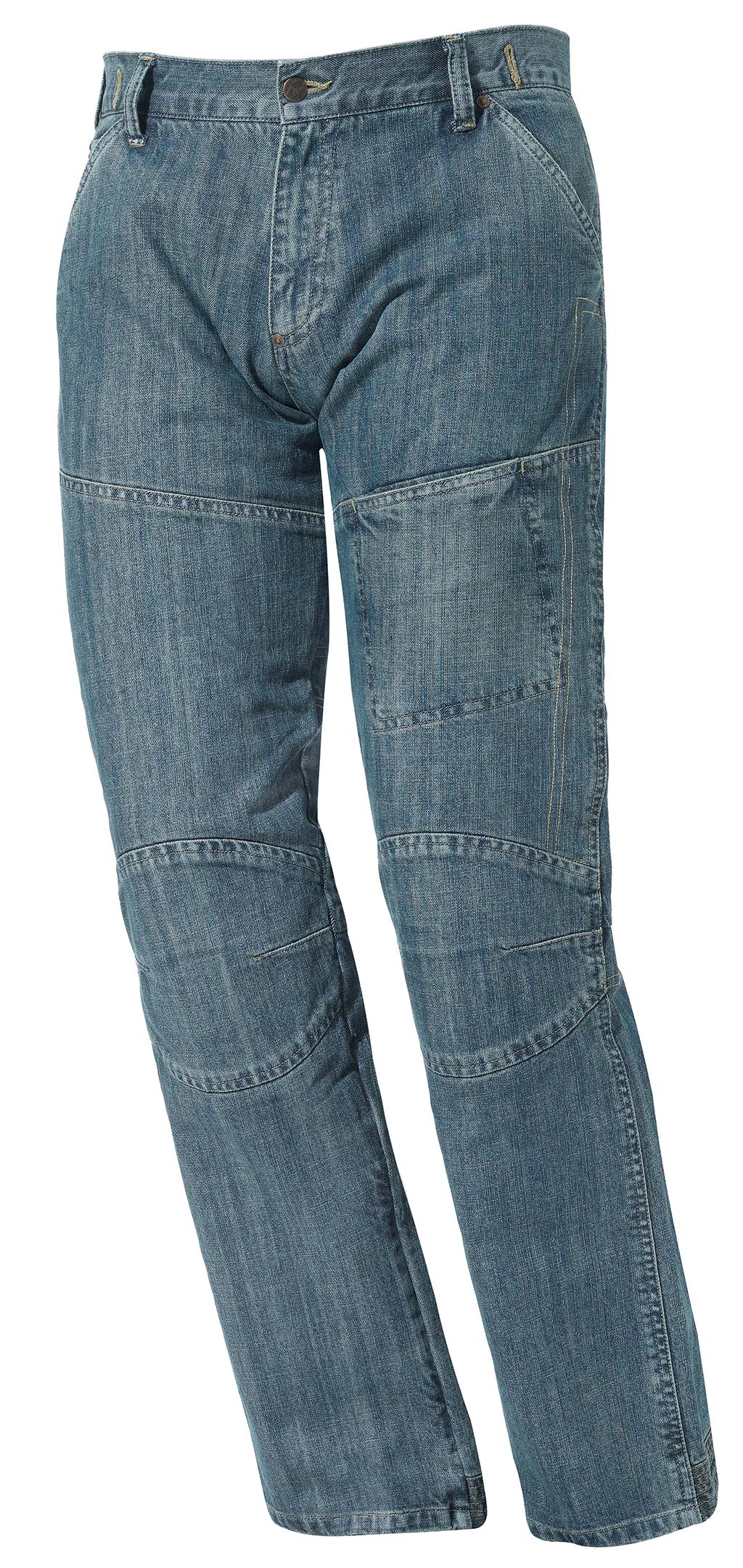 Held Crackerjack Jeans
SRP £184.99*
I liked the look of these as soon as they arrived in the office. The Held Crackerjack jeans are every bit a high street jean, from the design to the cut. They feature a new material technology, which makes for a stronger construction and the jeans more comfortable to wear, especially in warmer weather.
They are a regular cut with a comparatively high waist band that won't leave a gap for the cold air to get in. There's ample room in the seat department, and when sat in a chair or on the bike, they feel comfortable with no pinching. The legs are a good ' t, too, and the knee armour sits where it should.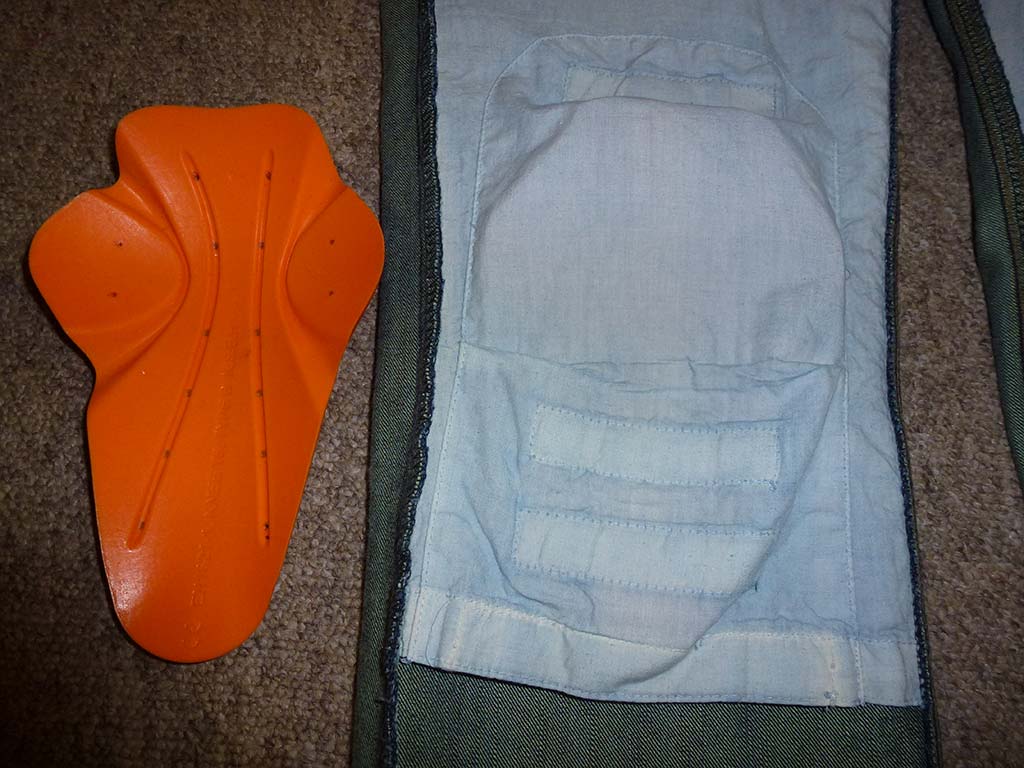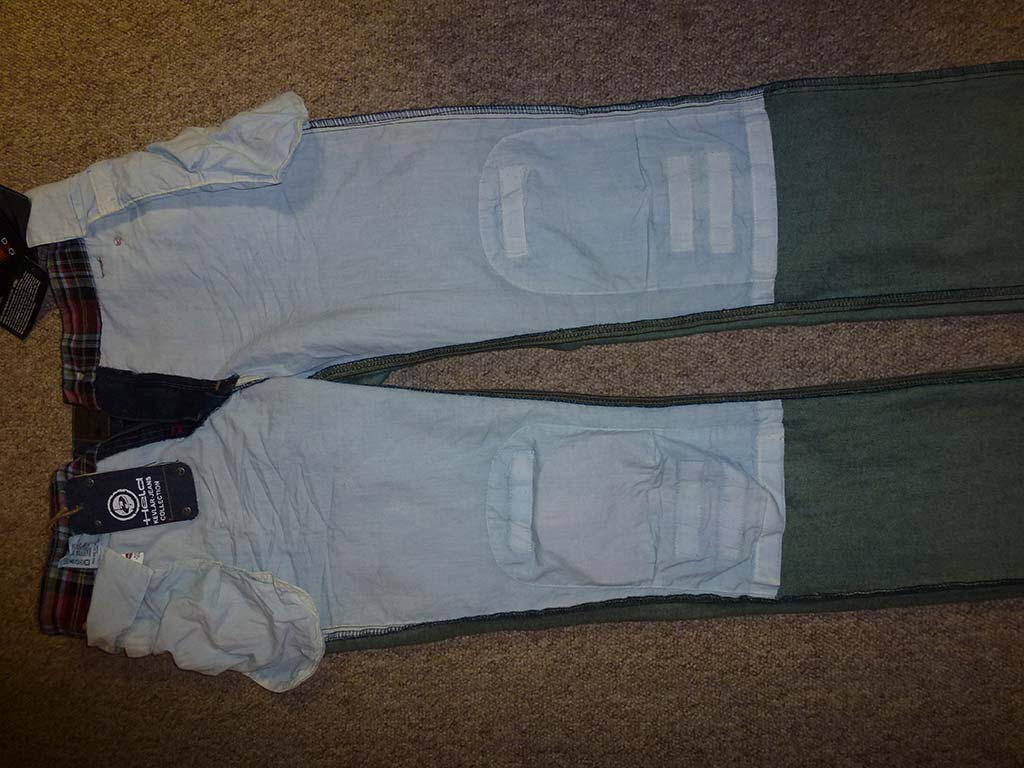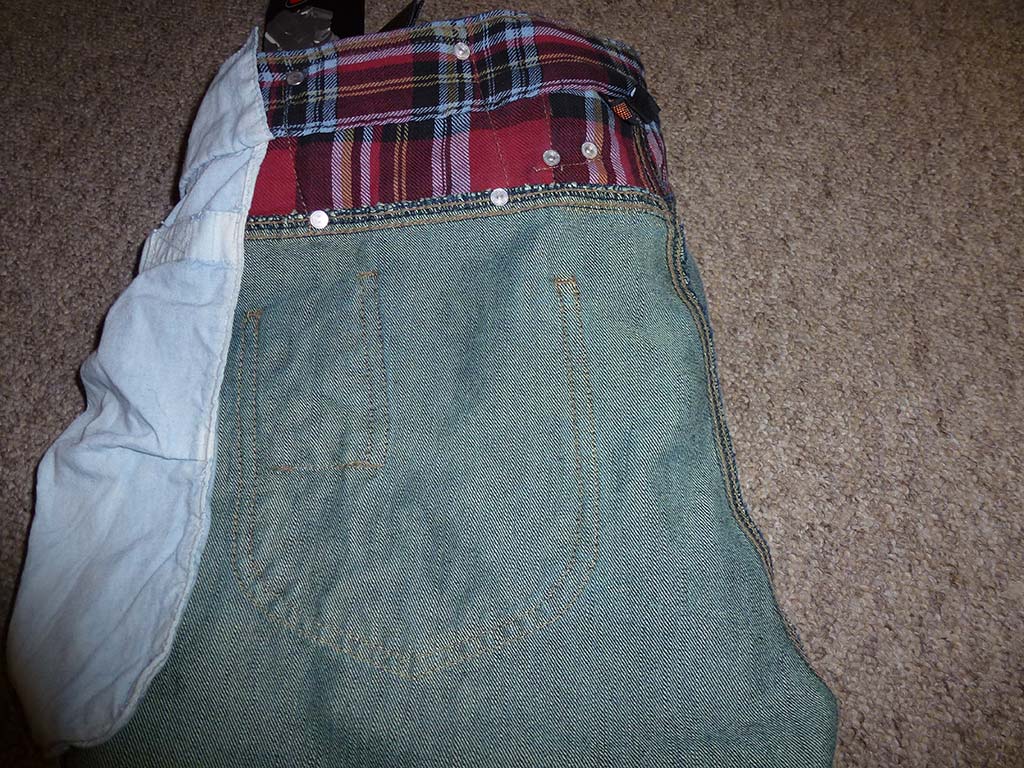 This new material used in the Crackerjacks is 55 percent cotton-denim and 45 percent Kevlar mix, which will undoubtedly make the jeans stronger in construction than normal denim. There's an additional cotton lining that runs down the front of the jeans, but this doesn't contain any abrasion-resistant treatment. The denim is heavier than some others on test, but that's because of the integral Kevlar mix, however, the overall weight of the pants is about the same. My only concern would be how they perform against jeans that have a 100-percent Kevlar lining. My guess is that they will do a job well, but for the money, I'd opt for something with a separate Kevlar lining in the seat and knee areas for that added peace of mind if nothing else.
The jeans have the usual five pocket design and have a small detail pocket in one of the back pockets. I can't see a reason I'd use this, but it looks okay as a feature.
The Crackerjacks come with D3o CE approved knee armour already fitted and this can be easily adjusted for height or removed when cleaning. It's not obtrusive armour and is comfortable enough to be left in place if you're going walkabout. There's also a pocket for additional hip armour to be purchased if required. ­
In a Line: Nice-looking jeans, but at a price!
ABR RATING 7 out of 10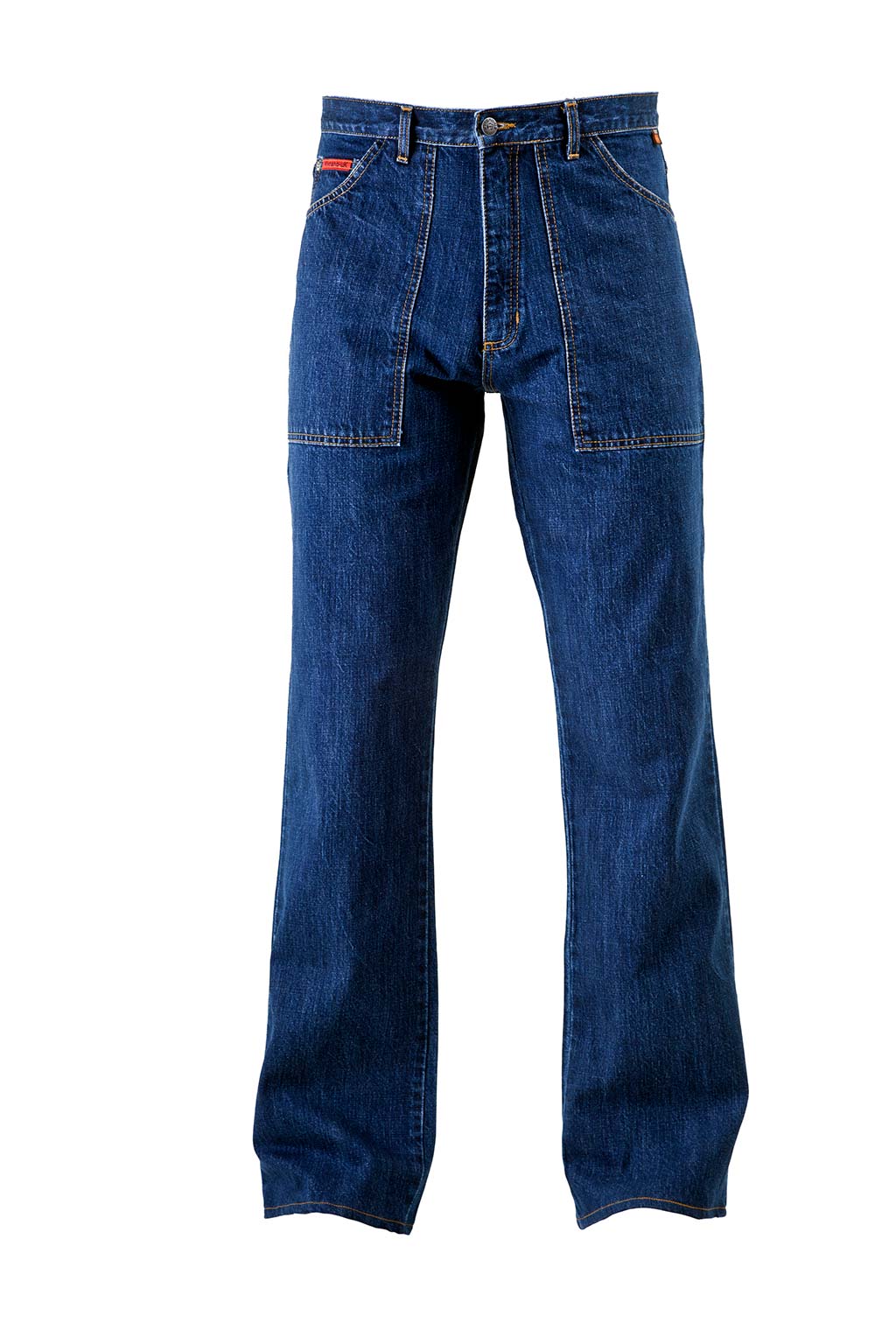 Kyrano G8 Jeans
SRP £199.99*
The company behind Kyrano jeans has over 50 years' experience producing denim pants. They first produced Hood jeans back in the late 1990s, which at the time was one of only a hand full of companies making jeans for the biker.
Now Kyrano has gone into partnership with experts who have developed K-tech soft knitted Para-aramid fabrics. Aramid fibres are what are used to make Kevlar, so the Para-aramid K-tech fabrics and threads used by Kyrano is the company's own brand of Kevlar. When added to the denim and then tested, the resulting pants withstood such incredible force, it's been suggested they are the strongest motorcycle jeans in the world today. Quite a boast!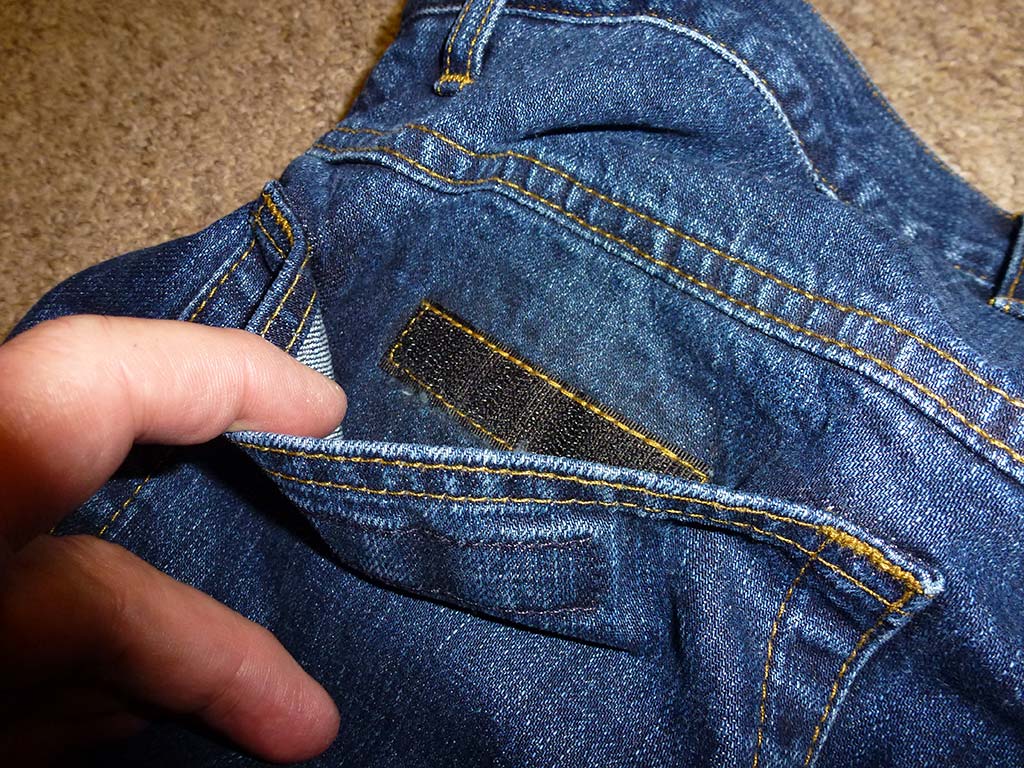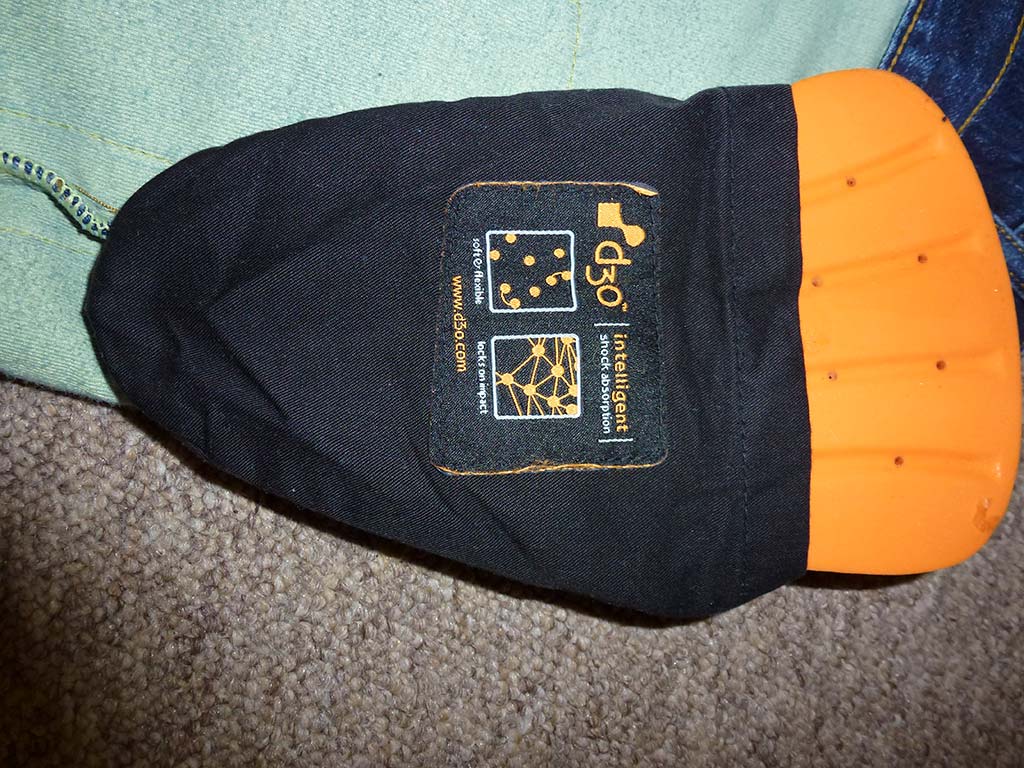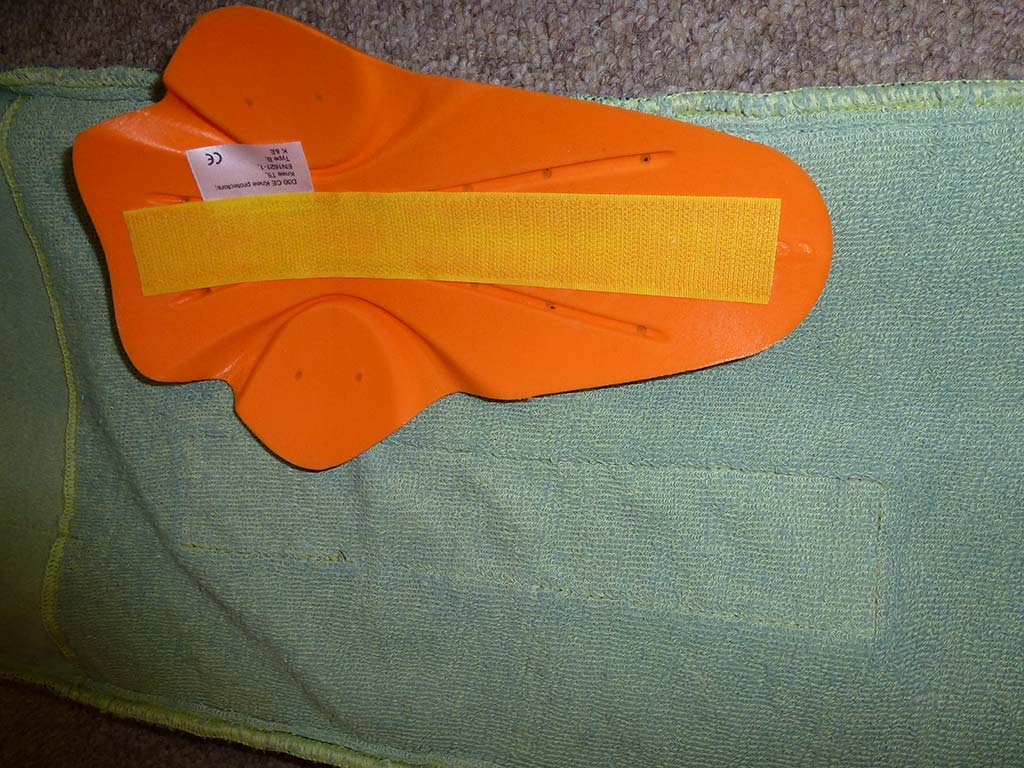 The regular fit of these jeans is very stylish and shows no outward signs of their intended use. The waist and seat are a comfortable fit with enough room around the backside so as not to dig in. On the bike, they're just as comfy; the hip and knee armour is in the right place and it stays there. I would say that even with the armour left in, not many people would guess that these are biker jeans.
The Kyrano G8s are fully lined from waist to hem with the K-tech Para-aramid fibre, that's both front and back! So in effect, they're double skinned. This will make them warmer than most on a hot day, but the fabric is ¢ flexible and breathable so cooler air will circulate through.
They come with CE-approved D3o impact protectors in both the hips and knees. This armour is lightweight, pliable, and discreet when in place. It would benefit, however, from being a little bigger around the knee area and extending down the shin.
These jeans have quality all the way through them; the design and technology used by Kyrano have produced the best motorcycle jeans I have seen. A lot of money, but I reckon they're worth it. ­
In a Line: A perfect 10; they're not cheap, but they're simply the best biker jeans
ABR RATING 10 out of 10
*knee armour included