How realistic were the fuel consumption figures reported by the motorcycle press at the bike's launch? asks Alun Davies
In the last issue of ABR, we featured the new Honda Crosstourer and, along with all the motorcycle press, raised concerns about the bike's fuel efficiency and tank range. Having now had time to test the bike in real life, as opposed to my antics on an adrenaline-charged press launch, I thought it best to update the results.
I've attended enough new product press launch events over the past 18 years with ABR's sister title Adventure Travel magazine to know my way around these PR-led presentations. Contrary to what sceptics may think, the press in attendance are free to write what they will about the products being launched and, as with the launch of the Honda Crosstourer, the press quoted fuel-consumption figures which were some 22 percent less efficient than those offered by Honda. While we reported 35mpg, Honda was claiming 46mpg.
The Crosstourer launch took place in Spain and was the first new bike launch to be attended by ABR. We were presented with a bike, assigned to a group leader, and then proceeded to belt down a motorway section before heading up in to the hills to take on tight Alpine switchbacks and fast (make that very, very fast) mountain A roads. As pointed out in our review of the bike in ABR issue 10, I doubt that anyone who's paid out money for a Crosstourer would ride it like the test bikes were thrashed on the press launch.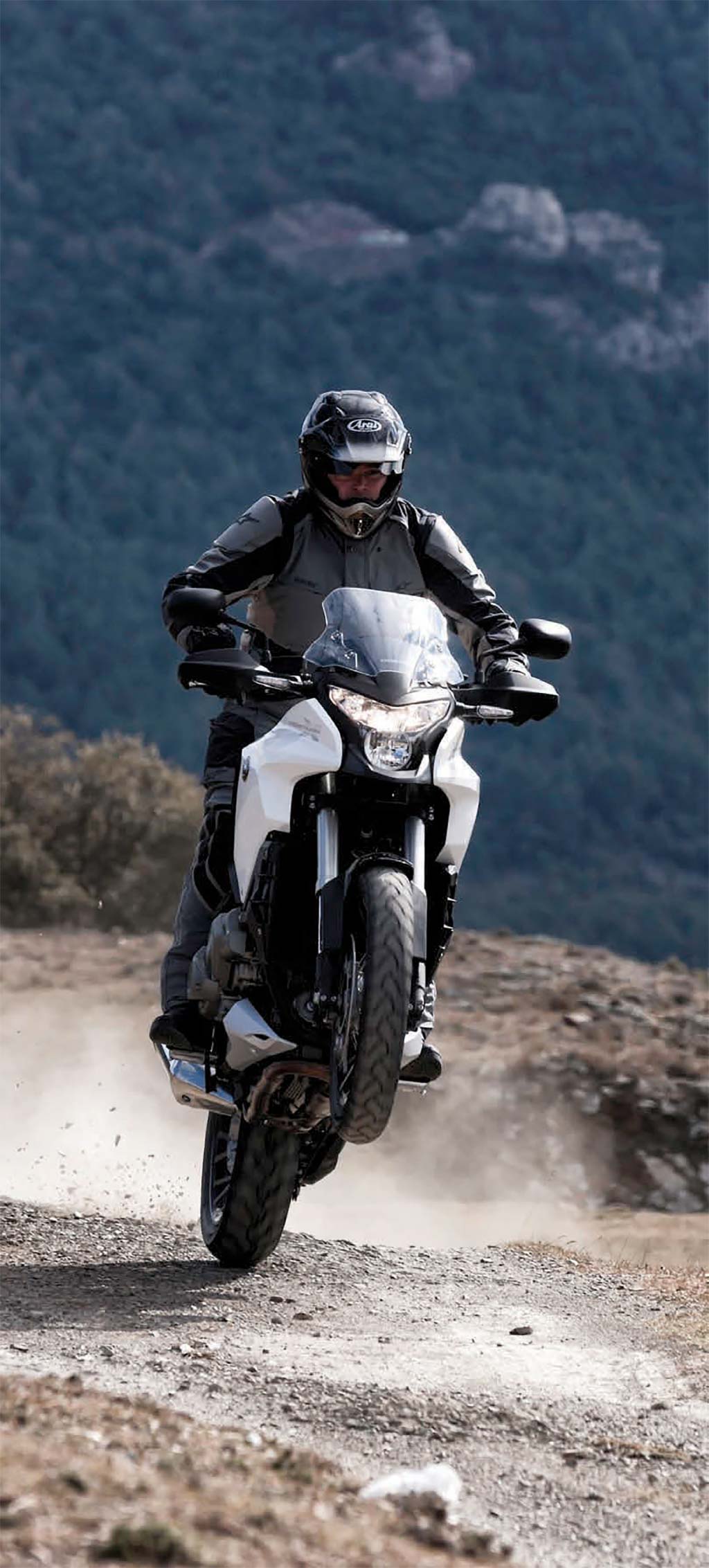 The net result was that the Crosstourer picked up an initial reputation as a thirsty machine, with a tank range below what's generally considered to be acceptable and adequate for a 1,000cc and above adventure bike. The general consensus from all at the press launch was that we were achieving 35mpg, which would give a tank range of around 160 miles. However, having now ridden the bike in the UK in a far more realistic manner for the past month, what I've detailed below is typical of the consumption figures I've been achieving.
As can be seen from the above, I've actually been achieving 48mpg, which shifts the tank range up to over 220 miles and is 2mpg more than those quoted by Honda. Plus, the on-board computer has proved to be exceptionally accurate in indicating the miles to empty.
Good news, then, for all those who were tempted by the peach of a V4 engine in the Crosstourer but were being put o‑ by the low consumption fi­gures. However, the original ­findings from the launch test still hold true, which means the V4 will drink petrol like a thirsty ­fish when pushed to its limits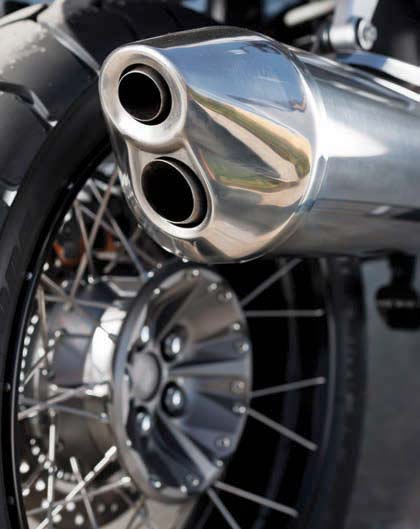 UPDATED FUEL-CONSUMPTION FIGURES FOR HONDA CROSSTOURER
Miles travelled: 221
Milage to empty as indicated by on-boardcomputer: 7
Fuel used: 20.76 litres (4.55 gallons)
Miles per gallon: 48mpg
Fuel left in tank: 0.16 gallons
Actual mileage left in tank: 7.68