MY BIKE
It only took 'Touring' Ted Hely 10 years to find his perfect long-distance companion. But is the DRZ400S a match made in heaven, or just another cheap fling? We find out…
Having owned over 40 bikes in the last ten years, some would call me fickle… and I guess they could be right. But my feeling is that, without trying out something properly, how can you really know what works on a long-term basis? A 30-minute test ride at the local 'stealership' doesn't really cut it for me. I've owned nearly all the popular overland bikes and from my previous employment at a large multi-franchise dealership, I think I've ridden just about all the rest.
I bought my DRZ400S after reading some ride reports and chatting to owners at bike meets. They always seemed to pop up when people were playing around in Africa so seeing as I had planned a UK-South Africa trip and wanted something capable, I decided that I would have to add the DRZ to my little black bike book.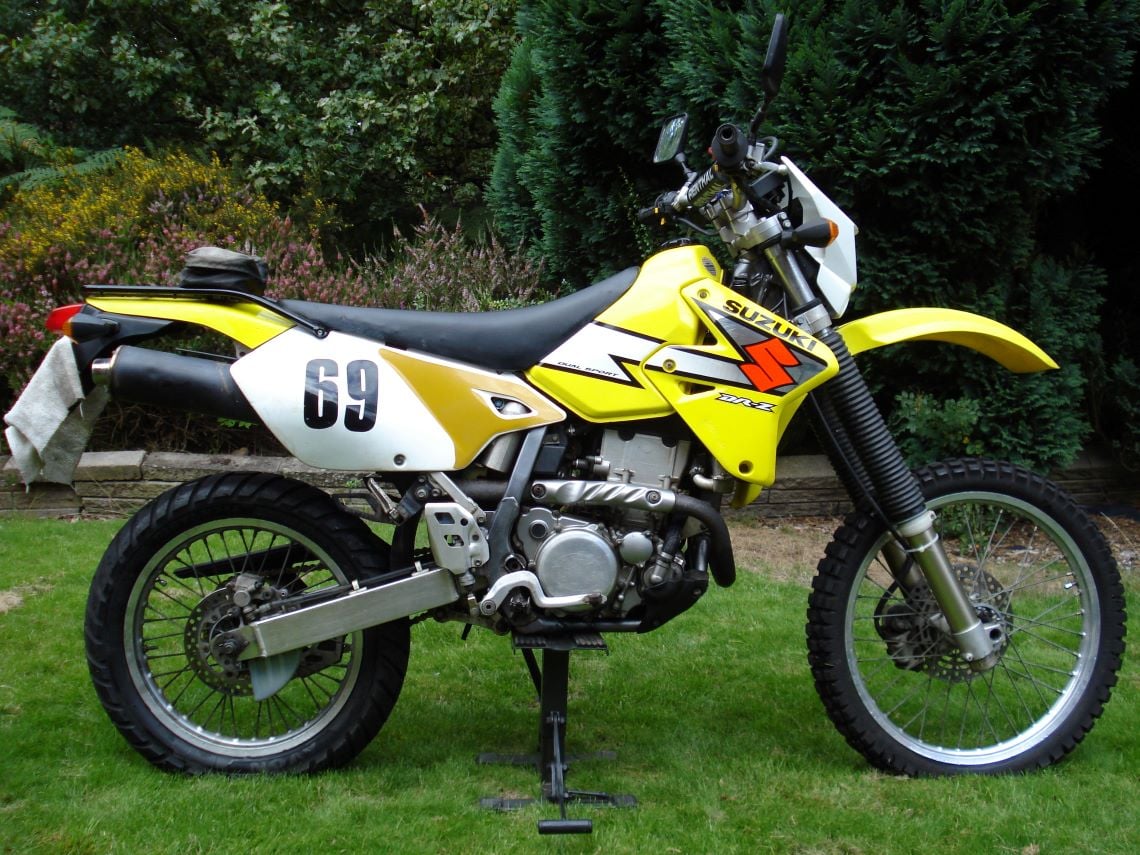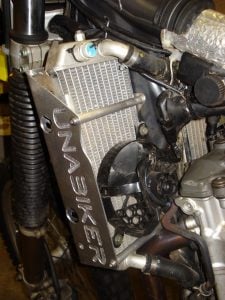 As a motorcycle mechanic, two-wheeled commuter and permanently broke part-time adventurer, I have high expectations and a fairly rigid set of criteria when it comes bikes. My bikes have to be rugged, reliable, economical and easy to work on with good availability of parts and accessories. I also refuse to pay for a prestige badge or glossy marketing hype. My bikes aren't bought for polishing, they're for riding. The DRZ seemed to match all of these criteria and for an everyday city commuter, I've yet to find a better bike. Lovely tall riding position for maximum visibility, narrow and light for filtering, punchy strong engine for leaving Mr Suit and his Audi at the traffic lights and above all, it's super cheap to run, returning 70mpg and an abundance of cheap spares parts. Riding this bike 15,000 miles down through Africa to Cape Town was going to be a totally different story, though, and I knew she would have to be modified if I was going to even make it out of the country.
After trawling the usual websites, I finally found something within my budget and in decent enough condition: a 2003 DRZ400S for a mere £1,600. It came with three sets of tyres (yes, three!) and a decent service history, so I convinced myself that the 250-mile drive to Scotland was worth it. As usual, the advert was overly kind to the condition of the bike as it had a bent rear rotor and a rusted-through exhaust. The engine and chassis were strong and healthy though, and that's all that really mattered to me as I knew I was going to 'pimp' this ride.
The seat is a widow-maker, like all Enduro bikes. It went straight onto eBay and a Corbin was picked up. This made 200-mile days easily doable with 300 as its limit. Being the 'S' model it was also afflicted with a load of Euro emissions junk. Off came the PAIR valve and carburettor-restricting solenoid and in came the Scorpion exhaust system, jetting kit and air-box enlargement. To make the bike more suited to covering long distances, I fitted a larger 15l plastic fuel tank. I also put on some higher Renthal Dakar High handlebars for a more upright riding position. I melted a sheet of Perspex in the oven to fit as a wind shield and fitted a larger battery out of a Honda Fireblade to add extra starting amps.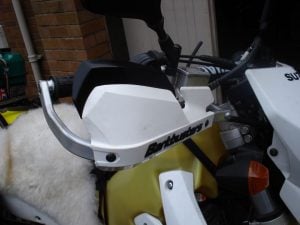 To add luggage, I fitted a Suzuki luggage rack and built myself some homemade pannier rails from £10-worth of old steel. With some old army panniers and a waterproof dry bag, I was happy.
The online meccas for DRZ400 ownership are www.drz400uk.org and www.thumpertalk.com. It was here that I learnt about the few weaknesses the DRZ has. Luckily they're easily dealt with. According to talk on the forum, I quickly deduced that the radiators are proven to be fragile, so UNIBIKER radiator guards were quickly imported. The engine cases also seemed to be made of a soft-cheese variety of aluminium so stick-on covers were next on the list. As I was getting all protection orientated, I also picked up a beefy bash plate and hardcore hand guards. An oversight at the factory means that the alternator and ignition pickup bolts are prone to rattling loose so these had to be thread locked. Then it was job done and I was ready to roll.
Living day-to-day with an Enduro bike as your sole method of transport has its pros and cons. Running it costs me on average £35 a month, which includes all maintenance, tax, insurance and fuel. That's doing on average about 300 miles a month. I still hardly believe how cheap it is. It never fails to start in all weathers, is always predictable and I wouldn't cry if I dropped it; a full set of plastic panels costs under £100 and the rest of the bike is bombproof in a fall. I also have the option to swap the tyres and take it trail riding or mud plugging. You can't do that on your Suzuki Bandit, can you?!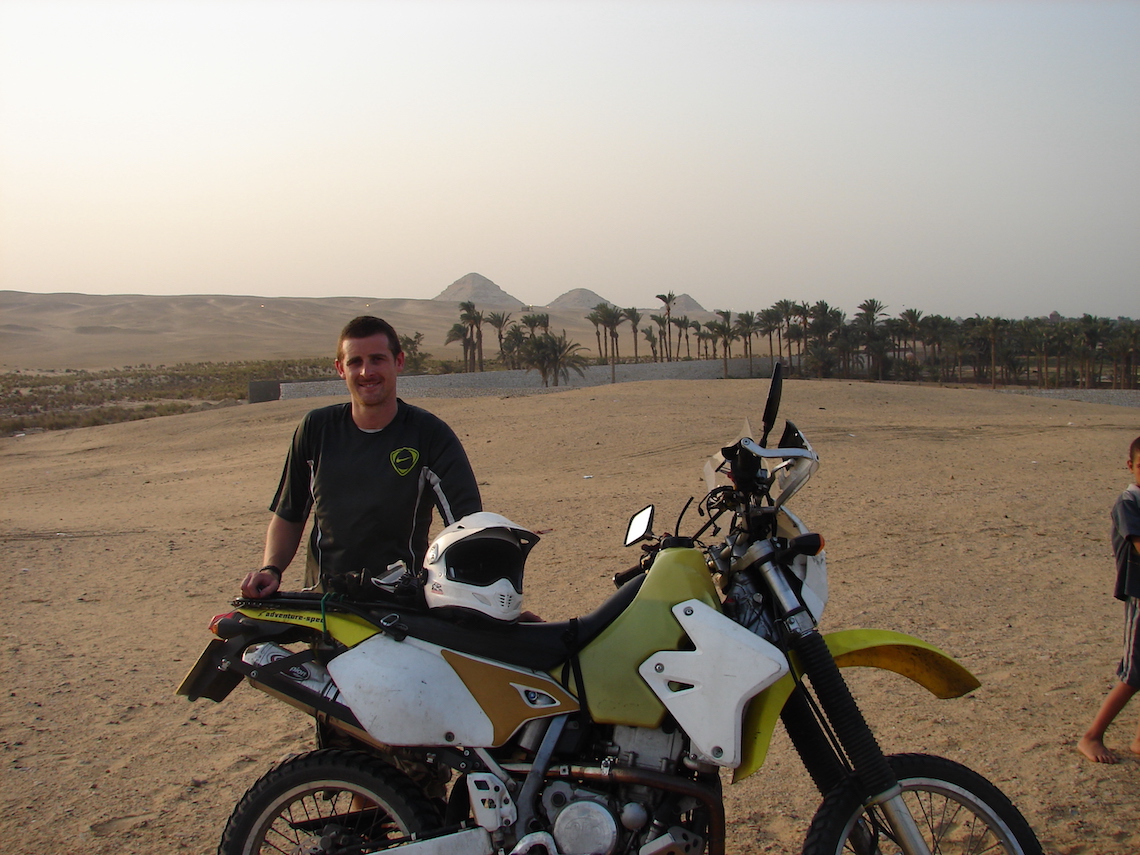 Where the bike lets me down is on the highways. It struggles to hit 70mph and you wouldn't really want to do that anyway with the vibration and lack of wind protection. It also restricts who I can ride with. Most of my friends have sports bikes or performance KTMs and I often find myself saying no to the ride outs as I know I'm just too slow to keep up. I also don't look at my DRZ and think that I really don't want to ride it any further than 50 miles on the road.
For home maintenance, it's a lovely bike. Everything is easily accessible and a doddle to work on. I think I could remove the engine in half an hour if I really had to. There's no Starship Enterprise electronics to leave you scratching your head or 4,000 screws to remove to clean the air filter.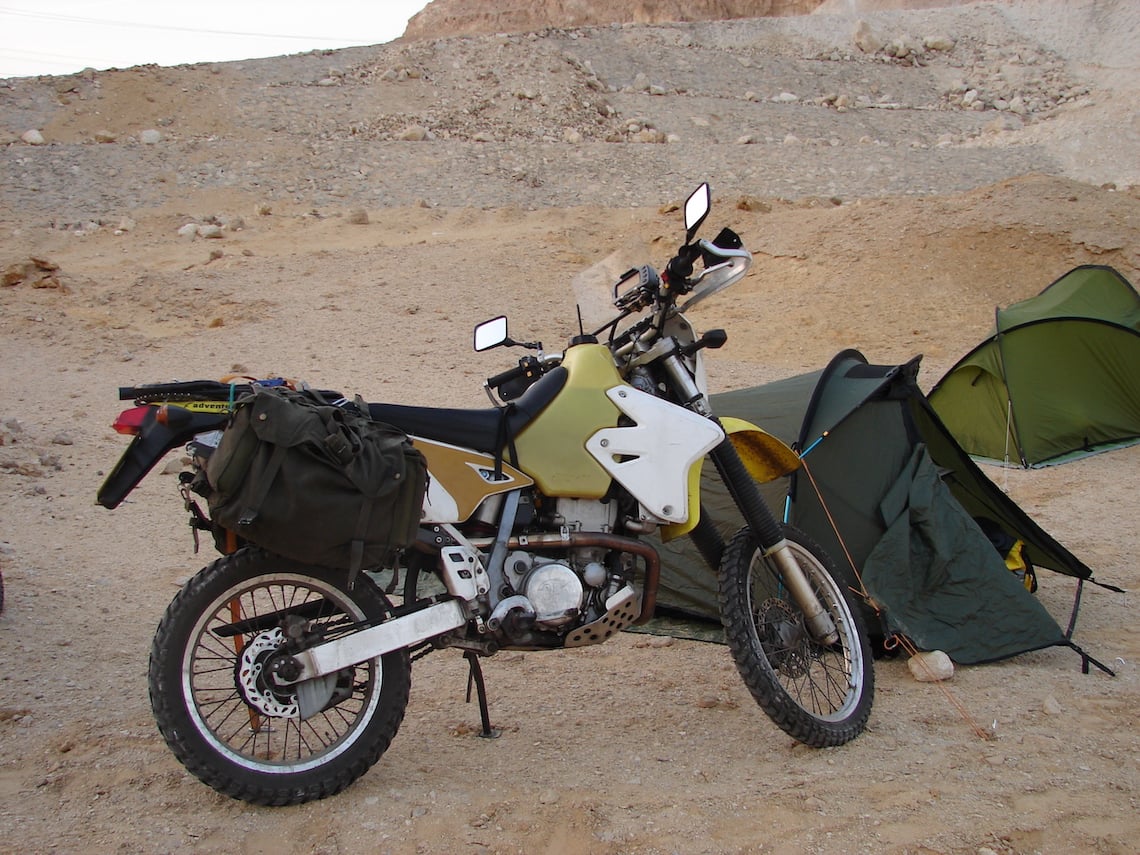 Travelling through Africa, me and the DRZ became one. This bike never let me down as many thought it would. I rode her on long hot days on the highway, cooked her engine in the desert in Sudan, crashed her into Taxi's in Egypt, took her up and down rocky mountain paths in Ethiopia, rattled her senseless on corrugation in Kenya, drowned her in rivers and monsoons through Malawi, all the time running on gritty low-octane fuel. To add insult to injury, I never washed her once and the only maintenance was the occasional routine oil change.
Now I'm back from Africa, there are many bikes that I still would like to try. Although my DRZ looks like it's been through a civil war, has 30,000 on the clock and has completed the task for which it was intended, the sensible choice maybe to sell her and move on. I still use it on a daily basis for commuting to work and blasting around town. It gives me no problems and costs me almost nothing. It's so versatile and reliable with so many great memories shared together; I think this is one bike that has finally pulled on my heart strings to keep her… MY DRZ400S has earned a permanent place in my garage.
Am I still fickle, though? Ask the 650 V-Strom that I bought last weekend!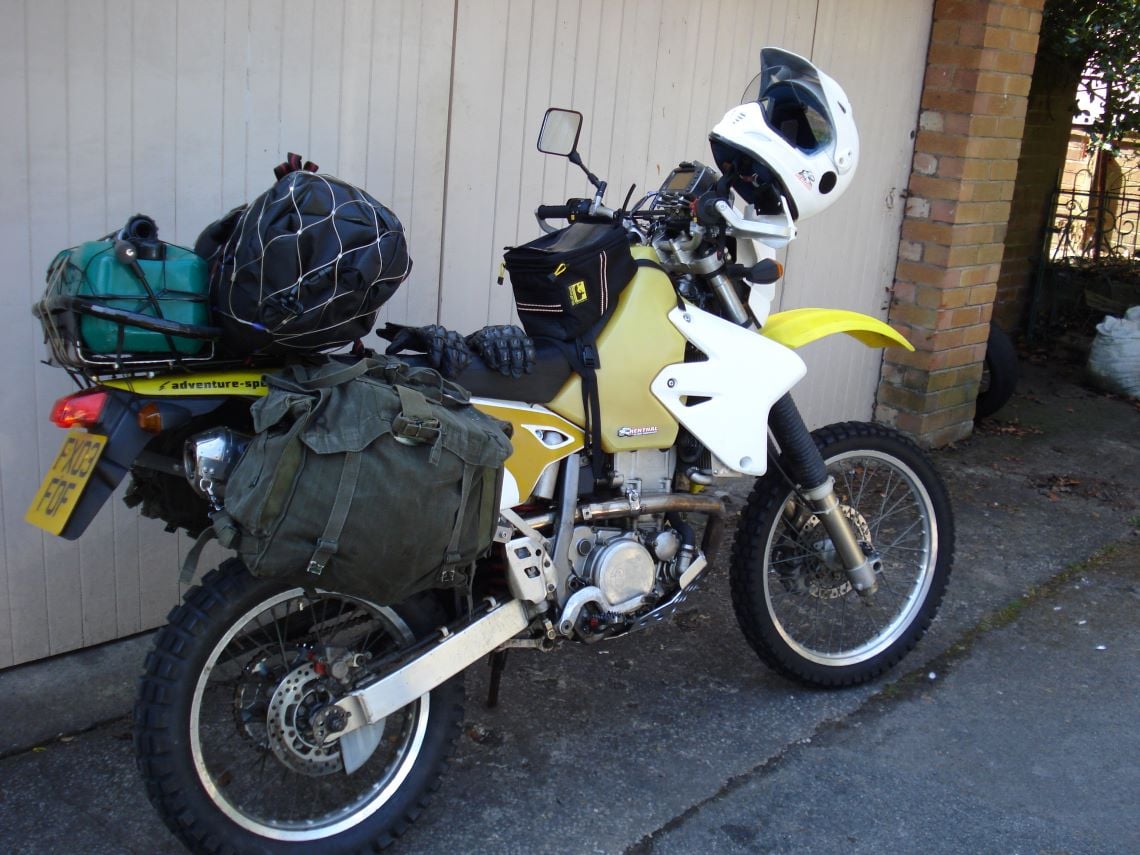 The DRZ on Ted…
I'm getting on for an Enduro bike and I reckon I've earned myself a good dose of R&R; a good clean and a well-deserved holiday. I'm not holding my breath, though, that Ted has a bit of a split personality. One minute he's changing my oil and greasing my nipples – Ooo-err! – and the next, he's rewarding my unfailing service by ragging me about mercilessly. I'm very grateful for having seen the world. I've been well loved and ridden, unlike the other bikes in Ted's garage which spend nine months of the year hidden under tarpaulin. Even though I've been worked hard and I'm feeling my age a bit now, I still enjoy our daily jaunts to work and playing with the traffic.