Bertie Simmonds has all you need to know
Why do I want a touring jacket?
You'll want one because you travel a lot on two wheels – and in all weather conditions. This dictates you'll need a jacket that can do lots of different jobs in varying temperatures, and chances are you'll want matching trousers in a colour to compliment your eyes, too. Overall you'll want something that ticks the safety, practicality and durability boxes, so that means armour, abrasion-resistance, a waterproof lining, removable thermal lining and lots of pockets!
How do I pick the right one?
First, ask yourself the question: what will I be using my jacket for? Be honest. If you've got a fair bit of disposable income you could get a jacket for every job, but we all know that life's not always like that, so instead, jot down what you'll need the jacket to do. Will you be commuting in it or touring? What weather will you be using it in? Chances are it will need to do a bit of everything, so write down what you'll need it for and keep it with you when you go jacket shopping. This might sound daft, but it will help both you and the person behind the counter trying to flog you a jacket.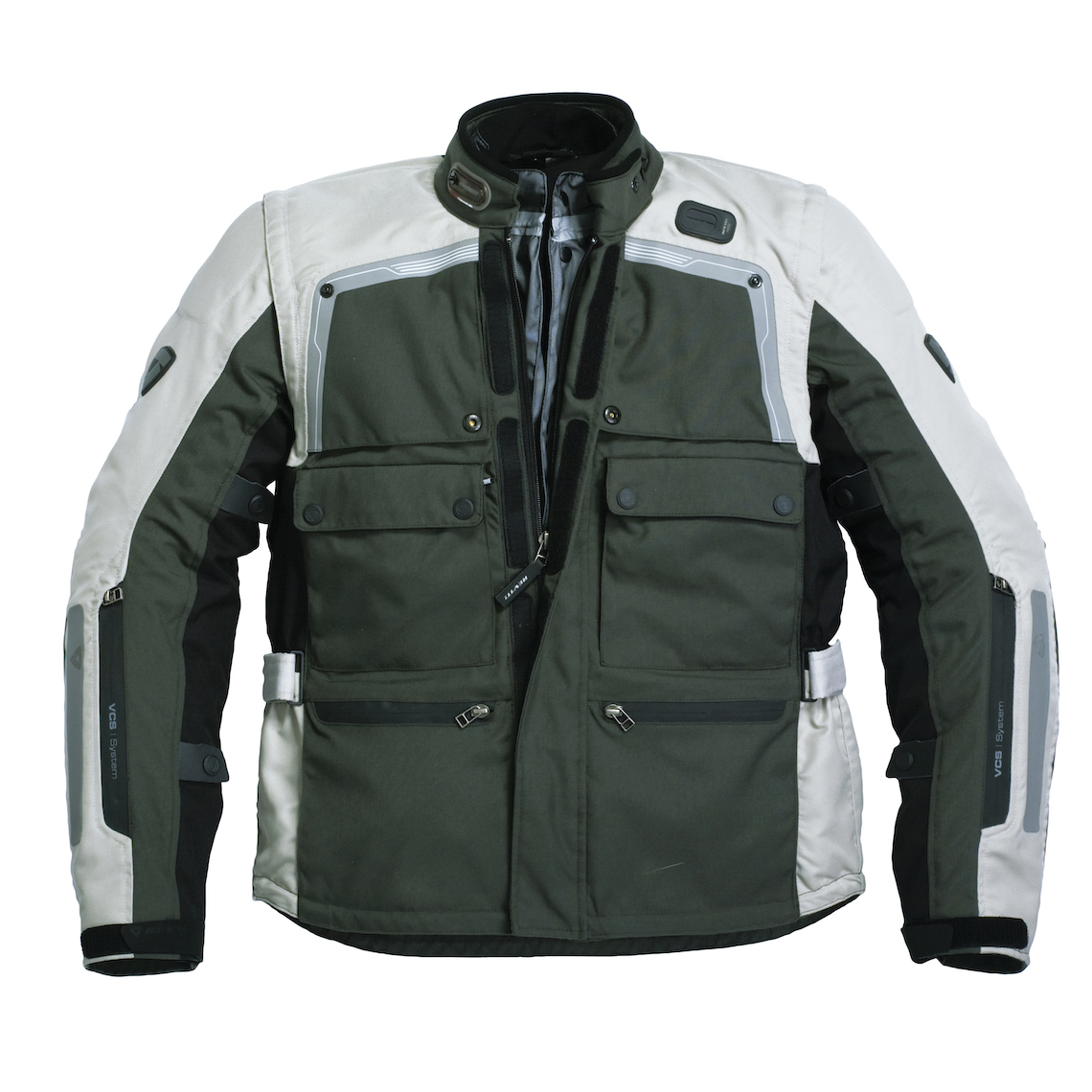 The most important factors to consider are the three Fs: Fit, Fit and Fit. Remember, you could be spending up to 10 hours a day in your jacket. For you to be able to concentrate on the road or track ahead, you'll need one that's comfortable. Jackets can cost anything from £100 – 800, but don't worry. It's possible to find a good, cheap jacket – you just need to invest more time in selecting the right one.
With that in mind, I strongly advise visiting your local dealership and trying on jackets, rather than buying over the internet. You could save a bundle online, but it's false economy if you have to return the jacket because it's a poor fit. Ask friends and listen to word-of-mouth advice. Forums are to be taken with a pinch of salt at times; it's been known for firms to use them for 'guerrilla marketing' under assumed names.
When you go to buy a jacket, wear what you'd normally wear under it when riding. Also sit on a bike with the jacket on. Does it ride up and expose your back? Does it fit your existing trousers with a zip? If you choose to go down the interweb route bear in mind that, as with any kind of clothing, manufacturer's sizes may differ – even if there's the same number of 'Xs' on the tag. Look for adjustable waists, collars, and cuffs. These can help match the jacket to your shape and stop you flapping in the wind. Check whether your summer and winter gloves will fit under the cuffs when they're done up.
With sizing, be aware that many jackets have one or more removable layers: normally a waterproof membrane (Gore-Tex being a common one) and a thermal layer, too. Check to see how easy these are to insert and remove, and how bulky they are to store on your bike.
Ventilation zips will be a consideration if you're likely to be riding in hot weather – but again, ask yourself what kind of conditions you're likely to face as ventilation zips mean more chance of rain creeping in. Few bikers are seamstresses, but you can check the quality of the stitching to see if it's double or triple-stitched. With an eye on practical things, look to pockets and think about what you generally carry with you. Most jackets have some external pockets, which are usually not claimed to be waterproof and some internal ones which will be, so ask before you buy.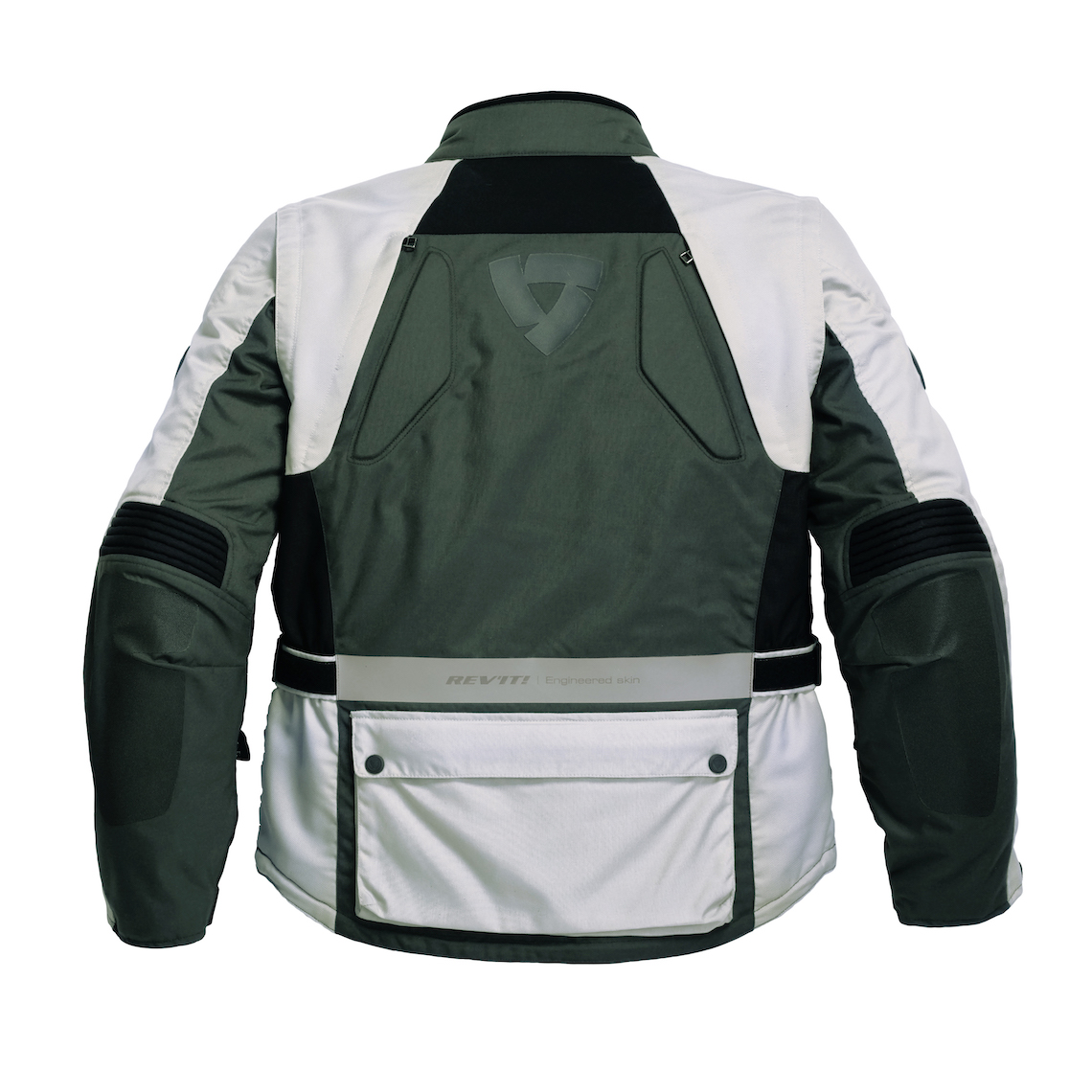 Safety is paramount, so check for CE-approved armour. Some jackets will include a back protector, so ensure this also has CE approval, or budget for a good, full-length protector to be worn underneath separately; check all impact points for abrasion-resistance patches. If you often ride at night, look to see what 3M Scotchlite or other reflective material is used. Some Harley-Davidson jackets feature new technology in the form of Scotchlite's 360° Enhanced Visibility reflectivity, which has proven in tests to make riders up to five-times more visible than standard riding gear. If you com- mute during a winter nights, it could make a big difference.