Amy Marwick rounds up the 'who's doing what where' of the motorcycle touring world
Do Doobers
Dubai presents a curious contrast of ultra-modern city against the vast but culture rich desert landscape. This luxury tour from Twin cruiser o­ffers ABRs the opportunity to explore this unique part of the world in style; experience the innovation and glitz of the city of Dubai before whizzing o­ on a seven-day adventure, passing through each of the United Arab Emirates along the way.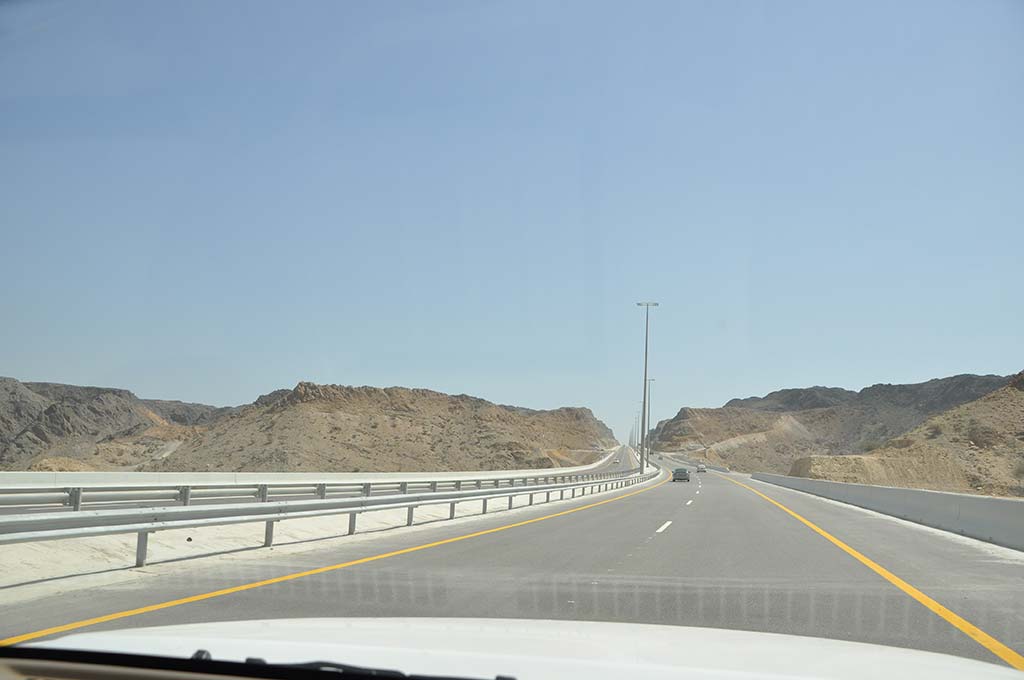 Starting the tour in Dubai itself, the rest of the Emirates will be thrown into stark contrast as riders venture through a desert wilderness of magni‑ cent red sand dunes and craggy mountains. Highlights include rides along the east coast's sleepy, sandy beaches from Fujairah and the rocky Hajar Mountains where the ancient village of Hatta nestles in the foothills. Riders will also have the opportunity to stand on the highest platform at Burj Khalifa, the tallest building in the world at 829m, and spend an authentic evening dining on one of the beautiful Dhow sailing boats. A ride through deep valleys and a glimpse of ancient desert ruins via the northern emirates of Umm Al Quwain and Ras-Al Khaimah precede arrival in Abu Dhabi where a decadent high tea will be provided at the lavish, seven-star Emirate Palace Hotel.
This guided adventure will take ABRs across 870 miles aboard either Harley or Victory motorbikes. Riders must be able to handle heavy bikes on tarred road, but they can also expect a very small proportion of unpaved roads, too. At the end of each day, five-star hotel accommodation will be a welcomed luxury; this really is ABR-ing at its swankiest. The best time to book this tour is between mid-October and mid-May, when the weather is at its most comfortable. For further booking information, see www.twincruiser.org

Three ways to ride… Mongolia
1. Go Gobi
Vast, wild and dramatic, the Gobi Desert straddles the border between Mongolia and China and o­ffers some of the most diverse and challenging riding on the planet. ABRs will experience deserted mud and gravel tracks packed with washouts and potholes, as well as canyons, forests, miles of sand dunes, and the spectacular Gurvansaikhan Mountain Range, all under deep-blue Asian skies.
Off­ the Map Tour's 10-day Gobi Desert trip is a 1,000-mile o­ -road ride aboard one of the company's KTM 450s. Although fully supported, 98 percent of the riding is on the rough stuff­, so competence in this area is a must. Besides the country's stunning scenery, the trip's been engineered to embrace Mongolian culture and the local's nomadic lifestyle, so all en-route accommodation is camping in traditional yurts (Gers).
Highlights of the trip include the open steppe of the Middle Gobi and the amazing pink Tsagaan Suvraga cli­ffs, which boast stalagmites of up to 30m high; the cool, deep canyon of Gobi Gurvansaikhan Uul National Park and Yolyn Am (the Vulture's Mouth); riding in the mountain foothills to the sand dunes at Khongoryn Els; and Bayanzag, a forest of rare Saksaul trees and the Flaming Cli­ffs, where numerous dinosaur remains have been unearthed.
Tours run from June-September and cost $3,645 (£2,310), including bike hire and fuel. For more information and 2013 dates for, see www.ktmtour.com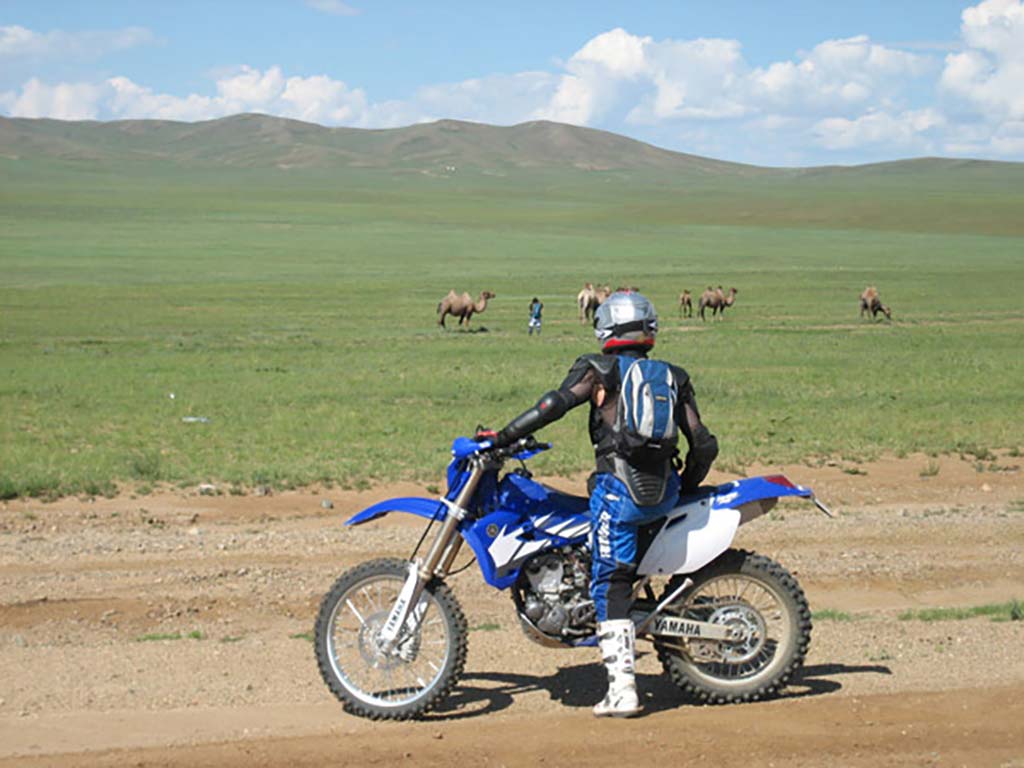 2. Go like Genghis
Want to ride in the footsteps of the infamous Mr Khan? This 22-day Mongolian fly-and-ride experience, The Steppes of Genghis Khan, from Wildcat Adventures is a holiday and history lesson rolled into one. Participating ABRs will have the chance to discover the real Mongolia while tackling some serious o­ -road terrain aboard one of the company's KTM 450 EXCs or Yamaha WR 250 Fs.
The round-trip from Ulaanbaatar covers over 1,200 miles of dirt road, rocks and gravel, kicking o­ at the Nadaam Festival, a cultural celebration of Mongolian traditions where ABRs can enjoy wresting, archery and horse racing. From there, riders head out to Khogno Khaan Mountain through breath-taking scenery before going on to Kharkhorin the following day; this valley is where Genghis Khan established the capital of the great Mongol Empire and riders will have the chance to visit Erdene Zuu monastery, the original centre of Buddhism in Mongolia.
Other highlights of the trip include riding through the Khangai Mountains, Mongolia's second highest range; the mineral spas of Sharlgaljuut; Khorgo Volcano and White Lake National Park where riders have an opportunity to swim and fish; and a ride to Amarbayasgalant through bear-inhabited forests to see the best-preserved 18th century Buddhist monastery in Mongolia.
The trip is fully supported and suited to riders of intermediate ability, although some previous o­ -road experience is essential. Accommodation is mostly camping in either tents or traditional Gers, but there are also eight nights in hotels. For the more time-rich ABR, Wildcat Adventures is also planning an overland expedition from the UK to Mongolia in 2014. For more information, including prices and dates, see www.wildcat-motorbike-tours.co.uk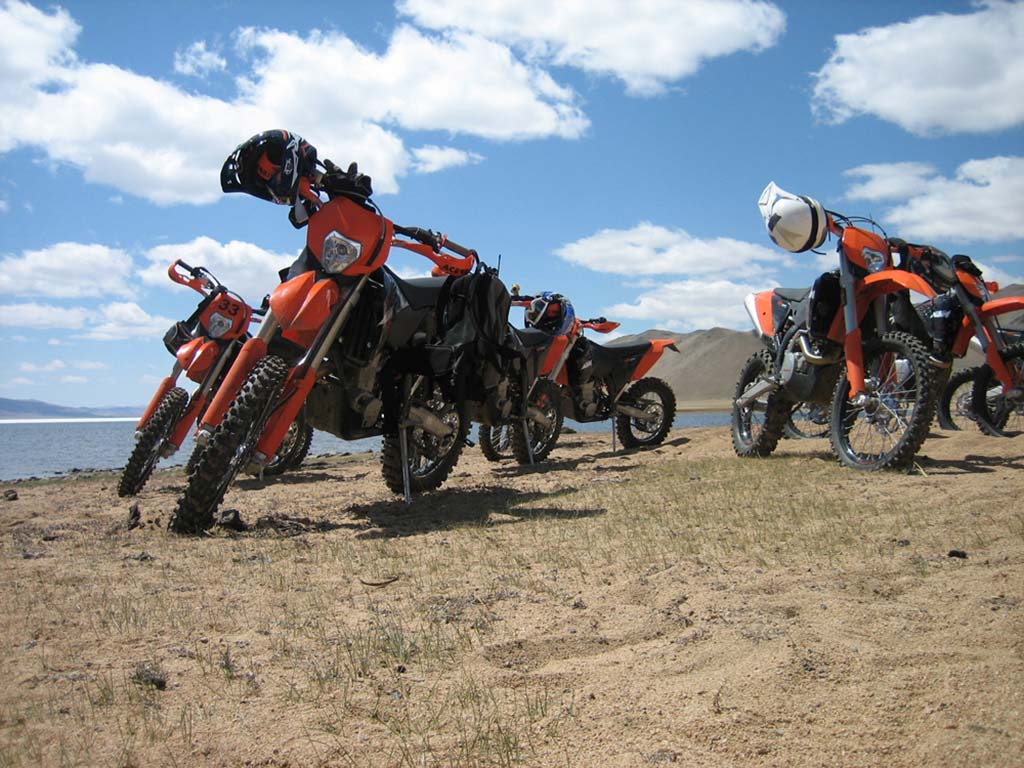 3. Go wild
Experience Mongolia like a native with this twelve-day motorbike tour of central and northern Mongolia from Adventure Tours in Mongolia. The tour begins in Ulaanbataar and finishes up in the capital of Mongolian dynasty, Kharkorin. Along the way riders will have the opportunity to rub shoulders with Shaman and meet the Nomads, in addition to riding through vast forests and on some spectacular mountain roads.
This guided expedition is fully supported with a back-up vehicle for riders' luggage and a mechanic. Accommodation will be provided in camps en-route in Ger campsites made up of traditional Mongolian yurts. The tour features stops at many small villages, Tsenkher hot springs and a break at the freshwater
Khovsgol Lake; the largest lake in Mongolia at 136 km long and 262 m deep. Here ABRs will visit the Shamans, enjoy a folk art concert in the evening and if you really feel like getting familiar with local culture, why substitute the bike for a horse – or even a reindeer!?
ATM provides a choice of Japanese and Russian motorcycles ranging from 250cc to 650cc. For details of prices and booking see www.toursmongolia.mn