FAB TRIPS
Emily-Jane Cave rounds up the 'who's doing what where' of the motorcycle touring world
1. Sweet as, Bro!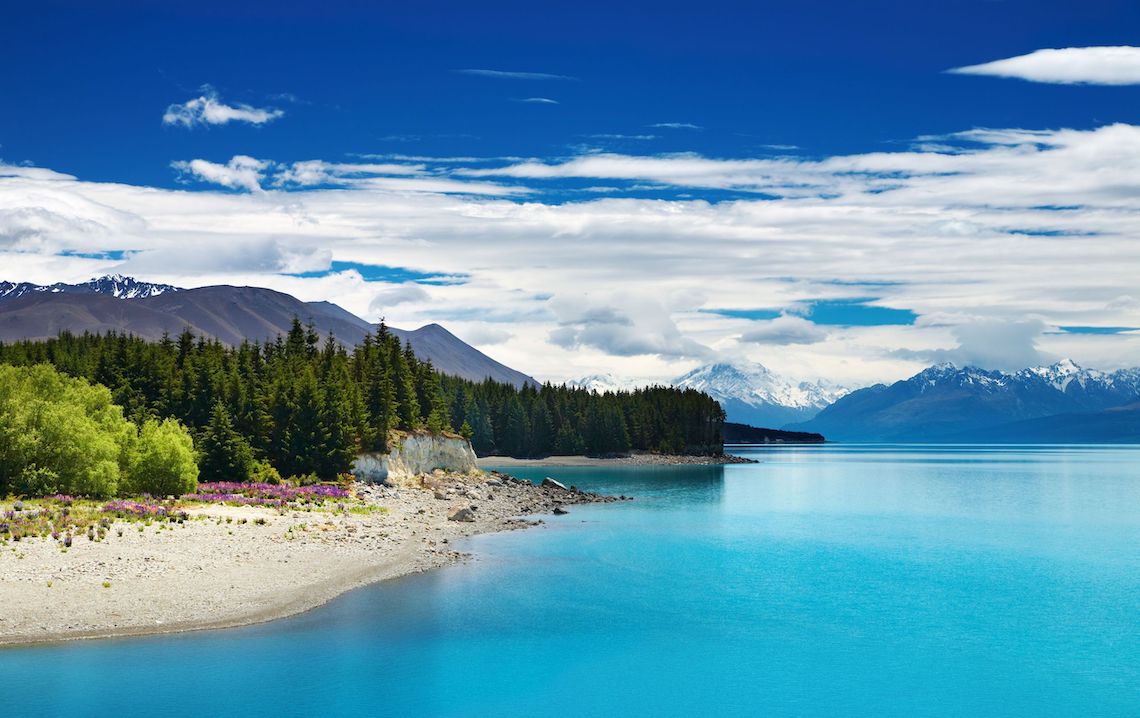 Attention all ABRs looking to escape a northern winter. The southern hemisphere has two words for you: Sweet As. If you're unfamiliar with New Zealand vernacular, 'sweet as' denotes something that is 'awesome' or very, very cool. The team at Sweet As Tour is dedicated to spreading the word about this awesome country and the incredible riding on offer there. So, now that we've cleared the language barrier, what's the best way to explore NZ on two wheels?
Sweet As Tour offers several customised 12-day packages. Its 2012 spring tours are already sold out – we don't use the word 'awesome' lightly – but it has a number of tours still available from April through to October 2012. With a maximum of eight riders on any tour, this ride is perfect for a group of mates or anyone after an adrenalin-charged adventure with the support of an experienced and enthusiastic team.
New Zealand is known as the world's youngest country, with some of the most stunning geological landscapes anywhere on the planet. ABRs will experience spectacular mountain ranges, amazing beaches, and mile upon mile of rolling green hills. And looking at these pics, we can't imagine a better way to take in Lord of the Rings territory than by motorcycle – just get a load of those twisties!
As well as taking in the beauty of New Zealand's north and south islands, ABRs will also gain an insight into the country's unique Maori culture and heritage. All tours include comprehensive motorcycle insurance, four-star accommodation, breakfast and evening meals and the use of one of the company's naked sport street-fighters. To quote the locals, 'sweet as!'. For more information including dates and prices, see www.sweetastour.com.
2. Southern India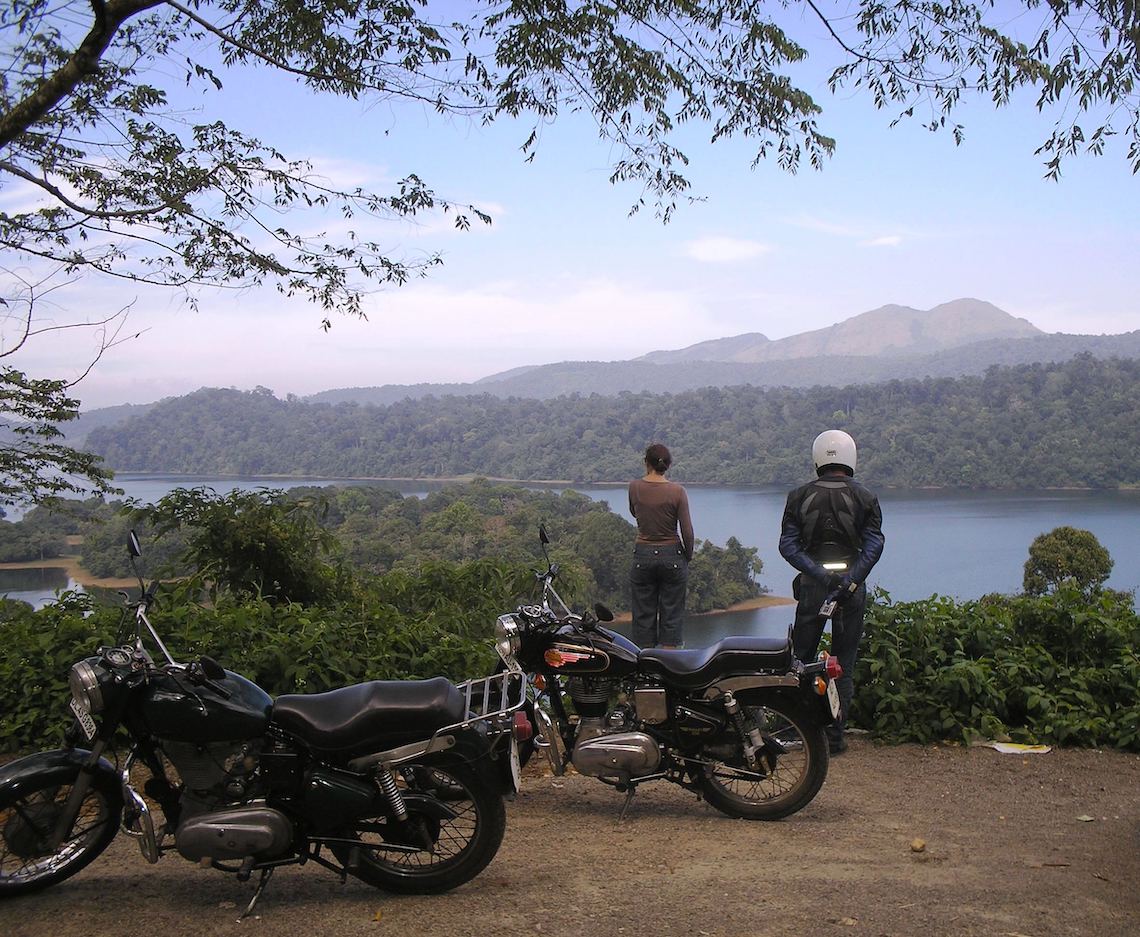 Motorcycle travel experts H-C Travel recommends its Kerala Mountain and Beach Tour as a 'great winter touring option', and with over 17 years' experience in the biking abroad business, we have to agree they know their stuff when it comes to planning an adventure.
Situated on the southern tip of India, Kerala offers some spectacularly unspoiled coastline, mountain twisties, wildlife and empty roads – and what better way to explore all this than aboard a modified Enfield Bullet 350, tweaked for touring? (H-C's Bullets offer higher bars and improved grips for comfort, reinforced rear struts to improve handling, chrome mirrors, crash bars, and short silencers. Nice.)
Highlights of the 16-day tour include riding Periyar Wildlife Sanctuary, the Munnar tea plantations, The swtichbacks of the Palani Hills and visiting the Sanctuary for Temple Elephants where riders will get to meet its four-legged residents up close. The tour is broken up with several 'free' days, too, giving ABRs the chance to relax, explore, and soak up some traditional Indian hospitality – especially the Keralan cuisine, which is something akin to ambrosia by all accounts.
The longest day's riding covers 200km through the Ghats and accommodation throughout the trip is a variety of traditional secluded resorts and luxury hotels. Prices start from £2,295 for a single rider and include bike hire and maintenance, accommodation, support vehicles and tour guides, and all entry fees into parks and reserves. For more information, see www.hctravel.com
3. Southeast Europe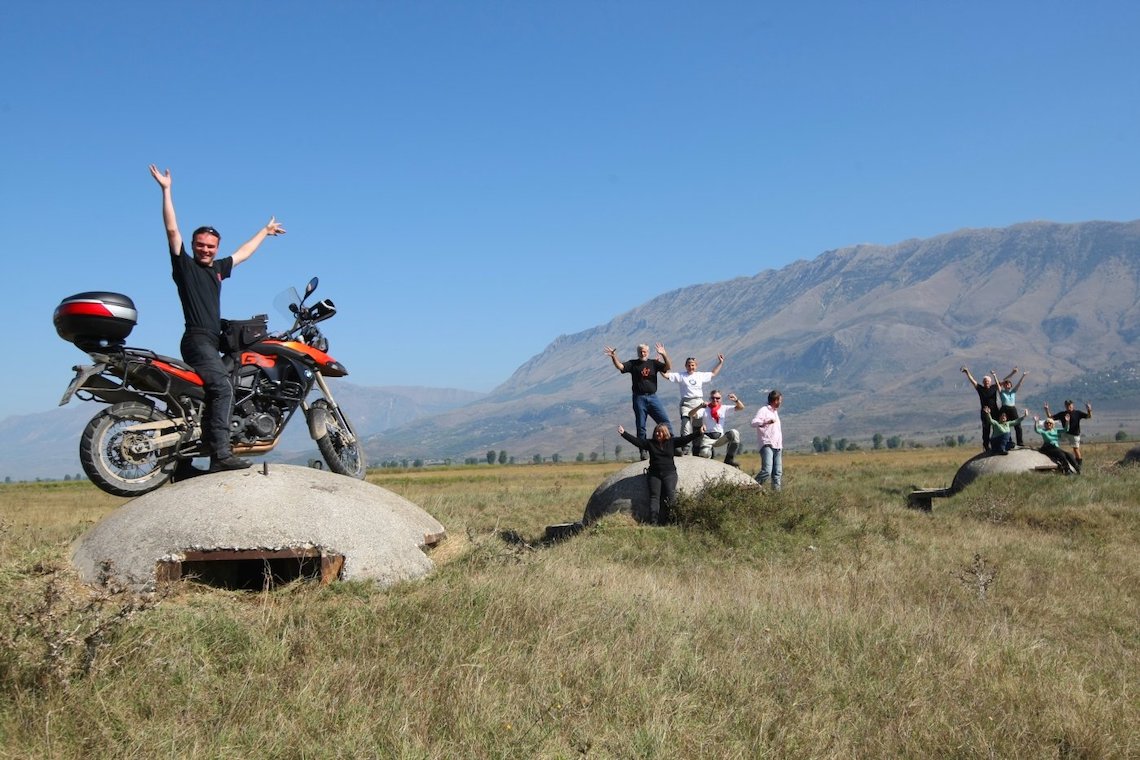 For ABRs who like a bit of adventure but prefer to do their exploring within the comfort and convenience of a guided tour, Adriatic Moto has introduced its Intriguing Southeast Europe Tour. Although the tour is on asphalt and fully supported with two guides and a back-up van, the unusual destinations on offer are far more adventurous as riders travel through Bulgaria, Serbia, Macedonia, Albania and Kosovo on one of the company's various hire bikes. Choose from Honda, Yamaha, Suzuki and BMW models, including a BMW R12000 GS. Highlights of the tour are traveling the isolated roads which coil through the snow-capped Gramoz Mountains, riding the rugged seaside cliffs high above the last stretch of undeveloped Mediterranean coast, and making the brief detour into the world's newest country, Kosovo.
Adriatic Moto Tours has been running guided and self-guided tours for seven years in Central and Eastern Europe, including tours to Italy, the Alps, and the Adriatic Coast. The Intriguing Southeast Europe Tour will run May 29 – June 12, 2012, with 13 days spent on the bikes. The longest day's riding will cover 190 miles; the whole tour is 1,600 miles. Prices start from Euro 2,800 (£2,392) For more information, see www.adriaticmototours.com.